Why Your Next Sales Hire Also Needs to Be a Great Human Being
Building a world-class sales team requires great people who are not only great at sales, but are empathetic teammates and good leaders.
Opinions expressed by Entrepreneur contributors are their own.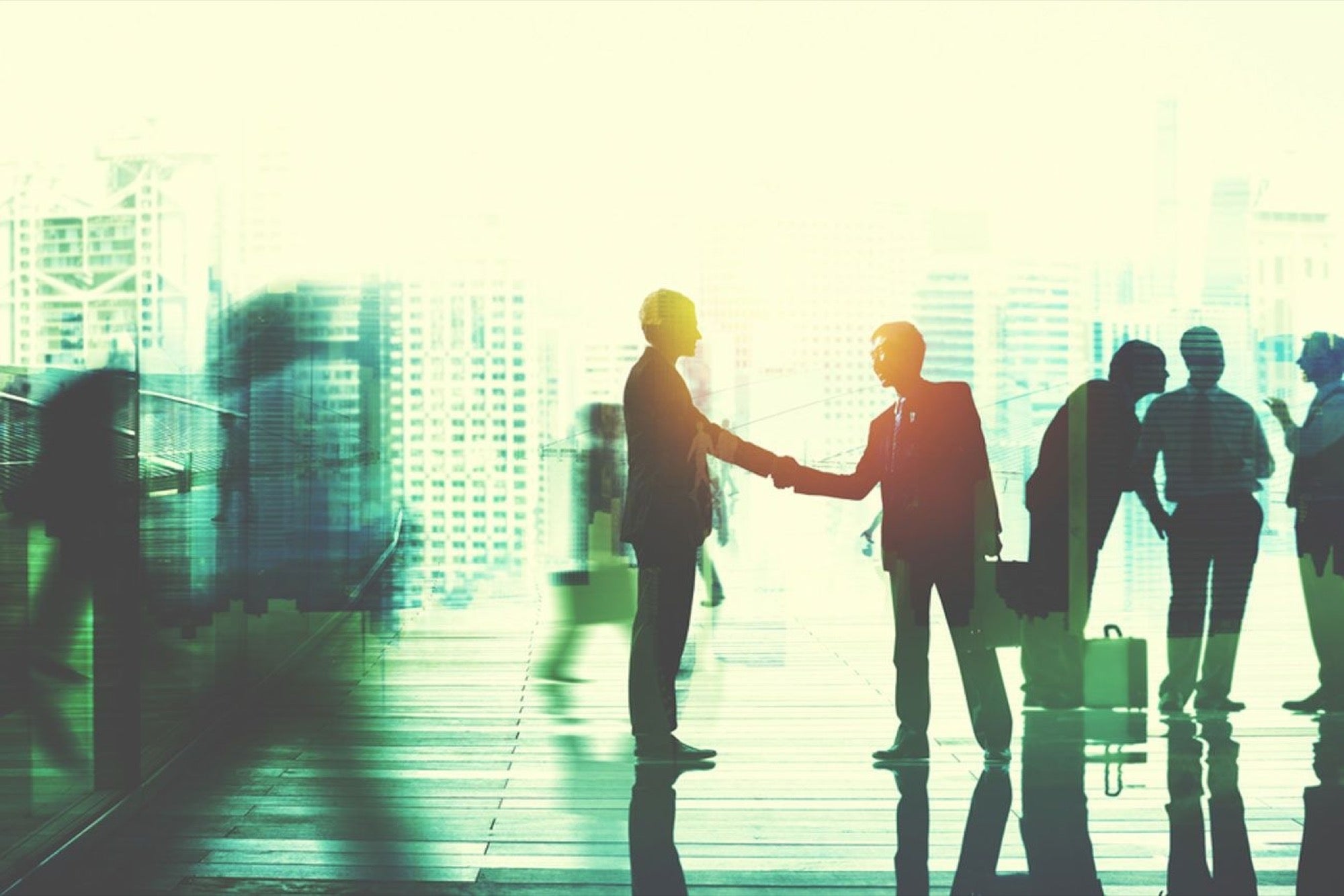 What can Bill Gates, Michael Jordan and NASA's mission to mars teach business leaders about building a great sales team? More than you might think, and it starts with the notion that good teams need more than individual talent.
Related: The Riskiest Hire? Your First Sales Rep.
Bill Gates once said, "Teams should be able to act with the same unity of purpose and focus as a well-motivated individual." This philosophy propelled Microsoft to become one of the most successful companies in history and Gates to become one of the richest men in the world.
The quote is so profound that it even applies in outer space. NASA, in preparation for a mission to Mars, has commissioned Suzanne Bell, a DePaul University professor to study team composition for long-distance space exploration. Bell is analyzing factors such as personality, age, skills and background to help predict the success of a team.
As Bell put it: "We assume that astronauts are intelligent, that they're experts in their technical areas, and that they have at least some teamwork skills. What's tricky is how well individuals combine."
When looking to build a high-performing sales team, the same unifying principles apply. In its tenth annual study -- How to Make Your Number in 2017 -- Sales Benchmark Index (SBI) stated: "If 20 percent of the sales team produces 80 percent of the revenue, something is wrong."
As the CEO of a sales recruiting company, I could not agree more with this assertion. Hiring "A-Players" who consistently exceed quota to replace average and below average sellers is the most effective way to achieve aggressive revenue targets.
Related: How to Hire, Manage and Pay Your New Sales Reps
Part of being an "A-player,, however, is also being a good human being. The world's highest-performing sales forces are comprised of people who not only achieve their sales goals and drive profitable revenue, but are good people, leaders and teammates.
So, before getting your own sales candidate to sign on the dotted line, make sure they possess these three qualities:
1. They play nice with other "A-players."
Many people believe that a team with too many all-stars will fail because of egos. However, the Harvard Business Review wrote a great article to the contrary, citing numerous business examples going back decades. One example cited was how in 1990, Boeing handled an important gap in its offerings: It had no airplane positioned between its Jumbo 747 and its Midsize 767 models.
For the first time in its history, the company decided to assemble a team of all alpha dogs -- its best engineers -- and the company got the Boeing 777 to market faster than any major plane in history.
When refreshing your sales team, you should find stars that play nicely with other high performers. A sales superstar who is a toxic person may line his or her own pockets, but will hurt overall team performance, and potentially damage a firm's market reputation.
To mitigate this risk, you need to have a rigorous recruiting process that examines a candidate's "sales DNA" -- the character, psychological traits, and interpersonal skills a salesperson possesses -- in addition to sheer sales numbers. We highly recommend using third-party psychometric testing to ensure that a candidate's behaviors match the role's requirements and company culture.
2. They make their teammates better.
In sports, the teams that win championships usually have great chemistry. Take the NBA for example, where many stars have led the league in scoring but never won a championship. On the other hand, many consider Michael Jordan the best player of all time. But what made him the best?
Some say it was because he was the most physically gifted athlete of his generation. That might be true, but those closest to him, including coach Phil Jackson, said time and again that it was his ability to "make his teammates better" that set him apart.
Since salespeople are motivated by commissions and accelerator bonuses, and are driven by a competitive environment, it's critical to hire talented individuals who are committed to achieving their goals without doing so at the expense of the team. This is a critical aspect in ensuring that a high-performance sales force culture is built and maintained.
3. They are exceptional role models.
Harvard Business Review conducted a study that collected more than 50,000 360-degree employee evaluations over a five-year period. The study found that the top quality of the best performers was the fact that they were good role models for their teammates. Meaning that when they said they would do something, they always followed through. This built trust and enhanced overall team performance.
Related: Hiring Checklist: The Top Qualities to Make a Winning Sales Team
In sales, the highest performers not only set stretch goals for themselves -- goals that go beyond what others thought was possible – but also encourage others to do the same. The best reps, therefore, do not only whatever it takes to meet these goals but lead by example and push others to excel above their ability.
The bottom line is that building a world-class sales team requires hiring and retaining great people who are not only great at sales, but are empathetic teammates and good leaders. True "A-players" make sure their own self-interests tie into the betterment of the entire team and company.