5 Reasons Why You Should Always Say Yes, Even When the Answer is No
Ensure every choice you make is a nod in the right direction.
Opinions expressed by Entrepreneur contributors are their own.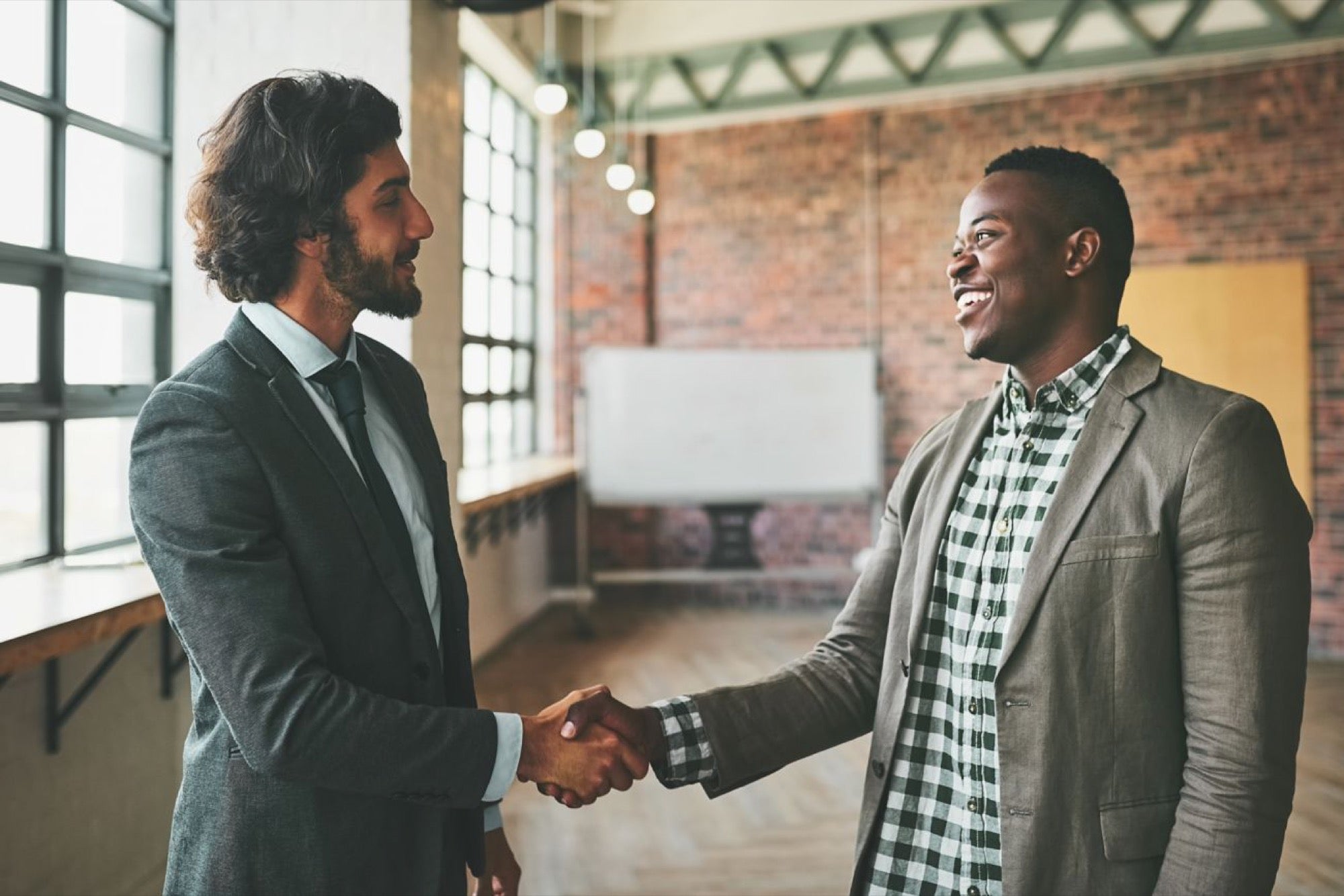 From the outside, it appears I've lived a charmed life. I went to a great college and landed a solid job right after graduation. I married the woman of my dreams. I live in one of the most beautiful cities on the planet. I've created networks from nothing and startups from scratch. I left a corporate job at Google, so I could start my own company, Grove, that helps people create their own financial security.
Related: 5 Ways Everyone Can Achieve More by Thinking Like an Entrepreneur
A great life? Definitely. Charmed? Not so much. I say that because I had an active role in each of my successes and failures. I don't have a secret playbook or a yellow brick road paving the way to happiness. I just know the one-word answer to every question that matters: yes.
Saying yes is the quickest, most efficient way to learn.
Life is constantly presenting us with opportunities to grow, learn, do and be more than we currently are -- often long before we're ready. Saying no may protect you from failure, but it's actually the most efficient way to prevent success.
After I (and 2.6 million other employees) got laid off in 2008, I knew opportunities weren't going to present themselves at my feet. More than starting somewhere, I had to start something -- even if I wasn't entirely sure how or if it would work. That something was LaidOffCamp, a self-organized networking resource and series of events for unemployed talent and entrepreneurs. I didn't know what I was doing, but there I was, doing it. And the lessons I learned in the process have prepared me for each opportunity since.
Richard Branson, Steve Jobs, Shonda Rhimes, Tina Fey and so many other like-minded entrepreneurs, founders and creatives all have expressed a version of the same advice in interviews: Make a disciplined yes first. Figure it out later. (To his credit, Jobs, in his innovative way, speaks more about using "no" as a way to focus on the "yes." More on that later.)
Related: The 6 Questions I Ask Before I Say 'Yes' to Anything
Want to get others to say yes? Ask them.
Every founder has a moment when they have to "ask for the yes." Mine came after I had done some traveling and speaking for LaidOffCamp, and someone suggested that I take my financial experience and sell it as a service. It came down to a simple question -- "Will you pay me money to help you?" -- and the answer helped launch my freelance career, a startup that was acquired by Google, and later, Grove.
Saying yes makes brilliance possible.
Ever been in a meeting when people are asked to give suggestions, and every single one is shot down? Of course you have. No one likes those meetings. Do you know what happens when you turn down every shining light bulb someone gives you? You end up in the dark.
True, not every idea is a brilliant one, but even a dull glow can cast a light on the next big thing. Creativity is a positive force. It turns walls into doorways, curiosity into innovation, challenges into solutions and "whys" into "why nots." Not only that, it makes everything a heck of a lot more fun.
Related: For This Entrepreneur, 'Grit' Means Knowing When to Say Yes
Say yes to prove yourself right.
Back when Grove was getting its roots, I was talking to an investor about our early successes. At the time, we had been growing our client base for the past six months and were plowing right along. Then he turned to me and said, "Do you think you could double your clients in one month?"
"Absolutely."
And we did.
Saying yes to this investor wasn't a matter of scrambling to do the impossible; it was a matter of proving the possible. I knew deep down we had the resources and the reasons to scale, and his challenge helped us do it in a fraction of the time. If someone you respect (including that little voice in your gut) offers you an opportunity to say yes, it's a sign that he already knows you can. All you have to do is agree. And then execute.
Related: Why You Should Always Say Yes to New Opportunities, Even If You Don't Yet Have the Skill Set for Them
Change your mindset so that everything is a "yes" -- even when it's a firm "no."
When you think about it, saying yes to something always means saying no to something else. Choosing to become an entrepreneur meant saying yes to owning a company and building financial freedom with my own hands -- which meant saying no to stability and health insurance and being a cog in the wheel of someone else's dream. I knew what I wanted and what I was capable of doing, and it was worth a nod in the affirmative.
To be clear, making everything a "yes" is not the same as saying yes to every single thing. It's the difference between stretching out what's important and spreading yourself too thin. It's the difference between burning bright and burning out. Yes is the verbal agreement between your mind and what matters, and its positive effect can spill into other parts of your life, your organization, your profit margins and your potential.
Of course, the hardest part about the intentional yes is knowing which opportunities to accept, and which ones to let go. Since every "yes" will take you in a different direction, make sure it's where you want to go. So say yes when it matters -- because it does.