Bill Gates's 5 Favorite Books of 2016
The Microsoft co-founder's latest recommended reading choices.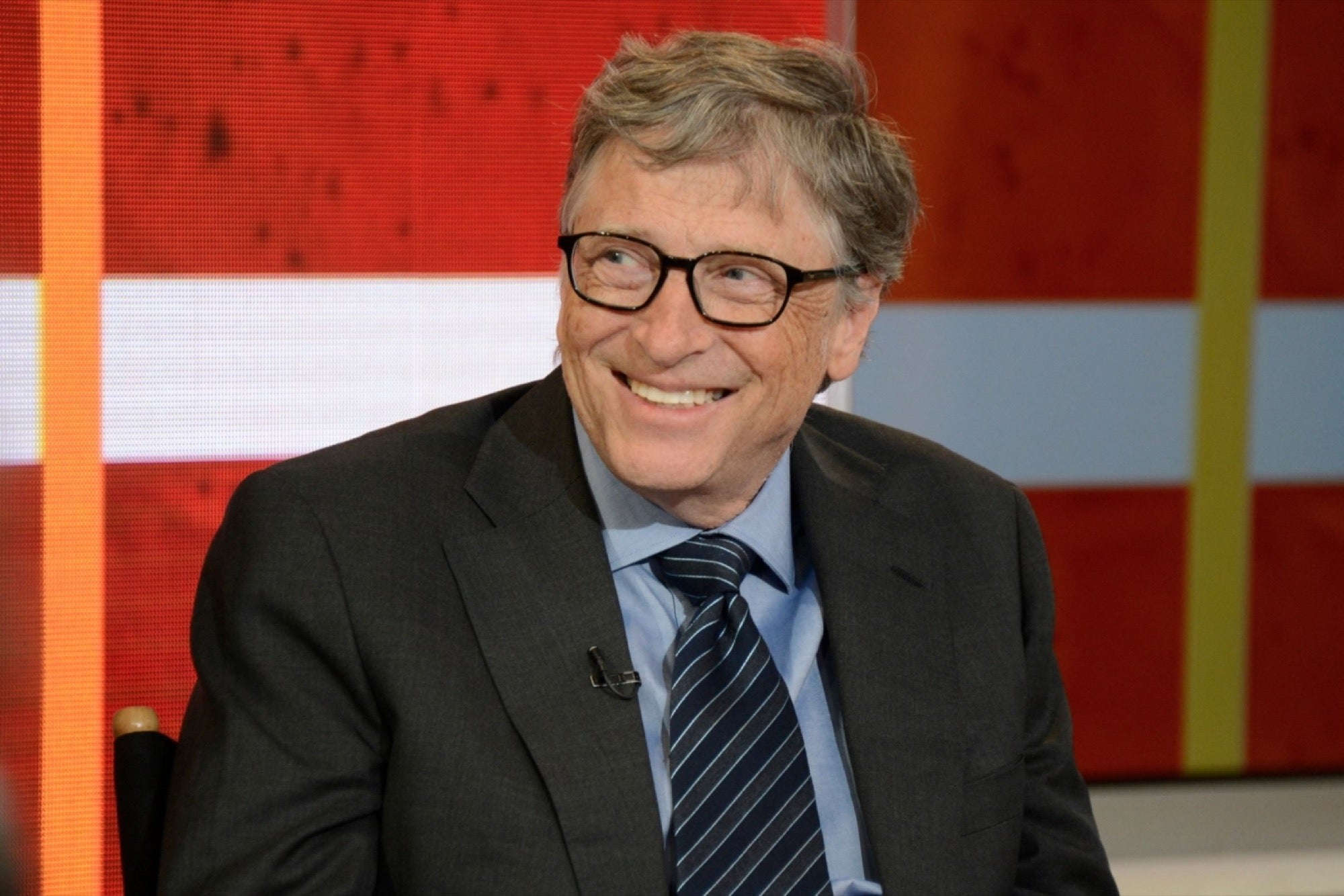 In between getting a Presidential Medal of Freedom and developing an odor-blocking perfume, Microsoft co-founder Bill Gates put out his list of his favorite books of 2016, just in time for the holiday season.
Related: Obama Pokes Fun at Bill Gates as He Awards Him Presidential Medal of Freedom
The list isn't dominated by any one genre, ranging from an expansive work of scientific research to a short selection of essays. Check out the video below to see Gates explain why he's a fan of these particular titles.

The Grid by Gretchen Bakke
What it's about: Bakke, a cultural anthropologist who teaches at McGill University, lays out the history of the United States electrical grid and explores how the nation's energy infrastructure needs to change.
Gates's recommendation: "[The grid] got built up piece by piece. She talks about how it's becoming critical, not only for reliability, but the deal with these intermittent energy sources that are in very different locations than the actual uses of the power. The grid's going to have to be dramatically better in the future."
The Myth of the Strong Leader by Archie Brown
What it's about: Historian and Oxford political science professor Archie Brown explores whether the most aggressive, outwardly strong leaders are the ones that are best for the job.
Gates's recommendation: "I think he's right that there's a big danger, both in the corporate world and government [of] this individual that embodies all things, and he's just doing it largely himself. Leaders who don't listen can get more and more isolated."
Related: 5 Life Lessons From Bill Gates, One of the Most Influential Philanthropists on Earth
Shoe Dog by Phil Knight
What it's about: The Nike co-founder looks back at the rise of the business.
Gates's recommendation: "It's amazingly honest, the company almost didn't succeed. It points out the unusual characteristics of the key people who helped the company succeed. I think tons of people would find it an interesting story about how business really works."
The Gene by Siddhartha Mukherjee
What it's about: Mukherjee, who was awarded a Pulitzer Prize in 2010 for his biography of cancer, The Emperor of All Maladies, wrote a comprehensive history of the gene as we know it.
Gates's recommendation: "He really tells you what the gene is. There's three big domains that genetic technology helps in. One is plants, the other is livestock and the third is humans. Some countries may be very liberal, letting parents edit genes related to beauty or intelligence. It'll get people up to the point where they can participate in that debate which will be fairly intense over the next 10, 20 years."
String Theory by David Foster Wallace
What it's about: A posthumously published collection of the famed author's essays about the world of tennis.
Gates' recommendation: "I loved [Wallace] talking about his tennis career, and being slammed into the fence, and being a little bit modest about how he grinded it out. If you're going to read one tennis book, it's probably the best."