Recruiting and Retaining Female Tech Talent Is a Challenge -- Here's How We Did It
Struggling to hire women in tech? Do these five things.
Opinions expressed by Entrepreneur contributors are their own.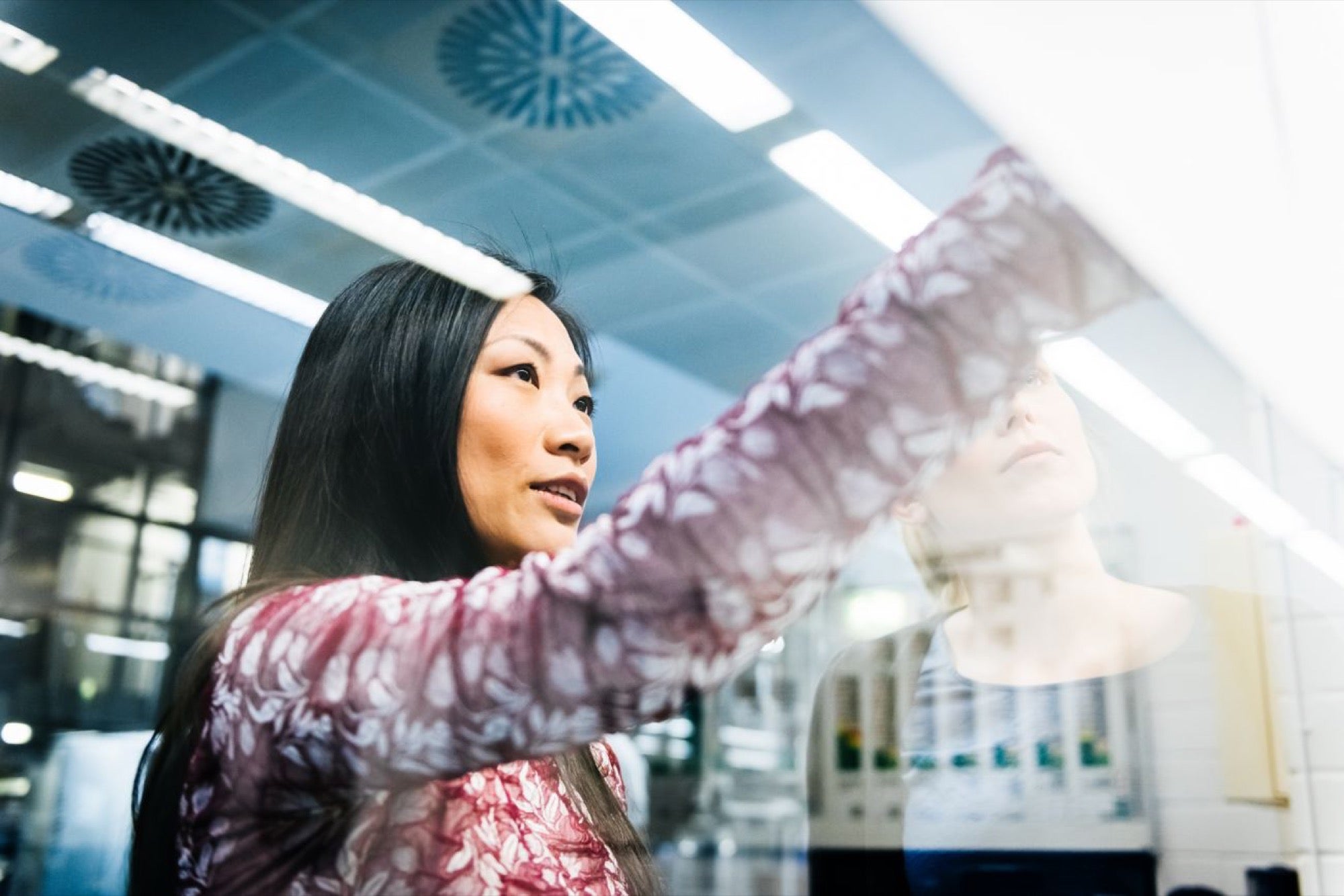 Speak to pretty much any technology executive today and one of the top challenges they face is recruiting and retaining talent -- specifically women.
Related: These Female Entrepreneurs Created a Fake Male Co-Founder to Work Around Sexism. How Well It Worked Is Incredibly Eye Opening.
This sounds like old news, right? You would think we're finally trending in the right direction, but the reality is we're not. According to a 2017 study by ISACA, only one in four technology jobs are held by women, and another report by the National Center for Women & Information Technology found that female attrition rates are also higher in technology than they are in other non-STEM fields. We've been having these conversations for years -- there are studies and groups and even departments within organizations dedicated to supporting female tech talent -- so why haven't companies been able to crack the recruiting and retaining conundrum?
At my own company, I am proud of the incredible women we've hired across all functions (we're nearly 70 percent female!) but honestly, like most companies out there, we still struggle to bring on female engineers. While easier said than done, we've made a conscious decision to hire women for the right roles and are actively working to hire more. I haven't cracked the code, but I do believe there are specific strategies leaders and all employees can implement into their cultures, ultimately impacting who is hired and who stays.
Be a role model.
According to the ISACA survey, one of the biggest barriers for women in technology is the lack of female mentors and role models. Though we've made great strides in recent years on this front, the reality is that there are still many more male founders and executives than female. That's why women need to be proactive in creating opportunities to form new relationships and create networks of our own. Last year, I hosted a tech retreat in Park City that was focused entirely on building the relationships and connections that women need to succeed in this industry -- an "old woman's club," of sorts. If you want to attract female talent, constantly seek it out by hosting Q&As at your office, mentoring women in business and sharing your own successes to establish yourself as a role model.
Related: How to Succeed as a Female Leader Anywhere In the World
Empower a collaborative culture.
Another main reason that women leave a business is due to their "workplace experiences," including overall culture, and growth opportunities. If you want to retain amazing talent, make it a clear objective to empower every employee to create and maintain a culture they want to be a part of, long-term. Allow them to speak up about processes, challenges, and changes they'd like to see but also push them to be a part of the change and ask themselves, "What do we need to succeed here and what do we need to have a little fun?"
For example, at Modsy, twice a month each team is in charge of planning a company event that has nothing to do with work. We've done trivia, film festivals and crafts. These activities promote creativity and allow teams to bond outside of your typical happy hour event that a lot of companies habitually do. I've found I get to know and learn more from our employees in our bi-monthly get-togethers than I've ever gotten from a company-sponsored bar night.
Related: 4 Keys to Bringing More Women Into the Tech Industry
Hire with a purpose.
Don't go into a "only hire women!" tailspin after you look at the numbers. You should still hire the most qualified candidate. In order to attract females to your company in tech roles, make sure you have the right goals in mind. If you have an absence of females in your business, especially at the leadership level, ask yourself if there are roles you're hiring for that you can have the recruiting team focus on finding female candidates. And once you hire them, are you confident they have the right teams, growth opportunities and training in order for them to succeed?
Take a look at your job descriptions. What do you highlight? Do these line up with the qualities that women typically seek out in jobs (growth, collaboration, flexibility, culture), or do you only focus on the hard skills or social aspects that could potentially be off-putting? Work to find a balance among all three.
Have you thought about the interview experience? I've found that women candidates instantly feel more welcome and excited when they meet and see other women throughout the process. Be sure your interviewing committee has a good mix of genders and personalities.
Promote flexibility.
This word -- flexibility -- may be the most obvious perk to offer employees but it is still the most important things that we've encountered with employees and women in particular. Some are parents, some have a longer commute than others, and the 9-5 workplace no longer suffices for everyone's schedule. At Modsy, we allow employees to become remote full time or several days a week if it's better suited for their lifestyle and productivity. What matters is the best work is being delivered, not how long you're sitting in a desk chair.
Related: Onward and Upward: 5 Tips to Help Women in Tech Develop an Executive Presence
Flexibility isn't only about hours or location though. Another way to create flexibility in the workplace is to allow employees to feel comfortable to explore projects and learn skills outside of their job description. I've found that some of the most successful people I've worked with have a unique and wide-ranging set of skills. If an employee wants to try something new, or even jump to a new team, work with them if the opportunity allows.
Create opportunities for mentorship.
Aside from being a role model and mentor yourself, are there ways you can promote current employees to get involved and mentor others within the organization or outside? Looking to the future, there are tons of great opportunities to mentor young girls interested in careers in technology. Many of our employees work with a group called #BUILTBYGIRLS, where they get paired with a mentee to help them learn more about careers in tech.
If you're a company founder, make it your duty to open doors fairly, be a mentor and promote an environment where people feel heard. Last but not least, do everything you can to create a transparent workplace -- expose employees to everything that's going on, the good and the bad, so you can address things head on. Opening yourself up to difficult conversations can enact real change and for women specifically, I've seen leadership vulnerability and transparency be a real motivator in the workplace. The truth is, there's a long way to go when it comes to creating an equal playing field for women in tech but through it all, I am very optimistic about what lies ahead!