The Truth About Succeeding in Business With Your Husband
Maybe especially in the family business, you want to have your own role and your own path.
Opinions expressed by Entrepreneur contributors are their own.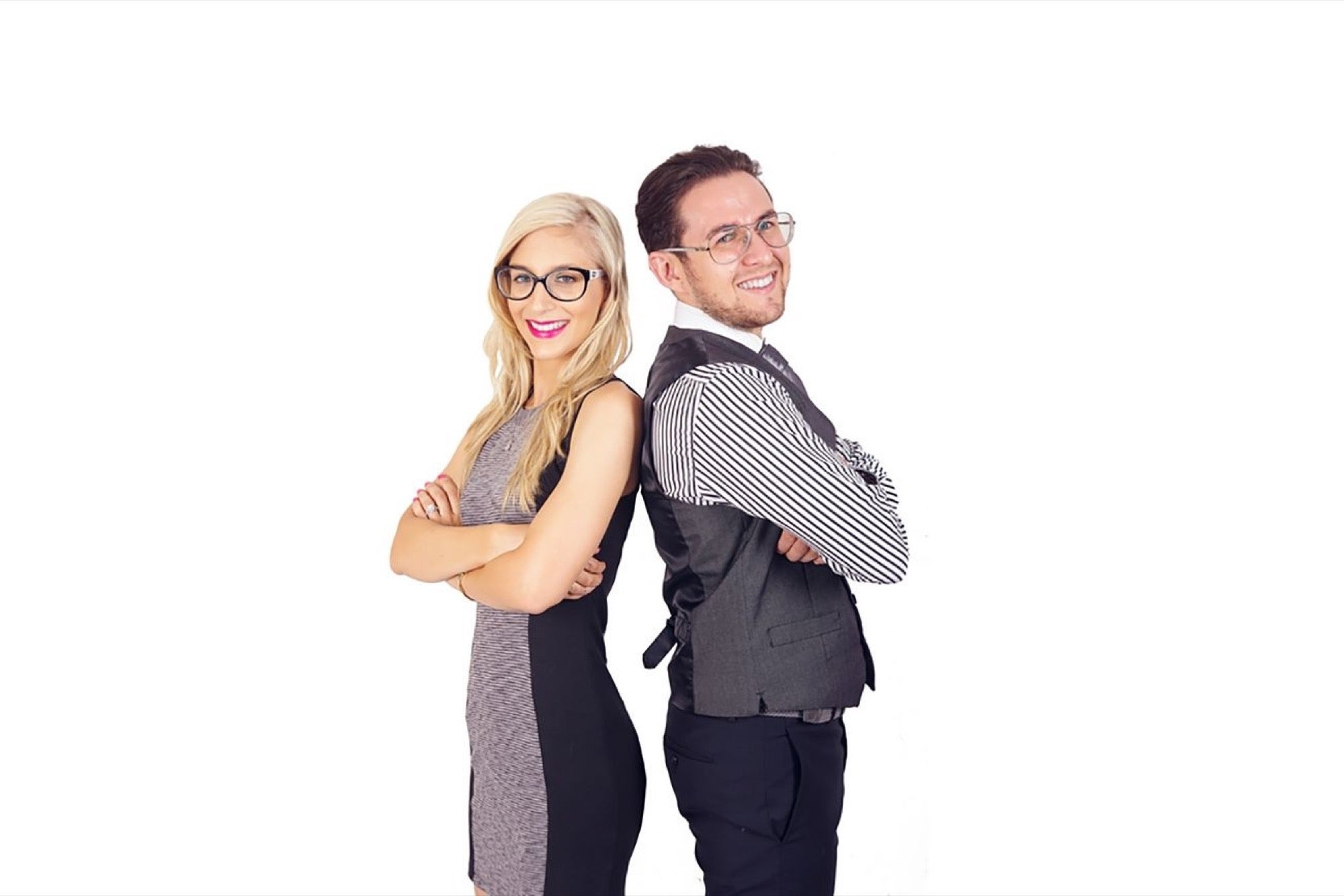 My husband and I founded our first business together when we were still in college. We weren't married then but had the same goals and it just seemed natural to do it together. That was seven years ago and we still own the same business today, as well as other companies we started since then. The one question we get from nearly everyone we meet is whether we fight a lot. If we say no, people don't believe us and urge us to admit that we fight all the time. If we say yes, the conversation turns awkward instantly. So we say something along the lines of "every now and then."
The truth is, we do fight but only when it's worth it. I cannot speak for all businesses owned and operated by spouses bit I am positive that most of them fight the way we do. It's brief, explosive and nearly always ends in something personal. At the same time though, it is most likely about something that is really not that important to the overall goal of the business.
Image Credit: Courtesy of Christina and Rocco Baldassarre
For instance, I have found myself vigorously defending some pretty looking (and in my opinion pretty handy) tool I found online that costs $59 a month. Does it affect the annual bottom line of the business or where the business is headed strategically? No. Am I heartbroken when my husband disagrees? No, I just get the tool anyway -- unless I see his point.
Now, would I do the same thing if the tool cost $5900 a month? Absolutely not. Would I put up a fight for a tool that expensive if my husband disagrees? Highly unlikely. I trust his judgement and should he disagree, he probably has a reasonable point that is hard to argue with. The same is valid the other way around. We have a couple of simple rules in place that simplify our life. For instance, purchases over a certain amount are to be discussed and we must both agree before purchasing.
Related: The 5 Commandments of Running a Successful Business With Your Spouse
It is the existence of simple rules at work that can make the difference. We never discuss specific things in front of the teams. We don't bother sharing things that need more than 10 minutes at any time other than at our personal Friday rundown meeting. The reason we need a run down meeting in the first place is because we have completely separate roles in the company. I have no idea what my husband's calendar is or what he is doing all day long, and it's the same the other way around. It's not necessary. I wouldn't want to know what he is doing all day long in each case because it would probably drive me crazy.
We didn't always have separate roles, especially at the beginning. When we started out, we actually had the exact same role. As soon as the opportunity presented itself, I branched out to create a role for myself -- maybe it is because I am competitive, maybe it is because I am a woman and didn't want to be labeled as tagging along with my husbands career. In each case, it was the best decision I ever made.
I find having separate roles in a husband-and-wife business is essential. It creates my own path to success, which is something that I couldn't live without. While the success of the business is clearly determined by the both of us, it is easy to merge into the couple brand and forget about yourself as an individual. Additionally, it helps me create an independent personal brand. In a world of gender inequality in the work place, I can truly say that I am an equal and also independent.
Related: 3 Tips for Running a Business With Your Spouse Without Divorcing or Going Broke
Having separate responsibilities has another big advantage. Having your own path and not knowing every single thing your partner does allows you to have a work life and a life at a home as well. You have something to talk about during lunch that the other person doesn't know about yet but is guaranteed to be interested in. As a rule, we don't discuss work at dinner but have no problem talking about our other businesses afterwards or work late nights. We live together and work together with the necessary amount of separation and togetherness -- each at the right time. We decided a long time ago to run all our businesses together, for better or for worse. I have never changed my mind and I like that my husband hasn't either.