These 5 Creators Boost Their Creativity by Sketching
Your great shortcut to success may just be putting pen to paper.
Opinions expressed by Entrepreneur contributors are their own.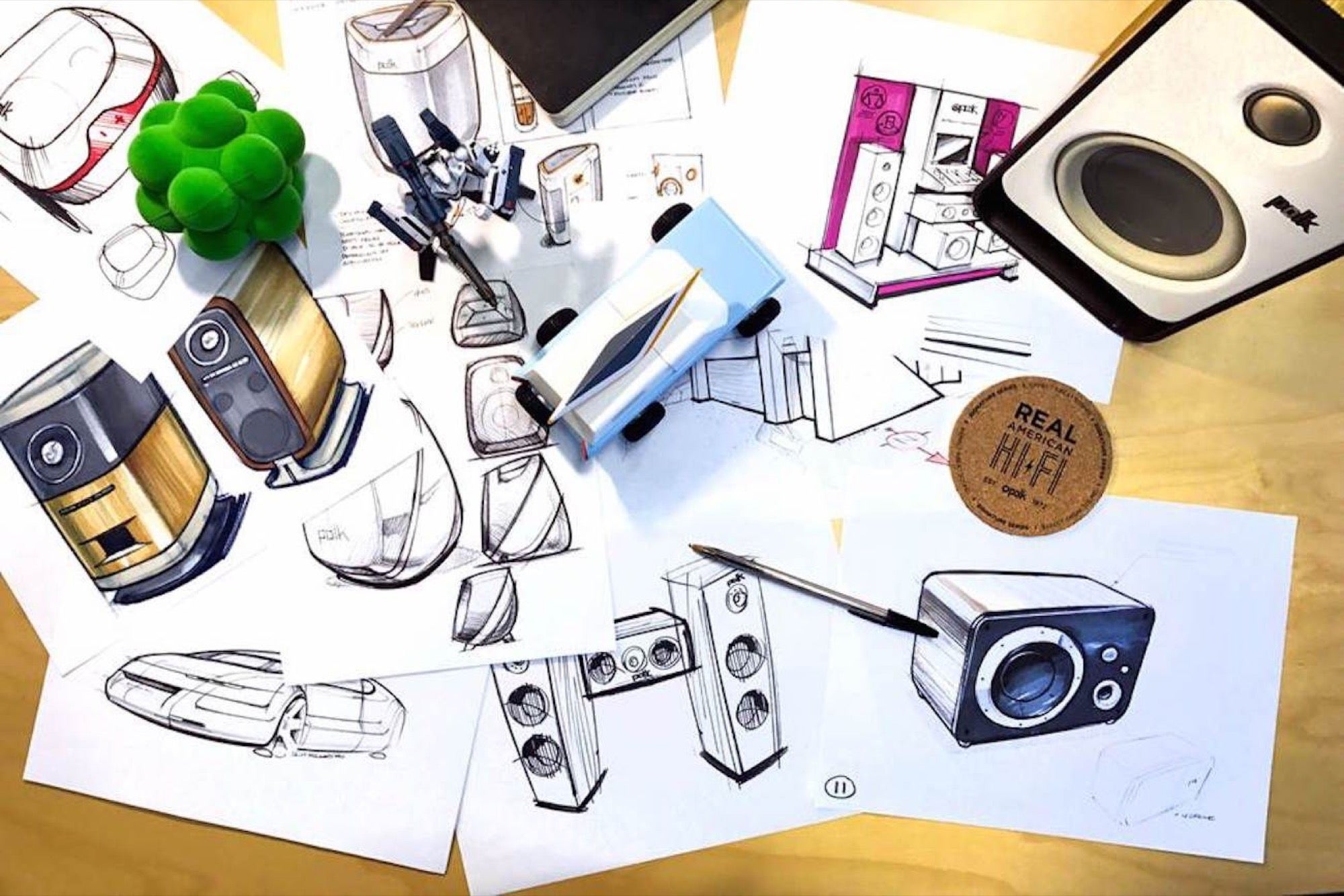 The backbone to any successful business is an idea. Coming up with an idea often involves brainstorming, researching, learning and for many -- sketching.
Sketching out a new invention or concept helps creators, founders and CEOs expand on their ideas and how they will work. All it takes is getting out a pen and paper (or a napkin).
Related: 5 Tricks To Brainstorm Like It's Your Job
While Nike CEO Mark Parker can typically be spotted with a Moleskine notebook under his arm, Sound United Design Officer Michael DiTullo can be found jotting down ideas into his smartphone. Whichever method you choose, it's important to always be prepared when an idea strikes.
Find out how sketching has helped these five creators come up with successful ideas.
Sietske Sinnema, senior stylist at Bugaboo
When brainstorming, look outside of the office. That's what Sietske Sinnema, senior stylist at stroller maker Bugaboo, does. "Inspiration is all around you if you take a minute to look," she says, "My creative process starts by becoming very aware of what's happening outside of Bugaboo, outside of our industry. So I look at different forms of creativity."
To create innovative and unique strollers, Sinnema looks at areas such as architecture, interior design, fashion and even the environment to inspire her new creations. She then sketches these new ideas to help her create new products.
Mark Parker, CEO of Nike
Nike CEO Mark Parker is famous for carrying a Moleskine notebook wherever he goes. In meetings, at the office or even at home, Parker has been seen jotting down ideas and drawing new shoe designs.
While in a meeting with cyclist Lance Armstrong in 2009, Parker was doodling through the entire presentation. At the end of the meeting, Armstrong asked Parker what he was doing -- "He turns the pad over and shows me this perfect shoe," Armstrong recalled.
To Parker, sketching ideas helps clarify the brainstorming process, he says. Through sketching, he's able to find the "balance between what design wants and what business needs."
Ted Roberts, style and design chief at Schlage
Whether on a notebook in your office or a napkin in a restaurant, lock manufacturer Schlage's style and design chief Ted Roberts thinks sketching is brilliant because it can be done anywhere at any time.
Researching trends and identifying themes, sketching ideas, refining sketches, turning them into actionable plans and using computer software to create 3-D designs is the way he and his team go through the creative process.
"Sketching is a more natural interpretation of my thought process," Roberts says.
Related: The New Rules of Brainstorming
Adam Padilla, co-founder and president of Brandfire
As a year-long personal challenge in 2014, Adam Padilla, co-founder and president of advertising firm Brandfire, drew a sketch every day, which he posted to his Instagram account. This was Padilla's way to challenge himself creatively outside of the office. "I didn't do it for recognition, I did it to hold myself accountable," Padilla told Business Insider.
He extended the challenge into an everyday project and encouraged others in the company to do the same. This daily creative task has helped him in his personal life and in business too.
"Every day it's a focus group for me," he said. "I balance what the public wants with what I want to draw. It's a useful lesson for clients and helps them trust in the process."
Michael DiTullo, chief design officer at Sound United
Ideas are everywhere, says chief design officer at Sound United Michael DiTullo. That's why he is always ready to jot them down in a notebook, iPad or even his smartphone.
"Designing a product is a lot like surfing -- you can't plan to catch a wave, you can only plan to be in the water, ready for when the right wave comes," he says. "My strategy is to be in the water all the time."
By immersing himself in culture -- attending art shows and concerts, trying new restaurants and observing people -- he is always on the hunt for inspiration.