All Work, No Play? Say No Way With 10 Free eBooks.
Just because work is an important part of life, it shouldn't monopolize your entire existence.
Opinions expressed by Entrepreneur contributors are their own.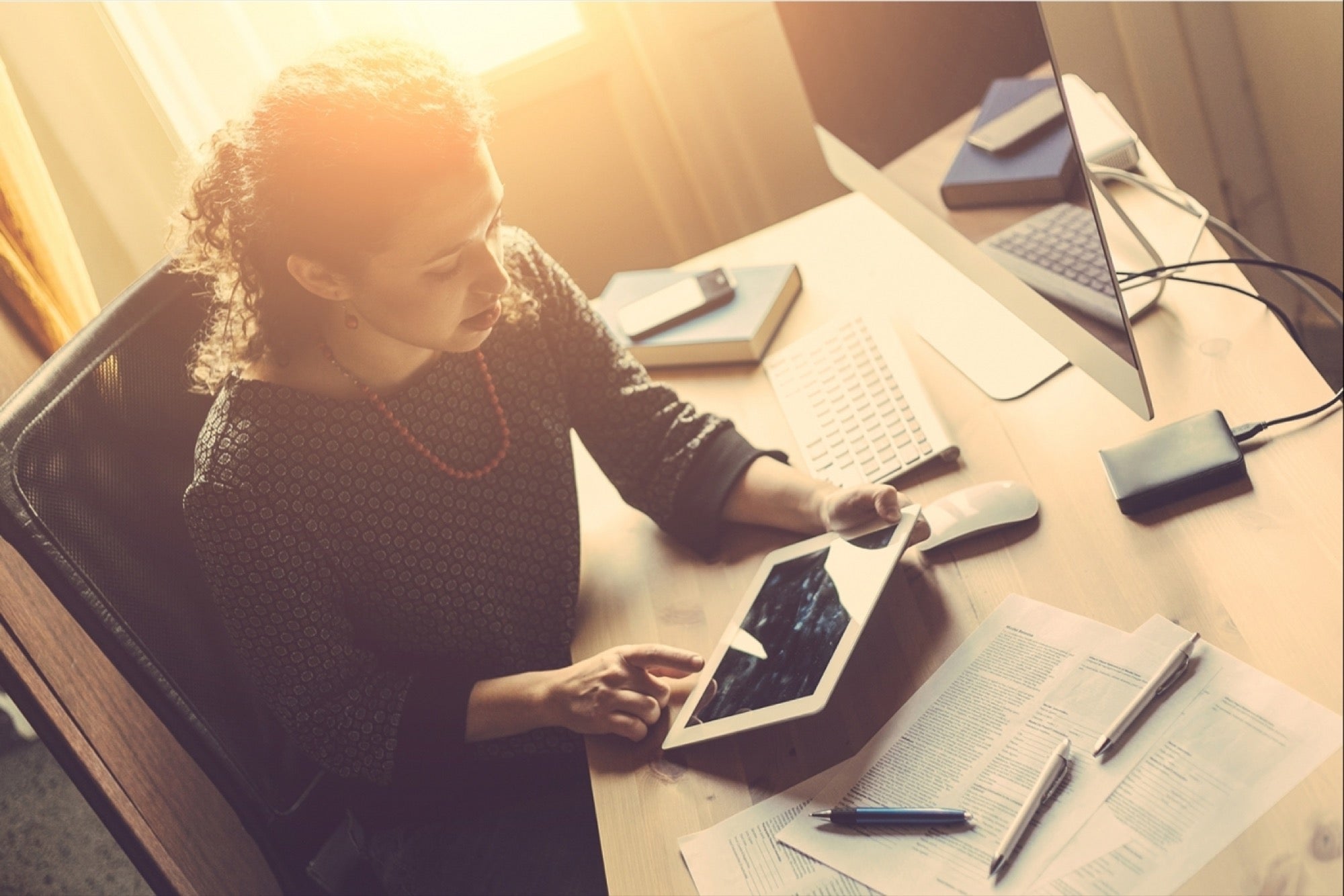 Entrepreneur has an affiliate partnership with TradePub so we may get a share of the revenue from your purchase.
Just because work is an important part of life, it shouldn't monopolize your entire existence. Give yourself the well-deserved break you've been putting off and allow yourself to enjoy the little moments. To make it easier, we've compiled our A-list resources to accompany you in the journey of bringing back fulfillment to your life.
Stop making typical excuses such as, "I just don't have the time" or "I'll get to it tomorrow." Life is all about balance and there's no perfect equation to prioritization. It's all about your values and your actions, but sometimes you need a guide to make it happen. You have a choice about where you invest your time. Make the choice that benefits you the most.
Whether you need a physical or mental oasis, these eBooks have you covered. You'll learn more about travel hacks, living and eating mindfully, exercise tips, happiness and stress-management skills, achieving work/life balance and re-discovering your passions.
Relax and add some long overdue enjoyment to your life with these free eBooks.
Disclosure: This is brought to you by the Entrepreneur Partner Studio. Our goal is to feature products and services that we think you'll find interesting and useful. If you purchase them, we may get a small share of the revenue from the sale from our commerce partners.
Have a deal you want to promote? Contact us here.
20 Travel Hacking Strategies to Help You Travel the World and Spend Less
Get your guide to spending less money when traveling than you spend staying at home. You'd be surprised by how inexpensive traveling can be. Get ready to pack your bags.
10 Rules to Happiness
Feel empowered and encouraged to take control of your life and be your happiest self. The 10 insights in this guide will help you take a step back and reflect on what matters most.
The HERO Starter Guide 2.0
In this guide, you'll find 40 ways that will prompt you to take responsibility for your life situation. You can start to eat healthier and live mindfully, but remember it's up to you to carry on your journey to unlocking your potential.
3 Things to Stop Doing Right Now to Be Healthier and Happier
Do you need help revolutionizing your overall health and well-being? The three things in this infographic are ruining your opportunity to feel more energized and live the vibrant life you deserve.
Eight Golf Essentials to Up Your Game
Find out about the hottest gear, bags, and tools to up your gold game this Spring. Check out these eight golf essentials you don't want to miss along with links to buy the goods.
100 Travel Tips
Make your next trip exciting instead of stressful with these practical and simple tips. If you want your next travel experience to be a breeze, these proven tips are a must-read.
Balance – How to Achieve Life Balance in a World that's Forever Getting Faster
Get an objective overview of your seven primary life areas, with an actionable framework for bringing it all into alignment. Take the initiative and do the things you're passionate about.
Purpose – Define Your Life Purpose & Write Your Own Personal Mission Statement
Do you ever have times when you feel like there's "something missing"? This workbook will inspire and motivate you by helping you find your passion and purpose in a world with so much uncertainty.
Don't Hesitate – Meditate!
Put your skepticism aside and reap the benefits of developing a regular meditation practice. Learn all about meditation, what it can help you achieve, different methods and resources.
5 Simple Steps to Inner Peace
By becoming more mindful of your state of being, you're taking a profoundly powerful step toward creating a better life for yourself. You have the ability to free yourself from worry and negative thinking—all you need is a guide.

Get your free copy.