Editor in Chief Jason Feifer's 5 Favorite Must-Reads for October
Looking for a new book or just an article? Check out our editor in chief's recommendations this month.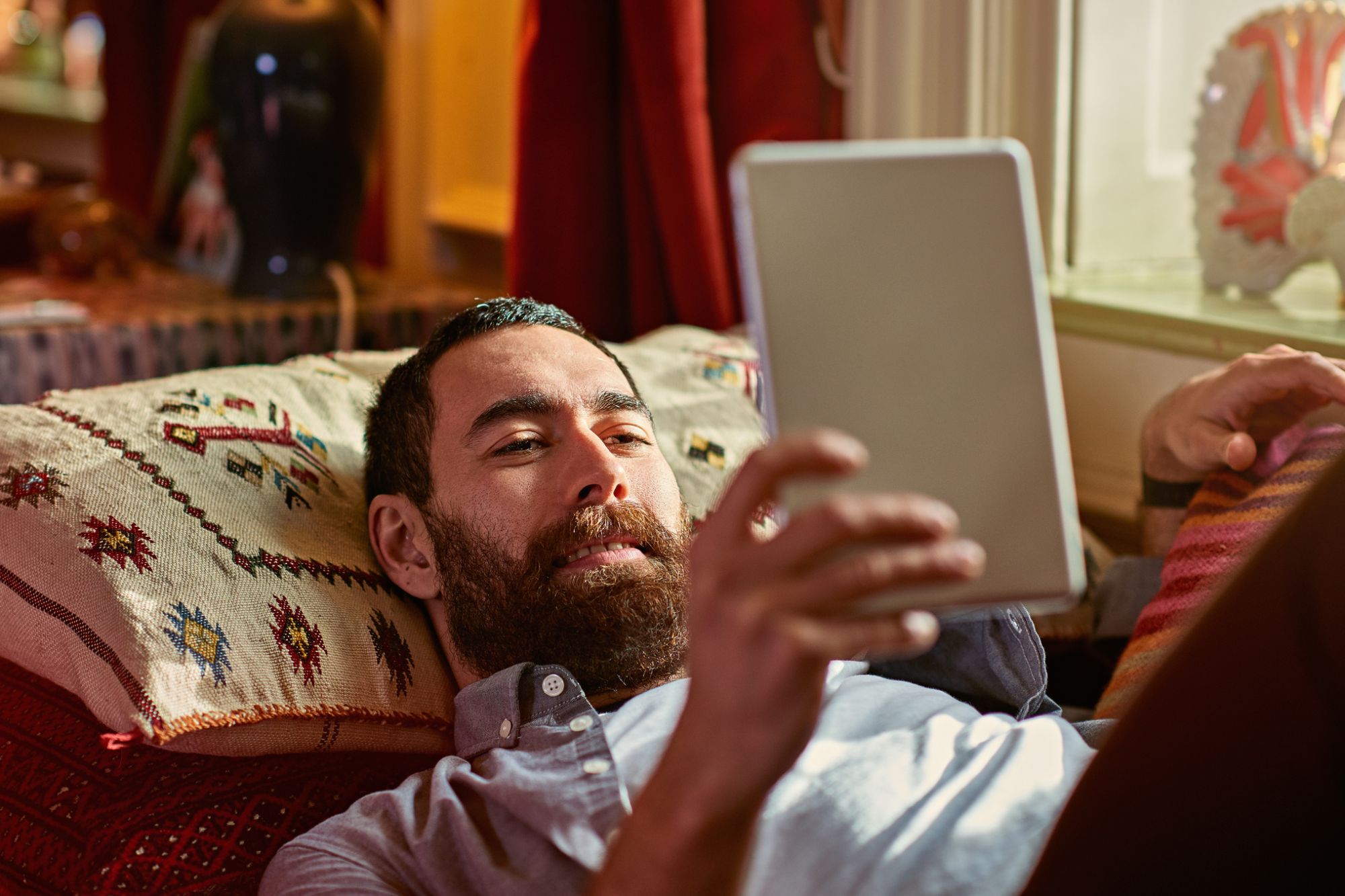 Entrepreneur Editor in Chief Jason Feifer has five reading recommendations this October. These books and articles can help you pass the time on a long flight, learn about motivation and gain skills that will help your business grow. Whether you're in the mood for a laugh-out-loud comedy or a more serious work about science and human habits, these five options can help you become a better entrepreneur.
You can find Feifer's list on Scribd, but we'll also give you a introduction to each of his choices below.
Image Credit: Entrepreneur Press
1. Driven: The Never-Give-Up Roadmap to Massive Success
Manny Khoshbin's Driven breaks down the real estate mogul and serial entrepreneur's success story. The book explains not only Khoshbin's personal journey, but also how other entrepreneurs can use his story to fulfill their own dreams.
Feifer says: "Manny Khoshbin has a rags-to-riches story that'll bring you to tears, and a never-give-up attitude that'll have you busting through walls. He's made a lot of money in real estate, and offers a really powerful plan for how anyone can make their own entrepreneurial journey the ride of a lifetime."
Image Credit: Random House
2. The Power of Habit: Why We Do What We Do in Life and Business
Named one of the best books of the year by The Wall Street Journal and Financial Times, Charles Duhigg's The Power of Habit follows a woman who has quit smoking, the tendencies of how people make their beds and other anecdotes about how our habits can shape the way we live and do business.
Feifer says: "What habits are controlling our lives, for better or for worse? That's the big, important question at the heart of this book by Pulitzer-winning journalist Charles Duhigg. He peers deep into your subconscious, and teaches how to make your brain work for you instead of against you."
Image Credit: Portfolio
3. Permission to Screw Up: How I learned to Lead by Doing (Almost) Everything Wrong
Today, Kristen Hadeed of Student Maid is a sought-after CEO. However, when she started her cleaning company, that wasn't the case. In Permission to Screw Up, which is co-written by Hadeed and Simon Sinek, the business leader explains in comic and inspiring fashion how all of her early mistakes made her who she is today.
Feifer says: "Kristen Hadeed was not a good CEO. She says it right up front in this book — hell, it's right there in the title. But her story is important for any leader to read: It's about how she learned, often through struggle and failure, to grow a thriving cleaning business. Nobody is born a good leader. We need to give ourselves, as she says, the permission to screw up."
Image Credit: Portfolio
4. The Motivation Myth: How High Achievers Really Set Themselves Up to Win
Some people think that leaders are just born different, or that inspiration is the key to accomplishment. However, in The Motivation Myth, Jeff Haden explains his belief that achievement is instead tied more directly to consistent and repeatable processes -- not sudden strikes of genius.
Feifer says: "We often talk of "motivation' as a secret to success -- that the people at the top were simply more motivated than the others. But that's not true, according to writer Jeff Haden. He argues that "motivation is a result of process, not a cause." In other words, you can create motivation. That's a big, important mind shift."
Image Credit: Elizabeth Lippman
5. Strikeforce: Inside Silicon Valley's Most Unusual Apprenticeship
Futurist Peter Diamandis calls his team of entrepreneurs his Jedi Council. This Entrepreneur magazine feature breaks down how Diamandis works with his team to build what he hopes will be a billion-dollar company.
Feifer says: "Futurist Peter Diamandis offers a deal to young entrepreneurs: Help him for two years, and maybe build the next billion-dollar company at the same time. I've never seen anyone embrace young people quite like it, and absolutely loved this deep, weird, quirky exploration into how it's going."