3 VR Startups That Are Predicting the Future of Ecommerce
The technology to bring virtual reality into the ecommerce world is here and ready to be implemented. Entrepreneurs just have to be ready for it.
Opinions expressed by Entrepreneur contributors are their own.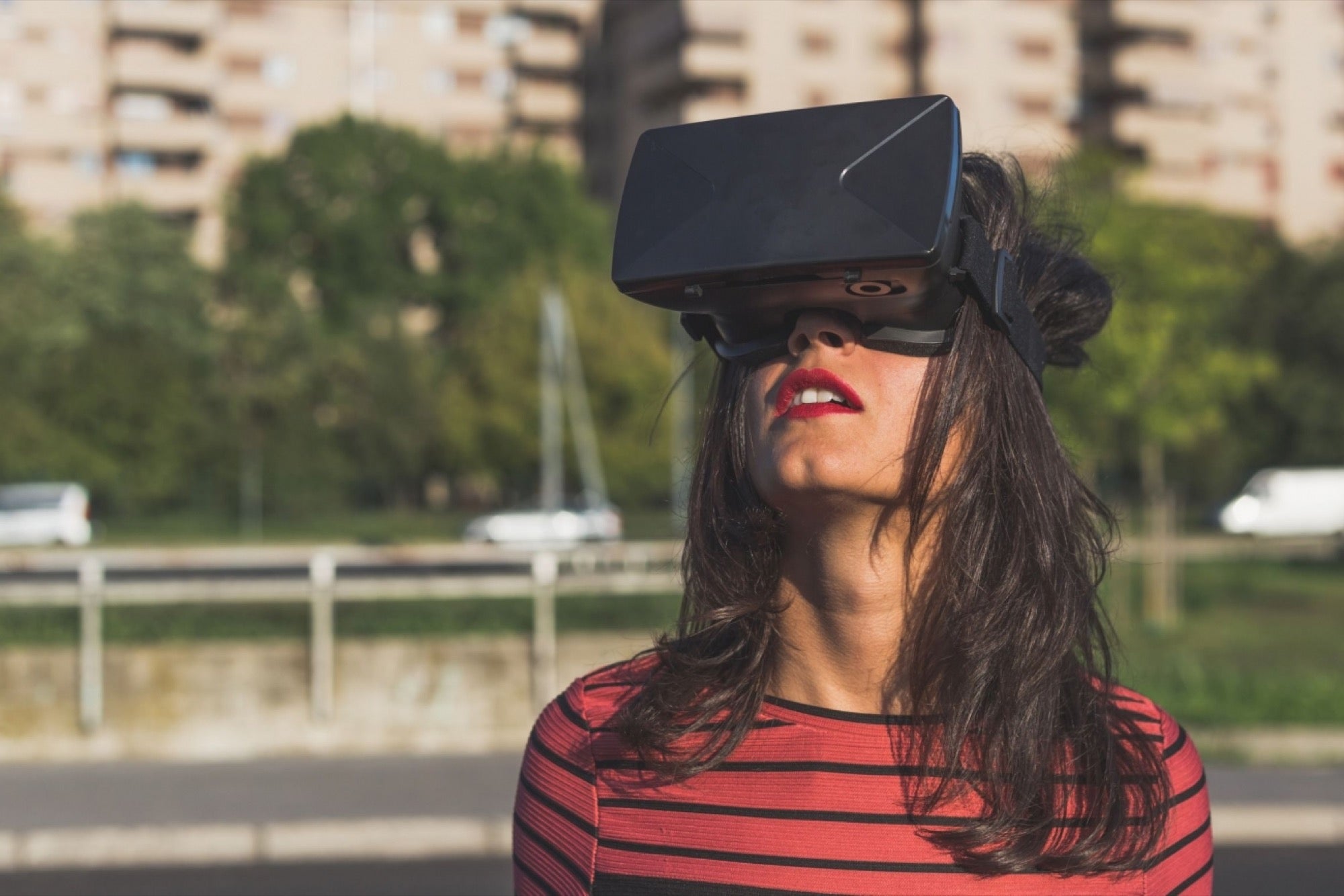 Welcome to the future. Virtual reality (VR) is the hot topic that's got everyone talking. It's been hailed as the way of the future, and looking at the capabilities of some of the latest technology, I'm starting to agree.
Related: 8 Industries Being Disrupted by Virtual Reality
Virtual reality has been in the works for some time, but it's only slowly been making its way into the minds of big business and marketing. We still have a long way to go before virtual reality is adopted ubiquitously, but it's never too early to start planning for the future.
While headsets like Samsung Gear VR and Oculus Rift have gone to market and changed the gaming world, we're just beginning to see VR make its way into the world of ecommerce. But that trend has certainly begun: Over the past 12 months, investors have put more than $1.7 billion into VR technologies.
Virtual reality provides consumers with an experience as close to real life as it gets. And, with the majority of goods still purchased in-store versus online, as noted by the Walker Sands Future of Retail report, it's clear that consumers are looking for that authentic in-store experience even when they're sitting in their own living room.
We may not know what the future of virtual reality will look like, but by observing the major players shaping VR technology, we can imagine it. Here are three VR startups to watch:
1. Improbable
In an interview with Arkenea, Nonny de la Pena, the "godmother of virtual reality," explained virtual reality's draw. "Because VR offers the audience the sensation of 'being there,'" she said, "it creates a visceral connection to the events unfolding in front of the viewer."
Related: Virtual Reality Is About to Change Your Business
In short, the connection de la Pena described is what brands want their customers to feel when interacting with them and buying their products.
To create a connection the technology has to build an immersive experience. Enter Improbable, a U.K. startup that recently raised $502 million in funding, TechCrunch reports. Improbable allows third parties to build massive virtual worlds through cloud-based technology. These large-scale simulations have so far been used mainly for gaming, but have the potential to break into ecommerce, too.
In a press release, Improbable's chief executive Herman Narula said, "We believe that the next major phase in computing will be the emergence of large-scale virtual worlds which enrich human experience and change how we understand the real world."
This world-building technology has huge potential to create an immersive buying experience for consumers. Given VR's capability to be so detailed, virtual reality is feeling more like reality than ever.
2. Leap Motion
What if technology did away with buttons, mouse clicks and typing altogether? That's the kind of world Leap Motion imagines, with its hand-tracking technology.
As the company has recently raised $50 million in funding, according to TechCrunch, there's no doubt that Leap Motion has the potential to change how we interact with computers and technology.
CEO and founder Michael Buckwald, thinks so. He told Arkenea, "In much the same way as the touchscreen sparked the mobile revolution, Leap Motion is playing a transformative role in the development of human interface technology for VR/AR (augmented reality). As a result, the industry as a whole is on the verge of a similar moment of exponential growth."
Leap Motion's technology allows VR headsets to register and understand hand movements. That means people can make selections and interact in the virtual world using their hands. Imagine what this will do for the buying experience. With just a wave of the hand, customers will swipe through selections of items, physically place those items into a cart and purchase them effortlessly.
3. Avametric
According to the Walker Sands retail report, 35 percent of consumers surveyed said they would shop more online if they were able to try on products virtually. Avametric has set out to solve this problem with its clothing-fit technology.
The San Francisco-based startup's technology allows companies to build virtual dressing rooms and let customers try on clothing within the platform. As Ari Bloom, CEO of Avametric, told Business of Fashion, "The obvious first step in the apparel industry is designing and development tools, and we are working with a lot of brands, and a lot of supply chain companies behind the scene on this."
In fact, Avametric, in collaboration with Google, has already helped Gap create a virtual dressing room, reports EnGadget. With the app, consumers enter their body measurements, and a 3D model is placed in front of them, allowing them to see how clothes would look on their own bodies without their having to leave the comfort of their homes.
That's an exciting leap forward. As Facebook founder Mark Zuckerberg wrote in a post back in 2014, "One day, we believe this kind of immersive, augmented reality will become a part of daily life for billions of people."
Related: Real Estate, Movies, Retail: VR Is Exploding. The Opportunities for Entrepreneurs Are Huge.
Well, the technology to bring virtual reality into the world of ecommerce is here. It's ready to be implemented. We entrepreneurs just have to be ready for it.