7 Instagram Accounts That Inspire the Entrepreneurial Journey
From Bethenny Frankel's Skinny Girl work-life balance focus to Andy Frisella's no-nonsense messages, these Instagram accounts are rising stars on the platform.
Opinions expressed by Entrepreneur contributors are their own.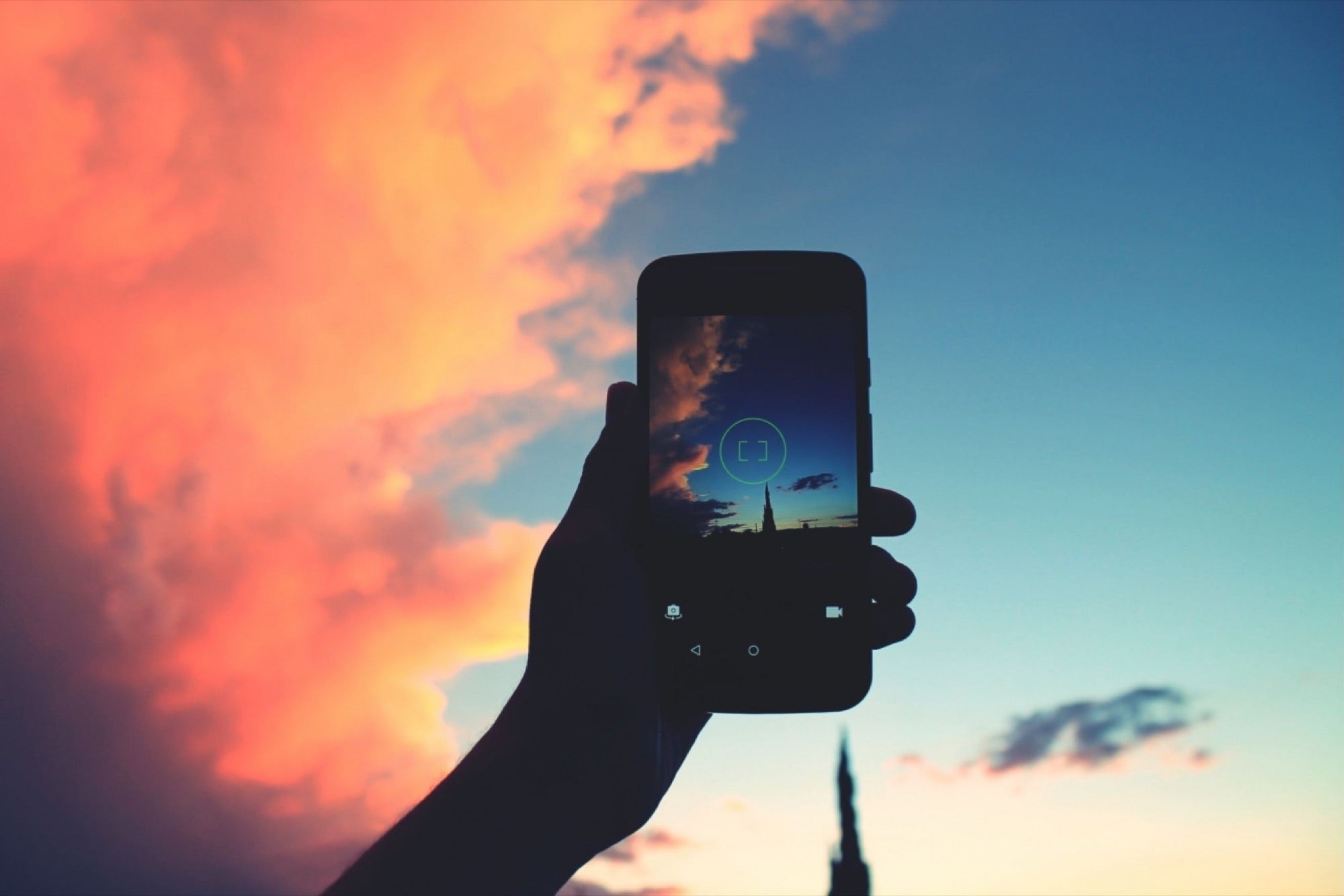 Tony Robbins, Zig Ziglar, Ariana Huffington, Oprah Winfrey, Richard Branson and Mark Cuban. Serial entrepreneurs with serious successes. We have become accustomed to their infinite wisdom as they've shared their success stories with us throughout the years. We find them on most social-media accounts and of course, Instagram.
However, while there's no shortage of inspirational and successful accounts that represent the highs of an entrepreneur's success, there is a new rising crop of Instagram users that are currently crushing it on Instagram by documenting their hustle.
Related: Instagram Is Crushing Twitter and Facebook on Brand Engagement
These individuals embody the journey, and their accounts reflect the current realities of their day-to-day highs and lows.
They come from a variety of backgrounds ranging from fitness to fashion and from Internet publishing to digital marketing, but they all have one thing in common. They are rising stars that represent a new school of motivation -- aka hustlers, doers, innovators, brand and product developers, speakers, bloggers, CEOs -- and entrepreneurs.
Hence, I thought you should know about them. Here are seven Instagram accounts that motivate and inspire the journey.
@Prsuit
Image credit: Prsuit
Founded by Case Kenny, @Prsuit (prsuit.com) is an online publication and part of the rapidly growing Trep Media Group of brands. Its motivational and inspirational quotes feature perspectives that inspire from millennial men for millennial men.
The online articles come from over 400 authors globally, and its Instagram account sends readers to select articles each day. PRSUIT is on a mission to put an end to online clickbait, and its Instagram reflects this mission by providing content and images that describe real life experiences and stories that resonate with its large following.
Online publication for perspective that inspires
Motivational / inspirational quotes for audiences
Writers from all over the world writing about their experiences
Providing valuable links to articles
Guides for millennial men to download
Podcast: The Hustle Sold Separately
Help others launch their online publications and grow them
@HDFMagazine
Image credit: HDFMagazine
@HDFMagazine (hdfmagazine.com) is another online publication account from the Trep Media Group, and it delivers with pure style and design finesse. Similar to @prsuit, it features motivational and inspirational quotes taken straight from the most in-depth interviews of numerous up-and-coming global entrepreneurs featured on the site hdfmagazine.com, as well as from the creator's (Matt Gottesman) own personal, business and life experiences.
The account's creators say that their motto is that they don't sell the dream, they document the hustle -- and they sure do. Their entire content fleet embodies people who are on the rise, and their visuals reflect it. Oh yeah, and if you comment on their wall, Gottesman is likely to respond to each and every post. How's that for engagement?
Online publication that documents the hustle

Features rising star creators / entrepreneurs from international cities such as Hong Kong, Sydney, Montreal, Estonia, Los Angeles, New York City, Washington, D.C., Scottsdale, Argentina, Madrid, etc.

Motivational / inspirational quotes for audiences, promotes self-awareness / individuality

Hustle lifestyle (travel, culture, building companies, music, art, educating oneself)

Podcast: The Hustle Sold Separately

Help others launch their online publications and grow them
@Garyvee
Image credit: Gary Vee
@Garyvee, owned by none other than Gary Vaynerchuk, is raw, upfront and direct. Given that he's a serial entrepreneur as well as an avid investor in companies such as Facebook, Twitter, Tumblr and Uber, he's got a lot to share about his day-to-day business ventures. His account features everything from marketing and social media insights to behind the scenes clips of his podcast and speaking engagements.
Motivational / inspirational quotes

Short videos

Behind the scenes

Podcast insights from #AskGaryVee

Marketing and social media insights

Speaking engagements

Mingling with other well known entrepreneurs
@AndyFrisella
Image credit: Andy Frisella
@AndyFrisella is as direct as they come. A true entrepreneur who's not afraid to tell people to quit complaining and start doing. He's not only the CEO of 1st Phorm, a supplements company turned multi-million dollar company, he speaks straight from the struggles he endured on his way to his success. Andy's account features video snippets of him talking on his podcast, amply titled THE MFCEO (I'll let you Google it if you don't know the acronym) as well as interacting with other entrepreneurs, fitness folks and everything in between.
1st Phorm CEO / hustler -- supplements company to multi-million dollar company

Video snippets of him talking on his podcast (MFCEO)

Raw motivational quotes and videos about bettering yourself

Demonstrates the hustle and lifestyle

Shows himself interacting with other entrepreneurs and fitness / health people

Keeps it really real and raw / shows pictures of starting at the bottom
@ArvinsWorld
Image credit: Arvins World
@ArvinsWorld, started by Arvin Lal, founder of Shredz, has a highly engaged army of Instagrammers known as the #ShredzArmy. This man is pure motivation. He shares his thoughts on the journey of building a company that has gone global in less than a few years, as well as snippets of his speaking engagements. I like that Arvin also features behind the scenes footage and stories of him and his colleagues coming up through the hustle.
His own motivational quotes

Snippets of his speaking engagements

Behind the scenes of his Shredz Journey

Stories of him and his friends coming up through the building of his company
@Crimebydesign
Image credit: crime by design
@Crimebydesign rocks culture. The man behind the scenes does an incredible job promoting individualism, remote worldly experiences and artistic thought. CXD represents a true cult following that I feel is inspired by his own definition of what it means to create one's own trend. Not to mention he brings awareness to a lot of other people who are coming up and doing their thing.
Lifestyle / culture of success

Has his own clothing line

Has a cult following

Demonstrates his network / relationships with influential people

Promotes events, promotes people
Quotes that inspire self-awareness, individuality
Creates his own definition of pop culture
@BethennyFrankel
Image credit: Bethenny Frankel
@BethennyFrankel may be a reality television star, but it was her hustle to form Skinny Girl Cocktails that makes her account so good. She's an entrepreneur through and through, and her Instagram details the work-life balance of an influential female entrepreneur. Bethenny's account curates a behind-the-scenes look at the lifestyle of her numerous businesses and brands.
Motivational and inspirational quotes

Founder of SkinnyGirl products (i.e. vodka)

Curates behind-the-scenes lifestyle and her businesses

Features ideas around branding

Female perspective
Everyone's entrepreneurial path is different
Everyone's entrepreneurial path is different, but something we can all relate to is the fact that the journey can be rough. In a day and age where success is often glamorized and glorified, sometimes it's hard to find motivation that's not only relevant, but applicable -- motivation from your peers if you will.
For me, these Instagram accounts are not just about motivation, but it's their overall delivery of their content that truly excites me.
@AndyFrisella is very vocal about putting in the work, @prsuit features millennial men who define the journey, @hdfmagazine lays out the hustle of rising stars and thoughts with a killer brand and design, @crimebydesign curates culture, @bethennyfrankel balances her work and play, @arvinsworld demonstrates daily work strategies and lessons while he builds, @garyvee offers commentary on business and life.
These accounts are curating real conversations with their highly engaged audiences, sharing their raw emotions and experiences in the process. They are definitely worth a daily read and they're a must follow.
Follow Entrepreneur on Instagram for engaging visual stories.