Stay Connected with a Three-in-One iOS Compatible Cable, Only $18.99
Get 45% off this handy charging cable.
Disclosure: Our goal is to feature products and services that we think you'll find interesting and useful. If you purchase them, Entrepreneur may get a small share of the revenue from the sale from our commerce partners.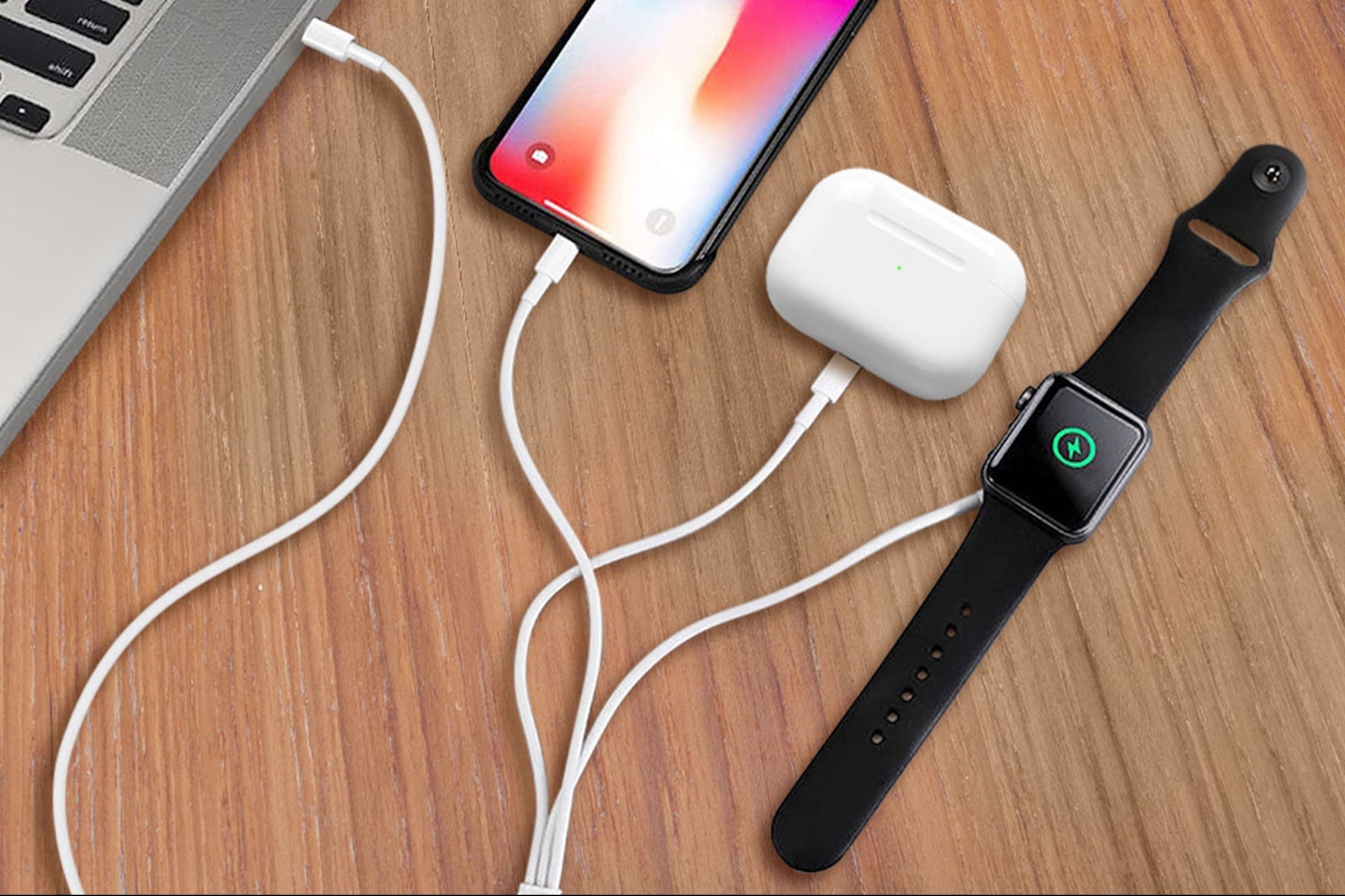 Minimizing office clutter isn't just about looking professional. Using a separate cable for each of the smart devices you rely on every day is simply impractical. Small Business Trends found that more than 70% of small-business owners feel overwhelmed, but you may be able to mitigate some of the stress if you remain in constant contact with your team.
That means keeping the batteries charged and your devices ready with a three-in-one USB-C charging cable that can connect to your iPhone, Apple Watch, and AirPods, on sale for 45% off.
Whether you're working out of your office, at home, or on the go, it's important to make sure you can still contact your team through the regular channels, and you can do that without carrying around a separate cable for each device you need to keep charged. Instead, you can consolidate and use a cable that comes with two lightning connectors and a magnetic Apple Watch charger.
This cable does not come with an AC adapter. Plug it into any USB-C compatible power source to begin charging your connected devices. The lightning connectors are compatible with iPhone, AirPods, iPad, and iPod Touch.
Traveling professionals who need a smart packing hack may especially benefit from this three-in-one cable. If your devices are running low during a long flight, you only need one power source to charge them so you're ready to get back to work when you land.
Cut the clutter and keep your batteries charged.
Get the Three-in-One USB-C Charging Cable for Apple Watch, iPhone, and AirPods on sale for $18.99 (reg. $34).
Prices subject to change.