The Secret to Organic Networking
The basic mistake people make with networking is looking for what they seek without knowing what they have to offer.
Opinions expressed by Entrepreneur contributors are their own.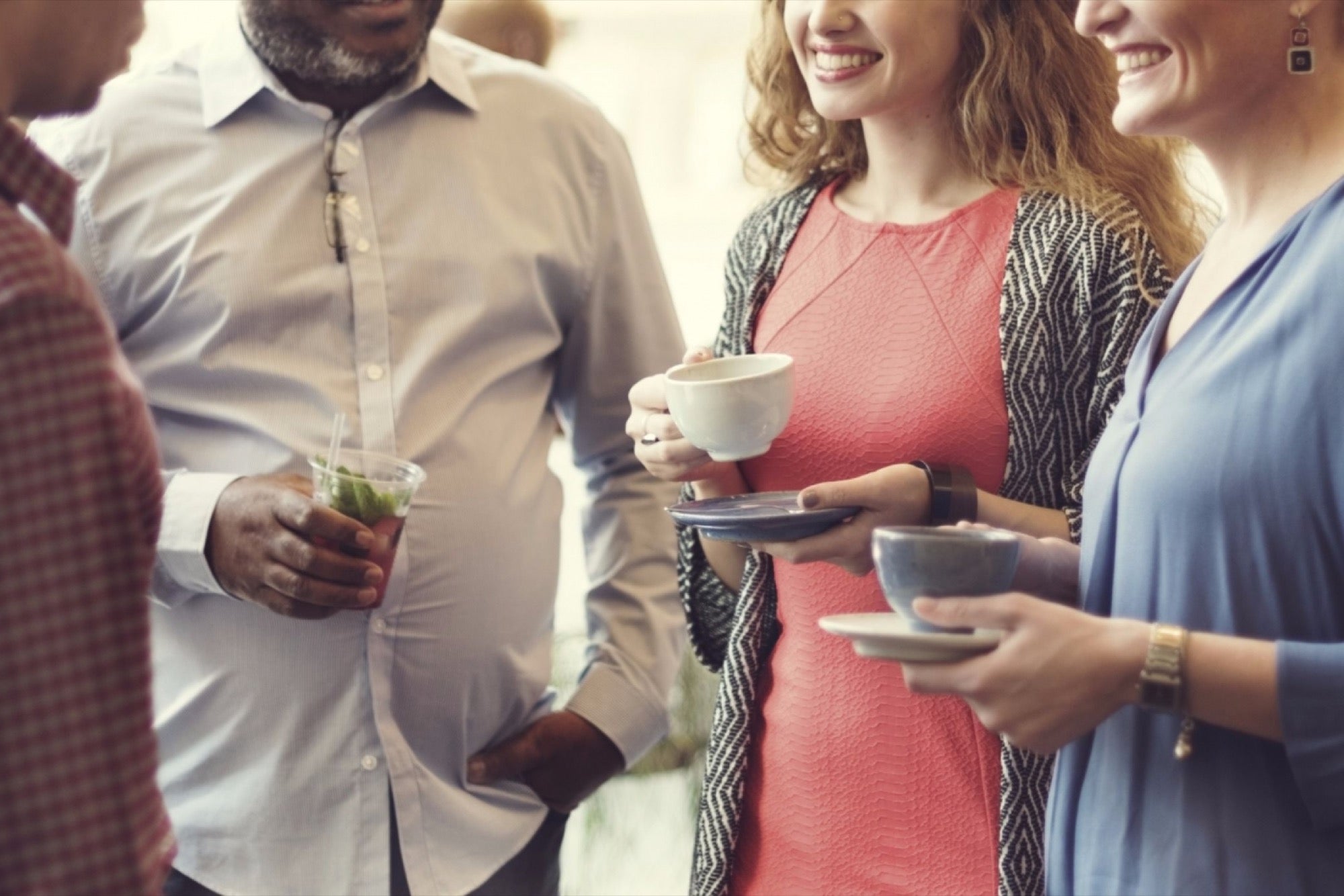 Networking to expand your network doesn't work. I've tried it. I've exchanged thousands of business cards and connected with hundreds more over LinkedIn. But nothing happened…not until I adopted an organic networking approach.
Organic networking
Connection isn't arbitrary. In business, in romance, in friendship, people connect over value; that's how networks start. And they grow in relation to the value shared.
Let's say you pan for gold and catch a couple flecks. You might connect with a local jeweler or a hobo on the street, but that's about it. When you dig deep and come up with a thousand bars, however, you'll have people come out of the woodwork to share your value and to make it grow.
That's the idea behind organic networking.
Though we don't have hoards of gold to start our networks, we all have something even more valuable: information that makes life better for others. (Unlike gold, information is inexhaustible.) We all have advice and experience that can help someone excel in their relationships, careers, hobbies or passions.
It might not be much value at first. But if you direct all of your energy into growing that value instead of looking for quick networking breaks, you'll have an unlimited supply of value with enough time and persistence. With all that personal investment, you'll be crazy about sharing your value. That's when your network starts to explode.
My organic networking breakthrough
I started my writing career because I wanted to help people avoid the heartbreak I had experienced. I didn't know much more than what I had done, and that it had caused me pain. But even that little bit was valuable enough to build a small audience. I got published.
Then I dug deeper into relationships. I wanted to share more value and to make a bigger difference to my audience, and by breaking down my experiences I discovered that I sucked because I didn't know myself. So I started meditating and journaling and reflecting on anything that could grow my self-knowledge.
I wrote about my insights and transformation every day, and I got better at writing. I got better at storytelling. I got better at giving people value that could enhance their lives.
Related: Sorry But Successful People Don't Care About Your Brilliant Idea
Then I started getting connections.
Recently, one of my entrepreneurial idols reached out and wanted to hop on the phone. Gerald saw my website and had some points to share on where I could be more effective. I was honored by the call. I listened, thanked him, and was just saying good bye…But he stopped me.
My idol asked me for advice on relationships.
This guy charges thousands and thousands of dollars for consulting and mentoring. But here we were on the phone, talking like we'd known each other forever, joking around and enjoying each other's company. Our connection was sincere because we both had value that we'd worked hard to share.
Gerald had gotten enough value from my relationship articles on a site called MindBodyGreen that he wanted to talk to me in person. Had it been someone who didn't have value to share, I would have charged him like I do my coaching clients. But this guy is known for value, so it was my pleasure to share advice with him.
Through our mutual exchange of value, Gerald and I got something even more valuable than any piece of information: we established a genuine connection. The more value we share, the more that connection will grow. I'd take half a Gerald over 10,000 LinkedIn connections.
How you can grow your network organically
Don't worry about networking until you have insane value that you're crazy about sharing. Instead, focus your energy on refining your craft, or your service, or your goods. Put that value out for the world to see; get on publications that cater to the audience you want. Then keep at it.
As your value grows you'll get published on bigger sites, which will get you more exposure, and more opportunities to connect with other people who are sharing value.
Related: The 153 Best Company Cultures in America (and What You Can Learn From Them)
Don't know what your value is?
1. Think about your biggest problem. For me, that was relying on my parents as an adult.
2. Work so hard at solving that problem that you become an expert. I studied writing and personal development until I had what I needed to make money and live on my own. Once you've become an expert,
3. Devote your life to mastery. Then you can help thousands of others achieve the same and better results. After I became independent, it felt so good that I wanted to help millions of millennials do the same. So I studied writing with greater diligence. I studied entrepreneurship. I studied the millionaires who were making a difference on a mass scale.
When I dug deep enough for a ton of value, I built a site to bring it to the world.
Within two weeks of launching millennialsuccess.io, I landed the one connection I had sought for two years. I asked the guy for mentorship before, sent him emails, pitched him. Nothing. When I let go and just focused on my value, he came to me and I didn't have to do a thing. Organic networking in action.
The alternative is to approach people from a point of neediness. You say, "Hey, I'd like to connect." But really, you just want them to advance your career. Nobody wants that kind of connection. Nobody has time for it, and it'll make you look like an amateur.
Your time is better spent refining the quality of your product or service.
Related: How to Sell to the Super Wealthy, According to Fredrik Eklund From 'Million Dollar Listing'
So dig deep. Go all in on that one passion that you want to make a difference through. Become an expert. Be consistent. Then shoot for mastery. Once you've made that thing valuable enough, people will come to you.