10 Women on the Myths of Working in STEM and Tech
Top women executives from PepsiCo, Google, Ryder, Shutterstock and more get real about being women leaders in male-dominated industries.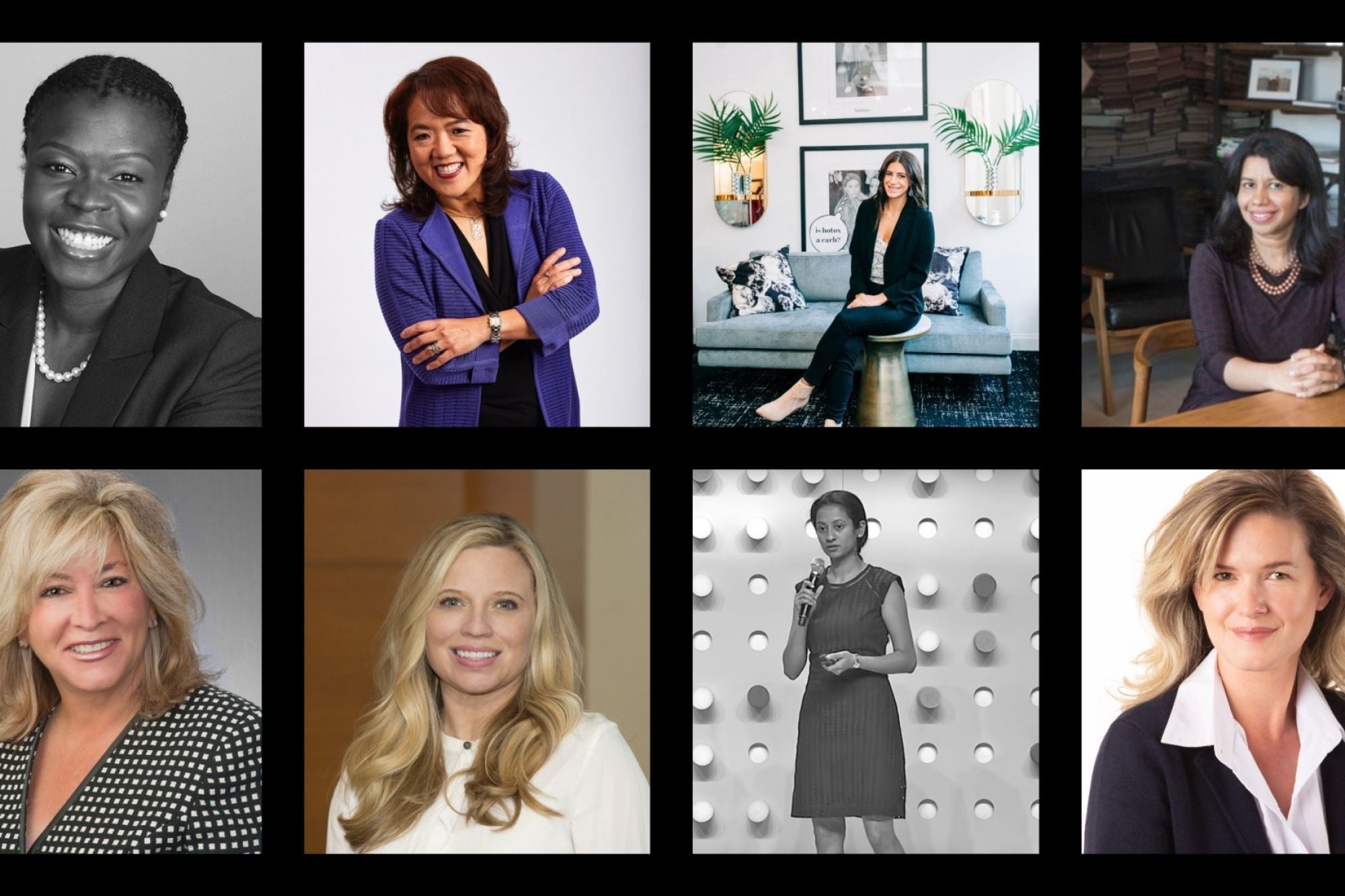 Opportunities for women in tech and STEM are opening up, but there is still a lot of room for improvement. Currently, about one in four tech jobs is held by a woman.
Authority Magazine recently started an interview series about "Inspirational Women in STEM & Tech." In the series, we interviewed successful women leaders from tech and STEM fields who shared stories from their experiences about how they overcame the obstacles that have stopped other women. The goal of the series is to encourage and inspire more women to break barriers in tech and STEM.
Among the questions we asked was, "What are the most common myths you would like to dispel about being a woman in STEM or tech?" We also asked for their perspectives on challenges these women face that their male counterparts do not.
Rashi Khurana, VP at Shutterstock
"I believe there is a myth that women are simply not interested in having a career in tech. Not enough girls are given the opportunity to be involved in STEM education programs at an early age, which is crucial to instilling excitement about science and math early on. I come from a family of three daughters, and luckily our parents created that environment for us from the start. My dad was into math and computers and my mom was a botanist, so she loved the sciences. Getting kids excited at an early age is very important, be it through our education system or any other means. Too many women drop out of these majors early on because of the lack of excitement."
Karen M. Jones, CMO at Ryder
"For me, the biggest myth has been around women mentors and tech. Even when I started my career 30 years ago at Compaq, there were women in senior positions who I looked up to and who served as mentors to me. I've always found women in Tech to be fantastic teachers and role models as I moved up the career ladder, and today I try to be a good role model in the same way. While women are limited in numbers within many companies, there are always a few daring souls who will go out of their way to provide advice, coaching and counsel if you simply ask. Additionally, I've found plenty of men throughout my career who have also been great role models, mentors and cheerleaders, contributing to my success. Find the men who are not challenged, but embrace diversity in an organization. You will instinctively know them by the people they surround themselves with."
Jordana Abraham, co-founder of Betches
"Women in STEM and tech fields — or any leadership positions, really — still face a fear of judgment for being 'overly emotional.' I've had to learn how to be more assertive and ask for what I want, without worrying what people would think, feeling like it may be too much and having to apologize for it. There's no need to apologize for standing your ground and asking for what you need!"
Kathleen Niesen, PepsiCo Sustainability Director
"It's important that I acknowledge how far this field has come in the past 40 years. I started working in the technology arena in the late 1970s and at that time the percentage of women in the engineering disciplines was is in the low single digits nationally. As an example, the percentage of women in my graduating class was only 3 percent. The percentage of women graduating and working in STEM fields now is much higher and while I wouldn't say I'm satisfied with where we are, I'm pleased with the progress that's been made.
When I look at the various STEM fields today, women are still under represented. As a STEM community, we need to work harder to expose children at a young age to math, because other STEM fields rely heavily on math as a foundation. We need to make math more approachable and friendly. And, we need to challenge children — especially girls — when they say they don't like math, or that they are "not good" at math. Girls tend to have less confidence in their math skills and higher levels of math anxiety, which is probably one of the reasons that girls steer away from STEM careers later in their schooling. If we can start reinforcing the benefits of math and giving girls the confidence they need to embrace it, we'll see even more girls choosing technical education pathways, and women in the STEM fields."
Anne Chow, CEO of AT&T Business
"I believe the biggest challenges faced by women in STEM are around unconscious bias. Many paradigms exist that feed the perception that women are not 'as technical' and are not as proficient 'technical leaders' in various fields. Looking at the industry stats, there's no question that several industries are behind…while others are leading the way. Those that are leading the way are purposefully ensuring that diversity and inclusion are an integral part of their strategies, culture, and performance initiatives. And importantly, progress and success are being measured — as articulated by the popular adage, you can only improve what you can measure."
Holly Blanchard, VP at Ingersoll Rand
"There is a misconception that you have to be good in math or science to be in a STEM role. I am a businessperson who is not particularly great at math but was still able to move into a technical field, and eventually take on a financial leadership role through a development opportunity. Again, it is about taking risk and facing your fears head on. While I think that there are still barriers — overall, women are taking on more roles in STEM and excelling.
We need to do more to mentor girls in junior high and high school. As part of our 2030 sustainability commitments, we pledged to invest $10 million to foster STEM and early education experiences while also investing in our own workforce development and retraining programs. Girls and boys are treated more equally today than they were in past generations, so that is good. But there is still opportunity to reach girls early on and educate them about the possibilities in STEM careers.
Companies that have STEM-focused fields should create opportunities for leaders of varying backgrounds to spend time in schools — especially early high school and college years when career interests are forming. Girls also need access to strong mentors all along the way, from the time they are in school through to when they get their first job. I am personally involved in a mentoring match program called Menttium and am on our early talent council."
Stacey Hawes, President at Epsilon
"Myth: The higher up you go in the organization the less actual work you have to do. Reality: It actually gets harder the higher up you go, not easier. The amount of work that I do on any given day, week or month is significant and has only grown with more responsibility. I can recall many years ago hearing from others that once you get into management or an executive role, the less 'real' work you do. That statement could not be farther from the truth. Not only do I do more work than ever, the decisions I make affect a lot more people and are significantly more meaningful."
Dr. Raolat Abdulai, Clinical Research Director at Sanofi
"One piece of great advice from a mentor: 'Lead with your intelligence.' Seems obvious, right? This was actually difficult for me. Often, I try to disarm people and emphasize my affability, humbleness and/or humor to avoid negative stereotypes often use on women. But while doing this, I'm generally steering away from showcasing my medical expertise and informatics knowledge, often to my own detriment. After receiving this advice and examining myself, I have restructured how I approach conversations with my team and peers. I now lead with my intelligence, my knowledge and my experience. While I still like to tell a few jokes, I could care less about how I am perceived. At this point, you can't expect to change the minds of everyone who comes in with a preconceived notion of who they believe you should be."
Neha Pattan, Senior Engineer at Google
"One of the conversations I feel has had a detrimental effect on the movement is around women being physiologically (or in any other way) predisposed to fail in STEM or tech. I'm not sure how anyone can even come up with this stuff. Having to justify why this is wrong and talk about how women have equal aptitude for analytical thinking and logical reasoning is exhausting. Women are here to stay and here to lead — let's accept it and move on."

Nikki Batchellor, Training Manager at Lucidworks
"[It's a myth] that it's too late to start. I am working in a field (instructional design) that I didn't even know existed when I was in college. I started my career in tech when I was 34. It's never too late to become a woman in STEM if you are willing to learn and evolve."