25 Kids That Made Millions Before Graduating High School
These kids took their passions and turned them into successful startups.
This story originally appeared on Due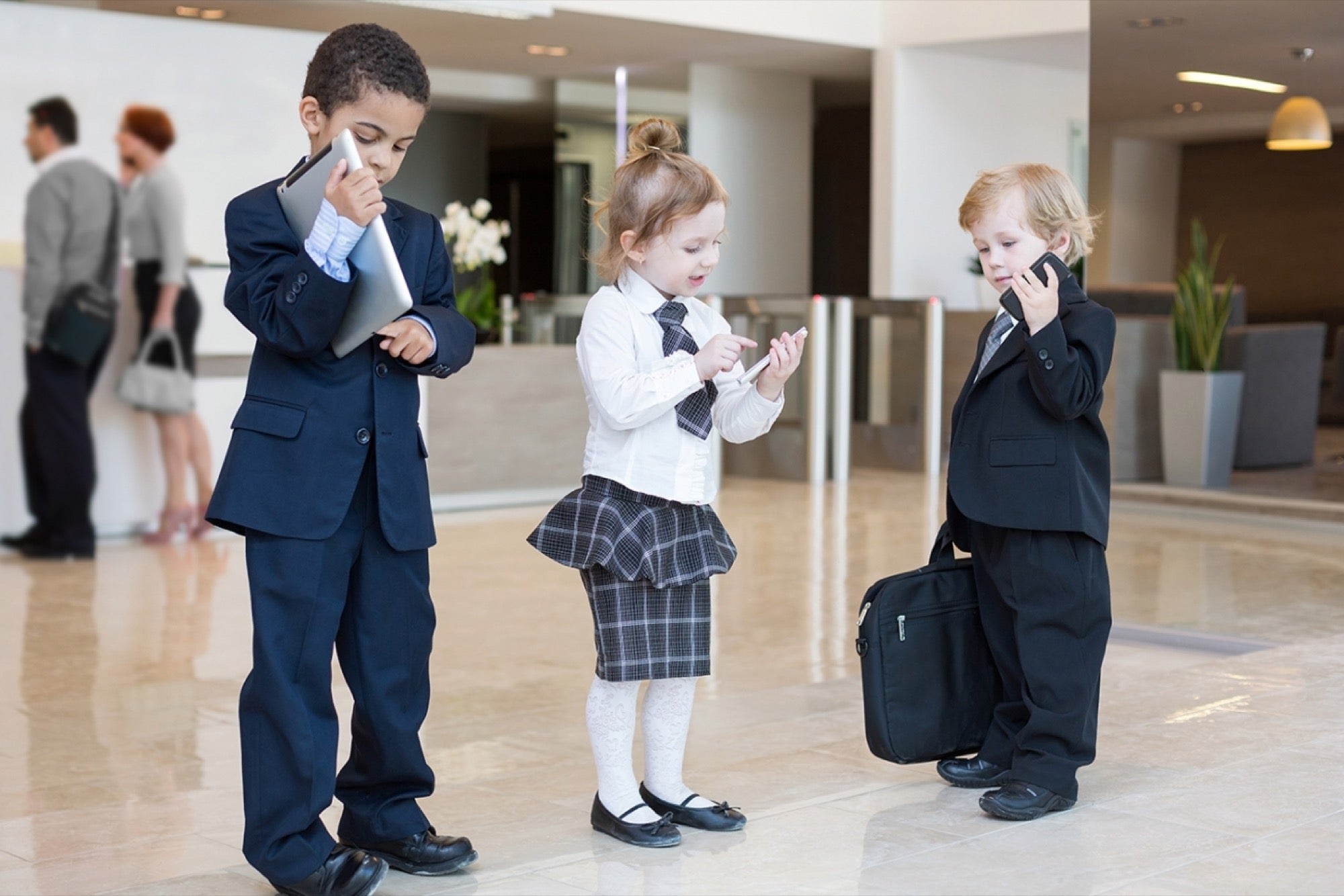 It's not out of the norm for teens to focus on school, friends, hobbies and even part-time gigs that put some spending money in their pockets. Although, there are some kids who have taken their passions and side-gigs and turned them into successful startups. Here are 25 kids who not only launched successful businesses, but made millions of dollars doing so.
1. Ashley Qualls
At the age of 14, Ashley Qualls launched a website called whateverlife.com in 2014, which was designed to provide free Myspace layouts and HTML tutorials for people in her age group. The site was so popular that Qualls received a number of offers, such as $1.5 million and the car of her choice from an anonymous buyer.
2. John Koon
Believe it or not, John Koon opened the first auto parts business in New York City at just 16-years-old. Koon made millions when the company, Extreme Performance Motorsports, became one of the main suppliers for the MTV reality show Pimp My Ride. He used his connections to start a clothing company alongside rapper Young Jeezy, which helped him earn a cool $40 million.
3. Cameron Johnson
In 1994, when he was just nine-years-old, Cameron Johnson launched a greeting card company called Cheers and Tears. By the time he reached high school, Johnson moved onto online advertising and software development, which earned him a monthly income of around $400,000.
4. Adam Hildreth
Adam Hildreth established his first company, Dubit Limited, in 1999, when he was 14. The UK-based social network became one of biggest teenage websites in the UK and now markets itself as a "Youth Marketing Agency." Hildreth is now the brains behind Crisp Thinking, a company specializing in online child protection technology for internet service providers (ISPs).
5. Evan of YouTube
With the assistance of his dad, Evan was just eight-years-old when he started his own YouTube channel, EvanTube, which reviews toys and discusses things that kids his age are into. The channel brings in about $1.3 million annually.
6. Juliette Brindak
At 10, Juliette Brindak began creating sketched characters, which then led to a complementary all-girl tween and teen social networking site by the time she was 16. It's estimated that her Miss O & Friends company is now worth $15 million, which is primarily through ads.
7. Tyler Dikman
Tyler Dikman started his own businesses when he just five. This has included selling lemonade, mowing lawns, babysitting and performing magic shows. By the time he was 15, he launched Cooltronics, a business that repairs computers. In just two years, which was in 2001, it was worth a million dollars.
8. Christian Owens
After teaching himself how to code in middle school, Christian Owens started his first business at the the age of 14. With Mac Bundle Box, he was able to offer simple and discounted Mac applications after he negotiated with developers and manufacturers. He also founded Branchr Advertising.
9. Adam Horwitz
When he was just 15-years-old, Adam Horwitz made it his goal to become a millionaire by his 21st birthday. After launching several start-up websites, Horwitz found success with Mobile Monopoly, an app that teaches users how to turn a profit with mobile market leads. He also started the text advertising service YepText.
10. David and Catherine Cook
David and Catherine Cook are the sibling masterminds behind myYearbook, a popular social media site based on where you go to school. In 2011, myYearbook merged with Quepasa Corporation and has been renamed MeetMe, Inc. It focuses on helping users discover new people to chat with on mobile devices.
11. Nick D'Aloisio
After learning how to code when he was 12, Nick D'Aloisio designed the app, Summly, when he was 17-years-old. Summly is an automatic summarization algorithm, which he sold to Yahoo for a $30 million.
12. Farrhad Acidwalla
While attending school in Mumbai, 16-year-old Farrhad Acidwalla launched the marketing agency, Rockstah Media, with $10 from his parents. Acidwalla is now a multimillionaire, investor and TedX speaker.
13. Maddie Bradshaw
When she was 10, Maddie Bradshaw wanted to decorate her locker. Since there was nothing on the market that interested her, she started to decorate bottle caps. Maddie became the founder and president of M3 Girl Designs, premiered on Shark Tank and wrote her own book, Maddie Bradshaw's You Can Start a Business, Too! Even though M3 became a multimillionaire dollar business, it appears that it was too much for the Bradshaw family and they have since closed up shop.
14. Sean Belnick
In 2001, Sean Belnick founded BizChair.com, one of the first online office furniture retailers. By 2005, the company was reporting $13.6 million in sales and today is still turning a profit.
15. Ryan Kelly
Ryan Kelly is another kid who appeared on Shark Tank to secure funding for his dog treat bakery, Ryan's Barkery. At just 11-years-old, he was able to strike a deal with Barbara Corcoran. The company is still operational, but has been renamed Ry's Ruffery.
16. Isabella Barrett
After making a name for herself on the show Toddlers and Tiaras, Isabella Barrett launched her own jewelry and clothing lines -- Glitzy Girl and Bound by the Crown Couture. Yep. She's a nine-year-old self-made millionaire.
17. Kiowa Kavovit
At just six-years-old, Kiowa Kavovit had the guts to appear on Shark Tank and pitch Boo Boo Goo, which paints band aids onto cuts. She was able to get a $100,000 investment, and word is that the company is in negotiations with a major band aid company.
18. Fraser Doherty
At 14, Fraser Doherty began making jams using his grandmother's recipes in Edinburgh, Scotland. By 16, he left school to work on his business full-time, which is called SuperJam. He has since founded Envelope Coffee and Beer52.
19. Mikaila Ulmer
This 11-year-old took her great grandmother's 1940's lemonade recipe, conquered Shark Tank and now sells her "Me & The Bees" lemonade at 55 Whole Food stores in Texas, Oklahoma, Arkansas, Louisiana and Florida. She donates a portion of her sales to local and international organizations that are committed to saving honeybees.
20. Robert Nay
Through his app Bubble Ball, Robert Nay became an overnight sensation when he was just 14. In fact, the game raked in $2 million in a mere 2 weeks. Today, Nay still develops games under his company Nay Games.
21. Madison Robinson
At the age of 15, Madison Robinson created Fish Flops. Initially, the business only sold flip-flops with teen-centric designs, however, she started to include other apparel and even created a complementary app.
22. Jack Bonneau
Like many other kids, Jack Bonneau started selling lemonade when he was eight. This Colorado native, however, took it to the next level by starting a business appropriately called Jack's Marketplaces & Stands. The company supports other children entrepreneurs looking to start their own stands by helping them obtain the proper insurance, permits and supplies.
23. Farrah Gray
Farrah Gray launched his first business, Farr-Out Food, when he was 13. By the time he turned 14, the company was worth $1.5 million. Today, Farrah is also an investor, author, columnist and motivational speaker.
24. Cory Nieves
Cory Nieves started Mr. Cory's Cookies in 2009 as a stand that sold hot cocoa, cookies and lemonade. Unfortunately, it was shut down by the health department. So, what did this kid do? He legally incorporated the business, came-up with his own recipes and now is a stylish 10-year-old CEO.
25. Gabrielle Jordan
After launching Jewelz of Jordan at the age of nine, Gabrielle Jordan created the Excel Youth Mentoring Institute, where he began mentoring other kids wanted to start their own businesses.