5 Unorthodox Networking Tips
Although these may not be the most traditional approaches to networking, they are essential for maximizing your networking efforts.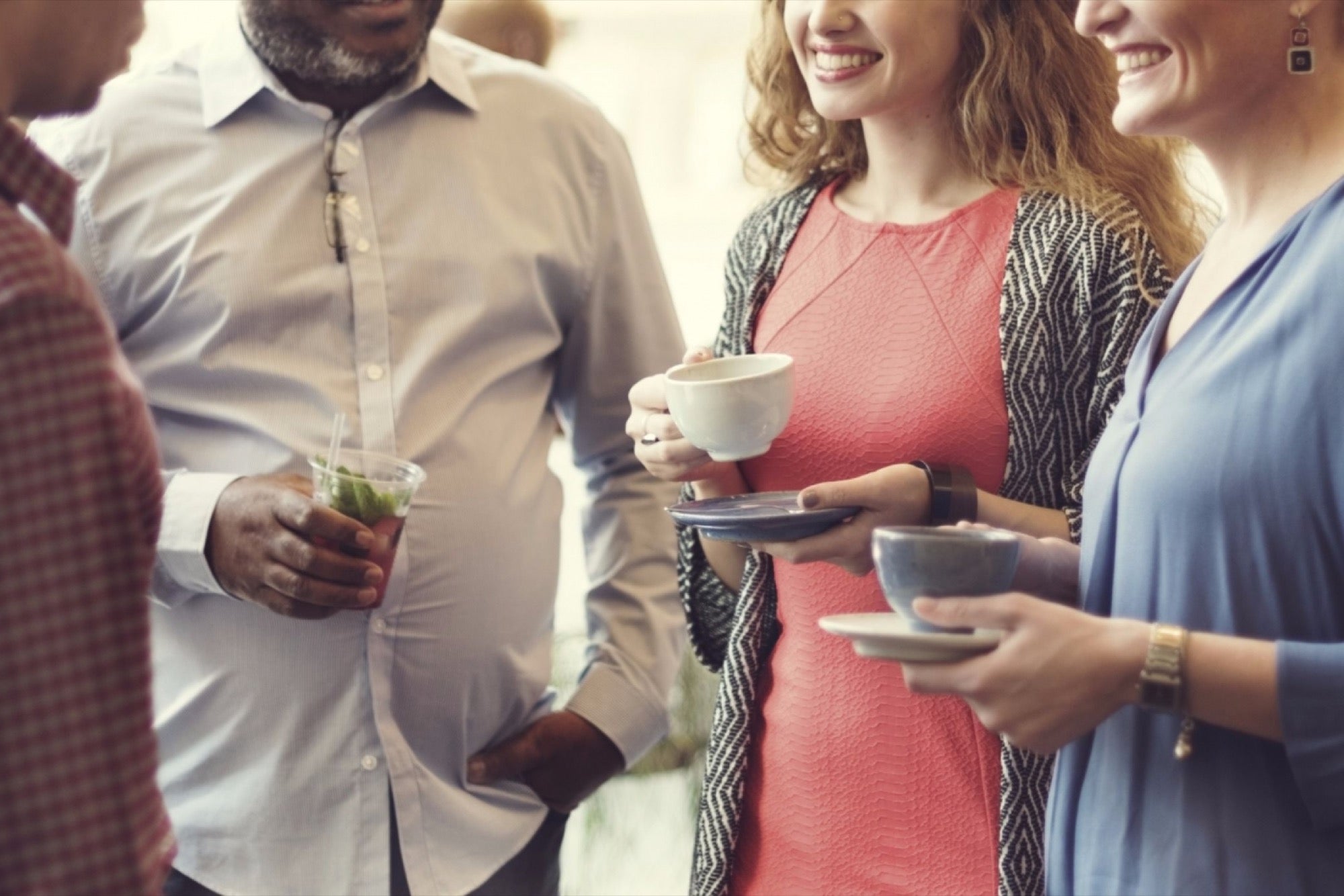 This story originally appeared on Ellevate
Ditch the elevator pitch, business card swap and other well-worn strategies if you want to be more successful at networking. Probably not what you expected to read, right?
I read a great post from Undercover Recruiter, "8 Ways to Make a Great Impression at a Networking Event," which provides very useful suggestions to help you achieve success at networking events. Read this article for a good "must have" summary of the best traditionally accepted networking best practices. But in today's extremely competitive environment, these tips alone may not be enough.
Related: How to Display Your Soft Skills as Coveted Leadership
Every good networking article will tell you to have business cards, be a good listener, dress for success etc., but now you need to raise the bar in order to truly maximize your networking efforts. I have been to a ton of networking events and discovered there are ways that can help you make an unforgettable lasting impression. These suggestions may seem contrary to what you may have learned in the past, but I promise you, if you incorporate these strategies into your networking efforts, you will increase your chances of standing out from others and being remembered.
1. Bring business cards, but don't hand them out
Business cards are a great and easy way to exchange information, but only when the time is right. You need to have a meaningful conversation first. How many times do you come back from a networking event with a handful of cards and you can't put a face to the name on the card? This is because you may not have taken the time to get to know that person. And it is probably likely that most of the people that have your card, don't remember your face either. Not only did you waste your time having meaningless conversations, but chances are your card will end up in the garbage. Take the time to talk to the people you are networking with. Ask thoughtful questions and if the conversation is meaningful enough and you have established some follow-up actions, then trade cards.
2. Forget about your elevator pitch
Most people have carefully prepared elevator pitch so they know what to day whenever you meet someone, but guess what? Over time it starts to sound canned and insincere. So don't do it. I believe you should get to know the person you are talking to and understand more about their background and needs. Then when you share what you do, you can provide details that are relevant to that person. People don't necessarily want to hear all about you, what they do want to hear about is what you can do for them or maybe someone they know. I prefer to think of this as your elevator "promise". It is much more personal and gets to the heart of how you will add value.
Related: 8 Game-Changing Strategies to Become More Influential at Work
3. Don't show too much interest in other people
Have you ever noticed someone skimming the room while having a conversation with you? Maybe checking out who else is in the room or where their next "stop" is going to be? It is really disconcerting and frankly rude. Instead focus on the person you are talking to. Keep you eyes on them, listen to what they are saying, ask good questions and understand what their networking goals are. Then find ways you can help and do it. Refrain from looking around and looking uninterested.
4. It's okay to leave your friends behind
It's always nice to come to a networking event armed with co-workers and friends. You will have someone to talk to and it reduces any feelings of discomfort; however, you are limiting yourself to possibilities. Why spend valuable networking time talking to people you already know? Instead, take the time to branch out. Start by making eye contact with others in the room and inviting someone to join your group. After you have had the chance to talk a little, take the plunge and leave the group and find someone else to talk to. You are at a networking event so others will also be looking for people to talk to. Your fellow networkers will appreciate that you are taking the initiative to reach out, so think of it as your way of helping others.
5. Go to the bar
Traditionally, a good networking tip would be to avoid excessive drinking, dancing on tables and other antics which would certainly make you more memorable; however not an approach I would advocate. Yet the bar is still a great place to find a person to start a conversation with. As you are waiting for your drink, introduce yourself to the person next to you. Besides the "bar approach" there are other ways to easily initiate a conversation that will work even if you are on the shy side. Try talking to the event organizer. He or she will want to ensure you are making the most of your experience, so this is a good person to start with. Then after having a conversation, ask for an introduction to someone. Be proactive and if there is someone specific you want to meet, then the organizer may be able to locate that person and help you make that connection.
Related: 7 Myths About Career Transitions That Are Keeping You Stuck
Although these may not be the most traditional approaches to networking, they are essential for maximizing your networking efforts.
(By Sheryl Johnson)