How to Get the Media Hooked On Your Company
With everyone's products vying for media attention, here's how to get them interested in your company.
This story originally appeared on PR Newswire's Small Business PR Toolkit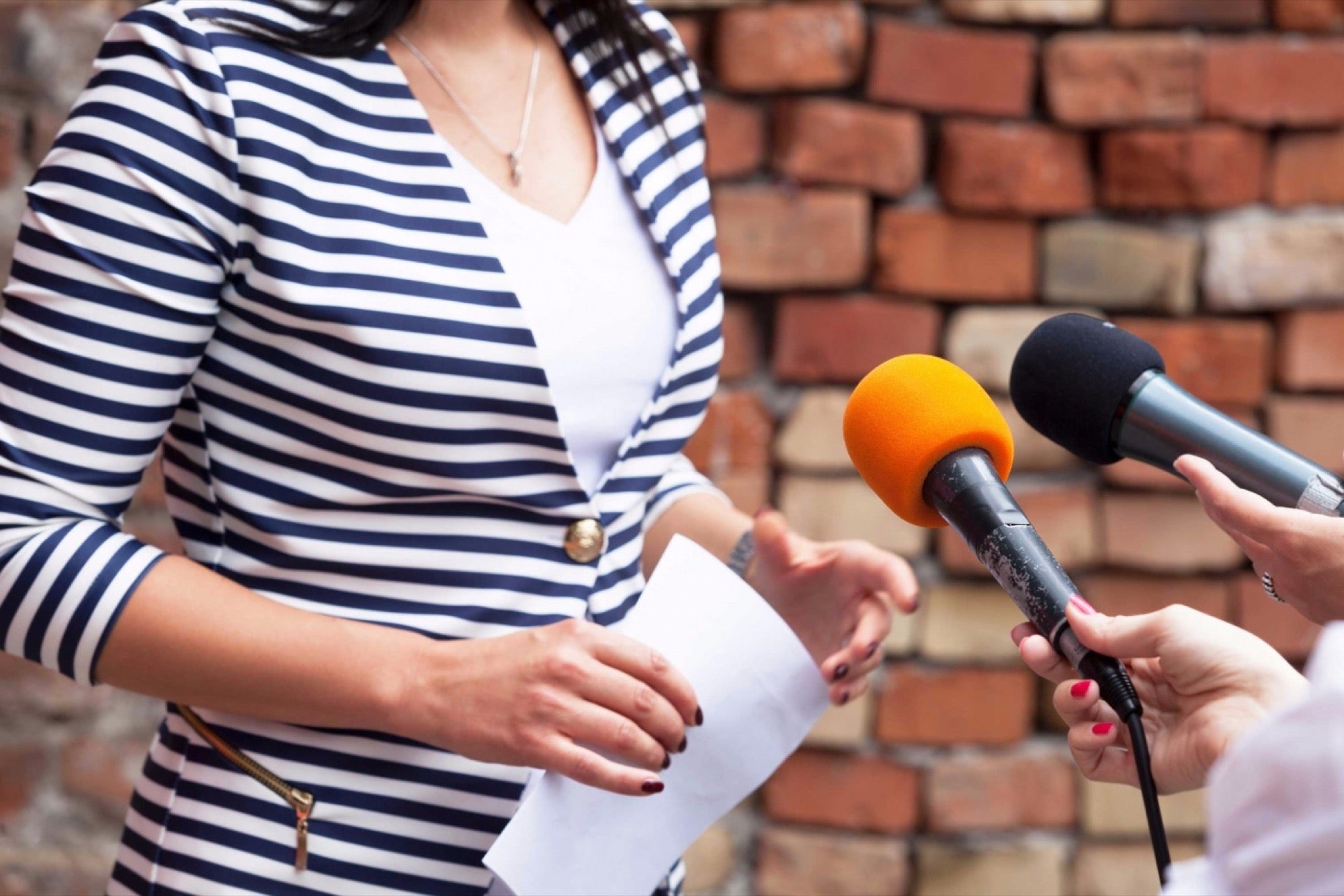 We all know that having a solid marketing plan is critical to successfully launching whatever you're promoting – whether a book, product, or your own personal brand. And, in my experience, the best marketing plans take a blended approach with multiple components. In many cases, although not all, the media is a part of a strong campaign. But with everyone's products vying for media attention, how do you go about getting their interest to secure coverage for your product?
Know your media.
First you need to know the right media for your topic; this includes knowing which outlets align best with your background and expertise. Everyone wants their products mentioned on the big morning shows, talk shows, etc. But, in this hot, political season, if you have no platform, no blog, and no prior media, it is really, really hard to gain traction.
What's your expertise, really?
Before reaching out to the media, it's best to know your limitations. And I don't mean this in a negative way. Instead, you should know what your expertise is, as well as what it isn't.
Your hook.
Your hook is something you can anchor your story to that will get them really interested. Think: HUH – hip, unique, helpful. Maybe it's current, in terms of either pop culture or news. Or maybe it's timely in that it's an upcoming holiday – even a less than major one like National Peanut Butter and Jelly Day, or National Margarita Day. You could even tie into an upcoming movie release, or some celebrity news. Years ago, I hooked a fiction book to a Presidential race and turned it into an Amazon bestseller (read how here).
Bottom line: tie whatever you're promoting into a bigger topic somehow, even if it's less than serious – like tying a funny, anecdotal story about your product to the election fatigue many Americans are already experiencing.
Your pitch
Pitches are extremely important.. Keep your pitch short – one paragraph max. Next, carefully craft your subject line. Think short, punchy, and interesting. Some ideas I've used successfully have been:

Calendar Hook: Valentine's Day
Subject Line: Did you know you could meet Mr. Right in a soup kitchen?
Calendar Hook: Christmas:
Subject Line: Give your kids the gift of laughter this holiday season!
Calendar hook: Fire Prevention Week
Subject Line: How to Get Organized Without Resorting to Arson
Subject Line: When airplanes and relatives don't leave on time
Start local.
Local media is a great place to start and they are often love stories with a local tie in. Also, many bigger shows have "scouts" who look for things that are buzzing in regional areas, which may be a foot in the door for national outlets. Also, if you're a newbie to media and have no media resume, start local, get your feet wet, and build from there.
Social media.
Following media on social media networks is always a great idea. likes to know you're paying attention and a personalized pitch that shows you've done your homework is a great way to do that.
Twitter lists
I also start Twitter lists for various media I'm trying to get in front of. I like to see their tweets, share them, and respond. You can do Twitter Lists very simply on the Twitter page itself. It's a good way to track media and experts in your market.
Your website/about page/media room
If you're going to pitch anyone, make sure that your website is ready to go. You need a solid About Page that highlights your areas of expertise, what you've done, associations you belong to, awards you've won, etc. Your media room is also important. Be sure to list ALL media you've done, even if they're no longer on the air.
Be a connector
You're not always going to be able to comment on every story that the media comes to you with. It's ok to say you don't know, especially when you can help them find someone who does. The more you can connect the media to the right people (even if that's not you) the more you'll become a go-to source for all of their relevant stories.
Blogging
If you are promoting your product, you need a blog. Especially when it comes to media, your blog will show your generosity of information, as well as the depth of your knowledge as it relates to your topic.
A thank you
Whether you received the best media coverage on the planet, or none at all – always send a hand-written thank you note. "Thank you for considering me!" Is a great one if you got rejected – yes, I said rejected. Remember it's not personal. Media people are tasked with the sometimes impossible job of finding the exact right expert for their topic. That may or may not always be you. Thank them anyway.
Understand the building blocks
Marketing takes time. Even if you have the hottest topic out there, if you have no platform or history with it or the media, you may get ignored. Your building blocks consist of your website, your social media, your blog and any pitching you've done for yourself. When done right – that is by methodically building an on- and off-line presence – it's almost magical to watch. Those with great success know they need to start off small(ish) and build from there, that one media hit leads to another, that every hit, regardless of how small or large, builds the momentum.
If you start off with a solid foundation, you could market your product for years – or as long as its relevant. The runway to success is not short but long – think of a plane taking off from an airport. Most don't start their engines and poof, they're in the air. They start their engines, warm up, approach their target and then charge down the runway until they take off.
You can take off, too – because no matter how much we see in social media, our traditional media is still in need of good stories, great experts, and unique insight.