The Awesome Ways People and Companies Are Taking Part in International Women's Day
March 8 marks a day of celebrations and protests.
Opinions expressed by Entrepreneur contributors are their own.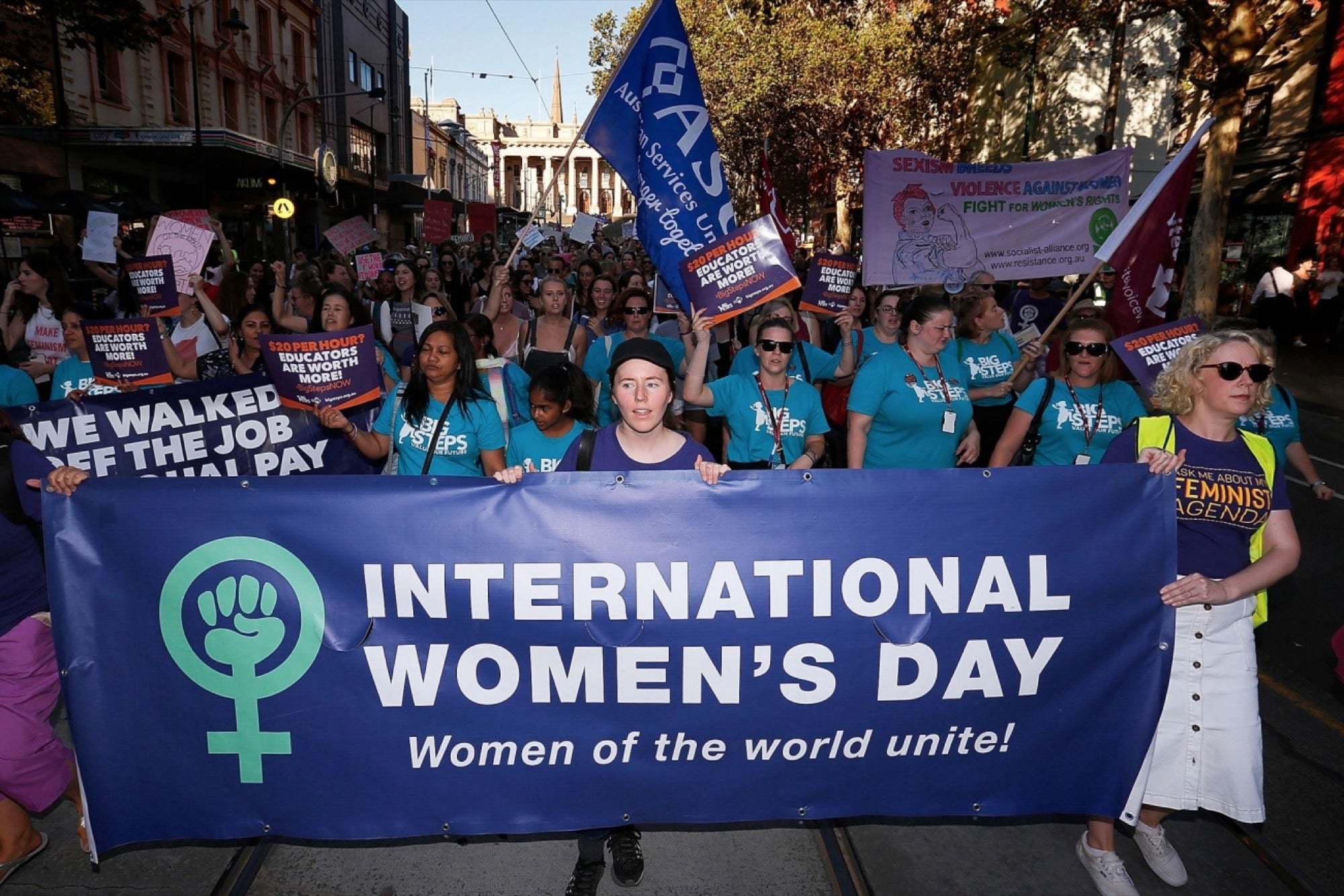 March 8 marks International Women's Day (IWD), a day that celebrates social, economic, cultural and political achievements of women. This year, women across the country will also hold the first-ever national strike called "A Day Without a Woman."
A Day Without a Woman is a one-day demonstration that asks women to abstain from going to work or shop to show the economic value that women provide to the world -- regardless of receiving low wages and other inequalities in the workplace. In fact, if all women were to take off March 8, the Center for American Progress projects it would cost the U.S. nearly $21 billion in gross domestic product.
Related: 21 Silicon Valley Women Who Are More Qualified to Be on Your Board Than Mark Cuban
The day holds much historical significance as well. March 8 is the chosen date for IWD because it marks the women's march in Petrograd, Russia, that sparked the 1917 Russian Revolution.
People and companies around the world are fighting for gender equality and showing their support for women today through protests, events and other creative variations. Check out these examples.
"The Fearless Girl" statue was installed in front of Wall Street's Charging Bull.
To promote awareness on International Women's Day, a bronze statue of a young girl in a defiant pose called "The Fearless Girl" was placed in front of Wall Street's iconic Charging Bull.
In partnership with State Street Global Advisors, artist Kristen Visbal created the new sculpture to symbolize women in leadership and address the gender gap issue in the industry.
"Today, we are calling on companies to take concrete steps to increase gender diversity on their boards and have issued clear guidance to help them begin to take action," said State Street Global Advisors President and CEO Ron O'Hanley.
The Statue of Liberty went dark due to a suspicious power outage.
New York's Statue of Liberty went dark on March 7 -- the night before International Women's Day -- due to an "unplanned outage." Throughout the suspicious outage, the statue's crown and torch were unaffected and remained lit.
Speculation grew over whether the outage was in honor of today's Day Without a Woman protest, but National Parks spokesperson Jerry Willis said it was likely due to an ongoing project to install a new emergency backup generator.
Thank you Lady Liberty for standing with the resistance and going dark for #DayWithoutAWoman ?

?: @randybals #StatueOfLiberty pic.twitter.com/D0JG9MmSRj

— Women's March (@womensmarch) March 8, 2017
March 8's Google Doodle celebrates 13 remarkable women.
To celebrate International Women's Day, Google crafted 13 doodles of women from around the world. From Frida Kahlo to journalist and activist Ida Wells, not all of the featured women are household names, but each were successful and impactful in their respected fields.
Google also put together a Doodle slideshow to further their message of women in history and gender equality.
Related: 10 Inspirational Quotes From Women Business Leaders
Companies such as Google and Uber allowed employees to leave work and participate in the strike.
Major tech leaders such as Uber, Lyft, Google and Facebook showed their support for International Women's Day by allowing employees to leave work to participate in protests.
"If people want to support the strike, we support them," a Facebook spokesperson told Recode. "We support our employees' rights and freedoms to express their beliefs."
Facebook is also holding a 24-hour livestream called #SheMeansBusiness, highlighting female entrepreneurs around the world.
Amazon Alexa went down.
Even Amazon's AI device Alexa may be protesting on March 8. Many Amazon Alexa owners were shocked when their smart devices stopped working and people speculated that the outage might be due to the Day Without a Woman strike.
Um is Alexa striking for A Day Without a Woman? pic.twitter.com/93aMFiTWzT

— Ashley Mayer ? (@ashleymayer) March 8, 2017
New York City restaurants show their support.
Along with many big Silicon Valley tech companies, a number of NYC-based restaurants also showed their support for International Women's Day, using it to fundraise, close for the day or offer female employees the day off, Grub Street reports.
The Wren's owner Mark Gibson shared that he's offering women staffers paid leave and having male employees cover their shifts.
Related: From the Women's March to the Women's Strike: Entrepreneurs and Business Owners Must Take a Stance
Anita Lo, the chef and owner of Annisa, said, "It would be silly to strike when I'm a woman who owns a small business, especially one named Annisa [which means "women" in Arabic]. … We are donating the proceeds from sales of the Annisa cocktail and a special appetizer created by Mary Attea, my chef de cuisine, to Off the Sidelines, Kirsten Gillibrand's organization to help women run for office."
Other restaurants participating in the March 8 protest include Hell's Kitchen wine and cheese bar Casellula, restaurateur Alex Raij's Txikito, El Quinto Pino, La Vara and Tekoá.
New York's Nourish Kitchen & Table is selling a "Watergate Cake with Impeachment Frosting" and donating proceeds to the Women's Center for Education and Career Advancement. Other NYC-based dessert companies such as Blue Marble Ice Cream, One Girl Cookies, La Newyorkina, Ample Hills Creamery, Megpies and the Good Batch have also come together to donate proceeds to nonprofit Girls Rising.