When It Comes To Marketing, Make It Personal
Michael Del Gigante, CEO of MDG Advertising, explains why personalization is so challenging, and how brands can succeed with their efforts.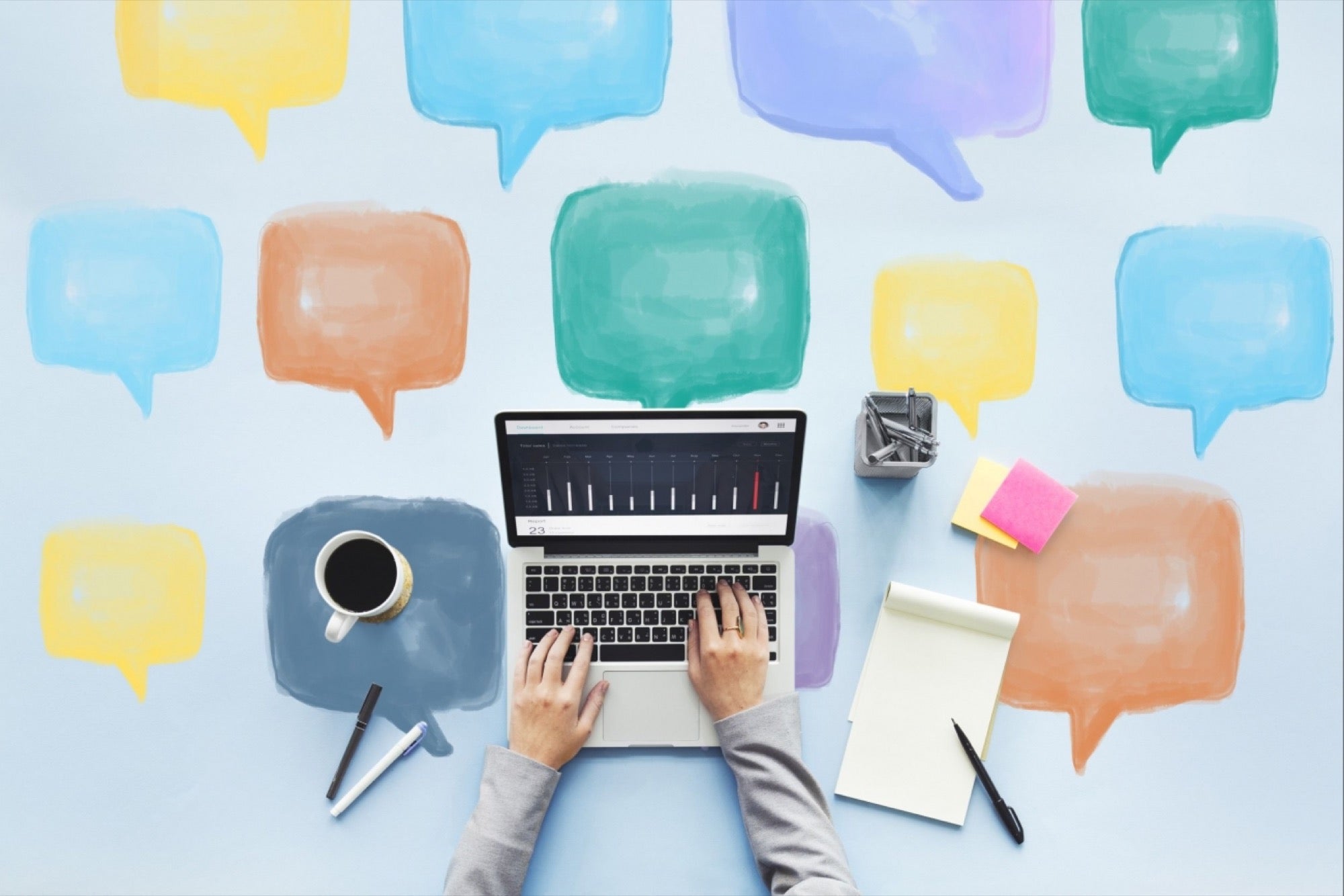 Opinions expressed by Entrepreneur contributors are their own.
You're reading Entrepreneur Middle East, an international franchise of Entrepreneur Media.
As digital tools and platforms become more and more sophisticated, the benefits of personalization are becoming increasingly clear to companies.
Individualized experiences give marketers the chance to significantly improve the effectiveness of their spends by providing consumers with the exact experiences they want. Personalization brings brands ever closer to the ideal goal of delivering the right messages to the right person at the right time.
Yet, despite this promise, many firms are still unable to properly execute on the tactic. In fact, one recent survey of marketers found that 60% say their organizations struggle with personalizing content.
Why is this so? Recently I spoke with Michael Del Gigante, CEO of MDG Advertising, to find out why personalization is so challenging, and to learn how brands can succeed with their efforts.
I'd like to start by talking to you about your company. Can you tell me a bit about MDG Advertising and how it's engaged with personalization?
"I started MDG Advertising in 1999 as a traditional advertising agency/branding firm, but it's evolved into an integrated marketing firm based on our innovative 360-degree philosophy. MDG's approach incorporates the expertise of in-house, industry-leading specialists to provide a full spectrum of traditional and digital marketing services while remaining brand-focused.
We work across a number of areas that involve personalization, including everything from social media advertising to search engine marketing to website development. That's one of the truly amazing things about targeting; it's quickly becoming essential to every digital and even non-digital marketing practice."
Related: Advertising In The Digital Era: Baroque Co-Founder And CEO Ali Mansoor
Why do you think so many companies struggle with personalization?
"I think the root of the problem is that many firms do "dumb" personalization, rather than "smart" personalization.
What I mean by that is that a lot of the time a marketer will think that simply including a consumer's name in an email is good personalization. It's not, though. That sort of personalization is "dumb" because it's based on relatively static information -name, gender, etcetera- and it doesn't really serve much of a purpose.
Given that, it's not surprising that one analysis of millions of email subject lines found that including a name only had a very slight impact on engagement.
On the other hand, "smart" personalization—personalization that delivers messaging and experiences based on an individual's ongoing behavior—can be tremendously effective. Triggered emails, those that are sparked by one person's specific actions, can get 3X open rates and 2X click rates compared with standard emails. It's that sort of personalization where brands see a big payoff."
Interesting! How can marketers do "smart" personalization? Where do they start?
"The foundation is really all about good data and good technology.
A survey of marketers found that of those not currently personalizing content, 59% say they have inadequate technology and 53% say they lack the right data.
The thing is, data and technology aren't just linked to personalization, they're fundamentally intertwined. The only way to do personalization right is to invest in both.
Now, that investment is partially monetary- you've got to spend on proven, powerful platforms capable of collecting and analyzing vast quantities of information.
But -and this is something that's often overlooked- the investment is also about time and staff. To truly make targeting work for your business, it's essential to set up your organization correctly. You've got to have the structure, staff, and partners in place to collect data at every possible touch point and to take the right actions on that information."
That makes sense. So what's the next step? What should marketers do once they have the right technology and structures in place?
"Perhaps the best way to answer that question is to think about what people really want from personalization. How can companies use it to make day-to-day life easier?
Let's take the retail sector. Consumers say the personalized experiences they want are things like discount offers for products they've looked at, alerts when products they like are on sale, and reminders on account balances.
If you want to deliver all of these experiences across multiple channels, you need to have a rich understanding of each person's likes, past behaviors, and future needs.
So, to truly harness the power of targeting, it's helpful to think of personalization as a large set of ever-changing consumer profiles. Each individual who interacts with your brand should have a constantly updated record that includes all relevant data.
This "single view of the customer"—basically, the full integration of all information in one place—is incredibly powerful. Now, getting there isn't easy. That's why just 6% of companies say they currently have a seamless, complete single view of the customer.
However, once this approach is in place, it's the key to unlocking the power of personalization because it enables you to provide the kinds of tailored messaging that people truly want."
Related: Facebook Creative Shop's Rob Newlan Makes The Case For Tailored, Targeted Marketing
What else should marketers be thinking about when it comes to personalization?
"It's important for brands to remember that these digital experiences are new to consumers, and that people are still trying to understand the effects of these technologies.
Don't forget that it can still be jarring to see a highly targeted social ad based on past actions, or to receive an email triggered by web behavior. That's why you have to be transparent and accessible when it comes to your personalization efforts.
People, rightfully so, want to feel like they're in control of their own information. One poll found that 88% of consumers prefer to determine how their personal data can be used.
So, make it easy for consumers to find out how you collect data and what you do with it. Also, ensure that people can quickly contact you with any concerns and that they're empowered to make changes to their own profiles.
And don't forget about security. Personal data is incredibly useful for brands, but it's also very valuable to other, less-savory groups.
Basically, it comes down to trust. If you build trust with your audiences by protecting their data and using it wisely, they'll reward you. That's the foundation of long-term personalization success."
Any parting words?
"I know personalization may sound daunting, but it's absolutely worth it. A lot of what I just talked about involves some hard behind-the-scenes work. To go beyond surface-level personalization, it's necessary to take a step back and re-evaluate. Take a long look at how you're collecting information, whether you've developed a full single view of the customer, which systems/technologies need upgrades, and how transparent you are with your data policies.
Building the right structure to deliver smart personalization -rich, dynamic, hyper-specific personalization- isn't easy, but the payoff is incredible. Targeted experiences are better for everyone: for consumers, they reduce the number of unwanted messages and make life easier; for brands, they boost revenue and increase the effectiveness of marketing spend. It's truly a win-win for everyone."
Related: Five Tips For Building Your Brand From The Ground Up