Microsoft Layoffs Signal Layoffs for Other Tech Companies?
As Microsoft announces that it will lay off 10,000 of its global workforce, which companies could be next to do so as we enter into a recession?
This story originally appeared on MarketBeat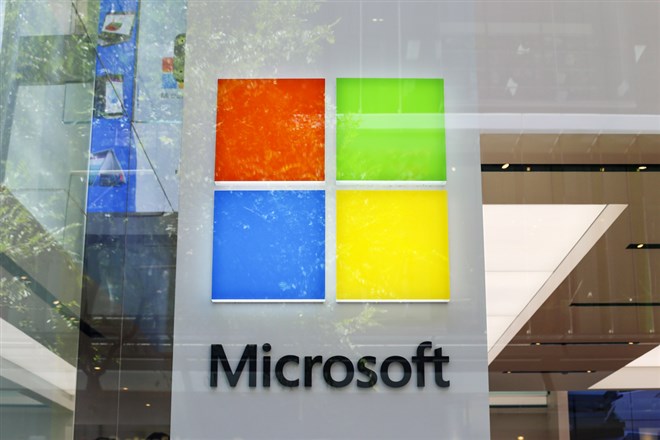 The coronavirus pandemic has caused a global economic recession, and tech companies have been hit especially hard. As the economy continues to suffer, tech companies must make tough decisions to survive. This includes layoffs, which are becoming increasingly common in the tech industry.
COVID-19 stimulus money may have stopped the economy and the stock market from falling thru the floor, but now we're seeing a Fed-engineered slow decline. Many tech companies' valuations were pushed way outside what's reasonable and are now coming back down to earth again.
Microsoft (NASDAQ: MSFT) is the latest tech giant to announce a major round of layoffs. Over 10,000 employees will lose their jobs per a securities filing posted to the market this week. That number is around 5% of Microsoft's workforce and is expected to cost the company an additional $1.2 billion to let them go. 
The layoffs result from various factors, but the biggest contributor is the economic downturn. With fewer customers able to purchase products and services, tech companies must reduce their overhead costs to stay in business. This includes reducing their workforce, often the only way to remain competitive in a shrinking market.
As the recession is expected to worsen, two tech companies could be next to axe their workforces due to their poor recent performances and bleak outlooks for the rest of the year.
Roblox
Roblox Corporation (NYSE: RBLX) is an American video game company. It develops and publishes online social games for various platforms such as Android, iOS, macOS, Xbox One, and Windows. It is best known for its flagship title, Roblox, a massively multiplayer online game (MMO) created and published by the company.
Last quarter in September, the company reported it had made a $297.8 million loss while also burning through $53.97 million cash.
Roblox's reliance on user-generated content could be a challenge during a recession. While popular, user-generated content can be difficult to monetize, and if there is a decrease in the number of users creating content, this could impact the company's bottom line. Additionally, while Roblox has some paid content, it is not as established as some of its competitors and may have difficulty competing with them for users.
Roblox also has a relatively small user base compared to some of its competitors, which could make it more difficult to retain users during a downturn. User retention is important for any company, and if Roblox cannot retain its current user base, it could negatively impact the company's growth and profitability.
Wall Street is also pessimistic about Roblox's ability to generate earnings, as its earnings per share (EPS) is expected to decline further from a negative $1.58 to a negative $1.90, and may mean that Roblox needs to make some cost-saving measures in order to stay in business.
Riot Blockchain
Riot Blockchain (NASDAQ: RIOT) is the second company that could consider laying off staff. Riot Blockchain is an American biotechnology company that focuses on developing and implementing blockchain technology for the healthcare industry. 
Last September, Riot reported that its earnings shrank 138.34% year over year for a $36.57 million loss. Also, its revenue figures took a hit, contracting 28.57% to $46.29 million.
In a recession, investors tend to become more risk-averse and look for more conservative and reliable investments. Blockchain technology is still relatively unproven and could be considered a high-risk investment. This means that investors could be unwilling to invest in Riot Blockchain when the economy is in a downturn.
Furthermore, blockchain technology is dependent on cryptocurrency prices. Cryptocurrencies have been extremely volatile over the past year, and a recession could cause prices to plummet even further. This would hurt Riot Blockchain, as most of its investments are tied to the price of cryptocurrencies. As speculative investments, these are usually sold off first when the economy starts heading south in favor of more defensive investments.
Analysts predict that Riot Blockchain's earnings will grow, but it will still put the company in the red if this happens. Its earnings are expected to improve from a negative EPS of -$0.45 to -$0.07.