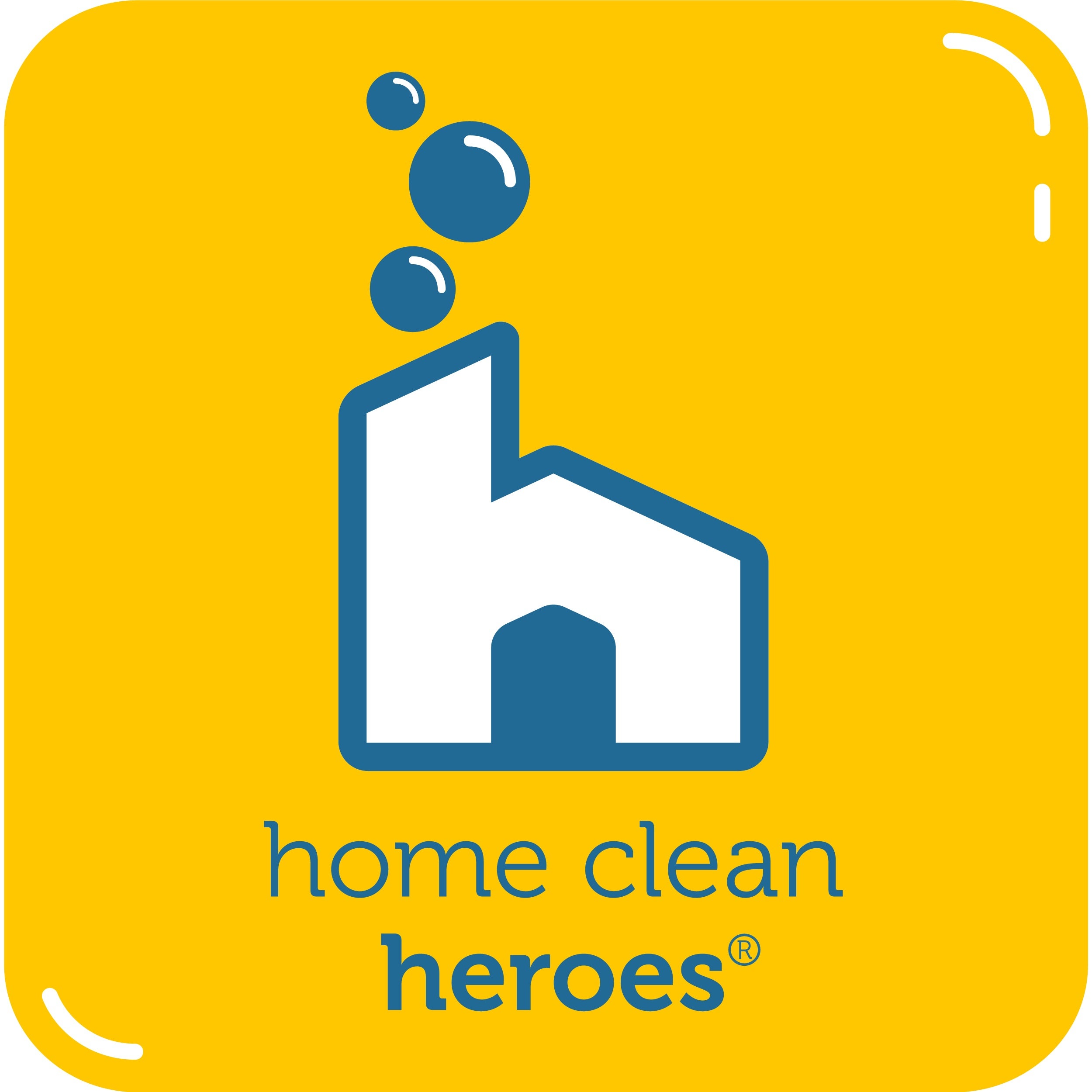 500) && (window.scrollY || window.pageYOffset < (document.getElementById('childContainerDom').offsetHeight) - (document.body.clientHeight)) ? false : true" >
Home Clean Heroes was founded in 2017 and began franchising the following year. The company strives to keep American homes clean and safe by offering extensive home cleaning. Home Clean Heroes is part of the bigger Buzz Franchise Brands family. They are centered around revolutionizing the home cleaning industry through well-executed work done by cleaning professionals, lovingly referred to as heroes.
Why You May Want to Start a Home Clean Heroes Franchise
A suitable candidate for a Home Clean Heroes franchisee is likely one with a passion for business and making life easier for the community around them. Home Clean Heroes treats every customer as a unique client. Franchisees should make sure that clients' needs are fulfilled and that the high standards held by Home Clean Heroes are met. If something is missed or overlooked, the Home Clean Heroes will do what they can to remedy the situation.
As you run your franchise, you'll probably work with professional cleaners and a team of franchise business experts. The parent franchise, Buzz Franchise Brands, will likely provide you with the necessary training to ensure you meet the company's cleaning standards. Typically, once you complete your initial training, Home Clean Heroes will keep supporting you. They will likely assign you a business coach and a corporate support team.
You may also receive marketing support for your business. This could include co-op advertising, regional advertising, social media, SEO, website development, and email marketing. Should you choose to start a Home Clean Heroes franchise, you may have a chance to run a business and provide an essential service to your community.
What Might Make a Home Clean Heroes Franchise a Good Choice?
To be part of the Home Clean Heroes team, you should make sure you're financially ready for an initial investment made up of a franchise fee and other startup costs. In addition, you should ensure that you are prepared for ongoing fees that will include advertising fees and royalty fees. Franchisees will also need to meet the company's set net worth and liquid capital requirements.
How You Can Open a Home Clean Heroes Franchise
Before making any financial commitment or signing an agreement, you must perform your due diligence and establish if this is the right opportunity for you. Take time to explore the opportunity. Research the brand and your local area to see if a Home Clean Heroes franchise would do well in your community.
Think about your potential clients. Is there a large senior demographic who may need help cleaning their home? Are there offices that would possibly need regular cleaning services? The company will likely assign you a protected territory governed by zip codes—will you have enough business within your local market?
Once you gather your finances and decide if the franchise fits your needs, you may qualify to enter the process of opening a Home Clean Heroes location. A Home Clean Heroes franchise may be the opportunity you need to start your career fresh—with a "clean" slate.
Company Overview
Sponsored Content
More from Home Clean Heroes
Welcome to Home Clean Heroes
Home Clean Heroes is more than a residential cleaning company. It's a mission-based business that gives back to local First Responders with every home that is cleaned. Whether bringing a new level of professionalism to a traditionally unprofessional category, or a frequently recurring revenue stream and appealing brand that earns trust and wins loyal customers, Home Clean Heroes provides unparalleled opportunity for those wishing to be in business for themselves, but not by themselves. Everything from our branding - even to our name - breaks the mold of a typical "maid" franchise. Backed by Buzz Franchise Brands, with over 80+ years of franchising experience - and success! Create the future for yourself and family that you deserve.
Meet The New Heroes Of The Home Cleaning Industry
Home cleaning is a recession resistant, essential service and an established industry with a proven franchise model and Home Clean Heroes has emerged as the newest player with strong branding, best-in-class systems, and ability to grow rapidly nationwide. As a truly purpose-driven concept, a portion of every cleaning fee goes to supporting local first responders. There's never been a better time to start your own Home Clean Heroes franchise and be your own boss than right now!
Why The Home Cleaning Industry?
The residential cleaning industry is booming $6 category that offers owners a host of benefits, including:
Predictable, recurring revenue, giving you the ability to forecast cash flow
Customer base dependent on regular services
No nights or weekends necessary
Low investment and startup costs
Recession-resistant business that can't be replaced by technology
A highly sought-after service
You'll start with extensive training from an experienced corporate support team with a proven track record in building highly successful national brands that are now "household names" and industry leaders in their respective segments. But your support doesn't end the day you complete your training, we are with you every step of the way.
Why Home Clean Heroes?
As one of the hottest new franchise opportunities in America, successful individuals like you choose Home Clean Heroes for business ownership for various reasons:
Only community-based residential cleaning concept to give back to local first responders through Heroes First initiative
Strong, well developed branding to stand out in sea of "look alike" maid companies, making Home Clean Heroes inherently recognizable and memorable
Wide open availability in markets where other residential cleaning franchisors are sold out
Best in class marketing and customer recruitment strategies, professionally executed and measured by skilled professionals at the corporate office, for optimal growth, with National Call Center support for converting leads to appointments
Professional frontline recruitment training tools to aid in employee hiring and retention
Franchisee-centric mentality, meaning the franchisees receive superior franchisor support and engagement, from everything to the science behind the cleaning, training programs, operational support and business coaching and data analytics and KPIs to marketing and branding, the franchisee is fully supported to gain, keep and grow market share, along with a dedicated business coach who guides them every step of the way, from training to launch and throughout the life of the business
Well capitalized parent company, Buzz Franchise Brands, having successfully launched over 200 franchisees across several brands.
Experienced support staff with over 80 years of experience, dedicated to helping you grow your business
The Hero's Identity (aka Our Ideal Candidate)
We're looking for entrepreneurial franchise partners who are motivated, passionate and ready to make a commitment to their future. Our ideal Heroes have or are:
A desire, passion and sincerity in caring for and serving customers, and giving back to their communities
Strong business or managerial acumen
Superior people skills, with the ability to connect to individuals as well as lead and motivate a team
Comfortable following a process
Goal-oriented and results driven
Motivated and hard working with a desire to build a scalable business
Financially sound and appreciate strong economics
Getting Started
The Home Clean Heroes franchise opportunity is unlike any other. As disrupters to an established industry, Home Clean Heroes is a world-class franchise company, building a household name market by market. We're talking to motivated people to operate Home Clean Heroes businesses across the country. Get in touch with us to seize your territory today and take control of your future.
Be A Hero, Not A Maid.
Franchising Since
2018

(2023-2018 years)
# of employees at HQ
5
Where seeking
This company is offering new franchisees in the following US states: Alaska, Alabama, Arkansas, Arizona, California, Colorado, Connecticut, District of Columbia, Delaware, Florida, Georgia, Iowa, Idaho, Illinois, Indiana, Kansas, Kentucky, Louisiana, Massachusetts, Maryland, Maine, Michigan, Minnesota, Missouri, Mississippi, Montana, North Carolina, North Dakota, Nebraska, New Hampshire, New Jersey, New Mexico, Nevada, New York, Ohio, Oklahoma, Oregon, Pennsylvania, Rhode Island, South Carolina, South Dakota, Tennessee, Texas, Utah, Virginia, Vermont, Wisconsin, West Virginia, Wyoming
# of Units
14

(as of 2023)
Information for Franchisees
Here's what you need to know if you're interested in opening a Home Clean Heroes franchise.
Financial Requirements & Ongoing Fees
Here's what you can expect to spend to start the business and what ongoing fees the franchisor charges throughout the life of the business.
Initial Franchise Fee
$35,000
Initial Investment
$85,510 - $105,235
Net Worth Requirement
$300,000
Cash Requirement
$100,000
Veteran Incentives
20% off franchise fee
Royalty Fee
6%
Ad Royalty Fee
2%
Term of Agreement
10 years
Is franchise term renewable?
Yes
Financing Options
Some franchisors offer in-house financing, while others have relationships with third-party financing sources to which they refer qualified franchisees.
| | |
| --- | --- |
| In-House Financing | Home Clean Heroes offers in-house financing to cover the following: equipment, inventory, accounts receivable, payroll |
| Third Party Financing | Home Clean Heroes has relationships with third-party sources which offer financing to cover the following: franchise fee, startup costs, equipment, inventory, accounts receivable, payroll |
Training & Support Offered
Franchisors offer initial training programs and a variety of ongoing support options to help franchisees run their businesses.
On-The-Job Training
20 hours
Classroom Training
32 hours
Ongoing Support
Security & Safety Procedures
Franchisee Intranet Platform
Marketing Support
Operations
Additional details about running this franchise.
Is absentee ownership allowed?
Yes
Can this franchise be run from home/mobile unit?
Yes
Can this franchise be run part time?
No
# of employees required to run
2-3
Are exclusive territories available?
Yes
Franchise 500 Ranking History
Compare where Home Clean Heroes landed on this year's Franchise 500 Ranking versus previous years.
Additional Rankings
Curious to know where Home Clean Heroes ranked on other franchise lists? Find out below.
Disclaimer
The information on this page is not intended as an endorsement or recommendation of any particular franchise or business opportunity by Entrepreneur Media. Our listings and rankings are solely research tools you can use to compare opportunities. Entrepreneur stresses that you should always conduct your own independent investigation before investing in a franchise or business opportunity. That should include reviewing the company's legal documents, consulting with an attorney and an accountant, and talking to former and current franchisees/licensees/dealers.
Updated: December 12th, 2022