How to Build a Great Startup Culture
Know your strengths, share your values, and work to build an unstoppable team.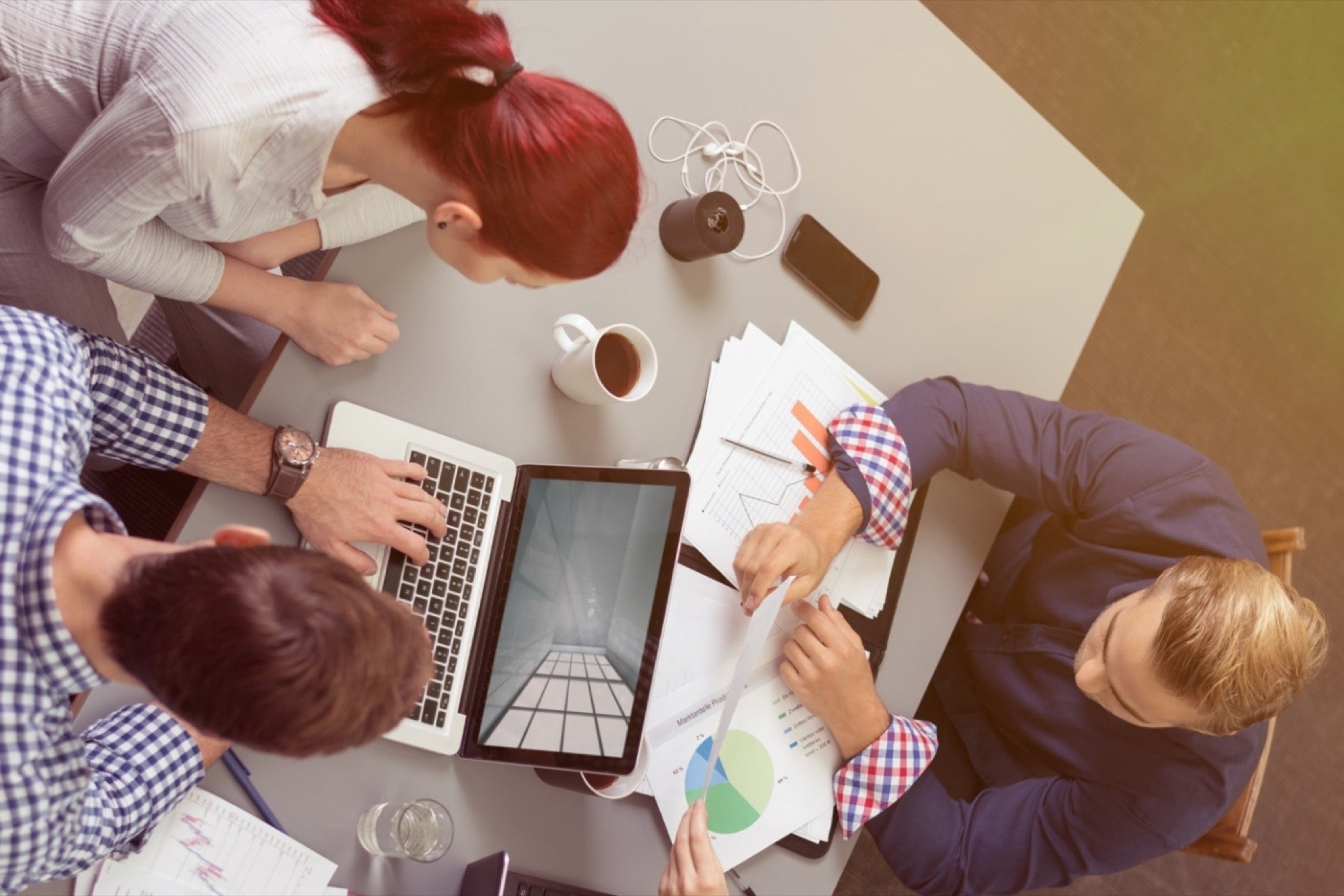 Opinions expressed by Entrepreneur contributors are their own.
Startup founders are usually so busy building their companies and improving their products that they underestimate the value of company culture. Company culture is not just about office game rooms, free snacks or casual Friday. It's about how your team works together. It's what your team believes in and what they value the most. In order for your team to collaborate effectively, you need to build a strong company culture.
Related: 3 Ways the Work Environment Defines the Entrepreneur
Build on your strengths.
Startup cultures are created by business founders. For example, if the founders are salespeople, the company will value sales first and foremost. The founders will know how to hire the best salespeople. Even for other positions, they will look out for people who are customer-oriented. The success stories told inside the company will be about things like that time a huge sale was made. The heroes of the company will be the people who signed the biggest customers. Similarly, the companies who are founded by designers will value design, and technical founders will create product and technology-focused companies.
As a founder, you must understand this and build your company culture based on your strengths. Do not try to be someone you are not. If you are a designer-founder, build a company culture that values design. No one else can beat you on your own turf. No one can build a design-first culture like you would. On the other hand, if you try to build a culture around something you are not, you will fail. Build a culture based on your values. You will instinctively know what to do, and you will be good at it.
Be transparent in your communications.
You always have to be clear and transparent when communicating with your employees. They need to know if the company is growing, what type of effort will be rewarded or whether there is a career path for them. Even when the news is bad, you should clearly communicate with your team and explain what is going on within the company.
At my company, we have an email that is distributed to our employees every morning. This email contains all important key indicators such as the number of active customers, active users and new signups.
Every morning our employees receive an email that contains our top 10 KPIs.
Create time to listen to all employee concerns and do your best to solve them. Keep an open channel of communication and get their feedback when necessary. Do regular one-on-one meetings with your employees, as culture thrives when everyone has their voice heard. Once your company becomes larger, get your team leaders to do one-on-ones with their team members.
Every Friday, we have a demo day where teams show what they have accomplished or learned that week. This is also a great time for us to freely talk about important topics. I speak little in these meetings, but I make a point to remind everyone about our goals and values. All the daily struggles can sometimes make us forget what is really important. As a leader, it is your responsibility to find the time to remind people about what matters.
All hands weekly meetings are great for building company culture. (Photo Credits: JotForm)
Establish a set of values.
Define your company values early on, and talk about them often. Think about what is important to your company. You can also ask your team members to sit alone and write down the company values they feel are related to your company. For example, what is your approach to flexible work hours? These can seem like minor details, but knowing your values beforehand will help you prevent any surprises down the road.
Related: 4 Ways to Bring Your Organizational Values to Life
The best way to share the values with your team is by being an example. If you value product quality, provide the team with detailed feedback about the quality of your products. Give them abundant time and resources to solve quality issues. On our Friday demo days, we watch at least three usability tests where non-customers use our form builder product and are asked to create a specific form. We watch their progress on a large TV screen.
We build a culture of quality by watching people use our product. (Photo Credits: JotForm)
We could have easily taken a shortcut and delegated this task to our User Experience Designers. However, by having the whole company sit through hours of usability tests, we are making sure that everyone is exposed to how users work with our product, which subsequently leads to a deeper understanding about the user experience and ensuring that we produce a high-quality product. Ultimately, everyone is responsible for our product's quality, and this is how we've built a culture that values quality.
The amount of time you spend on an activity is one of the best ways you can show to your employees what really matters.
Hire accordingly.
Don't hire someone just because they have a great resume. Pay attention to whether or not this person would be a good fit with your company culture. The best way to understand if someone will fit into your culture is to take him/her to lunch or ask them to spend time with your current team. This way, you can make a better evaluation as you observe how this person responds in a relaxed environment. Sometimes I will hire people just for a day or a week and ask them to work with one of our teams. Then I ask the team members if they'd be happy to work with that person permanently. Even if they say yes, I might decide against the hire if I suspect it isn't a good fit.
Also, you should make a point to not hire the same type of people. Instead, seek diversity. Without diversity, your team will be less creative and flexible. Bringing different viewpoints and backgrounds to your company will help you understand your customers from a variety of different perspectives, and that can open up your products to entirely new markets and directions.
Provide a pleasant work environment.
Provide a room for serenity and refreshments for your employees. This will help boost their morale and productivity, and will help them enjoy their time at work. It also shows employees that taking breaks is not only allowed, but encouraged.
Remember, everybody wants to work in a cool work environment nowadays. So when your employees want to take a break, having a nice space for them to go and relax is important. Your company will reap the benefit of employees who work harder, and stay put longer.
Related: How Exercise Daily Has Made Me a Better Entrepreneur
Do team activities outside work.
Company retreats and outdoor activities are great ways to facilitate team-building. These activities bring together people who don't usually work side-by-side and help them build friendships. Company cultures get stronger when people get along well. During our bike days, people have fun together, get closer and build trust.
I'm pulling an engineer whose bike broke down. (Credits: Aytekin Tank)