7 Things Grandpa Joe Taught My Brother and Me About Entrepreneurship
The example and wisdom of a revered elder has reverberated in the lives of his two entrepreneurial grandsons.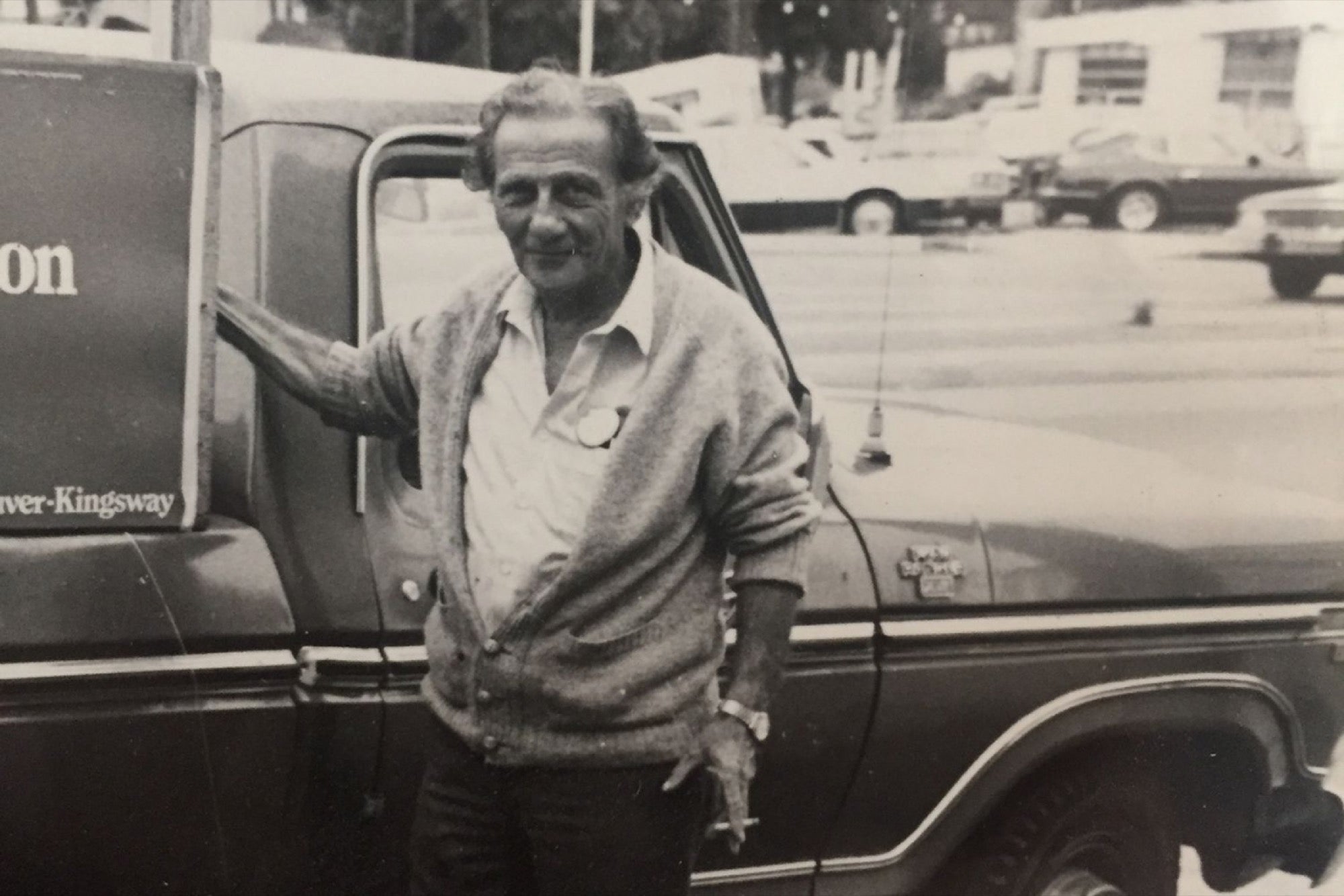 Opinions expressed by Entrepreneur contributors are their own.
My brother, Matthew, and I can credit a lot of our success to our Grandpa Joe. After all, he's the one who introduced us to entrepreneurship in the first place; when we were just seven and eight years old, Grandpa Joe taught us how to sell Dip-er-Do stunt airplanes at a folk festival. He was a window through which we peered into the world of small business. Without his guidance, we may not have become the entrepreneurs we are today.
Sometimes intentionally and always by example, Grandpa Joe taught us many lessons we continue to use in each of our ventures. So you can have some of Grandpa Joe's entrepreneurial spirit and prowess, we're going to share seven lessons of his that stand out the most.
1. Money doesn't grow on trees.
Money is one of the most important resources an entrepreneur can possess, and to say it should be used wisely is an understatement. Our Grandpa Joe taught us to budget well, give every dollar a job, and remain cognizant of how and where our money was spent. Cash doesn't just grow on trees; it's a result of hard work and patience, and for that reason, we've always managed capital with great care.
Related: What Dylan Lauren Learned from Her Father
2. Be slow to speak and quick to listen.
We have two ears and one mouth because we should listen twice as much as we speak. Be as great of a listener as you strive to be as a speaker, and in both instances, make sure you're on the same page as those with whom you're communicating. A truly great connection requires effort both ways. If you don't listen closely, you'll miss the valuable advice and inspiration coming your way.
3. Understand that everyone wants to be understood.
Whether you agree with someone is inconsequential; understanding them is what makes or breaks a powerful connection. From day one of our entrepreneurial journey, Grandpa Joe taught us to be sincere with potential customers and clients and pay close attention to what matters to them most. This involves listening, sure—but it also involves validation. Even if you don't share one of your customer's values, legitimizing that value and supporting it will create a true connection. And a connection based on understanding is much stronger than one simply based on agreement.
Related: Yahoo's Chairman Reflects: What My Father's Early Departure Taught Me About Business
4. Keep your nose to the grindstone.
Laser focus and productivity are two goals all entrepreneurs share, but they're far easier said than done. Weed the distractions out of your life, surround yourself with people who motivate you, and constantly remind yourself of your goals (both short- and long-term). Leverage tools like planners, calendars, and smartphone apps to keep yourself organized. Share your intentions with others so they understand when you have to skip a night out. When you experience a bump in the road, shrug it off and regain your focus. Keep your nose to the grindstone, and success will come.
5. Be a good leader.
Don't confuse being a good leader with being a good boss. True leadership requires leading by example so your team can follow suit. It's your duty to stay on course despite distractions and unexpected obstacles, to delegate tasks to the most suitable people, and to reassess goals as needed. You should embody the culture you want your business to have. Managing a business requires you to be a boss; owning a business requires you to be a leader.
Related: 5 Lessons On Entrepreneurship I Learnt From My Mother
6. Take calculated risks.
The very definition of entrepreneurship involves risk, but that doesn't mean you should make your decisions at the flip of a coin. Be attentive, do your research, and talk to people before delving into a venture with more than one possible outcome. Grandpa Joe taught us to surround ourselves with other entrepreneurs so their relentless ambition would bounce off of ours. Doing so only helped us as we built habits that would eventually breed success.
Image Credit: Adam Toren
7. Start "em young.
Some people say it's never too late to become an entrepreneur, but Matthew and I say it's never too early. We were incredibly lucky to have Grandpa Joe at our side during the start of our journey. In an effort to help today's kids experience young entrepreneurship the way we did, we wrote Kidpreneurs: Young Entrepreneurs with Big Ideas. It's the book we wished we'd had when we were kids. We also encourage young entrepreneurs to read and join online small business forums, where a world of information awaits. We think Grandpa Joe would be proud.
Every entrepreneur deserves a Grandpa Joe figure, whether they're just starting their small businesses or they've long been seasoned members of their communities.