Build a Culture of Accountability in 5 Steps
What do "accountable"employees do differently? They quickly acknowledge their mistakes and failures and learn from the experience.
Opinions expressed by Entrepreneur contributors are their own.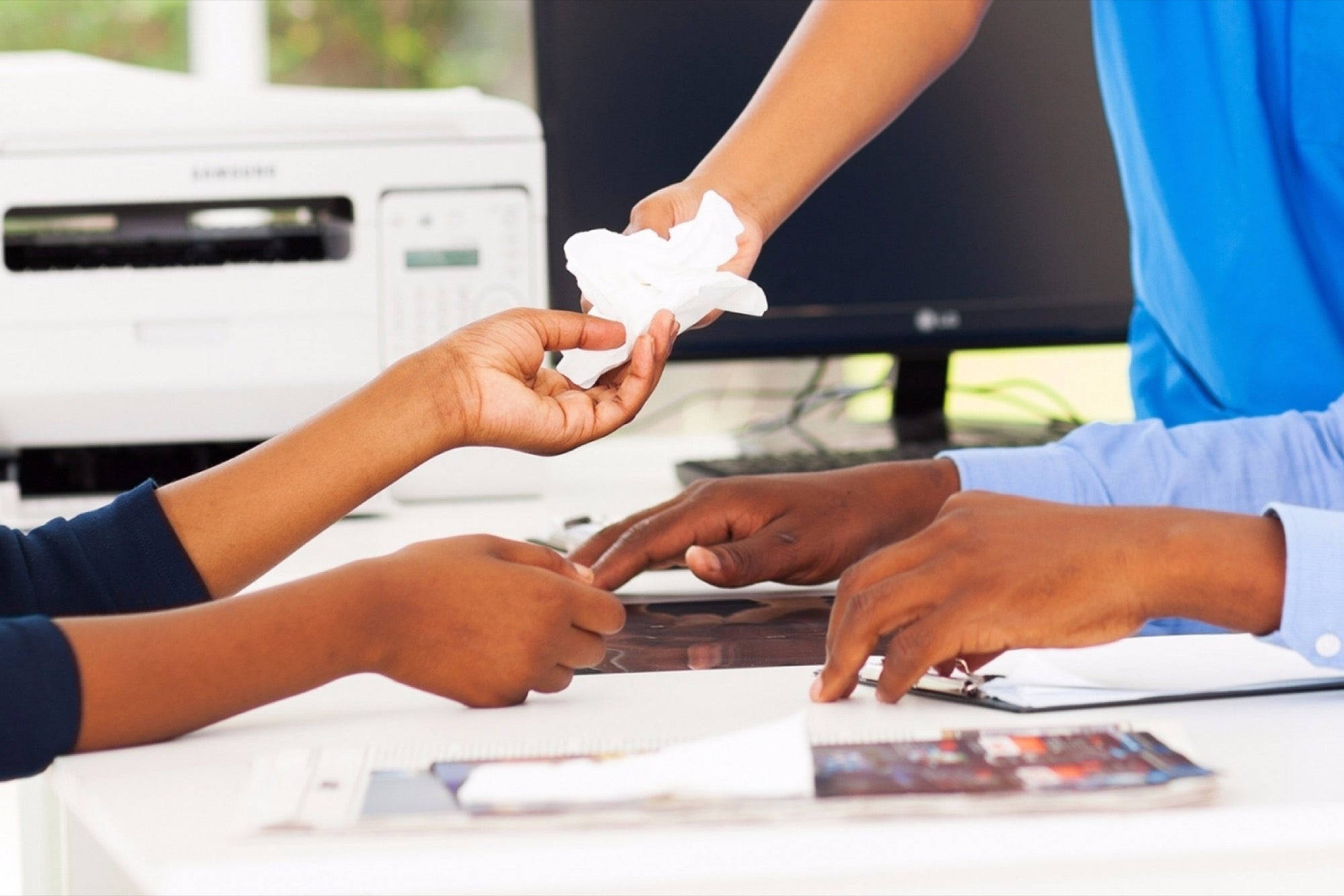 Recently, one of our clients asked us how she could improve the culture of her business. She wanted her employees to be more engaged and to take "ownership." We told her that, in simple terms, she was describing a culture of accountability.
Related: 5 Keys to Promoting Accountability in Your Business
What do accountable employees do differently? For one thing, they quickly acknowledge their mistakes and failures and focus on correcting the situation and learning from the experience. In addition, accountable employees don't pass the buck or blame others. They keep their word and honor their commitments even when they would prefer not to. Finally, accountable employees push through and find a way to get the job done despite the various obstacles and setbacks.
Clearly, then, a culture of accountability is desirable -- in any organization. And accountability, as we recently wrote, comes from the top. To create accountability at your own company, make sure you have solid, consistent leadership that demonstrates and rewards accountable behaviors. Have your leadership model the accountable traits you desire in your employees. To do that, build the culture you want using the following three important steps:
Hire people who will take responsibility.
You need great material from which to build your organization. Therefore, hiring the right people is important. You have probably heard that past behavior is the best predictor of future behavior. Most HR professionals would agree that for hiring, it is important to probe for past behaviors and actions, and their results, to have a better idea of how an employee might perform in similar circumstances.
We suggest looking for people with a history of accountability. What types of roles have they held in the past? Did they seek out leadership positions in school, in personal pursuits or in previous jobs?
Related: Why an Accountability Buddy Is Your Secret Weapon for Faster Growth
Ask interview questions about specific situations where an employee demonstrated accountable behaviors. For instance, ask about a time when, despite planning, the employee failed. Follow up with questions like, What did you learn from the failure? What did you do to resolve or fix the situation? What did you do differently the next time you were confronted with a similar situation?
Alternatively, you could ask about a time when this person chose to honor a commitment or do the right thing despite the fact that that action caused personal hardship. Again, follow up to get specifics. Listen carefully. Does the candidate blame other people, or make excuses, or does he/she take responsibility for the outcomes? Does he make disclosures? Does she focus on the problem or the solutions?
Set clear and measurable goals/expectations.
If you are going to hold employees accountable for delivering results, be explicit about exactly what results you expect. It can be helpful to involve the employee in the process. When employees feel they've helped in setting the goals, a sense of buy-in results. While SMART goals (specific, measurable, achievable, results-focused and time- bound) have been around for more than 30 years, they are still an effective management tool. With this tool, goals or expectations should be:
Written -- If you don't write your expectations down, the chance for a misunderstanding of exactly what the goal is, increases exponentially.
Specific and measurable -- Broad generalizations such as "Improve performance" are not helpful. "Achieve sales of $1.3 million" is a much better goal. It is a specific, measurable goal, not open to interpretation. There can be no disagreement regarding whether the employee achieved such a goal.
Achievable with effort -- Goals that are too easy to attain aren't useful. They will not drive performance. Goals that are unattainable will frustrate rather than motivate employees. Employees should see the goals as a real stretch, but achievable.
Relevant -- Ensure that goals are aligned with one other. They should also be aligned with the company's overall goals and with the goals of other employees.
Time- and resource-constrained -- Be clear regarding when the goal must be achieved and the resources that the employee can use. Growing annual sales by 10 percent may be a wonderful goal, but if the employee achieves this by hiring six new salespeople or spending a million dollars on advertising, the cost may exceed the benefit.
Delegate authority.
You should delegate to specific accountable employees those key decisions that will affect results. For example, we often see well-meaning business owners attempt to hold an employee accountable for delivering results, but those owners don't give the employee the authority to choose his/her team.
This is a mistake. Nothing impacts results more than the choice of who will do the work. If you are going to effectively hold people accountable for results, empower them to make the decisions that impact the results.
Measure and review results.
You should measure, track and review results with employees. Too often, we've seen goals developed, written down and put into a file. Either they are never discussed again or they are discussed a whole year later at the annual review.
Systematically reviewing an employee's progress toward achieving a goal is much more effective. We believe that weekly one-on-one meetings work best to keep employees on track. However, in positions where progress toward goals naturally moves more slowly, you may decide to meet less frequently.
In this same context, however, we believe that meeting less than monthly defeats the process. Remember, what you measure and what you pay attention to is what you will get. If you focus on the most important goals and make them a priority, so will your employees.
Address deficiencies.
During reviews, you may need to state that an employee is not on track to succeed; in that case, require him/her to develop a plan to address the deficiency. Berating the employee is not helpful. Instead, ask her/him what actions will correct the problem. If the response seems insufficient, coach the employee. Help develop a set of action steps to allow her/him to achieve the goal. Remember, as the manager, you are accountable for ensuring that your employees succeed. At the end of the day, if your employees fail to achieve their goals, you have failed as well.
Related: 4 Rules to Provide Flexibility Without Losing Accountability
The message, then, is that to create a culture of accountability, where employees are engaged and seek ownership, you should start by practicing what you preach. Once you are leading the way, you can use the steps outlined above to work with your employees to create the culture you desire.