10 Productivity Tools for the Sole Proprietor
Time is money. Save both by reaching your productivity potential.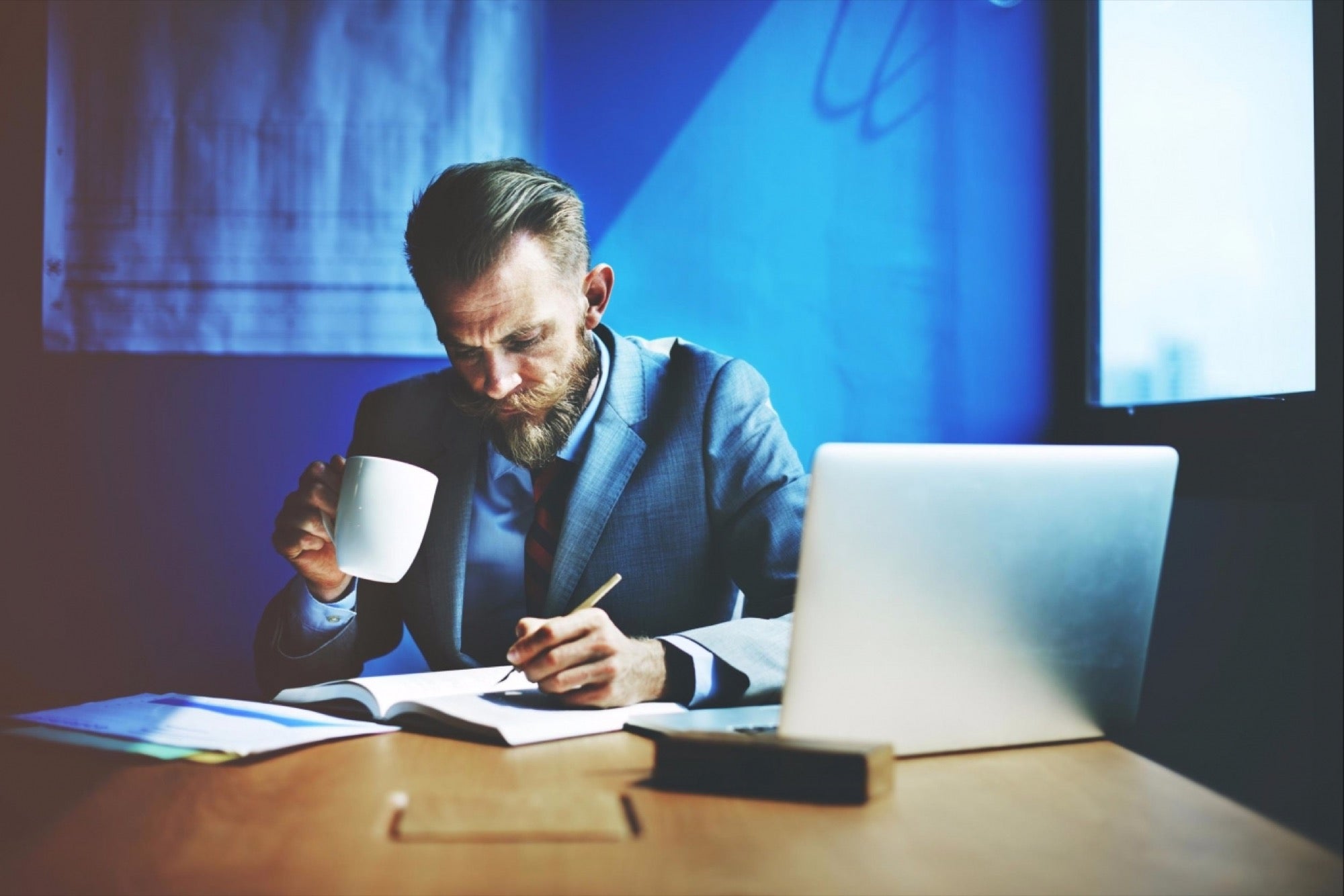 Opinions expressed by Entrepreneur contributors are their own.
Sole proprietors, or solopreneurs, represent many small businesses throughout the United States and across the globe. In America alone, more than a third of the entire workforce engaged in some kind of independent work in 2015 -- a growth of 700,000 workers compared to 2014. More than 10 million people rely on freelance gigs for more than half of their total income.
Considering how easy it can be to waste hours of your precious time, arming yourself with the right tools can help you reach your full productivity potential:
1. Finance and Digital Wallet: Due
Due is a free digital wallet that enables you to process payments online. Though relatively new in the digital payment space, its simple features make it a lot easier to use than some of its competitors.
Every transaction that you initiate is encrypted and tracked for potential fraud. Using next-generation technology, Due lets you secure your funds so that your personal data is always protected. Due allows users to embed one of their invoices (you can customize it) on your website -- so that clients will feel more confident to pay you directly from your website. The pricing is clear: a 2.8 percent transaction fee on domestic and global credit card processing. As if that wasn't enough, there's no setup or hidden fees and you receive funds in one or two business days.
Related: 25 Payment Tools for Small Businesses, Freelancers and Startups
2. Team Communication: Fuze
Fuze is a unified communications tool for teams. Whether you're working with 5 people or 50,, you can power every aspect of your businesses' communication in real-time. You can experience seamless communications across desktop and mobile platforms. It comes with voice, video, and messaging features to ensure that your projects actually work. Fuze also aids organizations to host meetings in a corporate environment or on the go. Though the pricing may be on the high side, keep in mind that you get what you pay for. Efficiency doesn't always come cheap.
What we're looking at here is a tool that simplifies real-time collaboration, multi-party video, and full duplex audio, as well as integrates with other third-party tools such as Microsoft Outlook, Google Calendar, and Lync. Honestly, what more can you ask for?
3. Project Management: BrightPod
BrightPod is a web-based project management and time-tracking software. Think Trello, but geared toward digital marketers and creative teams. The user-friendly interface makes tracking tasks, projects, and ideas easier than ever before.
For greater efficiency, it's important to set up a board to manage each stage of your client's workflow. BrightPod's features give managers the ability to create an editorial calendar that tracks content and social plans.
Related: 4 Product Management Mistakes That Will Drive You Crazy
4. Scheduling Meetings: Assistant.to
Assistant.to is a free tool for Gmail and Outlook that allows you to book meetings with a single email. Finally, no more playing email tag and going back and forth with someone. Just install the extension, and click to give access to your calendar.
From there, you write an email in Gmail, then add a recipient to the invitation. Tap on the Assistant.to logo at the lower right-hand corner of the screen, and the scheduling window will open. Over time, the platform will start to learn about the most common places and times you schedule meetings, so you can schedule future meetings in a few seconds. In a different time zone than the person you're meeting with? No problem, the platform automatically handles that for you. Assistant.to integrates with a number of meeting platforms, like UberConference, Google Hangouts, Join.me, WebEx, and GoToMeeting. When any of these are listed in the location field, all recipients get a unique link.
5. Email Management: SaneBox
SaneBox allows you to reach the ever-elusive inbox zero in minutes. It works with any email platform. It analyzes everything in your email box and learns what's important, and what's not.
When the analysis is done, everything that's not important goes to a folder called "SaneLater" so you can deal with it later when you have time. You can also adjust settings as needed to set reminders, snooze emails, automatically upload attachments to the cloud, see emails sent with no reply, and unsubscribe from mailing lists in seconds. After a 14-day free trial, you can choose plans starting at $7/month, with discounts for annual or bi-annual subscriptions.
6. Email Tracking/Scheduling: YesWare
YesWare finally solves the dreaded "Did they read my email?" problem using email tracking Aside from featuring beautiful and functional email templates,YesWare automatically tracks open and reply rates so you can split-test and learn the emails that get the best results. Plus, you can automate your sales by sending a series of automated follow-up emails to prospects. You can also schedule emails to be sent later, and place phone calls with a click to call feature. After a 14-day free trial, you can sign up for a paid plan with pricing starting at $15/user/month, with discounts for annual billing.
Related: 8 Great Time-Tracking Apps for Freelancers
7. Monotonous Task Automation: Zapier
Zapier is a task automation tool that can shave hours off your week if you're stuck doing the same things over and over. With hundreds of app integrations, you can connect your apps to automate workflows. For instance, when you get an email with an attachment in Gmail, you can have it automatically upload to Dropbox. When you post an update to Facebook, you can have it automatically post to Twitter. You can create Trello cards using new images in Gmail. There's a free forever plan, with limited zaps, but the paid plan opens up premium apps and more zaps. Paid plans start at $20/month.
If you're on a budget and want a completely free tool, you can use If This Then That. Just keep in mind that the integrations library won't be quite as large, so if there are certain premium apps you use in the course of your business, this might not work for you. But, if you're using it for basic automation tasks, it's certainly something to keep in mind.
8. Time Management: Focus Booster
Focus Booster is a tool that makes it easy for freelancers to implement the Pomodoro Technique. That technique involves working in 25-minute spurts, with a five-minute break interval. This is supposed to help clear the mind and make it easier to work through various tasks and keep you focused. The technique is near impossible to implement regularly without carrying a timer around with you, so Focus Booster is the online timer that does it for you.
There's a free plan that allows for 20 sessions a month, so you can try it and see if it works for you. If you find that it works for you and you want to keep using it, you can upgrade to the individual plan for $3/month to get 200 sessions a month. If you find that you love it and want to use it all the time, then it's just $5/month for unlimited sessions.
Related: 20 Online Invoice Solutions That Offer More Than Just Invoicing
9. Time Tracking: Hubstaff
Hubstaff is a time-tracking program that includes screenshots, so you can prove to clients you're working on their project. It also includes the ability to track invoices and payments. If you're working with a team, you can process their payments with the platform, too. It integrates with several apps, including Basecamp, Wrike, Podio, Insightly, Trello, and GitHub. After a 14-day free trial, pricing starts at $5/month with two months free for annual purchases. There's also a free plan for a single user with limited screenshot storage.
10. Social Media Management: Meet Edgar
Meet Edgar is a simple social media management platform. With it, you can manage your social accounts and double your traffic with social media. It's an invitation-only platform. Meet Edgar enables you to create and build up a proven library of social posts that can be scheduled to go out every day. You can track how your posts are performing on different social channels. The Pro version that gives your team more advanced features starts at $49/month.
Yes, it will take a bit of time to set up all these tools, whether you choose to use one or all of them. But once you get them all setup and integrated into your workflow, you'll be able to spend less time on the administration side of your business, and more time on the money-making side… and who doesn't love that?