Build Your Marketing Team in the Order that People Buy Things
A strategic long-term approach to building out a marketing team should instead focus on the customer journey.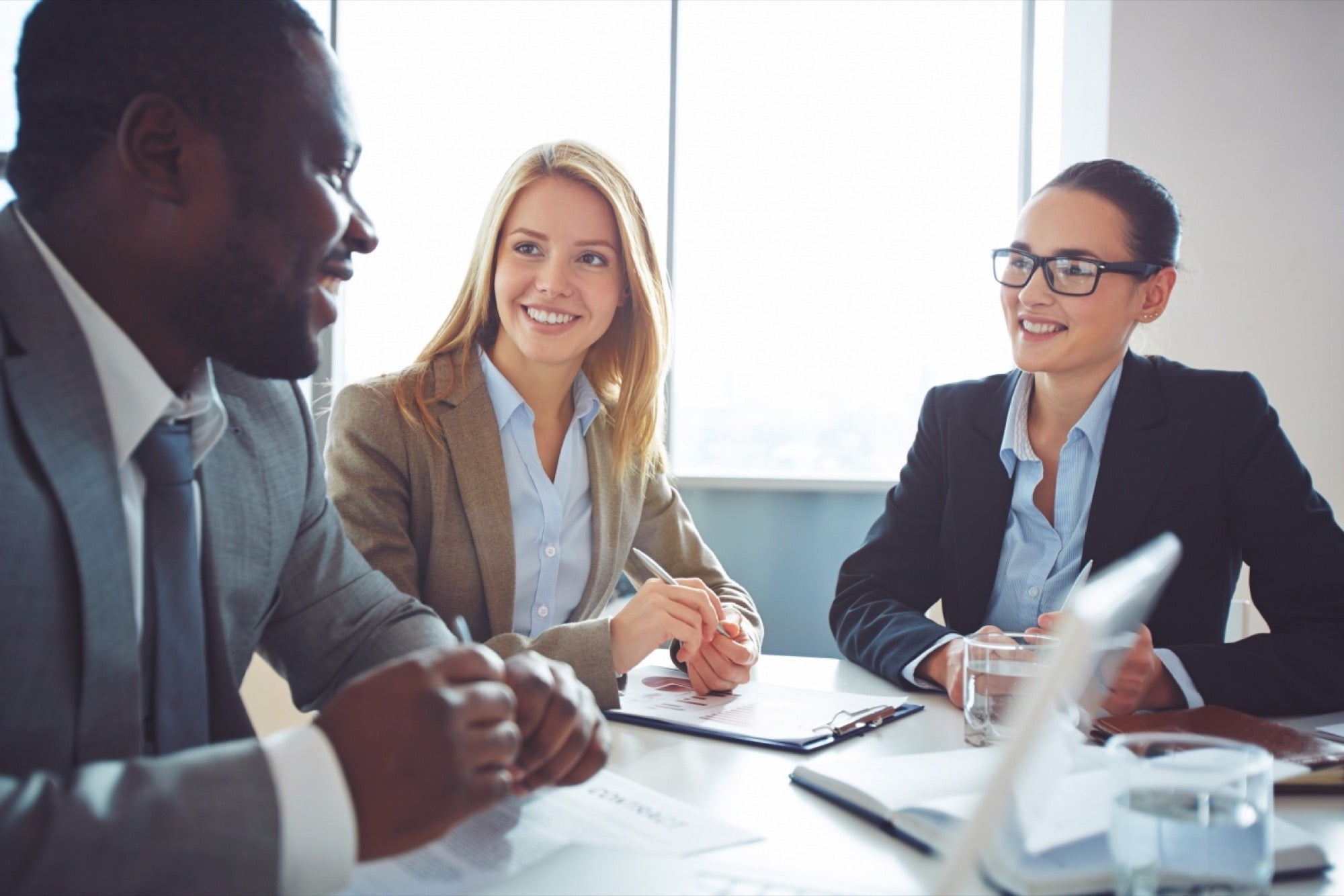 Opinions expressed by Entrepreneur contributors are their own.
In 2013, I made the decision to bring aboard a content creator as my first marketing hire. Since bringing that employee aboard, we've experienced four straight years of triple-digit growth while growing the total number of employees at Seismic from about 15 to 250. Our marketing team has expanded to 25 strong.
So how did we get from two employees to 25? I grew my team in the order that people buy things.
Here's what I mean: The mistake most marketers make when given the opportunity to build an entire department from scratch is to emulate large marketing organizations. They will bring in a content marketer, a product marketer, a customer marketer, an event marketer, hire a boutique PR agency (and for the record I think agencies are a complete waste of money), all in an effort to have a mature marketing organization in terms of functionalities if not in resources.
Related: When Should a Startup Hire a Marketing Manager?
The problem with this approach is that it both focuses on programs you don't yet need while also limiting those that are essential to the company's growth. A strategic long-term approach to building out a marketing team should instead focus on the customer journey, building out lead generation first, and then product marketing before landing on customer marketing.
Think of a funnel with holes you can't see: The only way to find them is to pour a lot of water in the top. As much as you'd like to think otherwise, any initial marketing strategy will have holes -- areas of weaknesses where leads fall out of the purchase funnel. However, without leads entering the funnel in the first place, it's impossible to have the data required to know where holes are, prohibiting you from building truly effective lower funnel programs.
When looking for inspiration to get started down this path, I turned to former HubSpot CMO Mike Volpe. He advocates for scaling a B2B startup marketing team by dividing the funnel into phases and adding resources in a manner which ensures that lead generation remains roughly twice as robust as lower funnel activities.
With this in mind, here is how we applied the funnel approach in practice at Seismic and why it's been working:
Phase one: Lead generation and content development
The first step is building out lead generation, and that's why my first hire was a content creator. We needed content that spoke directly to our target customers. Whether it's through blog posts, developing our website, building out our social media presence or through email marketing campaigns, collateral that directly addresses the target customers' problems and needs and convey our own expertise keep buyers coming back to the site, engaging with our brand and driving up SEO, resulting in valuable leads.
Related: 9 Tips for Poaching Top Talent
It's important to make the distinction here between direct lead generation and indirect lead generation such as public relations, where your direct audience is not customers but publications and influencers that your customers follow. While coverage in high-profile publications can be a boon to lead generation, the fact of the matter is that, unless your founder is a well-known entrepreneur or famous name, most publications will be hesitant to write about a product without customers as validation. It is simply more efficient to speak directly to your customer base at first and focus on indirect lead generation later.
Phase two: Product marketing
After your content efforts start to produce a consistent stream of leads, the goal then becomes to develop product marketing, efforts that help buyers answer questions such as "What about your product makes it worth my investment?" or "Why should I buy your product as opposed to one of your competitors?"
At an early-stage startup, teams specifically devoted to product marketing can't perform to the top of their abilities without the data required to make intelligent improvements to their strategy. Without the leads first pouring in to the top of the funnel, holes in this stage will remain invisible. Our first product marketing hire didn't come until over a year after our content marketing effort was built out.
Related: 7 Keys to Building a Winning Startup Team
Phase three: Customer marketing
Customer marketing is an essential aspect of any developed marketing program. Customers are the most valuable resource for great content and helping move prospective customers through the sales cycle. The recommendation of your product or service by someone who is using it is second to none in value.
However, what's the point of devoting full-time resources to customer marketing when you only have a handful of customers? Aspects of customer marketing -- such as locating the perfect referral or finding a customer to contribute to your company blog -- can be fulfilled by other team members. It is only when the demands from other parts of the organization and from the customers themselves become so great that you should start investing in full-time customer marketing resources. By that point, data from the top of the funnel should be great enough to assist in their efforts as well.
Related: How to Write the Perfect Job Ad (Infographic)
Beyond phase three
Looking towards the future, we have now begun further expanding and refining our lead generation efforts: We are building an account-based marketing team, combining sales and marketing employees to work on those most valuable accounts in a hyper-personalized manner. We have also ramped up our event marketing program and brought public relations in-house over a year ago.
As we grow from a start-up into a mid-sized company with hundreds of employees and multiple offices, we are also focused on conveying that marketing is a company-wide discipline, not a department. We are working closer than ever with other external facing teams, such as customer success, to make sure that we are one, unified brand in front of all audiences. In short, we are planning to ensure that marketing remains not just a key to growth, but to long-term company success as well.
When planned correctly from the beginning, marketing plays an essential part in hyper-growth. And for those looking to grow their team in a way that succeeds in both the short-term and in the long run, remember, "Build your team in the order that people buy things."