Stressed Out? Three Tips to Build Resilience
Turn trauma into productivity and disappointment into wisdom.
Opinions expressed by Entrepreneur contributors are their own.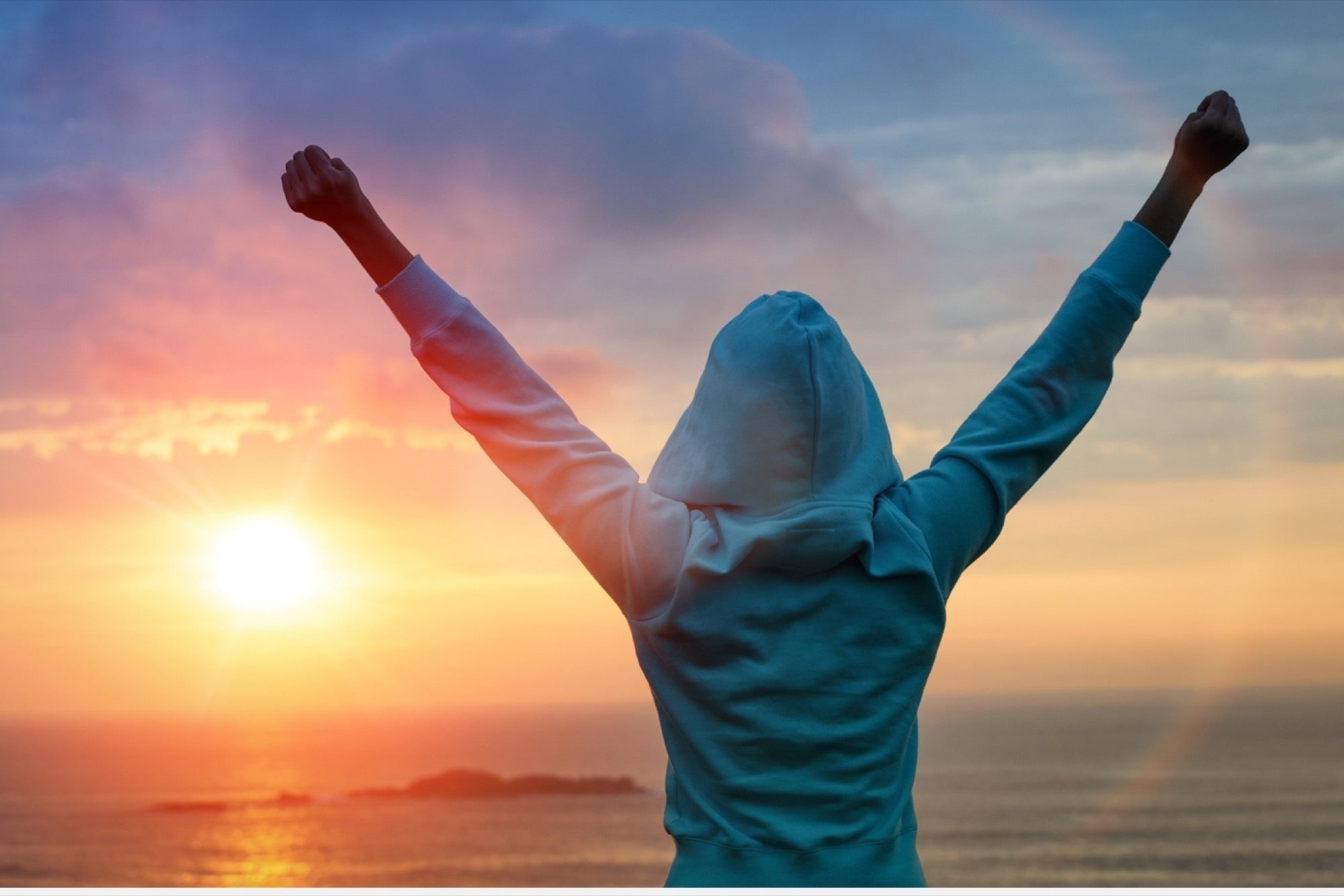 To be successful as an entrepreneur, you have to be resilient. If you can't take getting rejected, knocked down and discouraged only to get up to try again, you are probably better off working for someone else.
I've been spending a lot of time lately learning what it takes to develop and maintain resilience. I was recently speaking at a conference, and I shared the calamity of events our family has gone through over the last two years. A few people came up to me and asked how I get back up after being knocked down so many times.
In my attempt to find solutions and coping strategies to help me raise my son, who suffers from a severe mental illness, and in dealing with a lot of setbacks along the way, I've discovered a formula for overcoming life's inevitable hard knocks: Courage plus resilience equals triumph. This applies not just to big tragedies, but also the everyday stuff we all deal with that weighs us down.
Not a day goes by when people aren't affected by a challenge or some misfortune. Maybe you lost your job, got a divorce or declared bankruptcy. Or, perhaps like me, you started your business while caring for a child with special needs, juggling work engagements with emergencies, hospitalizations and health crises for yourself and your child.
Any one of these or countless other situations can be traumatic and life changing. How do we keep getting up after we have been knocked down? One answer lies in taking steps to become more resilient. Resilient people don't waste difficult experiences and difficult times, but instead choose to use them as a catalyst for growth. Resilience is a skill that can be learned, and whether we like it or not, life gives us plenty of chances to practice.
A good way to gauge your current level of resilience is to consider how you react when things don't go your way. Research shows that the way we cope with little stressors strongly predicts how we will deal with the big ones.
To become more aware of how you react to stress, start by answering these questions:
How does stress affect you physically?
How does stress affect you psychologically or emotionally?
How have you learned to de-stress?
Emotional intelligence also has a lot to do with how well we handle stress and how resilient we are. There are many assessment tools that can help you determine your level of awareness when it comes to your own feelings. For instance, how would you rate yourself on the following?
When someone disagrees with me, I listen to his or her point of view (Hint: If the answer is no or rarely, always start a disagreement with "What do you think?" and don't share your point of view until you understand theirs.)
When I am upset, I find ways to communicate my needs.
I assess my options, choosing the best alternative under pressure.
I control any impulses to act too hastily when I'm under pressure.
I cope with stress in a positive way, examining possibilities.
I am flexible in the face of changes at home and at work.
I take time for myself regularly and do the things I enjoy.
I am optimistic, even in the face of tough challenges.
Most of us are not taught resilience in school -- I know I wasn't, though I wish I had learned it then: I use my resilience way more than I use algebra! Fortunately, resilience is a skill that can be cultivated, practiced, and honed.
Here are three tips to help you exercise your resilience muscles every day:
Choose your expectations wisely. The great Texas singer and songwriter Ray Wylie Hubbard sums this idea up well in one of his lyrics: "And the days that I keep my gratitude higher than my expectations. Well, I have really good days." Being unhappy, frustrated, sad or just about any other feeling, happens because our expectations and reality are out of alignment. We can't control what's happening much of the time, but we can certainly choose our expectations.
Make yourself a priority. Diet, sleep, and exercise -- we've heard the advice so often we tend to forget it or blow it off, yet we do so at our own peril. As someone who has battled depression most of my life, I can tell you that changing my lifestyle changed my mood. I was so tired of hearing people preach about how I needed to be healthier, but it's said so often and so adamantly because it's true and it works. I'm not perfect, but I am more aware of my choices. I swim regularly, I get lots of sleep and I stay active. I haven't had an episode in three years (knock-on-wood), but that's because three years ago, I started making better choices. That's no coincidence.
Get comfortable being uncomfortable. We are either green and growing or ripe and rotting. When life becomes too comfortable, it's easy to become complacent, and complacency is the enemy of courage. Although it can be difficult, it's important to learn to get comfortable being uncomfortable.
Resilient people challenge themselves to use their experiences as learning opportunities because they know that's when they really grow. Ask yourself what this means for you in every situation you face. How can you use discomfort as a catalyst for growth?