The Art of Selecting an Investment Banker
The numbers are important, but your relationship with whom you are crunching the numbers with is even more important.
Opinions expressed by Entrepreneur contributors are their own.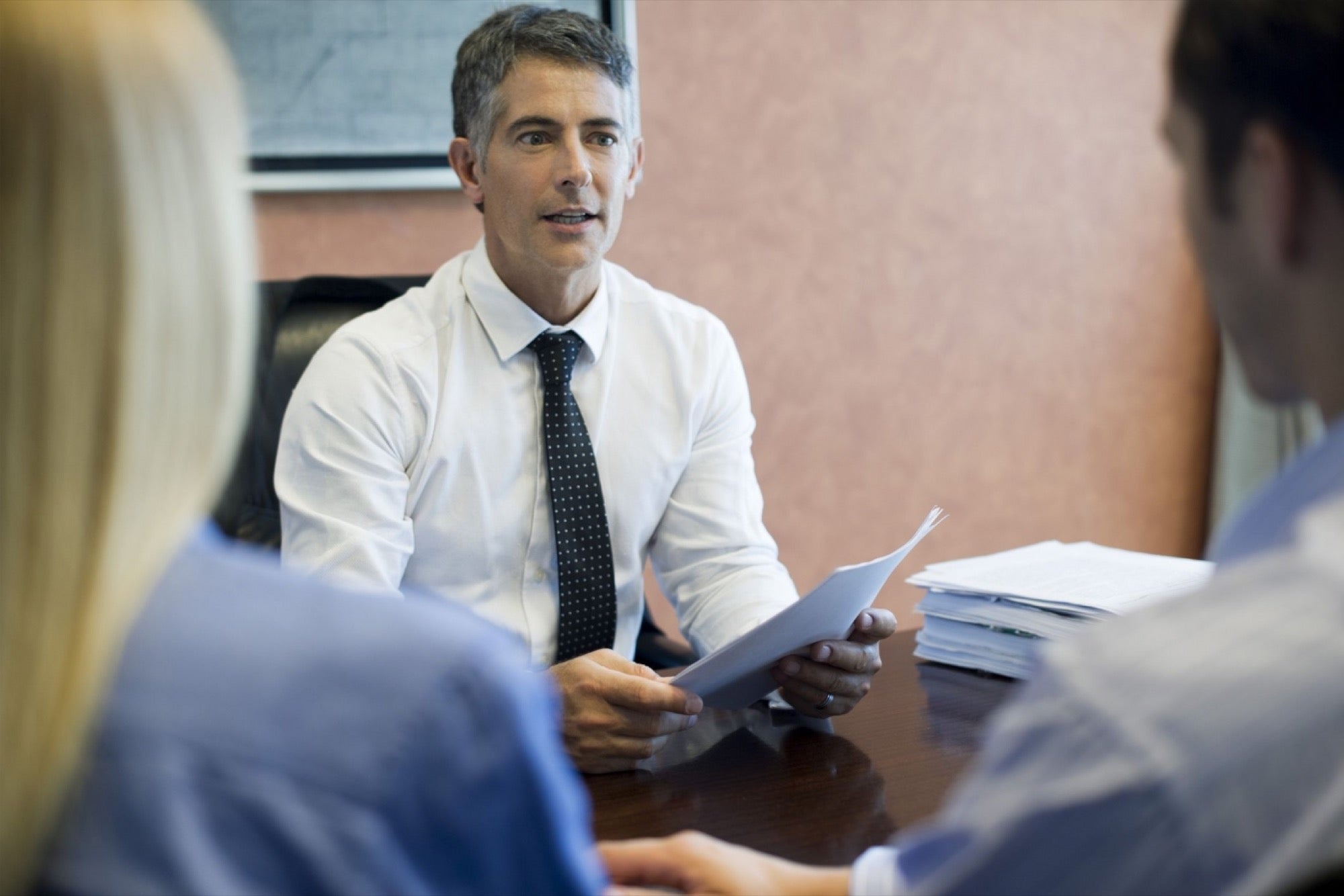 Selecting the right investment banker for your business is like choosing a spouse. The stakes are high, and chances are no one understands your situation quite like you do. Though others might be involved in the courtship, the decision on whom to partner with is yours to make with an awful lot hanging in the balance. You will need thoughtful selection criteria, and an honest reflection of your specific situation.
What I have learned from several successful business exits is that first and foremost, this is a partnership between the CEO and investment banker, not a service provider relationship. Like any good partnership, it is built on trust, with each partner bringing value to the relationship. Each must have an equal commitment to the outcome -- preferably an obsessive level. You will spend countless hours with your banker, long days huddled in conference rooms, and weekends hashing out models and presentations. So, selecting the right banker not only makes endless hours and intense debates more enjoyable, it ensures that the right deal is also an outlier.
Related: 7 Questions for Your Investment Banker
Selecting a banker.
Begin courting bankers well in advance of any process. This decision will have a greater impact on your shareholders and the value of your own equity stake than most decisions you will ever make. Learn how each investment banker thinks about your industry, your business, and how they will approach the advisory role. Getting a feel for the chemistry between you and the banker is key, but equally important is finding out if they will bring critical insight, analytical rigor and creativity to your specific process.
In one of my experiences selecting an investment banker, I talked to eight firms and had an in-person meeting with seven of those. I will admit that the arduous process was distracting, confusing, and worst of all, time-consuming just at a point where achieving our monthly numbers was more important than ever. Ultimately, my company, ShippingEasy chose a boutique firm, Navidar, which we felt had the right credentials as well as the confidence and experience to convince our Board we deserved an outlier result. We also chose them because Navidar had an impressive track record in helping companies develop a market-ready story and then leverage that storyline to drive more buyer interest, and higher valuations. That was a key criteria in selecting Navidar, and I suggest you pay close attention to an investment banker's ability to craft the right story at the right time. In our deal, Navidar helped to position us as an e-commerce enablement cloud, which is a much larger market opportunity than just being a SaaS shipping solution.
Keep in mind that chemistry, experience, training and the ability to craft the narrative matter the most, not the name of the bank. At the end of the day, it is an individual banker leading your deal day-to-day and calling the plays. You want someone that learned M&A from the best in the industry, and has the experience and confidence to think three steps ahead of the buyer. There is no room for rookies running your deal.
Related: How to Choose The Right Investment Banker to Sell Your Business
Learn from others.
One of the most useful exercises in the selection process is talking to other CEOs who have hired your banking candidates. When our Board was debating the final candidates for our deal, we put enormous stock in my notes from those conversations with others. Those conversations yielded honest insights like: CANDIDATE 1 - "I might hire him again, but I wouldn't want to be stuck in an airport with him"; CANDIDATE 2 - "I told Stephen at Navidar that we were set for the meeting on Monday, but he insisted on flying in for the weekend to get the story precisely right. We spent the entire weekend polishing and rehearsing the story based on that buyer's Board comments. If we hadn't done that, we would have missed out on the significant boost in valuation and cash they added to their offer after that meeting."
Remember, you are looking for the banker who takes personal ownership of your deal and treats it as their most important deal. You want a banker who is hungry, who doesn't settle for suboptimal outcomes, who doesn't sleep. You want one who learns your vitals and ends up knowing them better than you do. Some deals close quickly and others do not, they ebb and flow. Determine if the banker will stick it out when the deal gets tough or do you think they may cut and run? These are all questions you can ask of other CEOs that have worked with candidates. Learn about their negotiation skills, and ability to drive buyers to valuation goals and acceptable deal terms. You want a banker who treats negotiations as a chess match, thinking several moves ahead and has the energy to push ahead until they get the right deal, not just any deal.
Related: Turning Passion Into Profits: An Investment Banker Goes to the Dogs
Work only with senior bankers.
Unlike a marriage, there isn't much of a honeymoon period once you've selected a banker. You quickly launch the process and get consumed with preparation by building financial models, creating management presentations, and assembling the virtual data room. Unfortunately, this is often the time when all the senior bankers who showed up at the pitch disappear, and hand the job over to less-seasoned people on their team. Let me be clear, those bankers will not best serve your team. Don't let this happen! Fortunately, because of the due diligence we did in talking to other CEOs who worked with Navidar, I knew this would not happen in the ShippingEasy deal. Partners have the experience to make sure the team is thinking several steps ahead, combing through the details, customizing the process as events unfold, and looking for every opportunity to push up valuation and to negotiate better legal terms. Invest in the relationship during this period so that your bankers know exactly what you expect, understand the nuances of the business, and can learn the story well enough to finish your sentences.
Having gone through several successful exits, my number-one piece of advice is to find banking partners who are as committed to your entrepreneurial goals as you are, and care equally about your shareholders, employees and customers. It's a tall task, and often frustrating, but when you find the right one, it is an amazing experience and an opportunity to build a relationship that will stand the test of time. In my latest experience, the deal is done but the relationship lives on. The result was an outlier, but no party was left shortchanged. Now, that is an art.