Save $50 Off This Charging Station for Father's Day
Give dad the gift of power with this charging station.
Disclosure: Our goal is to feature products and services that we think you'll find interesting and useful. If you purchase them, Entrepreneur may get a small share of the revenue from the sale from our commerce partners.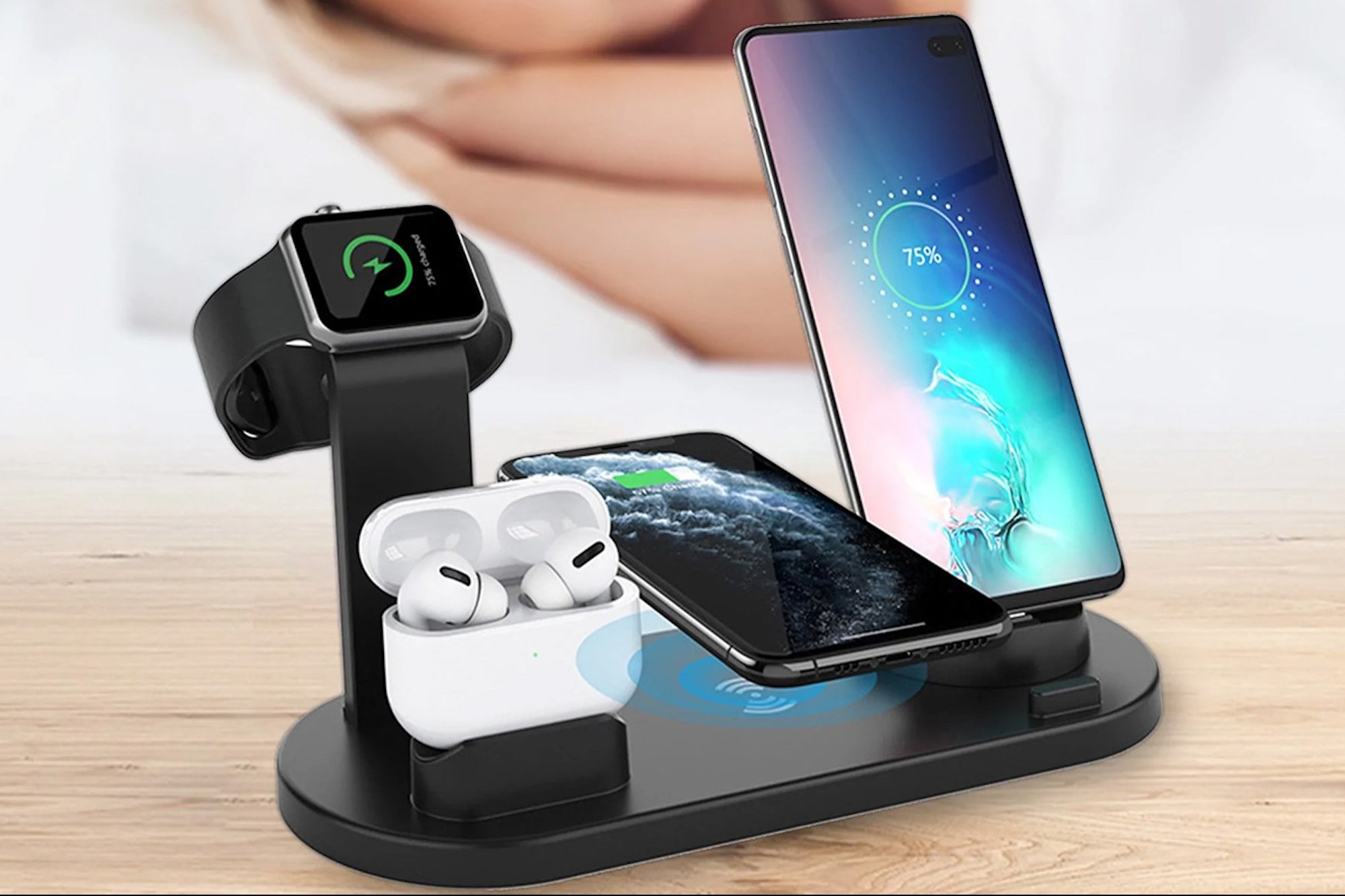 Some people have a hard time keeping their gadgets charged. If "some people" describes your father, then we have a great idea of what to get him this Father's Day. If you're sick of seeing his low battery bars in screenshots or going straight to voicemail when you call, check out the ChargeUp 6-in-1 Wireless Charging Station with Watch Charger.
While this station may be less portable than other chargers, it's a great hub for dad to keep on his desk to ensure his devices stay powered up all day. The multifunctional charging stand has Lightning, microUSB, and USB Type-C interfaces, allowing it to charge virtually any type of mobile device, from iPhones and iPads to Samsung Galaxy and Note. It even has a wireless charging surface for Qi-enabled devices, minimizing the cable clutter.
All together, the stand allows you to charge two phones (one wired, one wireless), your Apple Watch, and your AirPods all at the same time, with minimal wires. It's a complete hub to get everything back up to power, with the most advanced automatic control technology to protect each individual battery against overcharge damage. Plus, it's made with innovative silicone material that prevents scratching any of your devices. Between the convenience and built-in safeguards, it's a comprehensive charging solution that can solve dad's battery woes.
Don't let dad's dying batteries ruin Father's Day. From now through 11:59 p.m. Pacific on June 11, you can get the ChargeUp 6-in-1 Wireless Charging Station with Watch Charger for 50% off $99 at just $49.97.
Prices subject to change.