Crowdfunding Your Self-Published Book? Here Are 3 Things You Need to Know.
At first glance, a Kickstarter campaign seems temptingly easy. It's not.
Opinions expressed by Entrepreneur contributors are their own.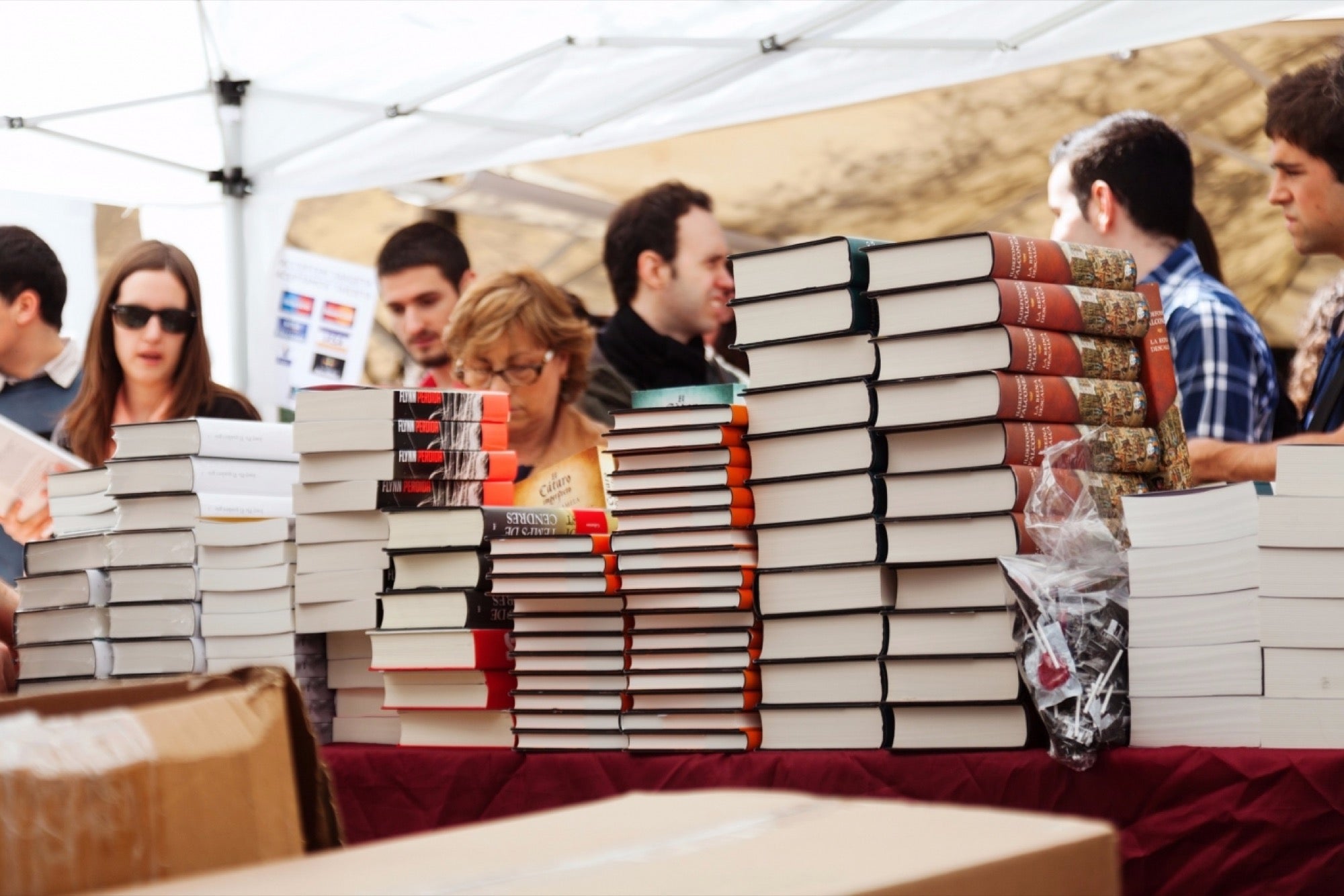 Self-published authors know that you can spend months -- or years -- honing your writing craft, but as soon as your book goes to print, you're no longer just a writer; you're also an entrepreneur. Your publishing imprint is your company, and your book is your product.
Related: 10 Truths About Self-Publishing for Entrepreneurs With a Book Idea
Indeed, crowdfunding is a popular fund-raising method for entrepreneurs seeking support for their new idea. Lately, authors have been finding success with it, as well. And this includes authors building startups and small businesses.
At first glance, the process seems temptingly easy: Set up a page on the crowdfunding platform of your choice, and watch as total strangers invest in your product.
However, it's a little more complicated than that.
Statistics from Kickstarter show that most of that platform's campaigns fail. And that's not good, because your Kickstarter page is never deleted. So, for years to come, anyone who Googles your name may stumble upon that failed campaign. Out of 349,504 total campaigns,Kickstarter reports, just 123,447 succeeded --a 35 percent success rate. Some 14 percent of projects finished without receiving a single pledge.
Fortunately, however, there are measures you can take that will build momentum for your crowdfunding campaign: Here are three things to make crowdfunding work for your self-published book, gleaned from interviews with self-published authors who have already been there.
1. Treat your campaign as the marketing vehicle it is.
The purpose of crowdfunding isn't just getting funds; it's about finding and connecting with people interested in your product. With the right approach, a Kickstartercampaign will win you not only funds, but fans.
"I've used Kickstarter with my last two books and it's been a great way to generate interest and buzz ahead of publication," Kathy Strahs, an award-winning cookbook author, who has been featured on Oprah.com., told me."Backers become evangelists for the projects, sharing via their own social channels to help spread the word," Strahs said.
Crowdfunding is a great pre-marketing strategy, all right, but only when there's a plan in place before that campaign goes live. Just as self-published authors should not hit the "approve" button on CreateSpace before they have a marketing plan lined up, Kickstarters should not hit "submit" until they have created a plan to attract backers to their project.
Related: The 10 Most Funded Kickstarter Campaigns Ever
"I started planning a few months in advance -- [I] worked with videographers to get a video made, figured out my rewards," Strahs said. "Putting together the project page itself took several weeks. I started mentioning it on social media about a month prior to launch, so my network of friends and followers knew it was coming."
Once the campaign launched, Strahs continued, she faced a daily effort to promote it on social media and generate hundreds of promotional emails -- that kind of promotion wasn't and will never be a "build it and they will come" scenario," she said.
But the story has a positive ending: If you too are a self-published author and the thought of spending months doing the prep work for your campaign seems exhausting, you may be comforted to know that that prep work paid off well for Strahs, whose launches brought in five figures each.
In 2015, she raised $21,000 for The 8x8 Cookbook, and this year she has thus far raised over $11,000 for her upcoming book, The Lemonade Stand Cookbook.
2. It won't be easy, but don't give up.
It's well known that about two out of three Kickstarters never meet their goal. Scarier still, among those that fail, almost half fail without receiving any backers at all.
So, what should we do with the knowledge that only one in three of us will receive sufficient support for their project?
The answer: Try any way, and try again. That's what entrepreneur and travel writer Sara Graham did when she self-published a guidebook last year called How To Make Big Moves: Relocate Without Losing Your Mind, after running a Kickstarter campaign to generate the funds.
"Kickstarter projects so often fail, and my first campaign did not meet its goal," Graham told me. "I quickly saw where I made critical errors and re-launched a couple of months later. It's a lot harder than people think to raise funds. I was constantly campaigning and looking for compelling angles to engage potential backers."
By choosing a reasonable goal amount (something that made sense for that particular project), and knowing where the bulk of that funding was coming from before launching her campaign, Graham managed to meet her funding goals the second time around and give herself a publicity boost, as well.
She used social media to keep her followers in the loop on her campaign, so they could also watch it grow, she said.
"Facebook was essential to keep my network updated on the progress. Once people see momentum and some "social proof,' they are keener to [give] support," Graham said. "And, as I got closer to my goal amount, people got excited and I had backers come from unexpected places".
3. Visual appeal is extremely important.
When JF Garrard wanted to build an audience for her first book, a multicultural vampire novel titled The Undead Sorceress, she launched a Kickstarter campaign and branched off from there.
Now, Garrard, whose dark stories focus on society's increasing awareness of diversity issues and the breaking down of cultural stereotypes, not only knows how to run a successful Kickstarter campaign -- she's also mastered the use of graphic and video software, giving her more speaking opportunities at conferences.
"As a result of the campaign, I created a lot of artwork since I knew most projects are very visual; and I've expanded topics I can discuss at literary conferences," Garrard told me. "I can now talk about publishing and how to run a Kickstarter campaign. I've learned about how to make videos and scripts. [I'm] still not very good at the makeup thing for on-camera purposes, but I'm not superwoman!"
Garrard added that she spent more on editing and art than she collected through Kickstarter, but her investment proved a good one because it boosted the skills she developed, and the number of copies she sells at conferences
Sara Graham reported similar lessons; she said she put great effort into the look, feel and tone of her campaign, not only on her Kickstarter page, but also in how she presented herself to possible supporters outside of that platform.
"Good visuals are so key to a campaign's success. I spent a lot of time on the "look' of it all, and sending personal emails, as well. It was a lot about tone and timing of those emails that helped me along," Graham said.
Related: How This Self-Published Author Sold 10,000 Books with Almost No Money and Zero Connections
If you too are a self-published author seeking a creative new way to get attention to your latest book idea, you might want to give crowdfunding a try. Launching a Kickstarter can be risky, but with the right strategy, it might just be what you need to get your book off the ground.