Feeling Like Your Balance Is Out of Whack? The Problem Could Be Your City
If you have big entrepreneurial dreams -- but still want a life – you should pursue them in a midsized city.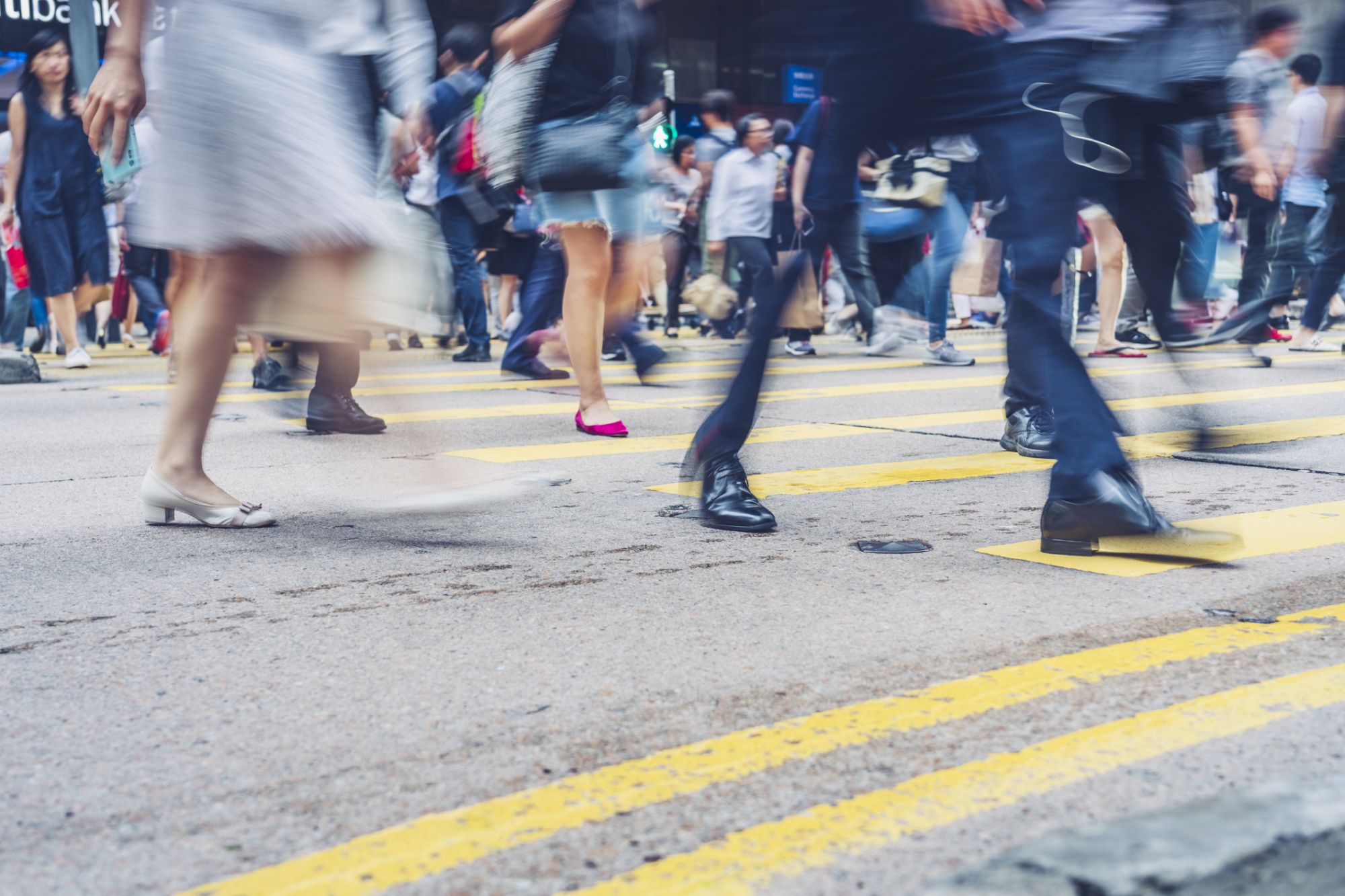 Opinions expressed by Entrepreneur contributors are their own.
Unsurprisingly, entrepreneurs and burnout go together like big cities and traffic jams. Is it any wonder research cited by Harvard Business Review notes that hyperfocused business founders live in constant, draining stress?
But it doesn't have to be that way. Although many entrepreneurs consider work-life balance to be about as real as dragons or fairies, perhaps they're checking off their daily to-do lists in the wrong city. You spend countless hours as CEO, accountant, salesperson and janitor: Consider opening shop in a midsized location, like St. Louis, rather than an outsized metropolis to help alleviate the stress associated with work-life imbalance.
Smaller cities could hold the secret to more fulfilling entrepreneurship.
Regardless of where you work, you'll be burning the midnight oil. But what if you didn't have to feel super-stressed because your remaining hours weren't filled with wasted time? Beyond that, what if you could find great talent at affordable prices? Finally, what if you could afford to live and have some extra money left over to play?
Sure, entrepreneurs in my city -- beautiful St. Louis -- work crazy hours, but they don't spend a ton of time in transit. Live in Dallas or Miami, and you're likely to be at least 45 minutes away from everything -- and that doesn't include traveling in rush hour.
In fact, a study by MagnifyMoney revealed that large cities such as Philadelphia, Los Angeles and New York City topped the list of cities with long commutes and expensive living. When I compare St. Louis's cost of living to those of San Francisco or L.A., I'm comforted knowing that I can build equity in my house for far less than my friends in those cities who are paying rent.
Also, those of us working in St. Louis have opportunities our larger-city compatriots couldn't dream of. If I want to set up a meeting with an executive or community leader -- even the mayor -- I can. It doesn't take months to network; people are well-connected and open their networks readily. And in the early days of entrepreneurship (when building a team to realize the dream is key), finding affordable talent is not only possible, but it can be the defining factor between thriving and drowning.
Statistics from the United States Census Bureau indicate that some people have already gotten this memo -- they're migrating to midsized cities in lieu of crowded urban centers where no one knows their name. In other words, now is the time to get on the bandwagon: More entrepreneurs filtering into St. Louis can only be a boon for future business.
Eager to find better balance? If you live and work without the constraints of a huge city and a "never sleep" mentality, you'll find it simpler to apply the following strategies for personal wellness and satisfaction:
Related: 15 Best and Worst Cities in America to Start a Small Business
1. Focus on your "one thing.'
In their book The One Thing, authors Gary Keller and Jay Papasan ask: What's one thing you could do each day that would make life easier? For me, it's all about maximizing joy. I accomplish this by leveraging technology to accommodate my life's needs. For example, purchasing groceries through Instacart while taking a Lyft to a work dinner saves time and boosts joy: I don't feel negligent in my duties as a mom or a professional. Additionally, I make every effort to maintain the "one thing" with my family: family dinner. It's an opportunity for my husband, me and our children to connect.
In some ways, finding your one thing and giving it attention is a form of self-care: You're stepping away from the daily grind and into a head space that promotes happiness and well-being. And self-care, as it turns out, is not something that's taken lightly. A Pew Research Center study cited by NPR found that millennials are making more self-improvement commitments than any generation preceding them. Your one thing is a part of that.
Related: 10 Overlooked Cities Where Business Opportunities Are Rising
2. Laugh a little every day.
It sounds trite, but when you laugh more, you immediately de-stress. It's hard to stay in a bad mood when you're bent at the waist laughing so hard tears run down your face. Laughter is my weapon against burnout, which is why I reserve one night a month to hang out with my three purpose-driven female friends to de-stress and recharge over meals and life updates.
Living in a mid-tier "village" makes laughter and people-to-people connections more possible. Meetups are simpler when everyone is working nearer to home. In Milwaukee, for instance, technology professionals have set up regular informal get-togethers for the sole purpose of having a good time with individuals they may not otherwise encounter.
Related: The 5 Most and Least Stressed U.S. Cities
3. Join entrepreneurial growth groups.
Again, a cozier city like St. Louis includes a number of organizations that can more easily connect people. Brazen -- of which I'm a member -- supports women CEOs; another is 1 Million Cups, which holds weekly coffee sit-downs with like-minded entrepreneurs who present their companies, problem-solve and collaborate. If you live in a sprawling metropolis, you might be hard-pressed to squeak in time for peer-to-peer mentorship groups or sitting on advisory councils, thus losing out on valuable insights and networks.
As Norwest Venture Partners discovered, 93 percent of serious, successful CEOs regularly gather with other founders, and 27 percent do so several times weekly. Not everyone has the opportunity to access resources, peer groups and support organizations if they're spending four hours a day on the train or in a car, leading to greater work-life imbalance over time.
Being an entrepreneur takes a special blend of high energy, ambition, "stick to it" attitude and community. As an entrepreneur, you already have the drive and ambition, but living in a place like St. Louis provides greater opportunities -- because of community support -- that can help you achieve success.