5 Hot Trends That Will Continue to Change Your Ecommerce Horizons in 2018
Chatbots, personalization, international sales and better protection against fraud are all helping you to sell more. Give thanks.
Opinions expressed by Entrepreneur contributors are their own.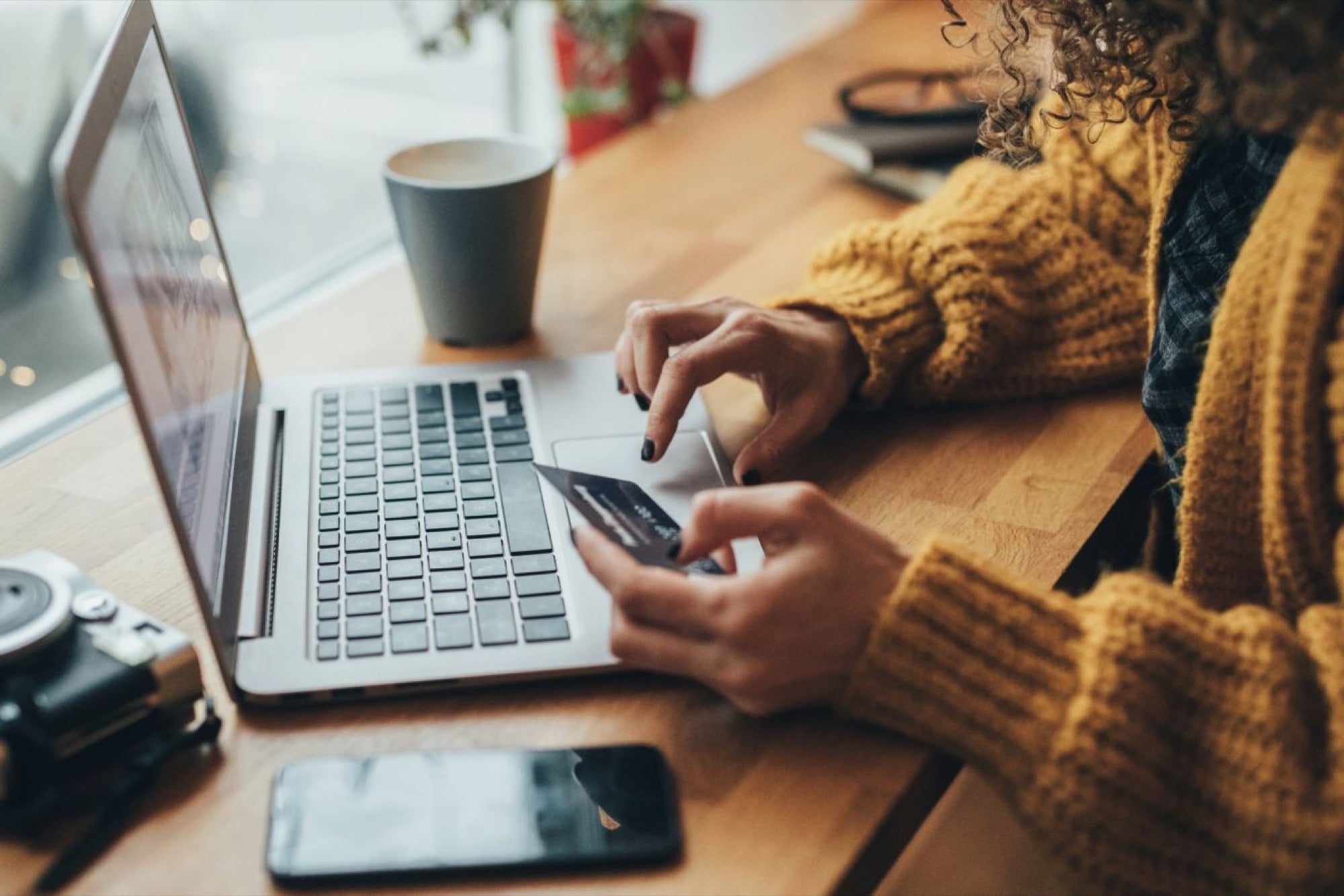 Recent data released by the U.S. Census Bureau shows impressive growth for the ecommerce industry, with online revenue steadily eating into an additional 1.5 percent of total retail sales every year over the past several years.
Related: It's (Almost) Summertime, and Customers Are Distracted. Here Are 5 Ecommerce Trends You Need to Pay Attention to, to Keep Customers Listening.
As retail giants and traditional storefronts continue to cut costs or even shut their doors, we can't help but wonder how the future of ecommerce will look. Between the announcements that Toys R Us was filing for bankruptcy and Walmart had halted hiring for the holiday season, it's clear that digital commerce is putting a big dent in its brick-and-mortar competitors.
So what are the next growth frontiers in online retail? The developments that helped make 2017 such a landmark year in the trajectory of the industry may be one indicator along, with several predictions I've posed below on where things are headed over the year ahead.
1. A larger international market
While many merchants may be worried only about reaching buyers in their own backyards, consider the inevitable growth of the international ecommerce market. Shoppers have no problem going beyond borders -- buying from U.S. vendors, for example -- as long as those vendors' sites and storefronts can translate their copy, allow multiple types of payment and utilize shipping solutions that aren't outrageously priced.
In fact, a recent Nielsen reported that 57 percent of shoppers polled had purchased from an overseas retailer within the past six months.
Selling to an international market may seem like a huge undertaking, and can indeed be overwhelming if you don't have the right platform or tools available. But, thanks to solutions like BigCommerce, sellers can handle global markets in more than 150 countries. The integrations offered make it easy to accept payments through a number of gateways, including PayPal and Stripe, without transaction fees.
Shipping calculators and integrations also make it easy to ship products internationally and to account for the necessary shipping fees and taxes, without biting into your profit margin. Your store will display in nearly any language with nearly any currency, so no matter where your customers are, your store will provide a positive customer experience.
2. Expect the "little guy" to look beyond Amazon.
Amazon is projected to make up half of all ecommerce sales in the United States by 2021, a sobering statistic for smaller merchants. That said, third-party merchants accounted for an impressive $11.98 billion in sales on Amazon during the first quarter of 2017 alone, signaling the power smaller brands have to take advantage of the ecommerce behemoth's platform.
With Walmart heavily promoting its own marketplace platform for third-party sellers, expect more retail giants to hop on board, to appeal to smaller merchants in the coming months and years.
Using a system like ChannelApe allows you to connect all of your ecommerce integrations into your current systems. This way, you can list your products for sale in a number of third-party markets like those on Amazon and Walmart, without potentially overselling a product.
Related: Future Of E-Commerce: Five Trends To Watch Out For In 2017
Of course, it can be difficult and time-consuming to track inventory and manage orders from one platform to the next, so these integrations can automate and simplify the process. If you sell a product on Amazon or Walmart, your inventory will update so the same product isn't sold from another marketplace or customer touchpoint. This streamlines your entire operation, giving you more time to focus on other areas of your business.
3. The power of personalization
Marketing personalization is a two-way street. Merchants have the ability to gather more data on their customers and prospects than ever before. Meanwhile, personalization has become an expectation of the modern consumer.
Personalized shopping experiences based on demographics, previous buying behavior and browsing history are also just the start.
Personalization is easy when you have access to the right data. Figuring it out all on your own takes time. That's where a platform like Evergage becomes essential to ecommerce success. It's a real-time personalization platform that combines behavioral analytics with your customer data and advanced machine learning.
This allows you to interact with each person who visits your store so you can deliver a truly personalized and individualized experience. You'll automatically deliver personalized content and product recommendations and can use split-testing to optimize your conversion rates. You'll be able to reduce shopping-cart abandonment and improve customer loyalty.
4. More chatbot-powered conversations
According to data from eMarketer, more than half of today's social media users prefer to use messenger apps to connect with brands, rather than turn to email, phone, or a traditional live chat. Enter the chatbot, which is able to reach customers and respond to requests in real-time, learn more about them and personalize their shopping experience based on their responses.
Moreover, chatbots can engage with shoppers, without requiring them to install a native app. Chatbots integrate with platforms such as Skype, Kik and Facebook Messenger.
Though chatbots are doing a great job, so much so that research shows that 35 percent of consumers want more chatbots, they do lack one key element. And that element is the ability to empathize. That's why it's important to have a human customer service representative standing by.
Even so, millennials say they are ready to spend $618 via a chatbot. That's an amazing income stream for ecommerce store owners.
If the idea of building a chatbot for your ecommerce operation seems daunting, you can turn to a platform like Pandorabots. It helps you build smart chatbots for ecommerce. You can use the basic platform to build and learn as you go, and when you're ready to execute, you can move it over to artificial Intelligence as a service (AIaaS), which allows you to integrate the chatbot into your applications. You can build a virtual agent to your specifications, and add an avatar or speech capabilities. Best of all, it's free.
5. Increased protection against fraud
Retailers lose billions of dollars annually to fraud, signaling the need for merchants to protect themselves and their customers alike. With security already on the minds of consumers at large, expect a heavier emphasis on security from specialized services and storefront platforms. While there are already ways for merchants to prevent fraud, expect security to become a bigger priority in the coming years.
CyberSource's 2017 Online Fraud Benchmark report showed that 58 percent of merchants polled considered their address verification service to be one of their three most effective fraud-prevention tools. Other services considered useful were for card verification numbers and device fingerprinting. Only 25 percent of merchants considered negative lists and two-factor phone authentication among the most effective tools.
Some 62 percent of merchants called the chargeback rate the most important key performance indicator. Manual review was also seen as helpful to avoid fraud, but it can be costly. Seventy-nine percent of businesses used manual review, and on average, they reviewed 25 percent of their orders. The manual reviews account for the majority of the fraud management budget.
Fortunately for businesses, there's a solution that assists with fraud prevention and damage control. Chargeback allows you to bring all of your data sources together, which allows you to spot fraud before it occurs … and when you can't, you can take control after the fraudulent transaction happens. That way, you can refund the customer, prevent order fulfillment and reroute shipments.
Related: How Can Ecommerce Owners Use the Latest Trends to Their Benefit? 5 Entrepreneurs Advise.
On the horizon
In the coming years, we'll see more merchants expanding outside of their native countries to provide their products and services to a more global market. It will be easier to build brand awareness and bring in new customers through a variety of third-party marketplaces while providing a personalized shopping experience. Merchants who want to stay on the cutting edge will need to integrate chatbots and take steps to curb and prevent fraud.