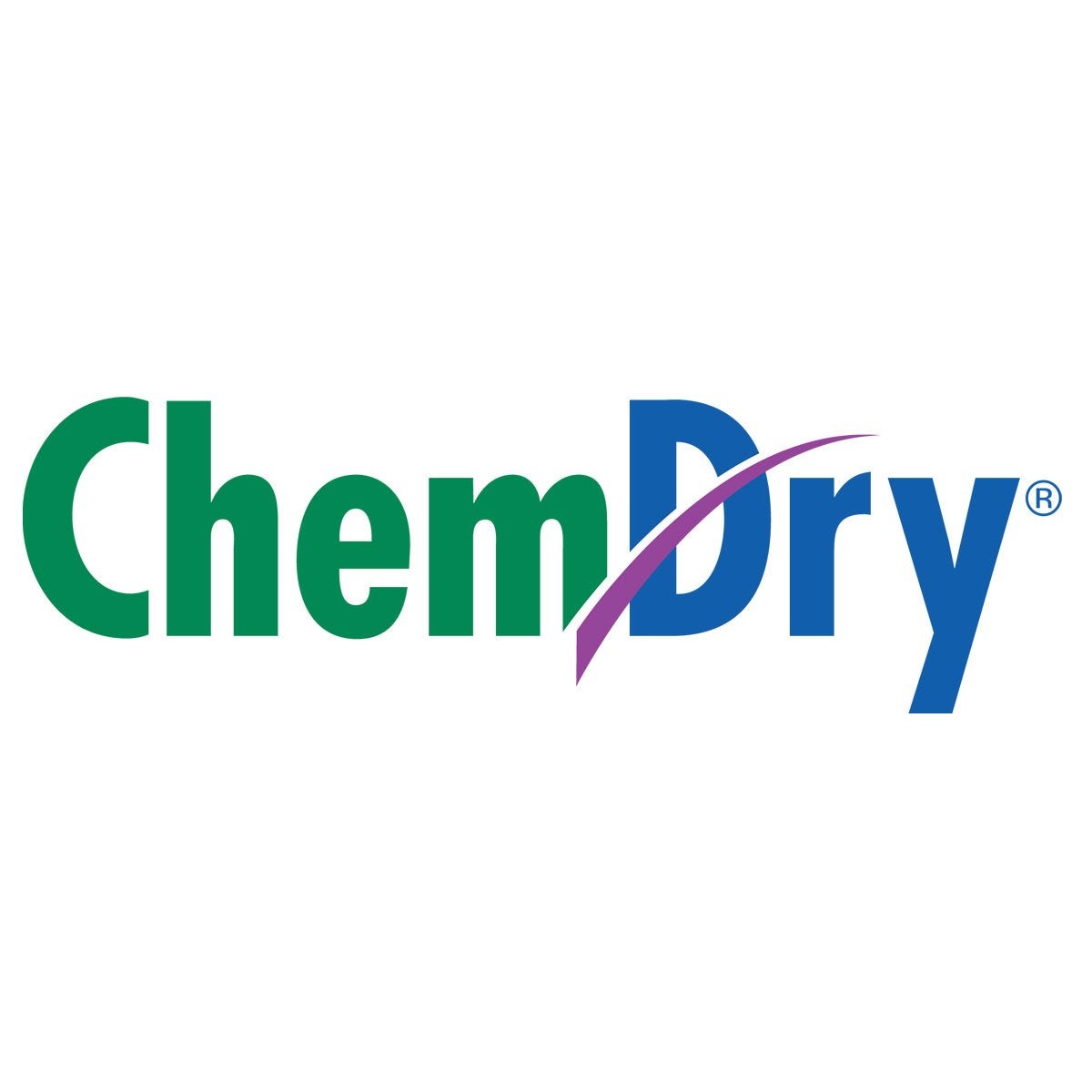 500) && (window.scrollY || window.pageYOffset < (document.getElementById('childContainerDom').offsetHeight) - (document.body.clientHeight)) ? false : true" >
Chem-Dry Franchise
Ready to become your own boss? Franchising is an excellent option for entrepreneurs looking for a relatively stable new business venture.
The International Franchise Association reports that franchise opportunities are more popular and successful than ever, with approximately 8.45 million franchise employees in 2022 and production output totaling $826.6 billion.
More franchise owners equate to more growth, so if you're ready to get in on the revenue, keep reading to see if the franchise industry is the right business opportunity.
Reasons to become a franchise owner
Franchising is an avenue that allows you to become your own boss without the usual headache and struggle of a startup.
Becoming a franchisee is still full of hard work and requires determination, but an added level of security comes from partnering with an established company. Your franchisor will provide you with a business roadmap, resources and the brand recognition you need to promote success.
When you start a new business from scratch, it takes time, money, strategy and a little luck to build your brand name and customer base. One of the biggest reasons to become a franchise owner is you get to bypass that struggle.
Partnering with a franchise means immediate visibility and a built-in customer base. Chem-Dry has been around since the 70s and is now the world's leading carpet cleaner. That recognition guarantees you'll start at an advantage.
Related: 7 Things You Need to Know Before Becoming a Franchise Owner
Pros and cons of becoming a franchise owner
Starting a new business can be a long road filled with uncertainty, but entering into a new franchise agreement certainly has some added perks. See below for both sides you should consider before entering into an agreement.
Related: 3 Key Considerations for the Modern Franchisee
Pros of becoming a franchise owner
Some of the positives that come with owning a franchise include the following:
In most cases, there is no experience required.
The franchisor provides training and support.
The established business will bring trusted systems that are proven to work.
Customer loyalty and brand awareness come with the territory.
Franchisors have national and local marketing reach.
Cons of becoming a franchise owner
When it comes to business decisions, you never want to think negatively. However, it is always important to look at the "what ifs" and the downsides so you are best prepared for any situation that may arise.
One of the most significant cons of becoming a franchise owner is the lack of freedom. While you may own the location, this is not your business. Think of owning a franchise as leasing an apartment.
While you pay to own that apartment and the space, your landlord — the franchisor — decides the rules and regulations of that space. If at any time your landlord decides you are not within the terms of your lease, they reserve the right to evict.
Another thing that falls in the lack of freedom category is a limit on creativity and operations. If you love coming up with new ideas and playing with design, that will not fly in a franchise agreement.
You will follow a pre-established system that mandates marketing, aesthetics, products and everything in between.
Other cons of being a franchise owner include the following:
Limits of building structures and franchisor restrictions.
Costs: Initial investment, franchise fees, royalty fees, license fee.
Giving franchisor access to finances.
Related: The 10 Commandments of Franchise Ownership
A little Chem-Dry history
Before entering a franchise agreement, it's essential to know the company's story.
Robert Harris founded Chem-Dry in the 1970s. As a BYU student in Utah, Harris worked for a small carpet cleaning company. During his time as a cleaner, he realized he didn't like the company's products, as they left chemical residue and other unattractive things around the houses.
As Robert Harris was looking for an alternative way to clean carpets, an idea fell into his lap — literally. While on a flight, he spilled on his tie and the flight attendant used club soda to remove the stain without damaging the material of his tie.
This incident sparked his idea of using carbonation to clean carpets rather than harmful chemicals. In addition to eliminating harsh chemicals, Chem-Dry's method uses less water than other cleaning products, resulting in a more eco-friendly process and shorter drying times.
While this seems like a simple concept, there was nothing else on the market like this at the time.
Because of Harris' innovative idea, Chem-Dry is now the world's number one low-cost carpet, rug and upholstery cleaning brand with over 3,000 franchises. They recently moved their headquarters from Logan, Utah, to Nashville, Tennessee.
Everything you need to know about Chem-Dry
Now that you've got the history, it's time to get into the process, costs and everything else you need to know about franchising with Chem-Dry.
Why choose the carpet cleaning industry?
While the carpet cleaning industry might seem niche, it is a vast market. Think about it: how many people do you know with carpets in their homes?
Over ten billion square feet of new carpet are installed each year in American homes, all of which need regular cleaning. In recent years, carpet cleaning has seen massive growth, exceeding $5.5 billion in 2020 at a 3% growth.
The science behind Chem-Dry
Chem-Dry owns a proprietary cleaning process called the Hot Carbonating Extraction Process. This precise chemistry emulsifies dirt, debris, oils and allergens for a more efficient, less toxic removal with a faster drying time.
Their carpet cleaning solution, called The Natural, does not contain soap, detergents, solvents, enzymes or other harsh chemicals.
If you are looking for a company that cares about the footprint it leaves, Chem-Dry offers the answer. The Natural is their non-toxic pride and joy because it:
Has been Chem-Dry Green Certified.
Is included on the Food and Drug Administration's G.R.A.S. (Generally Recognized as Safe) list, deeming it safe and non-toxic for children and animals.
Does not leave behind a sticky or dirt-attracting residue like other toxic chemicals.
Is allergy friendly.
Chem-Dry's facts and figures
One of the most important parts of researching a franchise system is understanding the financial commitment to enter it and your potential profit. See below for the key facts and figures of partnering with Chem-Dry.
Initial investment: $68,145+
Initial investment cost includes: Initial license fee, turn-key New Business Set, equipment package and working capital.
Monthly franchise fee: $414.32 per month.
Franchise financing: In-house with for the cost of the license fee, free from interest and payment until the fourth month of operation.
National ad fund: None.
Related: How to Be A Wealthy Franchisee
How much can you earn as a Chem-Dry franchise owner? That number is primarily up to you. However, to give you a better idea of the range franchisees make, here is the median revenue of franchise owners:
Top 5%: $1,202,497
1st Quartile: $722,902
2nd Quartile: $302,274
3rd Quartile: $177,868
4th Quartile: $101,085
Bottom 5%: $101,085
Related: The Role and Responsibilities of a Franchisee, Defined
Reviews of Chem-Dry
Chem-Dry does 80% of its cleaning service in residential homes, with the remaining 20% in offices and commercial spaces. Their target demographic is women, with 70% of their customers being upper-middle class, educated, fully employed and married mothers of multiple children.
Chem-Dry's website boasts positive reviews from customers who report excellent experiences with:
Technicians.
Prices.
Professionalism.
Knowledge.
Customer service.
Products.
Next steps with Chem-Dry
If you like what you've read so far and think Chem-Dry could be a good fit for you, then the next thing to do is continue your research process and begin the recruiting funnel with the company.
Request for information from Chem-Dry.
Meet and greet phone call.
Introductory webinar.
Review of Franchise Disclosure Document (FDD).
Talks with Franchisees, Field Visits and Additional Research.
Sign agreement with Chem-Dry.
Related: Ready to Commit? - Franchise License Agreement
How you can open a Chem-Dry franchise
If owning a Chem-Dry carpet cleaning franchise sounds like the right business opportunity for you, then it's time to start. The Chem-Dry business has over 2,500 worldwide locations and 45 years of success, so you will undoubtedly be in good company.
Related: Are You an Ideal Franchisee? Here's How to Find Out.
Remember to weigh the pros and cons and picture yourself as the owner of your very own franchise.
If you can envision that future, continue researching franchise information, gather your financials and reach out to Chem-Dry to get the process started.
Are you looking for more content to learn all about franchising?
Explore the Entrepreneur Franchise Center here
.
Company Overview
About Chem-Dry Carpet & Upholstery Cleaning
Industry
Maintenance
Related Categories
Carpet & Upholstery Services, Miscellaneous Maintenance Businesses, Cleaning/Restoration
Founded
1977
Parent Company
Belfor Franchise Group
Leadership
Ed Quinlan, President
Corporate Address
3310 West End Ave., #620
Nashville, TN 37203
Social
Facebook, Twitter, LinkedIn, Instagram, YouTube, Pinterest
Sponsored Content
More from Chem-Dry Carpet & Upholstery Cleaning
Own A Chem-Dry Floor Cleaning Franchise
Low overhead, high returns make this a best-buy opportunity
More than 14 billion square feet of carpet and flooring is installed in homes and businesses each year — and every inch of it must be cleaned at some point. That's why a Chem-Dry franchise is a year-round business with ongoing, significant earning potential.
Chem-Dry's patented Hot Carbonating Extraction process put us on the map almost 50 years ago. The process, which uses water and no harsh chemicals, dries quickly and is safe for kids and pets. It sets the tone for almost five decades' worth of market leadership, including more than 50 green-certified products and services.
Chem-Dry is also an affordable franchise, thanks to a home-based business model that lets you grow at your own speed. The investment to own a Chem-Dry franchise starts at $68,145 and includes a $414.32 monthly service fee that doesn't change, no matter how much you earn. That's because Chem-Dry doesn't believe in penalizing entrepreneurs for success!
With Chem-Dry, you'll partner with one of the best-known franchise names in the world. We consistently appear in the top ranks of best-bets from such well-known evaluators as Franchise Business Review and Chem-Dry has been Entrepreneur magazine's top-rated carpet cleaning franchise for 32 straight years. We also enjoy an industry-leading customer-retention rate of 96 percent, thanks to best-in-class training and support.
There are many financing options available, including in-house, low-interest financing, as well as a 10 percent licensing fee discount for veterans through the International Franchise Association's VetFran program.
Franchising Since
1978

(45 years)
# of employees at HQ
118
Where seeking
This company is offering new franchisees throughout the US.
This company is offering new franchisees worldwide.
# of Units
2,027

(as of 2023)
Information for Franchisees
Here's what you need to know if you're interested in opening a Chem-Dry Carpet & Upholstery Cleaning franchise.
Financial Requirements & Ongoing Fees
Here's what you can expect to spend to start the business and what ongoing fees the franchisor charges throughout the life of the business.
Initial Franchise Fee
$23,500
Initial Investment
$71,145 - $234,924
Net Worth Requirement
$70,000 - $90,000
Cash Requirement
$50,000 - $90,000
Veteran Incentives
10% off franchise fee
Royalty Fee
$452/mo.
Ad Royalty Fee
$160/mo.
Term of Agreement
5 years
Is franchise term renewable?
Yes
Financing Options
Some franchisors offer in-house financing, while others have relationships with third-party financing sources to which they refer qualified franchisees.
| | |
| --- | --- |
| In-House Financing | Chem-Dry Carpet & Upholstery Cleaning offers in-house financing to cover the following: franchise fee |
| Third Party Financing | Chem-Dry Carpet & Upholstery Cleaning has relationships with third-party sources which offer financing to cover the following: startup costs, equipment, inventory |
Training & Support Offered
Franchisors offer initial training programs and a variety of ongoing support options to help franchisees run their businesses.
On-The-Job Training
17 hours
Classroom Training
23 hours
Ongoing Support
Security & Safety Procedures
Franchisee Intranet Platform
Marketing Support
Operations
Additional details about running this franchise.
Is absentee ownership allowed?
No
Can this franchise be run from home/mobile unit?
Yes
Can this franchise be run part time?
No
Are exclusive territories available?
No
Franchise 500 Ranking History
Compare where Chem-Dry Carpet & Upholstery Cleaning landed on this year's Franchise 500 Ranking versus previous years.
Additional Rankings
Curious to know where Chem-Dry Carpet & Upholstery Cleaning ranked on other franchise lists? Find out below.
Disclaimer
The information on this page is not intended as an endorsement or recommendation of any particular franchise or business opportunity by Entrepreneur Media. Our listings and rankings are solely research tools you can use to compare opportunities. Entrepreneur stresses that you should always conduct your own independent investigation before investing in a franchise or business opportunity. That should include reviewing the company's legal documents, consulting with an attorney and an accountant, and talking to former and current franchisees/licensees/dealers.
Updated: December 12th, 2022