6 'Tone-Deaf' Ads That Got Companies in Trouble and Damaged Their Brands
In London, a series of Match.com subway ads rubbed consumers the wrong way, and the ads were pulled. Here are some other companies that made some questionable marketing choices.
Opinions expressed by Entrepreneur contributors are their own.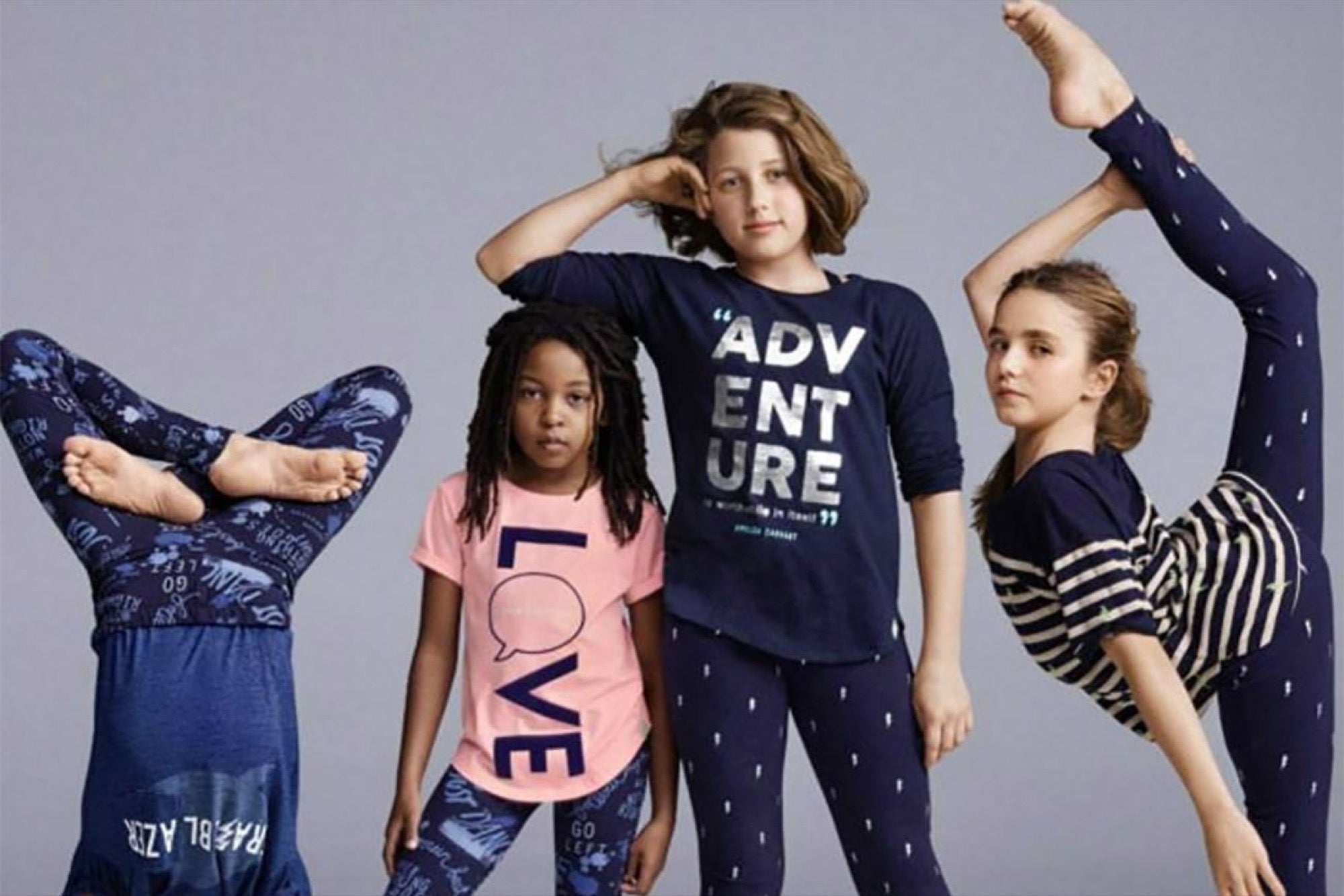 Dating website Match.com caused outrage across social media after its ads in London's underground suggested that red hair and freckles were "imperfections." The Twitterverse lashed back -- with some formal complaints filed with the Advertising Standards Authority.
The ads, which also featured a man with two different colored eyes, had the tagline "If you don't like your imperfections, someone else will."
As a general rule, throwing shade on physical features isn't a smart call in marketing.
Thanks https://t.co/aJZcvXM0Ss. Lovely to learn I'm covered in "imperfections" #LoveYourImperfections pic.twitter.com/dQVTPquoar

— Fleur Bone (@FleurBone) April 11, 2016
Match.com responded by issuing a public apology and taking down the offending billboards.
While edgy and provocative advertising can be a good marketing hook at times, Melanie Spring, chief inspiration officer at Sisarina, a branding firm based in D.C., says, "This [ad] isn't edgy. It's rude and makes people feel bad about themselves. Words can do some serious damage."
Related: Gap Apologizes for 'Racist' Ad
Being aware of the political climate and integrating customer feedback is a key to brand management. Marketing isn't meant to be developed within a silo, writes Entrepreneur contributor Firas Kittaneh, who runs ecommerce company One Mall Group. In addition to gauging feedback from other people in marketing, "Marketers, for their own purposes, should reach out to their colleagues in finance, sales, customer service, product and engineering for valuable help and guidance," he writes.
"Branding is a feeling," says Spring, "and if you jump on the wrong wave, use bad news to do your marketing or get into a big mess on accident, it can wreck the feelings people originally had about you."
She points to the pushback Cheerios recently received for acknowledging the passing of Prince in a tweet, which was meant to pay tribute to the music giant, that read "Rest in peace" with a Cheerio where the dot above the "i" would be. The sign was in purple and tagged #prince.
Some fans felt the tweet was insensitive and used the musician's death for company gain, so Cheerios quickly apologized and removed it. Mistakes will be made, and Spring suggests that sometimes just apologizing when a marketing decision blows up can be the best response.
Match.com isn't the first (or last) company to make missteps in marketing. Here are six other companies that probably wish they could roll back the clock on some marketing that went south.
Related: The Key Lesson for Businesses From Starbucks's 'Diabetes Here I Come' Debacle
1. 'Racist' Gap Ad
In early April 2016, Gap got in hot water after it ran a photo that was deemed by some as "racially insensitive" as part of an ad campaign featuring four young girls who are part of traveling circus Le Petit Cirque. The photo in question features a taller Caucasian girl propping her arm on top of the head of a shorter African American girl.
Gap announced the Le Petit Cirque campaign, and the Twitter backlash was swift.
@GapKids proving girls can do anything... unless she's Black. Then all she can do is bear the weight of White girls. #EpicFail

— Fatima La'Juan Muse (@TheTherapyDiva) April 2, 2016
Gap quickly issued a public apology and replaced the offending picture from its campaign. In an odd twist, it's been reported the two girls in question are actually sisters.
2. Bloomingdale's holiday ad suggesting date rape drug
Bloomingdale's holiday catalog ran an ad last year before Christmastime that earned the clothing retailer some serious flak. The ad featured a woman dressed up for a holiday party laughing while a man looks at her.
The scene is captioned: "Spike your best friend's eggnog when they're not looking."
The backlash was immediate. Tweets spewed outrage over the ad, which many thought suggested date rape.
In response, Bloomingdale's issued an apology: "In reflection of recent feedback, the copy we used in our recent catalog was inappropriate and in poor taste."
Related: Why the Bloomingdale's Ad Was an Inexcusable Marketing Mistake
3. More suggestions of 'date rape' from Bud Light
In this no-means-no day and age, Anheuser Busch made a big mistake in its #UpforWhatever campaign that launched last year when it printed the tagline on a Bud Light bottle:
"The perfect beer for removing 'no' from your vocabulary for the night. #UpForWhatever"
The tagline instigated a storm of criticism on social media, from outrage that the tagline promotes reckless drinking to accusations that it promotes sexual assault.
Even politicians weighed in. New York state congresswoman Nita Lowey tweeted:
RT if you agree @budlight #UpForWhatever campaign should promote responsible - not reckless - drinking. #NoMeansNo pic.twitter.com/EFxwi2nZ4w

— Nita Lowey (@NitaLowey) April 28, 2015
Following the pushback, Bud Light vice president Alexander Lambrecht said in an emailed statement, "It's clear that this message missed the mark, and we regret it. We would never condone disrespectful or irresponsible behavior."
Related: These Social Media Fails Got People Fired
4. Sprint calls T-Mobile 'ghetto'
A recent Sprint advertisement earned the company accusations about race and class insensitivity.
The video was part of Sprint's #Listening Tour across the United States, where the company's CEO Marcelo Claure spoke to customers about their perceptions of phone service.
In the video, Claure says to a group of people, "I'm going to tell you a carrier name and I want you to basically tell me what comes to your mind."
When he says, "T-Mobile," a Caucasian woman responds that the first word that enters her mind is "ghetto."
Angry tweets followed the release of the Sprint video.
How could @sprint not realize that calling @TMobile customers 'ghetto' had racist and classist implications.

— Melvin Johnson (@melvinjdesign) April 13, 2016
@marceloclaure @TMobile @sprint lost another customer.. last time I checked, you guys need all the customers you can get GHETTO or otherwise

— Hasani Hunter (@hasanihunter) April 13, 2016
At one point, the company's CEO responded to the outrage on Twitter by attempting to justify the video's contents, tweeting "Sometimes, the truth hurts." Soon, Claure caved to public demand, tweeting that he was taking the offending ad down.
Fortune reported
that Sprint is struggling to stay afloat, but with marketing fails like these, maybe it's not other mobile carriers that are the enemy.
5. Italian car maker writes creepy letters to Spanish women
In 1992, Italian car maker Fiat launched a direct marketing campaign targeting independent working women in Spain. Targeting being the key word, because the campaign's execution came off as creepy and stalkerish.
Fiat mailed anonymous love letters addressed to 50,000 women -- with no indication that it was a marketing gimmick. The letters contained turns of phrases such as, "We met again on the street yesterday and I noticed how you glanced interestedly in my direction."
The reader was then asked to join the letter sender for "a little adventure."
At the time, Spanish newspapers reported that women responded by staying at home for fear of being attacked by a stalker. The love letters also ignited jealous fights between couples.
6. Spirit Airlines makes light of the devastating Gulf oil spill
It should be obvious to not make light of a devastating oil spill, but that's exactly what Spirit Airlines did in 2010 when it ran a travel advertisement on its website following the Gulf oil spill with a woman in a bikini lying on a beach with a bottle of suntan oil next to her.
The tagline read "Check out the oil on our beaches."
The oil rig explosion that killed 11 workers in the Gulf of Mexico in April 2010 had tremendous environmental impact. For 87 days following the blast, more than 200 million tons of crude oil were pumped into the Gulf, killing and injuring both marine and land organisms, and drastically altering the ecosystem along the Louisiana coast and wetlands from Texas to Florida.
People protested the ad on social media, calling it "tasteless" and a "remarkably poor choice." Spirit Airlines responded by pulling the ad and running a lukewarm mea culpa on its website:
"It is unfortunate that some have misunderstood our intention with today's beach promotion," the statement read. "We are merely addressing the false perception that we have oil on our beaches, and we are encouraging customers to support Florida and our other beach destinations by continuing to travel to these vacation hot spots."
BONUS: Nike's ad with Oscar Pistorius with a gun metaphor
In 2013, athletic wear company Nike came under scrutiny for its affiliation with Oscar Pistorius, a double-amputee Olympian runner from South Africa who was a Nike spokesman and made headlines for shooting and killing his girlfriend in their home.
In true happenstance, Nike had an ad with Pistorius, poised for take off with the tagline: "I am the bullet in the chamber."
The bullet metaphor took on a whole new meaning after the shooting, and Nike issued an official statement:
"Nike extends its deepest sympathy and condolences to all families concerned following this tragic incident. As it is a police matter, Nike will not comment further at this time."
The athletic company responded by dropping Pistorius like a hot potato, and the incident illustrated two takeaways in the world of brand marketing: timing is everything, and it's risky biz to have a brand spokesperson.