Keep Your Employees Loyal By Encouraging Them to Pursue Their Own Projects and Passions
Allowing corporate employees to experiment with entrepreneurship promotes innovation and keeps employees satiated, though a few of the most ambitious may jump ship and start their own ventures.
Opinions expressed by Entrepreneur contributors are their own.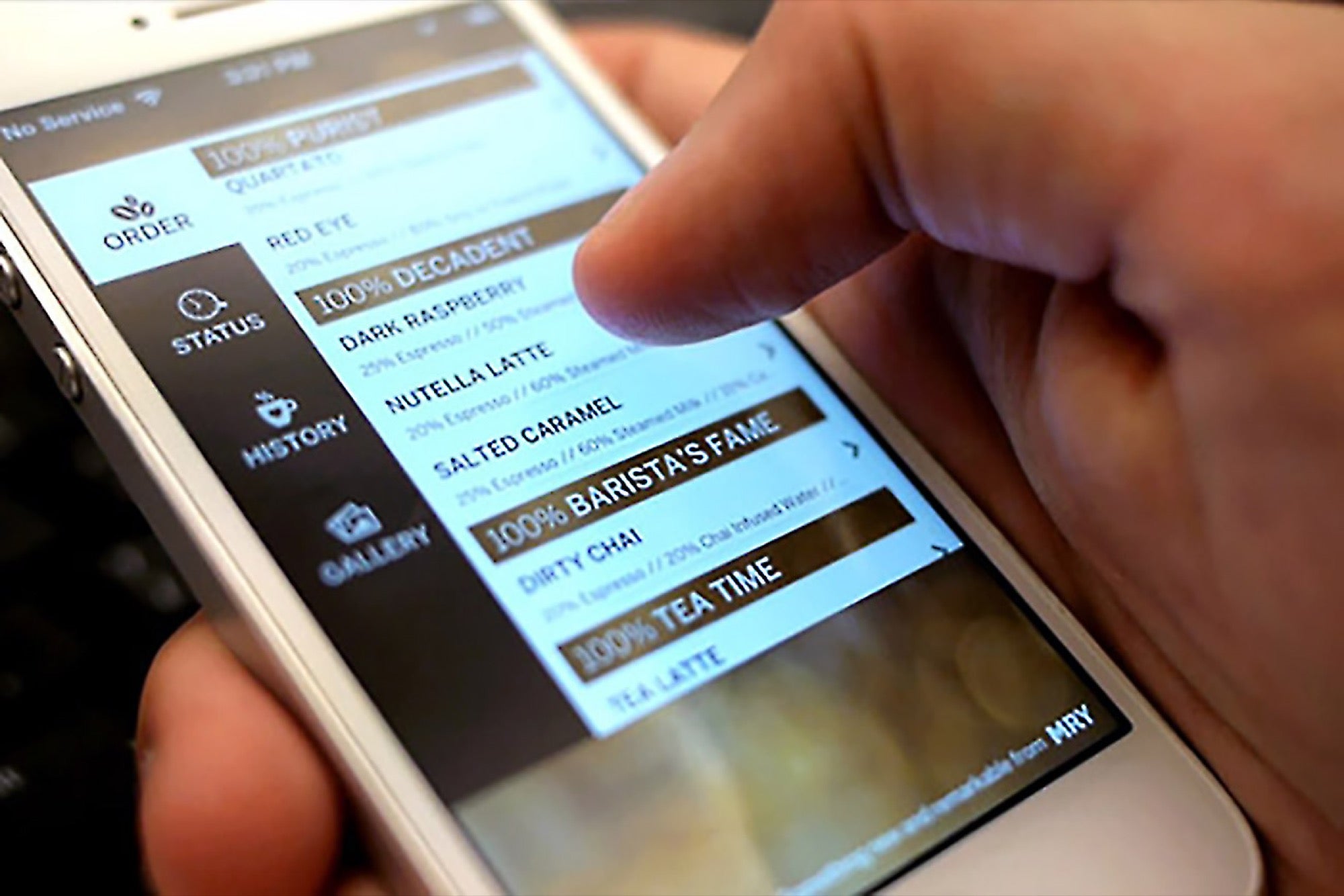 Entrepreneurship is not just for startups. For large companies to stay competitive and keep top talent, they need to act like little ones.
Branding and technology giant MRY, which counts Coca-Cola, Visa and Microsoft as clients, has a culture of encouraging its employees to build new things and chase their own dreams.
Last month, as part of a company-wide week focused on the development of mobile technology called Mobile Week, a group of five employees released an application that allows staff to order coffee drinks from the in-house barista and get notifications on their mobile devices when their beverages are ready.
Related: 3 Rules You Must Follow If You Want Your Company to Be Exceptional
Prior to the release of the app, MRY employees could expect a long wait to fuel up from the in-house barista in the morning. "It came to the point where you would deliberately not get a coffee in the morning because it could be a five, ten minute wait," says Graham Milton, technical director at MRY. Graham says that now he can order a macchiato on his way into work and skip the wait entirely. "By the time you get there, it is waiting for you, which is absolute bliss."
For the employees who put their time and energy -- above and beyond the normal workload -- to create the app, the rewards are greater than couture coffee without the wait: They have bragging rights that do wonders for a resume.
Promoting intrapreneurship, or entrepreneurship within a company, keeps ambitious employees happy, says Matt Britton, the founder and CEO of MRY, which has close to 500 staffers. And for employees who like the security of working for a larger corporation, giving them the opportunity to venture outside of the routine of their day-to-day activities to experiment with entrepreneurship is a talent draw and keeps the company as a whole competitive and hungry.
MRY has a culture of supporting employees to follow their own path. For example, some employees are asked to create a "dream resume" and are encouraged to be completely honest in doing so, even if their dreams don't have anything to do with their roles at MRY. MRY then provides opportunities for employees to develop skill sets that might bring them closer to their dream careers. For example, if an employee wants to be a sports broadcaster, then MRY will help the employee get more experience presenting in front of groups, says Britton. If an employee divulges that his or her ultimate goal is to become an artist, then MRY arranges for that employee to do more work with design.
Related: Why Everyone Will Have to Become an Entrepreneur (Infographic)
The philosophy may seem counterintuitive, says Britton, but his logic is that he won't ever get employees to devote themselves fully to his company if he isn't helping them achieve their dreams, too. "Otherwise, they are just kind of going through the motions," he says. And for MRY, it seems to be working. Over the last five years, MRY has had a 75 percent retention rate.
Still, pushing employees to launch their own products and pursue their individual dreams may push a few of the most entrepreneurial employees right out the door. Take, for example, CrowdTap, a marketing software company that has received over $10 million in funding. That software started in house at MRY. The employee who launched the product, Brandon Evans, ended up spinning the program off into its own company, which now has upwards of 60 employees and $8 million in annual revenues, says Britton.
That MRY lost a star employee to start his own venture is just part of the game. "We have had great employees who start their own thing and every single time, I have been happy for them," says Britton, adding that it would be hypocritical of him to be unsupportive given his own entrepreneurial success. "If this actually encourages somebody to go out and leave the company and do something on their own, I am ok with that."
Related: Worthless, Impossible and Stupid? Why Contrarian Business Ideas Make It Big