Want to Make More Money? 10 Experts Share 10 Tips to Grow Your Business
Learn how to make money, save time and avoid burnout.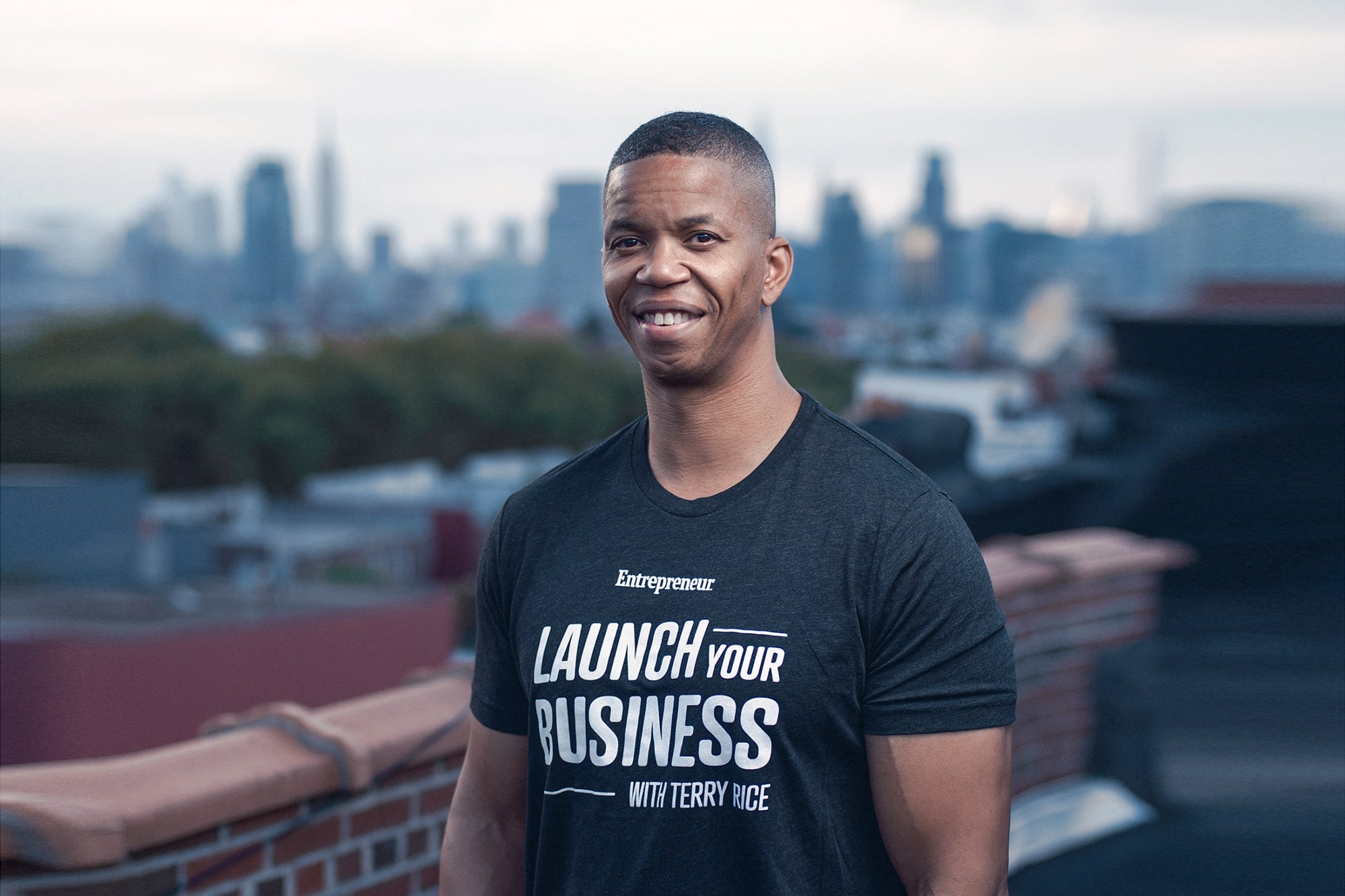 Want free advice from experts? Start a podcast.
Seriously, it's a great way to learn from industry experts and share their key takeaways with your community. As a bonus, you'll grow your professional network along the way.
When I first started the Launch Your Business podcast my goal was to help other entrepreneurs avoid the many - many - mistakes I made when I first started my business. I knew what content to share because I know what information would have helped me out when I first started.
What I didn't know was that I'd learn so much during the process and as a result, grow my business as well. So now I'm sharing my top ten takeaways from the guests that have appeared on my show.
Get ready to save and share this one with another entrepreneur who would benefit from the guidance provided.
Pat Flynn: Don't build your business in secret
This one is from our first episode with Pat Flynn. If you think you have a great idea for a new product, business, or service you should be developing that with your potential customers.
Don't invest too much of your time, energy, and money before you've tested your idea with the market. Talk to your audience and get feedback so you can launch with more confidence. Pat shares a step by step process on how to do so during this episode.
Nir Eyal: Time management is pain management.
Look at it this way: You're either going to deal with the discomfort of getting something done when you don't feel like it, or you're going to deal with the discomfort of not moving forward.
In this episode, Nir shared incredible advice for overcoming the lure of distractions, and choosing the long term benefit provided by focused work. After listening you'll have the tools needed to focus on impact so you can get more done during the day.
Dorie Clark: Taking time to think strategically is an automatic competitive advantage.
Dorie Clark taught us about the importance of the long game, strategic patience, and leaving white space in your calendar for brainstorming.
During this chat she also shared how to get more out of your day so you can focus on impact and feel less stressed. And, on a personal note, I largely credit Dorie's work for clearing up all the confusion I had around starting my business. She's definitely one for you to follow.
Jason Feifer: Change is an opportunity for growth – if you're looking for opportunity, not loss.
When Jason Feifer was on the show he shared that the common denominator of the most successful business owners is adaptability.
He also walked us through some key mindset shifts that will help you become more adaptable, even in the face of setbacks. You'll get a glimpse into how Jason's mind works and how you can create high-impact opportunities for your business. He's one of the most brilliant and authentic people I know so you don't want to miss this one.
Brian Cristiano: Being good at sales is not about knowing all the answers.
From our episode with Brian Christiano we learned that being good at sales is not about knowing all the answers. It's about asking the right questions to help your prospects understand the holes in their business, and how you offer a solution.
Brian also shared a great strategy to help you win bigger deals and avoid getting ghosted, a perfect combination for any entrepreneur.
Justin Welsh: You don't need to be an "expert to" have valuable knowledge you can offer.
In Justin Welsh's interview, he said that often solopreneurs set the bar too high for themselves before selling their knowledge or service. Instead of thinking you have to have PhD level expertise, just think back to what you wish you'd known three years ago – and serve that person.
Justin also shared his strategy for turning LinkedIn followers into customers in just seven days.
Lauren Maillian: The difference between a hobby and a business is whether or not you're energized by the idea of repeating that activity a hundred times.
Lauren Maillian explained in her interview that when we enjoy an activity, it still might not be the thing we should spend most of our hours on. This realization allows you to align your passion with your purpose and be more fulfilled with your business.
She also went on to share how you can increase your productivity, and revenue by focusing on your superpower. And, be sure to tune in so you can hear her operational definition of success as an entrepeneur. Her response may help you gain more clarity and certainty around the vision you have your for personal and professional lige.
Jackie Hermes: Eat the frog, but maintain flexibility.
From recent guest Jackie Hermes: Eat the frog, but maintain flexibility. In other words, tackle your most important task for the day early – but after that, allow yourself space and flexibility for daily life to happen.
This can be particularly crucial for maintaining sanity for parents who are also entrepreneurs. If you're tied to a rigid schedule, you're missing out on some of the benefits of owning your own business.
Patrice Poltzer: Sharing the struggles of your life or business is a net positive, not a sign of weakness.
Video storytelling expert Patrice Poltzer got us up to speed on how business owners can tell their story in a compelling way to attract clients. She also shared a step-by-step storytelling process so you can immediately apply what you've learned and show up more confidently on social media and interviews.
Patrice reminds us that being able to effectively tell your story is the key to getting paid for who you are, not just what you do.
Troy and Rashad of Earn Your Leisure: Systems don't constrain you as a business owner – they free up your mind and time for more important work.
During our time with Troy and Rashad (the founders of Earn Your Leisure), the guys walked us through the important but unglamorous sides of entrepreneurship and how to make it more manageable with the right apps, tools and routines.
They also shared an extremely valuable guidance on why it's important to not only grow your network, but to nurture it as well. Listening to these guys will save you a lot of time and frustration so be sure to tune in.
What's next?
This year the Launch Your Business podcast will continue delivering the critical information and support you need to make money, save time and avoid burnout. Upcoming topics include tax saving advice, tips on getting press for your business and guidance on how to increase your prices without losing customers.
Be sure to tune in and subscribe wherever you get your podcasts. And if you found value in an episode, please leave a review!
Thanks for listening and please reach out if you have any questions or suggestions for show topics. You can contact me on LinkedIn or Instagram.
Looking forward to connecting with you!