4 Strategies for Having a Career and a Family
Put these tips to work for you so you successfully achieve the work-life balance you want.
Opinions expressed by Entrepreneur contributors are their own.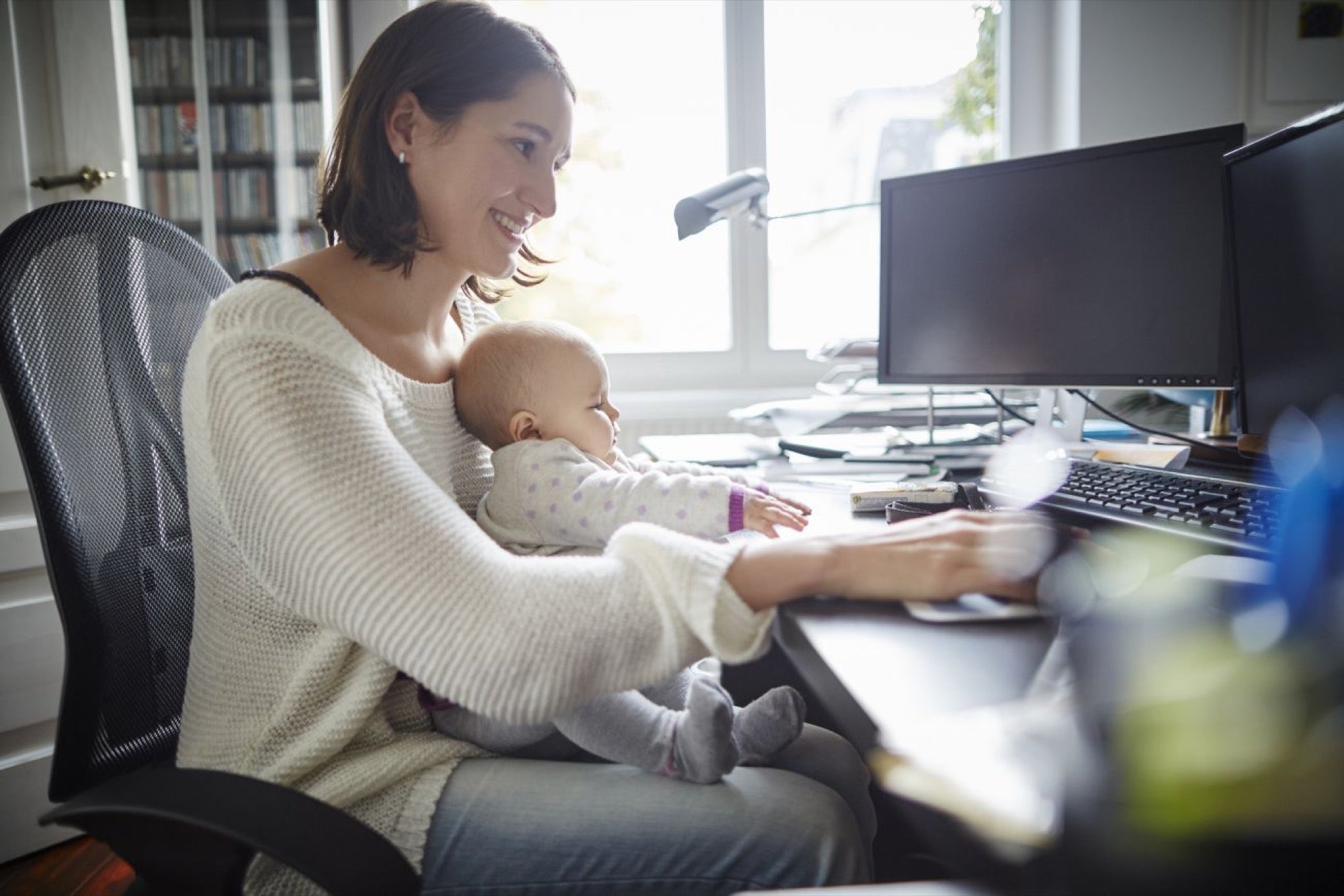 The following excerpt is from Dr. Patti Fletcher's book Disrupters: Success Strategies From Women Who Break the Mold. Buy it now from Amazon | Barnes & Noble | IndieBound
There's no such thing as work-life balance. Balance is like a seesaw: When one side goes up, the other goes down. It's a one-for-one trade-off, an either-or proposition. But, when you think along those lines, you cut off your options.
The women who break the rules don't think of it as choosing one or the other -- they find a way to have both by weaving their personal and professional lives into a harmonious whole. Why can't you work from home two or three days a week? Why can't you block out certain hours to take care of yourself? Why can't you move a standing meeting?
If you want to devote yourself exclusively to raising your children and serving your family, then by all means do so. If you want to create a wonderful medley of family, professional and social activities, that's great, too. If you want to create change inside your company or launch your own startup, requiring long hours of focus and effort, go for it. But, don't buy into the lie that you must choose between fulfillment on the job or at home.
It's not easy, but you can find a way to have both. The women I've observed use a number of strategies to win at the whole work-life thing.
Related: 10 Inspirational Quotes From Women Business Leaders
Plan smart transitions
Our rule breakers don't buy into the either/or myth. They recognize that life is complex and ever-changing. What works for them right now won't work in 15 years (or even five).
Instead of choosing one route or the other, they weave and swerve between the traffic cones. They may need to ramp down while they care for their parents or attend to a personal matter, but at the right time, they ramp up and get back in the fast lane.
Women who've done this say they didn't shut the door entirely either. They still went to lunch with colleagues, attended the occasional conference and kept up their certifications or added skill sets to their repertoire. Sometimes they took on consulting gigs or did some freelance work. They never closed the door to full-time employment. They always left it open a crack -- at least enough to keep their foot in the door.
Maintain strict boundaries
A C-suite technology executive who sits on several public and private company boards once told me she turns her email off and completely unplugs from work one day a week. By carving out that peaceful haven every week, she can focus on her other priorities: herself, her family and social life and her personal pursuits. She realized that if she didn't create that space, no one else would do it for her.
She and others like her fight Parkinson's law: Work expands to fill the time available for its completion. But, instead of allowing work to consume them, they place it inside a boundary and force it -- whether it takes the form of paperwork, favors, responsibilities, projects or anything else -- to stay within those boundaries.
Related: These Female Entrepreneurs Created a Fake Male Co-Founder to Work Around Sexism. How Well It Worked Is Incredibly Eye Opening.
Embrace flexibility
A pioneering disrupter I spoke with told me about how she had approached work-life integration years ago as the wife of a cardiac surgeon. She wanted to start her own business so he quit his job to be a stay-at-home dad while she pursued entrepreneurship.
In the 1970s.
She was adamant about them eating dinner together as a family, even though she routinely traveled or worked late into the evening. Her solution? Their nanny would care for the children during the day and put them to bed in the late afternoon. Then their dad would wake the kids up once their mom got home, and they'd all eat dinner at 9:30 every night.
We can't all have a nanny, but you can find ways to achieve the outcome you want. It just may take you redefining the way you attain it. Instead of trying to conform to convention, this family turned tradition on its head and it worked for them. She got to follow her dream of entrepreneurship and spend quality time with her husband and children every day.
Flexibility is my strategy, too. Some days I have to do more professional activities than personal ones. Other days it's the opposite. And I've stopped believing that professional things can be done only at work and personal things can be done only at home. My location doesn't matter. When I have to take care of a personal matter at the office, I haven't crossed some forbidden yet invisible boundary; I've just had to deal with something personal in a professional setting. I always have my laptop with me and routinely handle professional tasks while in a personal setting. I don't seek "balance," whatever that is. I live my life, pursue my goals and find a way to weave what I need and want to do around each other.
Related: How to Succeed as a Female Leader Anywhere In the World
Have a solid foundation
Here's something nearly all disrupters have in common: They have a strong, solid, social foundation (i.e., a wonderful home life and/or community of personal and professional support). That usually meant a husband or partner with whom they had a wonderful relationship, a peaceful place to retreat from the world and/or a close group of friends and family.
Justice Ruth Bader Ginsburg said of her lifelong husband, Martin, "I betray no secret in reporting that, without him, I would not have gained a seat on the Supreme Court." A lawyer himself, he moved from New York City to Washington, DC, for her career and sold off business interests that might have been deemed a conflict of interest. You could say he gave up his pursuits for his wife, but in a true partnership, I think it's more about support than sacrifice.
But, that's not to say you need a partner to be successful. I would say that a solid foundation, in whatever form it takes, is as critical as the air we breathe. It's faster and far less complex to launch from steady ground than from constantly shifting sand.