Cultivating Humanity: 3 Vital Skills for Today's Entrepreneurs
How Travis Kalanick and Brian Chesky found success with uniquely human traits.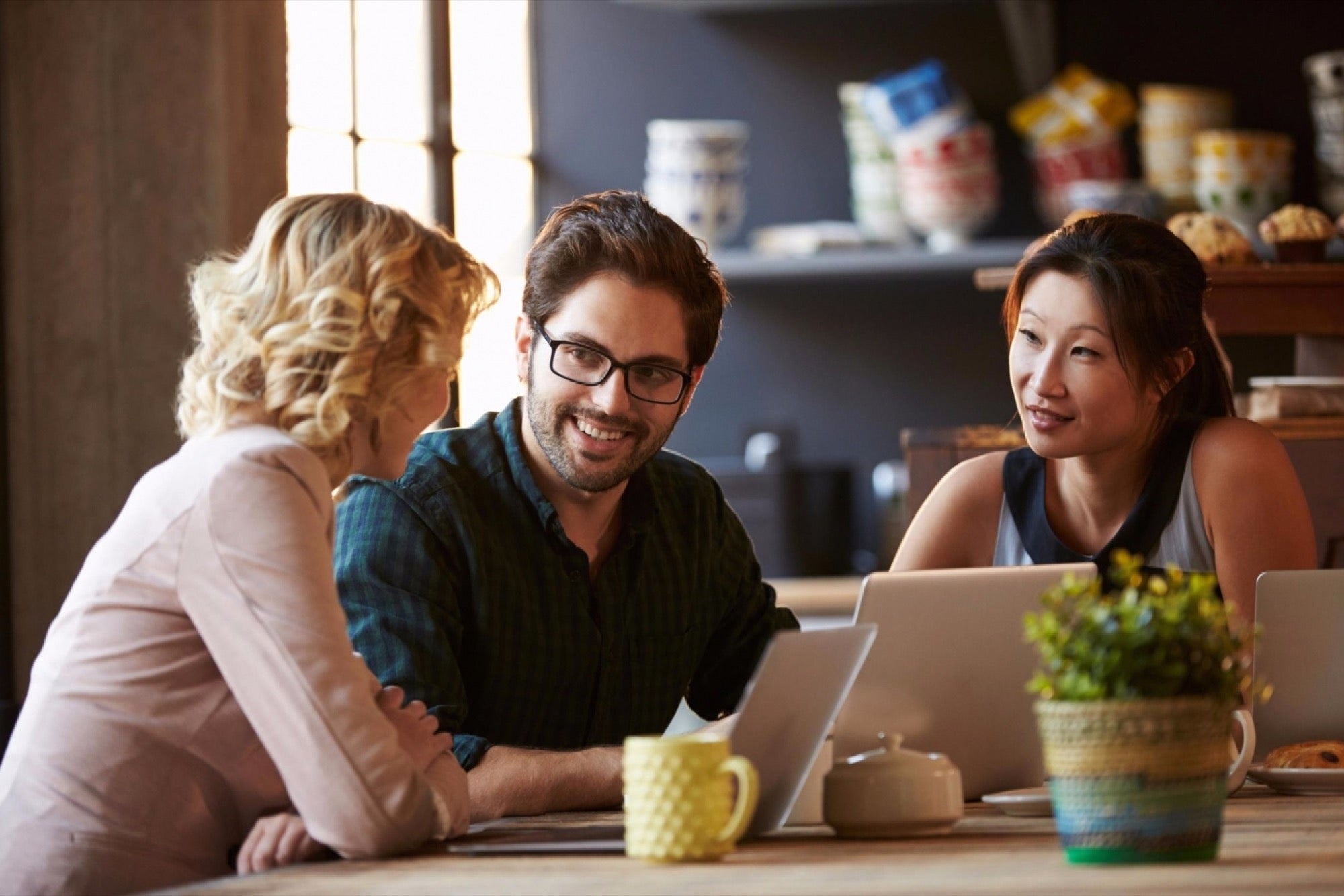 Opinions expressed by Entrepreneur contributors are their own.
In today's world, where new technology, robots and automation are displacing jobs in almost every industry, three human skills remain irreplaceable: creativity, connection and storytelling. Here's how three successful entrepreneurs have made use of these skills -- and how those skills led to their incredible success.
1. Creativity
Creativity is an integral part of every phase of entrepreneurship, from inception to employee morale to problem solving to breathing new life into stale business models. Obviously, the entire basis of entrepreneurship is rooted in creativity, but in the current climate, entrepreneurs cannot afford to rest a wink after their original creation and must be imaginative, responsive and open to new ideas -- what world-renowned chef Massimo Bottura calls "ready to capture the flash in the dark."
Bottura, a vocal advocate for creative experimentation, encourages a culture of embracing both failure and innovation. An often-told example is when his meticulous chef, Taka, dropped a lemon tart upside down on a plate, shattering the pastry in an explosion of yellow. The chef was upset, but Bottura found inspiration in the splash pattern. "Taka, it's beautiful," he said. "It's amazing." He suggested recreating it precisely on a second plate. Now, the deconstructed desert "Oops! I dropped the lemon tart" is a popular menu item at Bottura's restaurant, Osteria Francescana.
Related: 25 Common Characteristics of Successful Entrepreneurs
"My chefs can work anywhere they want in the world but they stay because they feel stimulated," Bottura said during a presentation at Chef Sache in Cologne. He was addressing chefs but his message is vital to entrepreneurs in any industry.
The three Michelin-star chef says that his creative process involves distilling all his passions -- music, art and memory -- "into edible bites." Known for his cutting-edge vision, Bottura reimagines foods from his cultural heritage, like the aptly named "Crunchy Part of the Lasagna." The elaborately deconstructed dish attempts to recreate the taste of the burnt edges of his Italian grandmother's Parmigiano Reggiano crust -- "the first thing everybody would reach for . . . we are trying to connect you back to that joy."
In a humorous post-modern video, Bottura cooked and served this dish to a robot in a sound-proofed room full of microphones. At the climax of the video, Bottura crunchily tastes his creation and then whispers into the robot's ear, "How does that make you feel?" It is perhaps a comment on the new automated kitchens and robot chefs.
2. Connection
Too often networking devolves into superficial glad-handing or clumsy grasping to procure clients or investors -- rather than a genuine effort to make true connection. Today's successful entrepreneur must develop curiosity about others and learn to form meaningful connections with people who are very different from themselves. New ideas come from people outside your circle.
Everyone knows that making connections is essential in the business world, but it isn't only human beings that today's entrepreneur needs to be able to connect with -- connection of ideas and industries is also critical. Creativity is, as Steve Jobs put it, "just connecting things."
Related: 5 Ways to Know Whether You Have the DNA of an Entrepreneur
An example of brilliant connection is Brian Chesky, CEO and co-founder of the disruptive Airbnb, who connected lodging to the digital age, turning the hotel industry on its head, and kicking off the sharing economy. Jonathan Ive, senior vice president of design at Apple, lauded Chesky in Time magazine as one of the 100 most influential people of 2016. "He dares to believe that we shouldn't be strangers," Ive said. "He saw a new way to build community through people's innate desire to connect with the world around them."
When Chesky started Airbnb, he was an unemployed art school graduate with dreams of building a startup; he was, on paper, unprepared to be leading a billion-dollar company five years later. Fortunately, Chesky, a naturally curious person, passionately sought to connect with diverse individuals in his quest to hack CEO-ship. He tapped people like Facebook CEO Sheryl Sandberg, who told him to be proactive, and, less expectedly, former CIA chief George Tenet, from whom he got advice about corporate culture. Tenet shared the importance of visibility in leadership, how he wrote handwritten notes to employees and ate in the common cafeteria every day at a different table. Chesky avidly took in and synthesized everyone's advice.
In December, Chesky even asked his Twitter followers for advice, tweeting "If @Airbnb could launch anything in 2017, what would it be?" Chesky got over a thousand responses and personally replied to hundreds of the respondents, asking questions, championing their ideas and making remarks like "Wow, I didn't realize this!"
Related: 3 Surprising Ways to Unlock Your Creativity
Rather than rest on his laurels, the young billionaire is further blending industries and connecting people. The recently launched Airbnb "Experience" is a new service that promises unique connections with hosts who share their expertise or interests -- whether it be a day in the life of a truffle hunter in Florence, an evening hitting Cuban hotspots with an award-winning singer or three days learning the art of astrophotography in Los Angeles. The "experiences" offer a kind of synthesis of tour, adult education and hanging out with people you ordinarily might not. "It's very easy to tell you 10 jobs that may or may not exist in the future," Chesky says, "What will human's do in the future? They will do things only humans can do."
3. Storytelling
The founders of some early tech companies (Facebook and Google, for example) didn't have to be great storytellers because their services spread virally. Now, with technology dumping non-stop information, people are overwhelmed and disinterested in most of the advertising coming their way. The only way current entrepreneurs can cut through to share their message is via storytelling. Stories are how we process and understand our world. Our decisions are frequently based in emotion. It's not enough to create a great service or product -- you also have to figure out how to let people know about it and to fight for your vision with an emotionally compelling narrative.
Uber's co-founder and CEO Travis Kalanick is a prime example. The disruptive Uber has had to fight regulatory battles from the beginning. Kalanick, a charismatic speaker, uses storytelling to rally for his cause. A case in point is his battle to promote and defend his ride sharing program "Uberpool." In a TED talk, Kalanick engagingly tells the story of R.P. Draper's jitney -- a 1914 version of Uberpool.
Related: How Disruption Require's a Storyteller's Mind
Draper, tooling around early Los Angeles, saw long, frustrated lines outside the trolleys and had the idea to put a sign on his car announcing he would pick people up for a "jitney" (slang for a nickel). "People jumped aboard," Kalanick says, pointing to the image of jitney with cheerful riders hanging out the doors. The early ride sharing service took off across the country and within one year there were 150,000 rides per day in Los Angeles. "To give you some perspective," Kalanick says, "Uber in Los Angeles is doing 157,000 rides per day, today, 100 years later."
Then, like any good storyteller, Kalanick brings in the conflict: In the case of the jitney, this came in the form of disgruntled trolly drivers. Kalanick goes on to entertainingly describe bizarre and unfair regulations cooked up by the transportation monopoly to slow down and eventually destroy the plucky jitney. The allegory is not lost, and the audience is left cheering for Uber to conquer.
If entrepreneurs cultivate a receptive state of creativity, they will be ready to make connections, to capture the "flash in the dark," and then, through storytelling, communicate their vision to the world.