Engaging Employees in Corporate Responsibility Is a Brilliant Strategy
Employees will buy into ethically conscious corporate changes if you get the ball rolling.
Opinions expressed by Entrepreneur contributors are their own.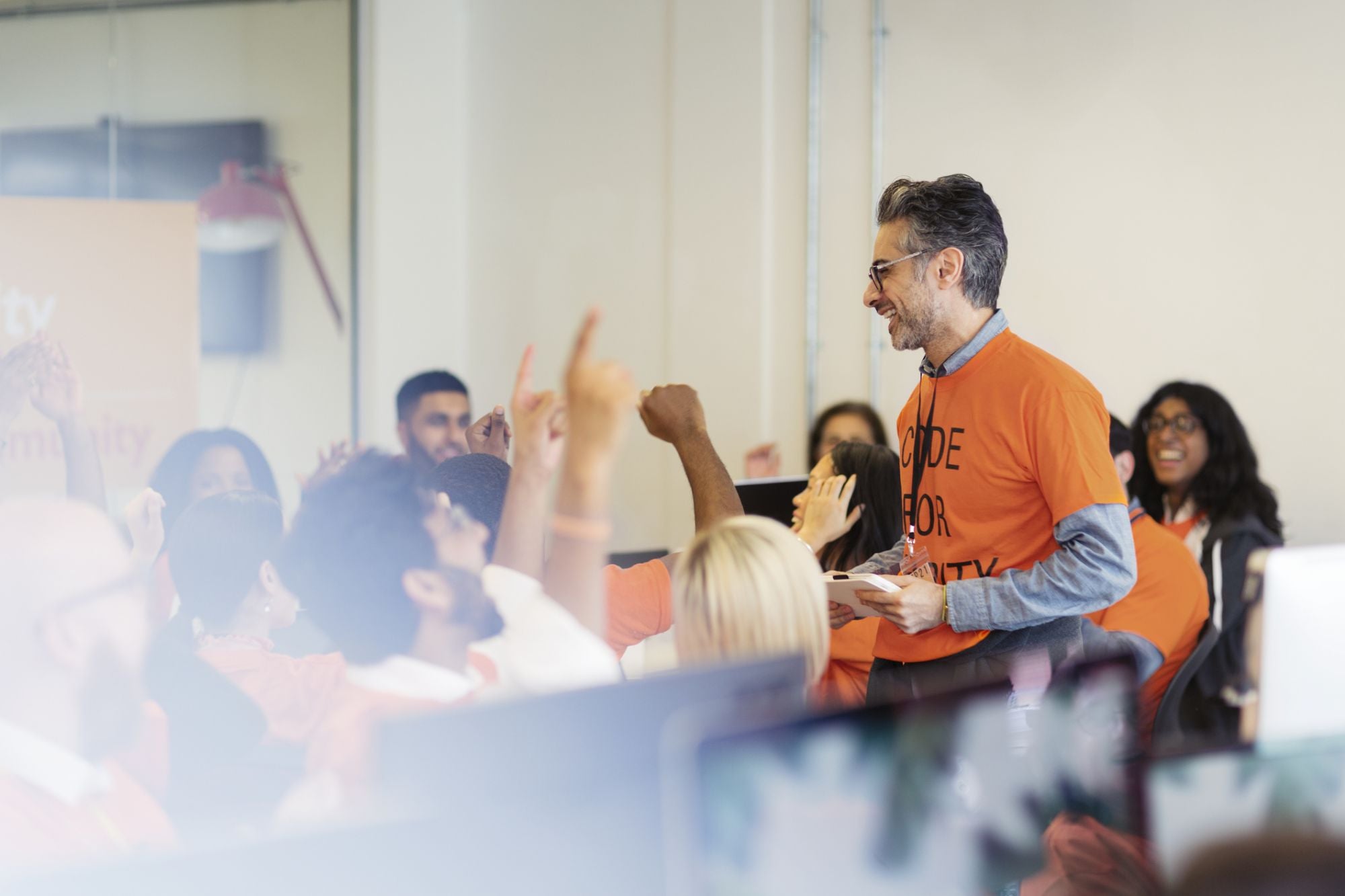 Ethical and socially responsible business practices are on the rise -- and not just for political gain or attractive soundbites. Companies are discovering such efforts fuel widespread goodwill and profitability. Case in point: As Walmart recently demonstrated, environmentally friendly choices can have huge financial benefits. By switching to LED lights in its parking lots, Walmart estimates that it will save hundreds of millions of dollars in energy costs -- annually.
In other words, having an eco-conscious focus can pay off. But, whether you're a startup or a billion-dollar entity, the key to moving environmental conservation and other ethical initiatives forward is to get everyone in your company on the same page. Otherwise, you'll have a tough time kicking your goodwill into high gear.
Bring everyone to the table.
Getting board members, executives, middle managers and workers on the same page is tough work. When you're opening a discussion about social good or smart stewardship, everything from strong personalities to ingrained political leanings can get in the way.
Despite these underlying challenges, making ethical switches a la Walmart is a realistic goal. Plus it's strategically smart: Getting employees involved can decrease turnover. A study by Benevity has shown that churn can drop by up to 57 percent when volunteerism and donations are part of the corporate mission. What could be better than a healthy population of engaged employees?
If you want to explore ethical efforts with your workforce, you can start immediately. Use the following tips and techniques to bring everyone together to spur conscientious initiatives.
Related: How to Build an Ethical Business Culture
1. Spot the low-hanging fruit.
Every team has a peacemaker; find yours and you'll be able to advance your causes faster and with less friction. If you're trying to make a difference in a hot-button issue area, you might also consider finding a noncontroversial way to present the topic.
Alison Gutterman, president and CEO of Jelmar, the manufacturer behind cleaning products CLR and Tarn-X, says she always looks for places of agreement to push socially responsible initiatives forward.
For example, Gutterman has a belief in safe schools that -- framed a certain way -- could be highly politicized. She therefore deliberately avoids talk of gun control, noting that "we can all agree that we want our children to be safe at school." This is the low-hanging fruit. Gutterman advises companies to "find the common ground and see what other organizations are doing to support it."
Related: Why the Golden Rule Must Be Practiced in Business
2. Make sustainability, not just sales, your goal.
Certainly, it makes sense to strive for profitably as a company. However, it's critical for businesses to make firm commitments to doing good, which will add meaning for customers who sympathize with your cause.
At 2920 Sleep, the direct-to-consumer mattress business donates test products to local shelters to build goodwill within the community and reduce waste, as these products would otherwise end up in the landfill. Karim O'Driscoll, head of product development and operations, notes that the 2920 Sleep team also donates 1 percent of its revenues to green causes. "It boils down to making the commitment real for your employees and your customers," O'Driscoll says.
Related: Science Has Confirmed That Honesty Really Is the Best Policy in the Workplace
3. Encourage employee participation on boards to initiate inclusive leadership.
Helping a local nonprofit not only showcases a company's willingness to get involved, but it enables employees to meet people from differing backgrounds while developing their leadership skills.
What's the benefit of putting your team members into full-blown volunteer mode? A survey from Korngold Consulting reveals how much participants get from the experience. Volunteers reported that serving with people from a variety of backgrounds improved their empathy by 76 percent and their respect for these individuals' perspectives even more. For a corporation seeking workforce buy-in for its ethical measures, this finding illustrates how important service can be.
Even if you meet with resistance at the start, keep plugging away. It's a worthwhile and practical enterprise evolution that deserves consistent effort from business leaders. Plus, engaging in worthwhile causes will help you better align your brand with conscious consumers, vendors and partners.