How the CEO of Planet Fitness, Which Counts 10 Million Members, Went From Front Desk Clerk to Top Exec
Planet Fitness CEO Chris Rondeau shares what more than 25 years of working at the same company has taught him and the only leadership book he's ever read.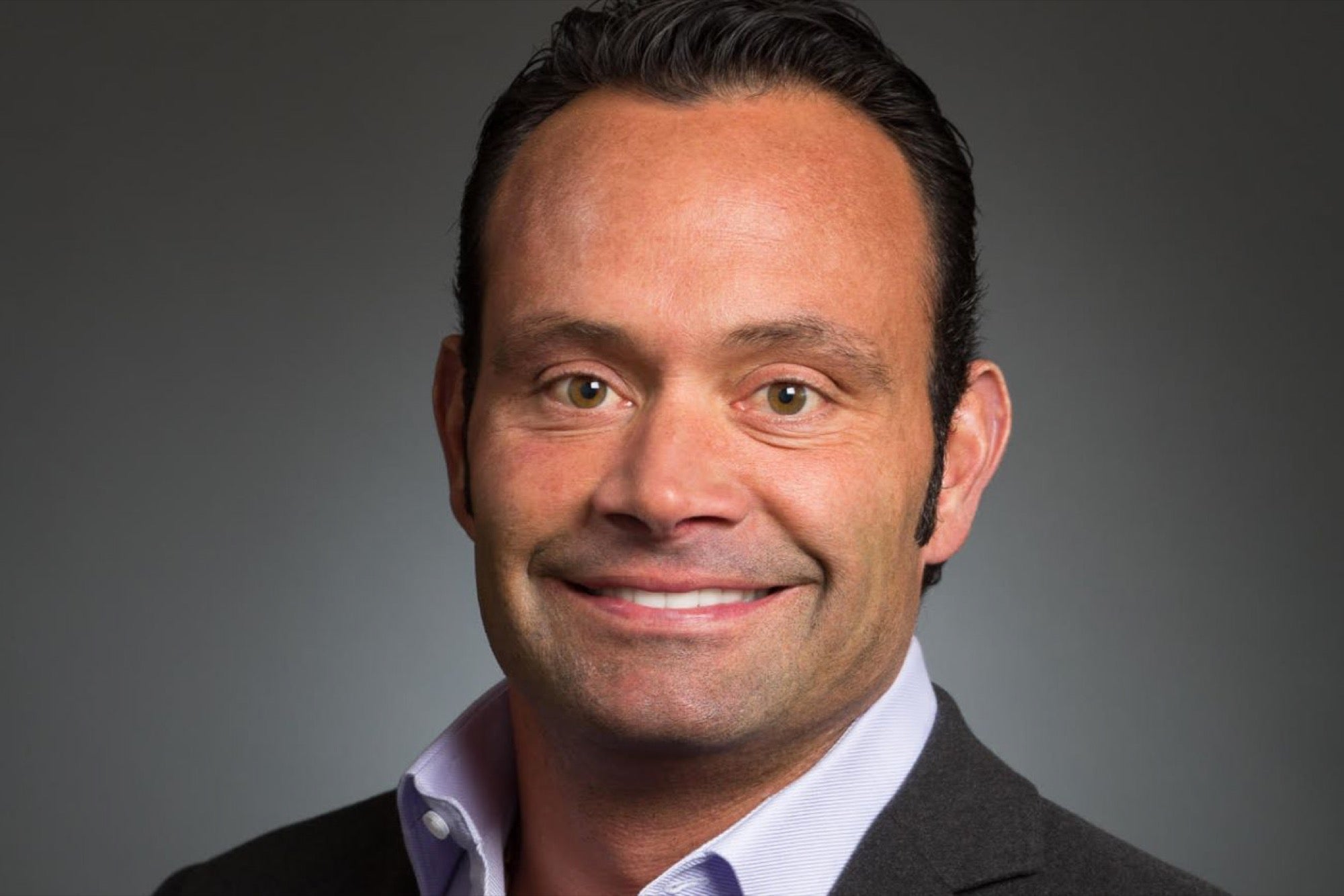 Opinions expressed by Entrepreneur contributors are their own.
In this series, Leader Board, we speak with CEOs, managers, founders and others who lead organizations to learn what makes them tick, what they look for in new hires and even where they eat lunch.
He's up by 4:30 a.m., and with three cups of coffee in his system he hits the gym by 5. At 6, he'll eat a healthy breakfast -- three egg whites, to be exact -- jump in the shower and get to work at 7:30 a.m., where he makes sure to park in the furthest spot from the office so his employees get better parking. The workday kicks off with a daily management meeting at 8:30 a.m. That's the morning of Chris Rondeau, the CEO of Planet Fitness.
Related: Why This Entrepreneur Who Leads More Than 1,000 Employees Prefers to Eat Lunch Alone
Rondeau joined Planet Fitness working at the front desk of a gym in 1993, a year after the company was founded. Working with its founders, Michael and Marc Grondahl, Rondeau helped build the business from the ground up. He served as the company's COO from 2003 to 2013, when he was named CEO. "I've been in almost every position, from the ground floor position to where I am today, so I can relate to all facets of everybody's positions," he tells Entrepreneur.
Today, the company's Hampton, N.H.-based corporate headquarters has more than 200 employees. Planet Fitness has become one of the largest fitness franchisors in the U.S., with more than 1,400 locations across the country and more than 10 million members. The company prides itself on its unorthodox business model, with $10 monthly memberships, pizza and bagels once a month and offering a "judgment-free zone" to first-time gym goers. "It brings the camaraderie and breaks down the seriousness of fitness," Rondeau says.
From watching and helping the business grow from a small northeastern fitness center to a massive national franchisor, Rondeau knows the company inside out. Of course, it took hard work and years of learning for him to get where he is today.
To learn how Rondeau leads the Planet Fitness empire, check out his take on leadership below.
On the most important leadership traits:
"Being sure that your passion and drive for the brand you're running and representing is contagious with your people, so that they too think of the business as their own and work to improve it day in and day out.
"People say "lead by example' a lot of times [and] you can say it [but] then there's ones that do it and ones that don't do it. I started working the front desk, so I've been in almost every position -- from the ground floor position to where I am today -- so I can relate to all facets of everybody's positions. Being able to relate to what their daily struggles are so you can make their days better and motivate them to continue to perform and be excited to perform [is important]."
On leadership style:
"Gaining respect, first and foremost. If you earn and gain [employees'] respect, they tend to work hard not only for their own growth but because they don't want to disappoint you -- almost as like a parent. I like to think of us as family, and you want to work together to achieve great things. No one wants to let each other down, whether it's peers or management.
"I started working out when I was 16 -- I was kind of a meat head back then. At 19, I got my first job at the gym working the front desk. I've had many steps along the way from working the front desk to different management roles to the COO role until I became CEO in 2013. Over so many years of doing so, it was kind of like different levels of schooling. You couldn't go from one to the other without having all these different roles in the meantime to learn from."
On habits that help him lead:
"I try to make an effort to roam from floor to floor and talk to people in different departments and levels so that they know the door's always open. But in a lot of ways, I want their door open because I just like to talk to people and see them in their environments."
On challenges:
"One would be staying very disciplined to our business model because it is somewhat unorthodox compared to the typical gym. We have free pizza nights once a month, tootsie rolls on the front counter -- we don't have the heavy free weights that most clubs have or group exercise classes. We're catering to the first-time casual gym user. So staying disciplined [so] that we don't get persuaded or gravitate back to the industry and start doing what everybody else is doing.
"Number two is, because we're growing so fast, being sure that we stay ahead of that growth so we are constantly able to support the franchisees. I look at our business in a way that we have two sets of customers: our franchisees are our first customer and our members are our second customer. If we don't make our franchisees happy, they won't make our members happy."
Related: Why This First-Time Entrepreneur That Built a Website With More Than 5 Million Monthly Visitors Sets Aside Time to Work Out With Her Team
On his toughest business decision:
"We started our own software platform that was our [point of sale] system and it was a huge mistake. We should have stayed in the gym business and let software companies be software companies. It was unstable and the franchisees were not happy with the product and how it was working. And like I said, if we keep them happy, they'll keep the members happy. So the decision was, after millions and millions of dollars spent on the project, to abandon it, take the hit and move on."
On the most important traits in a new hire:
"Our business model is very different than other gym models, so to be sure that [new hires] truly understand the "judgment-free zone' and cater to that first-time casual gym user. Our culture is about non-intimidation, and accepting and respecting people for who they are. It's kindness. It's giving everybody a chance and basically come as you are, judgment-free. So the point is they truly understand our culture. If we had a serious avid exerciser, athlete, bodybuilder come to us, it would be hard to get [their] mind around how our customer thinks and who our customer is. If you're an avid exerciser, it's hard to comprehend what that intimidation feels like."
"We have a Planet of Triumphs, which is a social platform that members unsolicitedly post their triumphs and what they've accomplished [at Planet Fitness]. When you read these triumphs, you see members endorsing each other and giving each other kudos, [so] being sure that [new hires] really understand that mindset of the first-time gym user."
On recognizing employees:
"We have a rockstar of the month, which usually ends up being more than one, and they get a small unexpected bonus, preferred parking in the parking lot, bucks to shop at our company store. Their peers nominate [them], and I think it means more that it's not just their boss.
"That's just at the corporate office. There might be a club that gets extra Planet of Triumphs or extra kudos from a customer service standpoint, [so] all of the employees get gift cards to Starbucks or something like that. Because we're a franchise company, we get surveys and feedback through the website, so corporately, we see them. When we see franchisee employees go above and beyond, we call it "plus one customer service' [and] we'll send them a swag bag full of stuff to thank them."
On team-building:
"We have "beers with peers' that we do in our cafeteria area, where we have a couple kegerators and a small bar [and] we just mingle and get to meet each other because the departments don't get to co-mingle -- they don't have the camaraderie of knowing and learning about each other. And then above that, departments have their own outings, whether it's kayaking or going for a ropes course or golfing. And then we have a big Christmas party naturally, and we also have a harvest fall where we'll go apple picking as a company to an orchard nearby. We mostly do outdoor stuff."
On unique office rituals:
"Thursdays in the office are purple Thursdays. Everybody wears purple. It's funny when we have vendors come in for meetings and they're sitting at a conference table with eight or 10 employees all wearing purple. A lot of the clubs are starting to pick that up too.
"On the club side of things, we actually have rituals [like] the first Monday of every month is pizza night, so we have free pizza for members and staff. We go through 70 to 100 large pizzas at every club nationwide. The second Tuesday morning [of every month] is free bagels and coffee. Sometimes you think that's not really that normal because it's a gym but it brings the camaraderie and breaks down the seriousness of fitness."
On lunch:
"In the cafe, if I eat. I'm not a big day eater, I usually just snack. But I like to go down there and sit wherever and meet some of the employees and talk to ones that I don't generally talk to."
On scheduling:
"Very routine. I get up at 4:30 a.m., have three cups of coffee. Then I'll work out at about 5, I'm done by about 6 and I'll have three egg whites, take a shower and get to work at about 7:30. I park in the same spot every day, which is the furthest from the front door so the staff has better parking spots. I get to my desk, which is a standing desk, and I stand all day. We have a management meeting every morning at 8:30 to talk about what's going on in each department and then the day kicks off.
"Also, in the mornings, I look at the Planet of Triumphs website and read two or three just to always make sure I stay close to what the members are going through. It keeps it real."
On managing meetings:
"I don't usually run the meetings. I sit back, listen, take it in, process it and come out with questions or ideas around what the meeting is about. I like to hear my people talk and express their ideas, concerns and questions."
On office setup:
"We have four floors. The first floor is our company gym, which is about 4,000 square feet. Actually, when staff work out, for each workout they earn $2 towards the company café, which is on the first floor too. The second floor is the executive wing, and the development and accounting wing. I'm on the second floor. The third floor is opps and marketing, and the corporate store wing. And the fourth floor is the H.R. department.
"Everybody has a standing desk [that] goes up and down. I have a standing conference table and a standing desk in my office. I have a couch too but I don't think I've ever sat on it. And I have kegerator in my office, a mini keg. There's often lager in it."
On a strong company culture:
"Back to everyone being passionate about what the product is, what it does and what it's about, and that [they] believe in it, endorse it and use it. Because if they do that, they can understand the customer. I think everybody is, for the most part, somewhat active, [and] they're definitely not cultish around it. That's not generally our customer."
On his biggest cultural mistake:
"At one point, years ago, we decided to have an executive office offsite. We thought [because] we weren't as accessible maybe employees would make their own decisions and at the same time, we could get more done. But it was just the opposite. It slowed down decision-making and the culture was getting diluted because the top people weren't there to constantly ingrain what we stand for and what we care about. When you walked in the office, you could just feel that we didn't have the camaraderie we once had before. That lasted a couple of years -- we'd never do it again."
Related: The Success Secrets of the 4-Time Entrepreneur Behind BarkBox, Which Brought in $100 Million in 2016
On his biggest cultural win:
"Most recently, in May, we moved to our new office. The old office was built for 40 people and we had 200 -- we went from 25,000-square-feet to 75,000-square-feet. The company gym at the last place was turned into the marketing room, we had no cafeteria, we had two or three people in an office. So when we came here, it really energized everyone."
On his role models:
"I look at what we've done to the fitness industry and how unorthodox our business model is, [and] I look at people like Steve Jobs with Apple and the iPhone, Elon Musk with Tesla and Jeff Bezos with Amazon.
"There were such naysayers about us in the early days -- [saying] that this was never going to work, that [a gym] can't have a $10 membership and give away free pizza. They thought we were crazy -- they still think we're crazy. But with 1,400 stores and 10 million members, they have a hard time saying that anymore. And when I look at the people I mentioned, they're not following the norms and doing the same things everybody else is doing and expecting different results, they're doing their own thing, being passionate about what they do and not gravitating back to that industry they're in."
On his favorite leadership books:
"Believe it or not, I've only read one [leadership] book, Rhinoceros Success. I read it a couple of years ago, [and] I have it on my desk, with the date that I read it.
"I do a lot of audio books. The book Focus was interesting, saying don't be everything to everybody, just pick what you're going to do, who you're going to go after and make sure it's 110 percent perfect every day. Don't try to be everything to every person. When you look at the gym industry, some try to put pools in and be in the aquatics, some put basketball courts and try to run leagues, some put daycares and now they're in the daycare business. You go down a list of all these gyms that do all these things, and we say, we're a gym that's judgment-free, loaded up with equipment and we're going to do it perfect, clean and judgment-free every single day and it starts at 10 bucks a month. Our business is not simple but it's very streamlined so our customer experience is consistent and you can't really screw it up."
On where most leaders go wrong:
"Not staying disciplined to what and who their business is. They try to do too much as opposed to just staying focused, and not trying to put [their] hands in different jars. How do you retool your mind to think about different businesses if it's not your core business? Something has to give or there's just not enough bandwidth. The core business is going to hurt if you try to refocus on other stuff that's not your core."