The 3 Education Trends Preparing the Next Generation of Entrepreneurs
With technology constantly changing, can we actually predict what skills and knowledge today's students will need to lead the future workforce?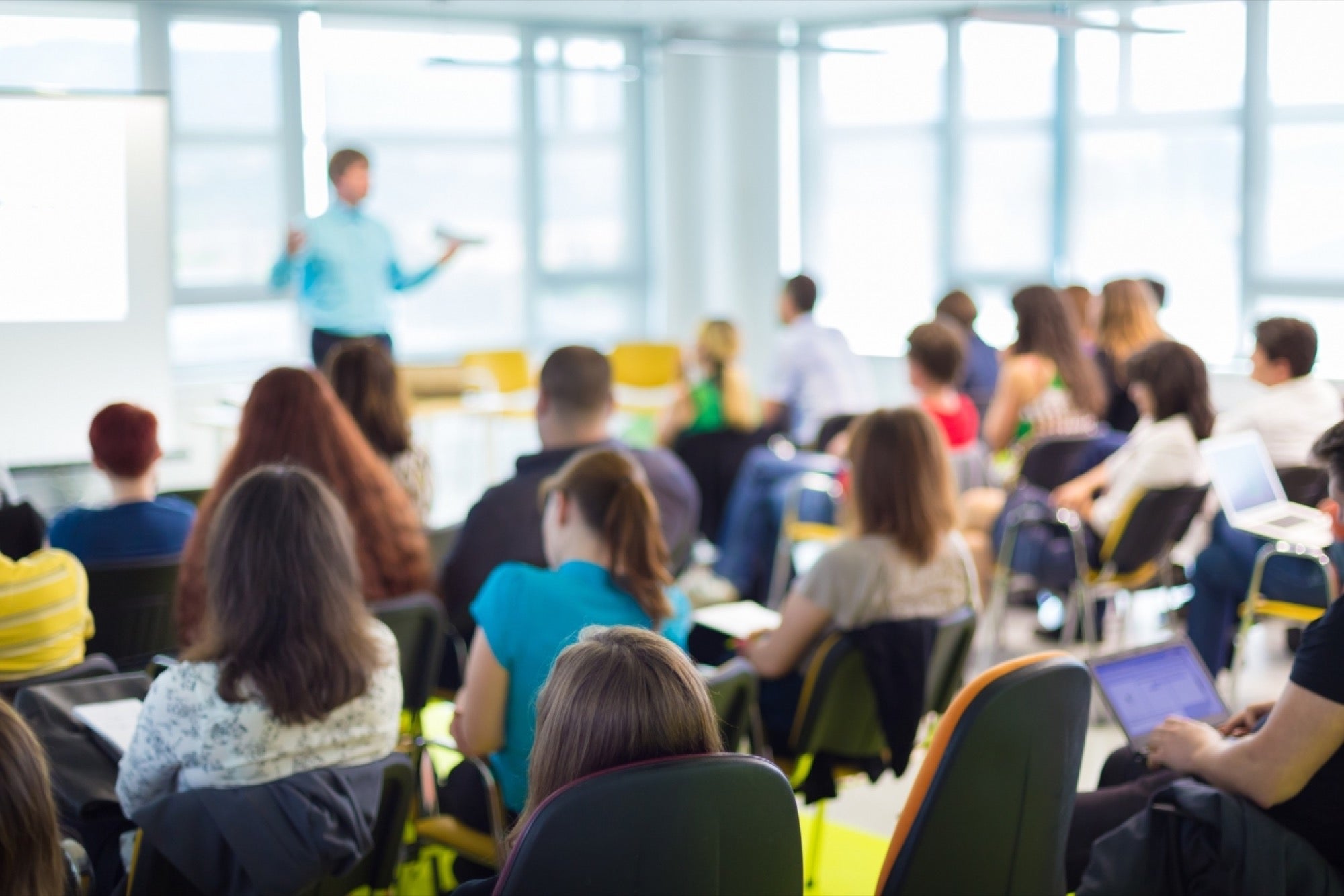 Opinions expressed by Entrepreneur contributors are their own.
Educators are tasked with the necessary burden of preparing today's students to shape tomorrow's world as our next generation of thinkers, leaders and entrepreneurs -- the tireless creators who are at the forefront of innovation and driving the world's economy. Recently, we've seen the traditional learning models begin to evolve with the meaningful incorporation of technology, as we try to equip students with the digital literacy required of today's employees. But, with technology constantly changing, can we actually predict what skills and knowledge today's students will need to lead the future workforce?
This uncertainty about the future is precisely what defines the type of workers we'll need: flexible and collaborative problem solvers. Where the traditional learning model leans heavily on memorization and discipline to create uniform, self-reliant students, the educational system must shift the focus from what students learn to how well students can apply knowledge to break barriers, chart their own paths and ignite their own career passions and interests. As we redefine the education environment through technology and innovative learning styles, we can prepare students to meet changing workplace expectations by teaching them how to learn, think and lead.
Related: These 2 Women Quit Corporate America to Tackle STEM Education
Mobility enhanced personalized education: Learning how to learn
Listen, cram, forget it: The students of yesteryear studied curriculum in order to regurgitate it for an essay or test, often leading to a one-dimensional understanding of the subject matter. The next generation of students will need the ability to take information one step further by applying it creatively in a number of situations.
Mobility has the power to change the learning model from "listen and learn" to "explore, create and learn." At the touch of their fingertips, students now have access to not only the lessons held within their textbooks but the entire knowledge of our species. Most educators already recognize this opportunity, with nearly 71 percent of school districts reporting that at least a quarter of their schools have adopted mobile technology.
This type of self-guided learning plays a crucial role in developing troubleshooting and critical thinking abilities students will need down the road. Moreover, it expands learning beyond the classroom to a variety of other environments as students interact with their mobile devices at home, on the bus and in other casual instances where they probably wouldn't have pulled out a textbook.
Related: SXSWedu Shows 4 Ways Entrepreneurs Can Impact Education
The Maker Movement: Learning how to think: a hands-on approach
While mobility creates new learning environments, makerspaces can add flexibility and structure to these environments to harness creativity and help students learn how to think by creating and building. Most people think of makerspaces as high tech, however low-tech versions and fabrication spaces, or "fab labs," are just as useful in supporting innovation. The key is simply giving students a physical and/or virtual location to learn through experimentation, be creative and share ideas with one another in a "fail forward" environment.
Makerspaces help students learn how to problem solve by gleaning information and experience from working with tools, collaborating with other students and taking a role in structuring their own learning. At the same time, students remain in a safe, comfortable and organized environment where teachers or other makerspace sponsors can ensure learning is infused into every project.
One of the most important benefits of a makerspace is that it forces the students to face obstacles head on as they work to make their projects come to life. Every entrepreneur knows the importance of failing forward; Failure is a learning opportunity and accretive to persistence and success and students who learn this skill early are much better equipped for the challenges of future careers.
Related: Should You Go to College If You Want to Be an Entrepreneur?
Student-led learning: Learning how to lead
Another way students can learn to fail forward and take risks is by fully taking charge of their classroom. While traditional classrooms suit the needs of the teacher, a student-led learning environment is built around the needs of the students, putting them in the driver's seat of their own educational experiences.
At the extreme end, experiential and student-led learning enable students to design their school days according to their interests and learning styles. More commonly, teachers enable students to lead individual lessons using their mobile devices and classroom projectors or wide scale monitors. When students take a role in deciding what and how they learn, they are more invested in the curriculum and better understand why the subject matter is important. Most notably, student-led learning environments give students the chance to make mistakes and to view those mistakes as learning opportunities, rather than negative experiences to avoid at all costs.
Related: The Impact Big Data Is Having on How We Learn
The goal of student-led learning is to inspire the next generation to think like entrepreneurs. For some, this means inspiring them to go on and start their own businesses. But for most, it simply means having an entrepreneurial mindset that will enable them to form and incubate ideas within existing companies.
We can already see this trend beginning to take shape in the business world with the growth of the "intrapreneur" role. The idea of "intrapreneurs" was first suggested in the mid-1980s by Pinchot University founder Gifford Pinchot III, who described these innovative workers as the "dreamers who do." Whereas entrepreneurs seek to pave their own paths by creating a new concept or company, intrapreneurs utilize the same creative, boundary-pushing leadership mindset to leverage financial and organizational resources in an existing business and turn risky ideas into profitable products. We may call them intrapreneurs today, but in the future, big thinkers and proactive problem solvers will simply be called employees.
Incorporating technology in the classroom is already having an enormous impact on students, but if the lesson doesn't go beyond the classroom, what value does it truly have for students' real lives? Educators need to focus not only on how far we can advance learning with tech, but also how to build a culture of challenging outdated models and embracing new solutions; this is critical for our future workforce.
For today's students to succeed in the workforce, they must learn to be contributors and innovators, rather than masters of a specific skillset. As technology evens out the playing field for global companies, innovation and differentiation will become even more instrumental in the success of a business. Today's students will carry the burden of taking risks and thinking outside their roles to keep companies competitive and afloat. Future workplaces will not need "expert accountants" or "expert coders," but rather expert problem solvers, thinkers, collaborators and "intrapreneurs."
The burden doesn't only fall on educators; technology companies also need to continue to provide communities with special STEM programs, focused on areas like data science and engineering. They can also help by supporting organizations like Girls Who Code, a nonprofit organization dedicated to closing the gender gap in computer science and technology, and Major League Hacking, a student hacking league that supports weekend-long invention competitions. Organizations like these inspire students and foster a drive to learn the skills needed to build a better world.
So whether you're an educator or member of the tech community, it is up to us to help students think differently by teaching and supporting them with the world of tomorrow in mind, rather than defaulting to the ways we were taught as children. It's vital we work together to set a precedent for innovation now so the next generation of entrepreneurs and employees can create a positive global impact when we pass the torch.