This Woman's Got Power: The Cast of 'Madam Secretary' Discusses What She Does With It
A panel at the Tribeca TV Festival discussed how a fictional character shows 'what could be' in the world of politics and diplomacy.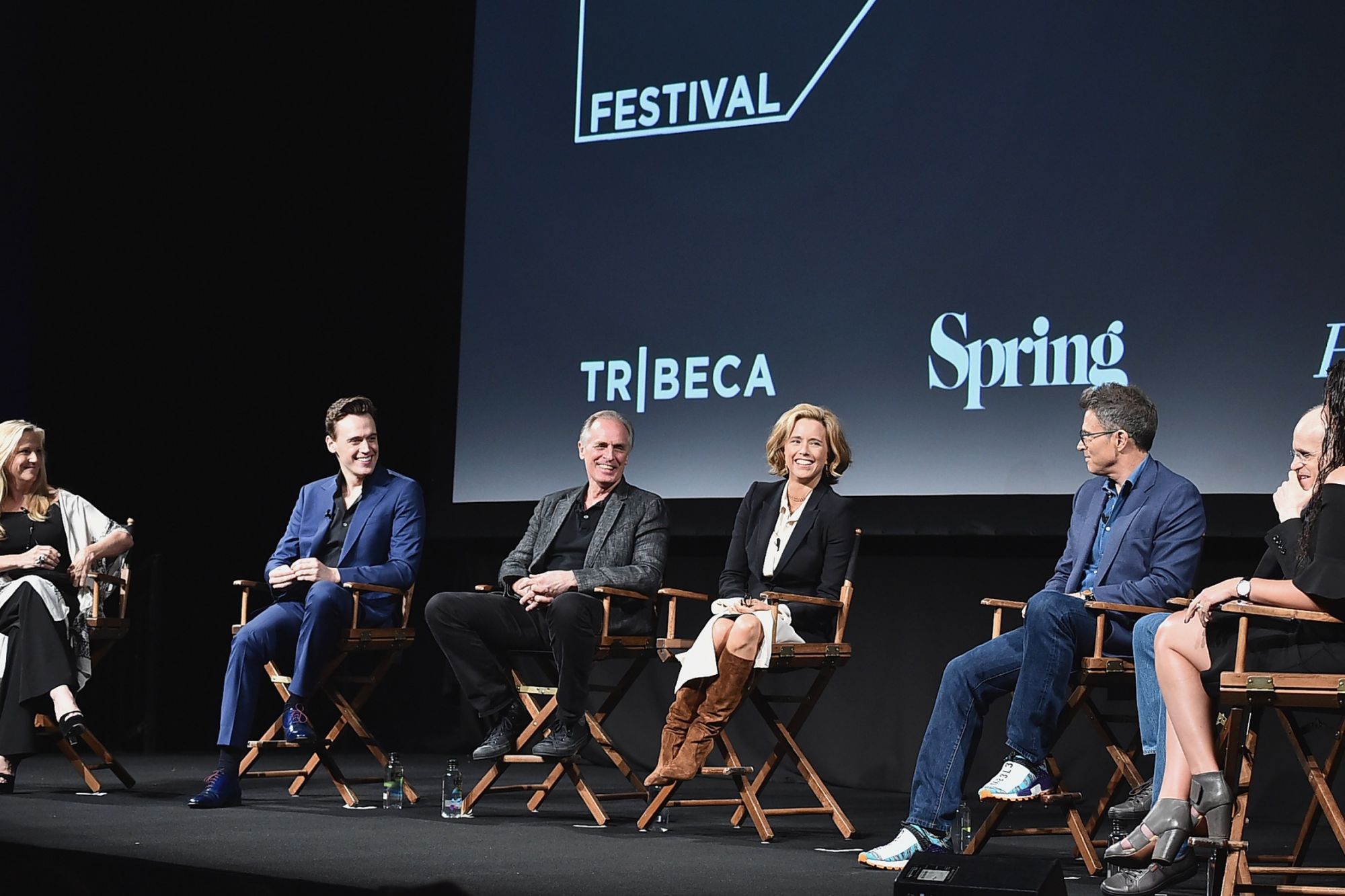 As CBS's Madam Secretary prepares to launch its fifth season (Oct. 7), the cast of this popular show recently spoke on a panel at New York's Tribeca TV Festival about the new season's highlights. One is a surprise Episode 1 guest appearance by former secretaries of state Hillary Clinton, Madeleine Albright and Colin Powell.
Another has to do with a secret of the show revolving around a world globe in the Secretary's office (more on that later).
But beyond sharing what to expect this season, the five cast members used the opportunity to discuss their central character's role as a powerful woman.
Fans are already aware that Madam Secretary revolves around the career and marriage of Secretary of State and former CIA analyst Elizabeth McCord (played by Téa Leoni) She's a smart and unconventional thinker who we see applying guts and grit to behind-the-scenes deal-making over international hot spots ranging from the Middle East (the Secretary is fluent in Arabic) to Eastern Europe, China and East Asia.
Related: 11 Women Leaders on How to Make Your Voice Heard
Something else to know about Madam Secretary, especially if you're a female running a business, is that this character is a great role model of a woman who's politically savvy and unafraid to tackle both misogynist politicians and established rules of protocol -- two cultures women can face in the workplace.
According to comments by the five cast members and two producers on the panel, Elizabeth gains her strength from her smarts, combined with her uber-equal, almost idealistic marriage to theology professor-turned-intelligence-operative Henry McCord (Tim Daly).
"One of the reasons that I'm in this show is that I respond so strongly to this marriage," Daly, a.k.a. Henry, told the large audience at the festival in New York, where the show is filmed. "I think that a lot of people have a false calculus about relationships, especially love relationships -- which is that if one person has a lot of power, it diminishes the other person. And I don't think that's true. I think everybody gets to have their own power, right?"
Leoni, a.k.a. Elizabeth, meanwhile, spoke about her character's aspirational strengths -- as a senior diplomat who confronts uncooperative foreign leaders with both verve and the occasional threat of U.S might. That part of her character is completely believable. (Less so is how this secretary of state always solves those thorny and complicated diplomatic crises by the end of each episode.)
"There's something in this climate right now, politically and around the world," Leoni said, "and it's not lost on me that we are able to play every day at how it could be … it's a real joy and an honor to come to work and put forth what could be."
What "could be" includes the way McCord and her trusty team of series regulars sometimes present fictionalized scenarios that have happened (the South China Sea, human trafficking in Eastern Europe) and that actually happened subsequent to the show's airing (such as a drone strike against a leader, shortly before the real one that targeted Venezuela President Nicholas Maduro).
Then there was Madam Secretary's own #MeToo-type encounter. "We actually tackled an incident in Season 4," Leoni said, "with Elizabeth and a leader, and he went in for a grope, and Elizabeth met him with an elbow and broke his nose."
Related: New Proof That More Female Bosses Equals Higher Profits
The actress was realistic, however, about this fictional derring-do, equating it to those "don't try this at home" warning labels on something like race-car feats. "Elizabeth handles it," Leoni said, "But "Elizabeth' is in an incredible position: I have four Secret Service detail with me -- and a TV show! [laughter]. So, I get to win really easily. I think that's a great moment to show. But it's also a sobering reminder that it is rarely that easy to solve or face."
Apparently, what the show's characters face resonates with its audience worldwide. Zeljko Ivanek, who plays the president's chief of staff Russell Jackson, related an encounter in New York with a Chinese foreign student who intimated that he -- the student -- may have viewed the show illegally in his home country but did so regardless because he was studying political science, and … "I want to do good."
"Sometimes you realize that once in a while, something [from the show] goes out and comes back, and it's incredibly gratifying," Ivanek said.
Erich Bergen, who plays Elizabeth's assistant Blake Moran, said that what has been gratifying for him is "to see women come out of the woodwork because of our show and say, "That's me!'
"That's what it's been like for people of my mother's generation who were being Elizabeth McCords for so long," Bergen said. "And now we finally have our television show.
"It's not that [the show's women characters are breaking the norms: Women were always like this. It's just that somehow, as we saw in the last election, that being strong is somehow looked down at with women, and I think that what we have done with this show, with Téa and the writers, is we've made a "there you are' [scenario]."
Daly also commented on the issue of a woman character in a power position, noting that, "I have a new mantra that I think about that is, "Don't become the thing you hate.' And I think that one of the brilliant things about the way Téa plays this part is that she is not playing it like a powerful tough man who happens to be a woman.
"This isn't a woman imitating the way a man does power," Daly continued. "This is the way a woman does power. And it's just as effective [as a man], if not more so."
The writers of Madam Secretary are delving more and more into this issue of women's power. This season, Elizabeth has to decide whether to throw her hat into the presidential ring, a decision that promises to be the biggest challenge of her professional life.
As for that inside joke about the world globe in Madam Secretary's office, Bergen revealed that, "If you're watching very carefully, whatever country we are talking about or focusing on has been turned front and center on the globe."
Related: 8 Women Leaders Who Are Disrupting Entrepreneurship
"You weren't supposed to tell anyone," show Producer Lori McCreary, also on the panel, chimed in.
Retorted Bergen: "I mean, I've just been fired."