7 Ways Chatbots Can Benefit Your Marketing Strategy
Are you maintaining a presence on a messenger app via a chatbot yet? If not, why not?
Opinions expressed by Entrepreneur contributors are their own.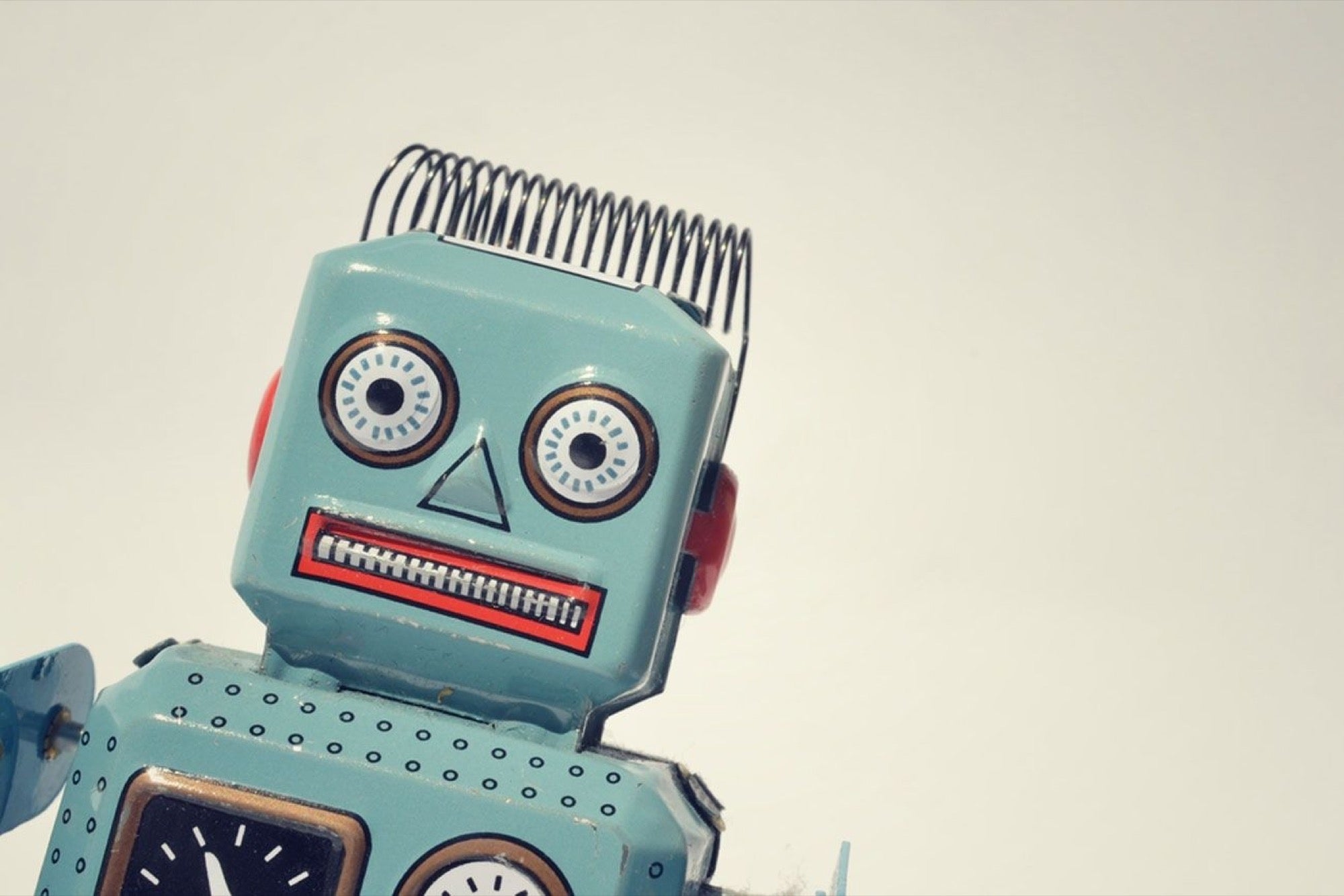 Chatbots, computer programs that mimic conversation with people by using artificial intelligence, "can transform the way you interact with the internet, from a series of self-initiated tasks to a quasi-conversation," The Guardian declared last year.
Related: Top 10 Best Chatbot Platform Tools to Build Chatbots for Your Business
Chatbots have been in use a long time, albeit in different forms. The automated customer-service robots that help navigate you through those seemingly endless phone trees when you call an 800 number were an early form of chatbots. So were the fake accounts that used to spam you on AOL Instant Messenger back in the opening days of the 2000s.
Today, chatbots are much more sophisticated and make use of some pretty high-level artificial intelligence (AI). The AI, in fact, is so good that many chatbots are indistinguishable from actual humans conversing.
The appeal of chatbots? That lies in their versatility. They can be used to perform a variety of different functions within the realms of customer service, customer interaction and many different "top of the funnel" advertising and marketing initiatives.
While chatbots have been around for a while, they recently blew up in popularity when Facebook allowed branded chatbots onto its Facebook Messenger app.
Branded or service chatbots are only one type of chatbot that exists today. The other type is informational chatbots. Well-known informational chatbots include Siri, Cortana and Amazon's Echo. These types of bots are not built to serve any marketing function, but exist as a tool to help people with a wide array of varying needs.
Here is some information about service chatbots and how they can benefit your marketing strategy in seven different categories.
Related: Enterprise Chatbots Platforms and the Future of Work
1. Customer service
How often have you sat on the phone, listening to Muzak, waiting over a half hour for a customer service representative to pick up the phone and answer your question, which takes you five seconds to ask? You know the score: Most businesses have terrible customer service.
But some of us are getting impatient. We have a younger generation, for instance, used to being able to do everything online -- ordering food, doing banking tasks, shopping and more -- and they don't want to sit on a phone waiting to speak to someone who reads a script and provides little benefit.
This is especially important, in light of the fact that most customer service calls and complaints are simple to resolve. This is where chatbots come in. Instead of having to call and sit on a phone waiting to ask a five-second question, you can simply message a customer service chatbot and get your answer in a flash.
By providing this option for customers, you will lower the stress of dealing with customer service and increase customer satisfaction with your brand.
Related: Enterprise Chatbots and the Conversational Commerce Revolutionizing Business
2. Consumer analysis
Chatbots can play a large role analyzing customer data, and optimizing sales and marketing strategies in light of this analysis.
According to Forbes, "Chatbots can be programmed to track purchasing patterns and monitor data from consumers. This tells a company which products to market differently, which to market more and which to redevelop for relaunch."
This means that you will save money by not having to hire another analyst and that the analysis will be higher level due to the lack of human error.
Related: How to Create a Facebook Messenger Chatbot For Free Without Coding
3. Personalized ads
Another chatbot strategy that's proven to be successful is the creation of personalized ads.
These work as follows: When a customer reaches out to your chatbot with a customer service inquiry, the chatbot will greet the customer, gather some preliminary information, then ask that the customer hold for a moment. During that interval, the customer's name and other information can be used to generate personalized advertisements. Personalized ads are often useful in sales conversions.
An important point here is that while chatbots can be a great backup for real employees, as an alternative to call waiting, they have to appear real. If the chatbot is low quality and the customer can tell it's not human, the result may be damaging customer feelings toward the brand.
4. Proactive customer interaction
Most brands employ passive customer interaction, i.e., they only respond to customers and do not reach out. But, instead of waiting for the customer to initiate contact with your brand, you should reach out.
Chatbots are ideal for these "reach out" initiatives. To do this, the accompanying action should be something small, like inquiring whether or not the customer needs assistance -- which lets the customer know that the brand is present and available to assist as needed. This alone will boost the customer's feelings of closeness to the brand.
5. Site feedback
Chatbots are great for reaching out to customers via simple questions and the gathering of feedback. This strategy is useful, especially for website optimization. Garnering feedback from customers will help you fix low converting pages and improve your site all around.
For example, if you have a landing page that receives huge numbers in organic traffic, but no one is buying, you could have your chatbot reach out with a survey, to glean information as to why people are leaving the page without purchasing.
6. Lead-nurturing
Using the information that chatbots collect about a customer, you can create customized messaging that guides the consumer along his or her "buyer's journey," ensuring movement in the right direction that achieves higher conversion rates.
You want to be careful to not be annoying with customized messaging, however. There is a fine line. It would also be wise to do some A/B testing on your customized messages to see what types of copy work best.
7. Maintain a presence on a messenger act via a chatbot.
Mobile messaging apps are taking over, Adweek's Tomanchek wrote early last year. "Messaging apps are used almost nine times a day, five times the average for all mobile apps," the site said. "A month after installation, messaging apps have nearly double the retention rate of the average for all apps, 68 percent versus 38 percent."
By maintaining a presence on a messenger app via a chatbot, you can save money while simultaneously remaining available for your customers 24 hours a day.
Related: Parking Ticket Chatbot Now Helps Refugees Claim Asylum
As standard app downloads continue to decrease, transitioning to a messenger app platform should be at the top of your priority list. So should an examination of your options with chatbots, if you're not using them already.