3 Ways to Secure Impressive People for Your Event
Remember the disastrous Fyre Festival and its promised star power? Don't let the same happen to you.
Opinions expressed by Entrepreneur contributors are their own.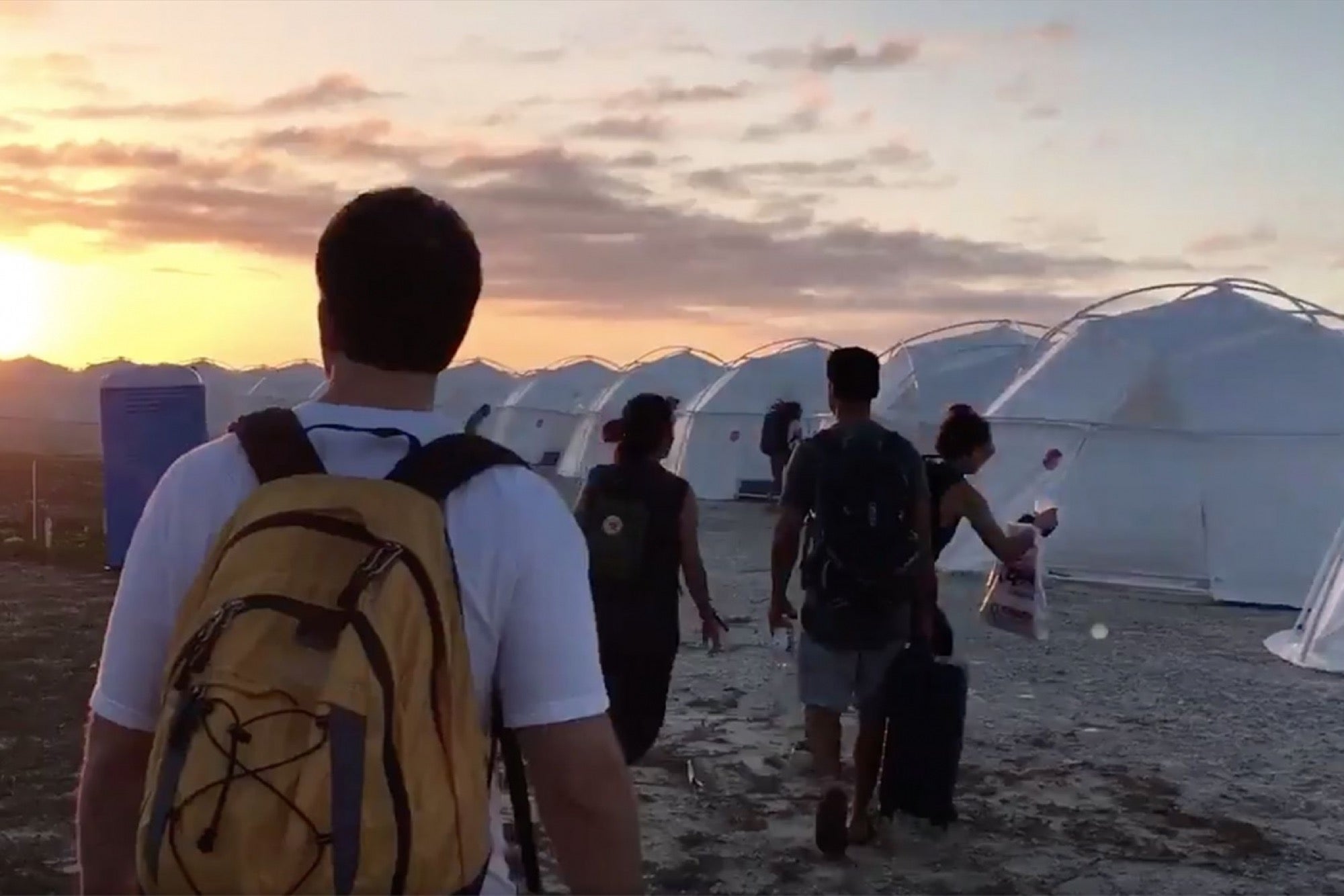 This past spring, the Fyre Festival, which had been billed as an exotic Bahamian party for the rich and famous, became a perfect example of event mismanagement. The big names who were supposed to be there dropped out at the last minute. Vendors canceled contracts. And attendees were stranded on the island of Great Exuma feeling not only deserted, but also scammed.
Related: Host a Big Event, and Watch Your Customer Base Grow
And why wouldn't they? They paid big money for festival tickets, in large part because organizers lured them with the idea of partying with celebrities and other influencers. Now, that's a legitimately enticing promise. Think about it. When someone calls and invites you to a party, you'll likely follow that invitation up with a question: Who's going to be there?
And, whether we're talking about a social or corporate event, people will be more inclined to go if celebrities or industry icons will be speaking, performing or at least attending. Many won't even care if they get a chance to actually meet those luminaries; they just want to be in the same room with them.
In short, people are drawn to celebrity. Any event that boasts a roster of stars, business icons or notable public figures (or even just one of these types of people) instantly becomes more appealing. Star power fuels an implied level of trust, and suddenly the event seems more relevant and credible.
Say yes to the guest.
Securing illustrious participants is challenging enough, so you really want to focus on it. When it comes to actually booking that star power, though, you need to know two things in particular: who you are and who they are.
The answer to the first question might seem obvious, but remember: You don't want to throw an event that relies on the draw of guests you can't obtain. If you're having a hard time attracting the influencers you want, maybe you shouldn't be holding that particular event in the first place.
Coming up with the idea for Hawkefest, scheduled for October 2017, to help people network and learn about ecommerce, was the easy part.
What was harder was that three years had to go by before I felt confident enough that we could throw this event successfully. I knew I had to build our brand and our reputation first, not to mention develop relationships with the influential people I wanted to be there.
Three years ago, we couldn't have pulled it off in the way we envisioned, but we got there. Hawkefest has attracted more than 200 attendees from the top ecommerce companies in the world ($5 million in revenue to qualify), including Casper, MeUndies, FabFitFun, The Honest Company, TechStyle Fashion Group, Proactiv and more.
The second thing to keep in mind is that you shouldn't just go after any big name you can get. Those influencers you target need to make sense. You wouldn't ask Kid Rock to attend your new space exhibit, for example, and you wouldn't want Neil deGrasse Tyson to promote your nightclub opening.
To get the kinds of people who will boost interest at your event on board, follow these three steps.
1. Dig around inside your existing network. If you don't have strong connections, lean on people who do. Whether you're seeking attendees or speakers and performers, start with those you know. Get their names on your event roster early, and then ask them to promote it on their social media accounts to expand visibility to harder-to-secure influencers later on.
One caveat: No successful person wants to be the only reason your event is successful. Even the people on stage want to network with other cool people to make it worth their while.
I was once flown out to give a talk, and only after I got there did I realize how terrible the event was going to be: I had been positioned as the only real draw. There were no other speakers there for me to meet -- only the audience. It was a waste of my time, as it didn't do anything to drive my personal brand or elevate my company's brand.
Related: 7 Reasons Social Influencers Aren't Responding to You
Your invitation should clarify the mutual benefits. What value will the influencer get out of your event?
2. Make your ask and deliverable(s) clear and appealing. Influencer outreach involves talking to really busy people who value their time because, frankly, it's worth a lot. If you send a page-long email, the chances of their actually reading it are slim to none.
A quick message asking for a conversation will be a lot more effective: "Hey, just wanted to hit you up and let you know that we're throwing a really cool event for the top ecommerce executives in the country. Would love to talk about getting you out here, if you're open to it."
Be transparent about what you're asking of them and why they should pay attention.
This is exactly how Daniel Newman, VP of operations at TAMID, a club that connects college students with business opportunities related to the Israeli economy, was able to help the top student-run startups at the University of Southern California get funded.
He and his team called the offices of several notable venture capitalists in Los Angeles, sent cold emails and chased them down at events. It paid off: Newman acquired some huge names to serve as judges for his Shark Tank-style competition, TAMID Tank.
Whether via a cold call or email or at an event, whenever Newman engaged with VCs, he was very clear about what he wanted from them next and how their contributions to his event would benefit them as well.
3. Have something good to show and tell potential guests. If you already have the infrastructure for the event built, use it as validation. When you're talking to influencers, you want them to feel as if all the pieces for a great event are already in place -- they are the only missing ingredients.
Use all of your channels to promote an event, just as you would a product launch. Creating a website will immediately increase your event's legitimacy, and online videos are an excellent way to drive engagement and start establishing some personality for your event.
You don't have to make a huge financial commitment to build the promotional framework for your event. Simply uploading a short video to YouTube can demonstrate traction for potential speakers. And now that Instagram allows users to post videos that are up to a minute long, you have another free outlet for distribution. Use every outlet possible.
Related: 4 Keys to Creating the Video Ad Your Business Needs
If you don't throw an event right the first time, you won't get a chance to do it again. If your goal is to attract some really influential people, make sure you have a strategy in place for doing so, and make sure they match your brand. The catastrophe that was this year's Fyre Festival provides a perfect lesson on how not to organize an event that relies on big names -- and hopefully one that we can all learn from.