7 No-Brainer Strategies to Close More Sales by Getting Customers to Trust You
Stop losing business to the big brands.
Opinions expressed by Entrepreneur contributors are their own.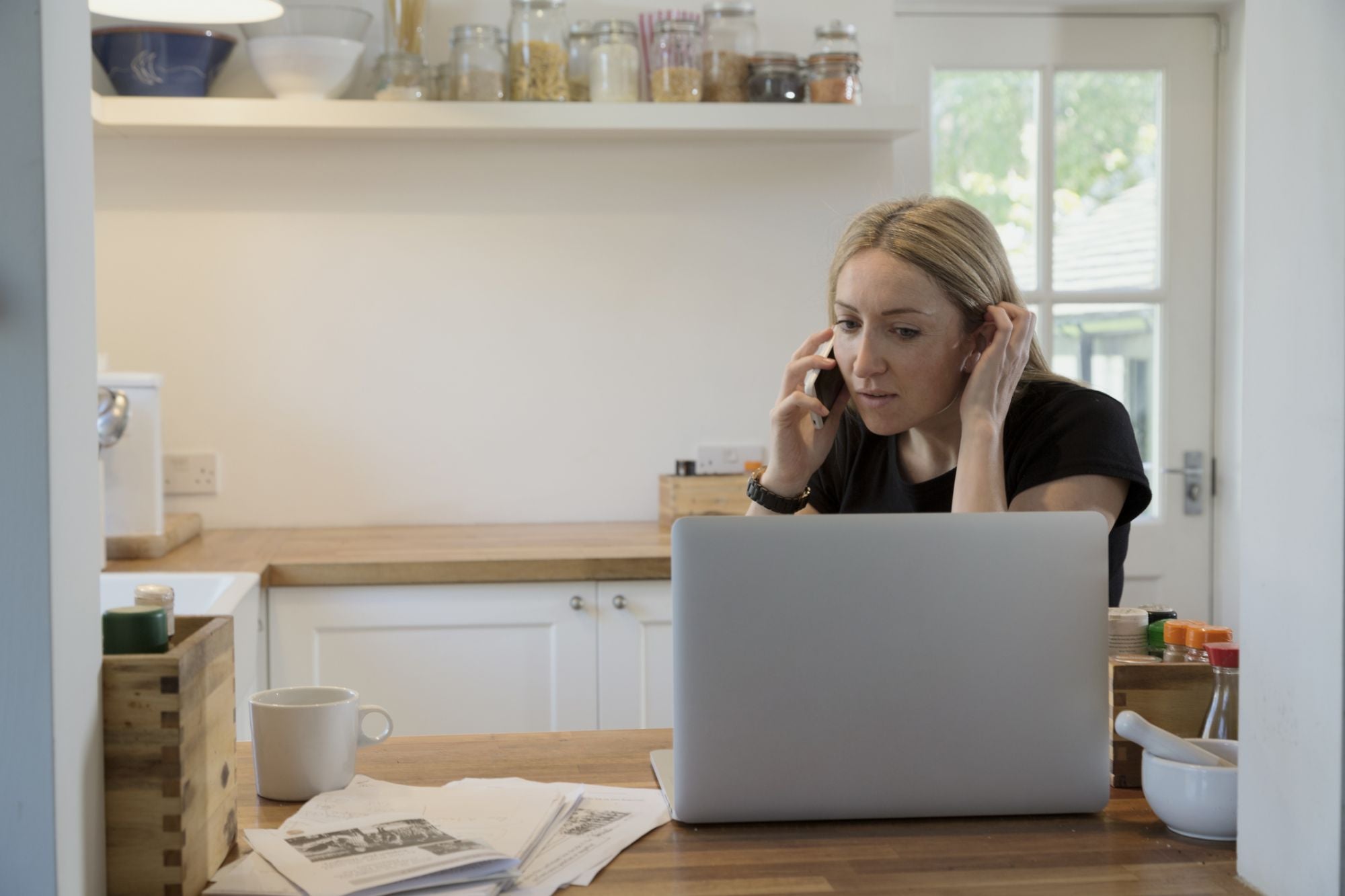 It's no secret that customers like to research their options before choosing a service. Today, that happens online in about five minutes. Customers search your website, your social media presence and any online reviews. They want to see if you're doing a good job. More importantly, they want to know if they can trust you.
Related: 7 Key Selling Habits All Sales Professionals Must Develop
While it's true that building trust is something that happens with every interaction, creating a professional brand can help you do that before your customers even talk to you. Developing a trustworthy brand is about more than just having a domain name and a hosting platform. (You should have those already!)
I've spent years developing professional brands for clients and myself and discovered core strategies to build trust and stand out from the competition during the process. Branding takes time, effort and investment, but it pays off in earned revenue and business growth.
Here are seven ways to start building your professional brand right now:
1. Hire design professionals.
Your logo is the face of your business. Because logo design affects the color scheme of your website, get this done first by hiring a freelancer or a company that specializes in logo design. I've used 99designs and LogoBee and have had excellent results. Spend time refining your logo. I request changes and provide input until the logo is perfect. The process typically takes 10 days.
After your logo is ready, hire a web designer to build your website. I prefer to use agencies or freelancers on platforms like Upwork.com. A freelancer platform acts as an intermediary between you and your designers, and you have the opportunity to review your experience after completion.
Instead of using free stock photos, purchase high-quality images from sites like iStock to make your pages stand out. Don't forget to include images of yourself and team on the site. Hire a professional photographer for executive head shots. I suggest posting a project on Thumbtack.com and have local photographers bid for the job. Use those photos on your website and social media so that consumers can put a face to your brand.
Spend the money. It's worth it.
Related: 11 Ways to Boost Your Sales Performance
2. Get a professional phone system.
Two employees operated my first ecommerce business -- my father and me -- but you wouldn't have known that if you had called us. One of the first steps I took to change the perception of my business was to purchase a toll-free phone number through RingCentral for $25 a month.
When customers called the number, an automated system greeted them with, "Thanks for calling Wholesale Janitorial Supply!" and presented them with options to contact our sales, billing, tracking and service departments.
No matter what department they chose, the call went to the same place. I was the one answering all the lines! However, because customers believed we were a much larger company than we actually were, we did an incredible amount of business.
3. Use logos from companies you use.
Don't try to compete with other businesses for reputation and legitimacy. Use their reputation to validate your own. Place their logos and names on your website, even if they're just companies you buy from.
Restaurants do it all the time. How many times have you browsed a restaurant menu and noticed the logo for Coke or Pepsi products? How about your local hair salon? If you check its website, you'll likely see the names of national brands from the products it uses.
In addition to informing your customers about the products that go into making the services and experience they receive from you, you're also legitimizing your own brand by association.
On our insurance website, we prominently display logos of all the insurance companies we represent. This association technique has improved the conversion rates on all of my websites.
Related: 7 Tips for Getting More Sales Meetings With Prospects
4. Build up five-star ratings from customers.
Anytime I find myself thinking about buying that new T-shirt or pair of shoes, I do what everyone else does: I check the online reviews. Today's online shopping experience can be summed up in five stars, and you'll find that rating system everywhere from Amazon products to Google search engine results.
Five-star customer feedback can skyrocket the legitimacy of your brand to new heights, but it doesn't have to be a passive experience. Sign up for services like the Better Business Bureau and Yelp. Display their logos prominently on your page and point your customers toward the five-star ratings you have earned.
Testimonials and reviews from large, third-party sites go a long way toward legitimizing your brand. What's more, review websites lift your standing with search engines and make it easier for customers to find you.
5. Employ privacy policies and consumer protection seals to win customer loyalty.
If you've been watching the news recently, you've seen consumer privacy disasters dragged into the spotlight. Major retailers and social media platforms have disclosed security breaches where customer information was stolen from their systems.
More and more, consumers care about how you handle their personal information.
Use this to your advantage. Create a privacy policy. Advocate for privacy and transparency, and use security seals to prove that you've taken active steps. Purchase a Secure Socket Layer (SSL) certificate from a well-known company and place it prominently on your checkout page. We use either Symantec or Digicert and we pay more to get the extended validation to make the address bar green. The same goes for malware seals like Trust Guard.
When a customer prepares to pay, the seals remind them that they're protected and safe. It tells them your brand is one they can trust.
Related: The 15 Characteristics of People Who Succeed at Sales
6. Maintain a social media presence and use it to connect with your target market.
Use social media to methodically engage with your fans and followers. Don't join every platform at once. Focus your online presence. Research where your base is likely to congregate, then create content to drive brand awareness.
Buy targeted ads on Facebook and promoted posts on Instagram to get your message in front of the right eyes. See if it drives business. By showing up on social media platforms that customers trust, you will generate brand recognition and increase consumer confidence.
7. Create a press page.
Imagine that a community newspaper wants to know more about your business. You might wonder who will see the article after it goes to print. There's no reason to let that publicity fade! We upload all press and articles to our website.
That's the power of press coverage and industry awards. They legitimize your business by making you an expert worth talking to. I've written and been mentioned in articles for numerous online industry publications, and I highlight the articles I've written on our company press pages so that they're easy to find.
For consumers, the fact that someone with influence thought you were important enough to talk to goes a long way toward brand validation.
Legitimacy is cumulative.
By itself, these changes are small. Some items -- like social media and customer testimonials -- take time to grow and cultivate, but every little change adds up. Every step you take to build trust creates the perception of a professional brand. If you prioritize how your customers perceive your brand, you'll see accelerated growth in no time.