Don't Lose That 'A+' Employee to a Performance Rut
Not all employees are comfortable opening up about why their work is slipping. They'll just apologize and promise to do better. That's why you need to get proactive.
Opinions expressed by Entrepreneur contributors are their own.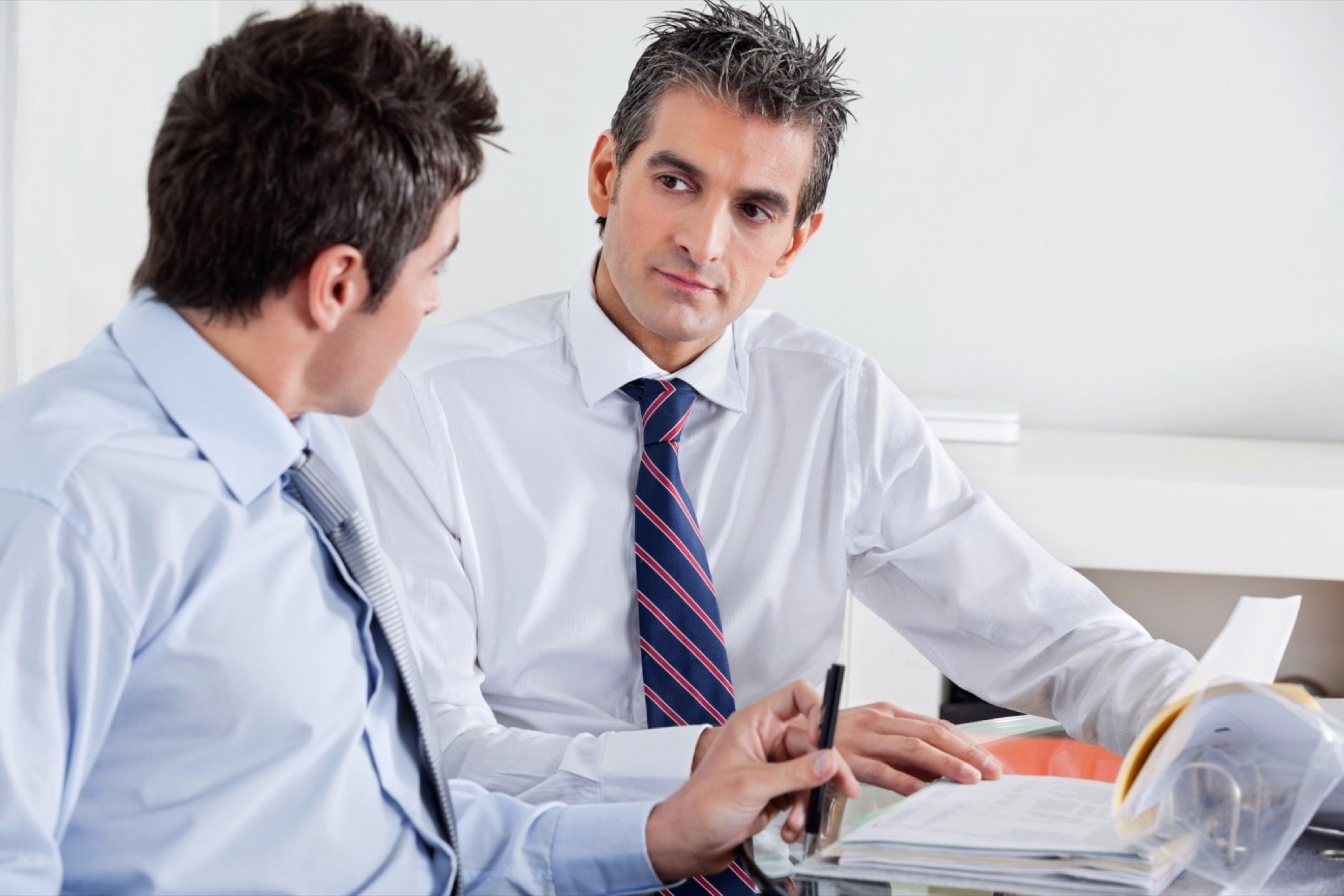 Kim Dawson is the director of employee experience at the Austin-based employee engagement platform, YouEarnedIt. That "experience," she acknowledges, hasn't always been a positive one.
Related: 10 Tips to Motivate Employees Without Resorting to Money
Specifically, Dawson, like many leaders, tells a story about an excellent employee of hers whose performance nose-dived. So Dawson talked with the woman's manager, who was new to the position, She then sat down with the employee herself. "We had a very frank conversation about the changes in performance. We asked what had changed to negatively affect her productivity," Dawson said by email. "We discovered that she was feeling burnout. We also learned that her new manager had a completely different management style than her former leader."
After the discussion, the new manager was coached to give the woman the support she needed. From there, things improved.
Unfortunately, not all employees are comfortable opening up about why their work is slipping. They'll just apologize and promise to do better. This is why leaders need to proactively step in and make a change. Here are four strategies to use:
Related: How Companies Can Apply Big Data to Engage Employees
Challenge them.
Many things can cause employees to hit a rut. One is boredom. When employees come to work every day and aren't challenged, they stop caring. Any sign of passion leaves their work.
"Unengaged employees will begin to abuse work hours. They come in 10 or 15 minutes late or extend lunch. They take on less extracurricular projects, like supporting their teammates less," Morgan Chaney, the head of marketing at the San Francisco-based employee rewards platform, Blueboard, told me.
"They might become negative, creating poor morale among their peers," Chaney added, "or produce sloppier work than their normal standards."
The marketing head went on to say that leaders need to show employees they have opportunities to strive and thrive, that they have opportunities to grow.
You should do the same to avoid any of your employee hitting a rut: Get ahead of the situation with a customized development plan for every new employee. From day one of that employment, know what an employee's goals are and how to get him or her there. This will keep this individual motivated, knowing new challenges are ahead.
Up the stakes.
Another reason an employee's performance slips is that he or she has lost any connection to the role or the organization. Any original feeling of inspiration has died. Because of that, this person no longer cares about the quality of work he or she produces.
Get the employee back on track by giving him or her greater ownership over the job. Shawn Casemore, a Chatsworth, Ontario-based author of The Unstoppable Organization, recommends offering company shares or profit sharing. This ties employee performance to the success of the organization. "By sharing these benefits with employees, it can and will create a culture of ownership and a strong tendency towards keeping productivity levels high," Casemore said via email.
If an organization can't afford these types of benefits, find other ways to give employees more of a stake in the company. Find out what motivates them. For instance, if they enjoy traveling, give more vacation days to top performers.
Reassure them of their value.
Linda Adams is now a partner of the Boulder, Col.-based teamwork consulting firm, Trispective Group. She once had an amazing employee, named Sarah, she told me. But because of financial issues, funds for Sarah's work dried up.
"Despite the setback, Sarah's creativity allowed her to develop new approaches that required little if any money," Adams said in an email. "I noticed, however, that fairly quickly, my interactions with Sarah started to tail off. I saw less of her; I started having to chase after her; and when we did connect, the spark seemed to be gone."
Adams met with Sarah to find out what was going on. Sarah admitted that her manager had told her that her work no longer had value. He told her that if more cutbacks occurred, she would be let go. As a result, Sarah went into duck-and-cover mode.
Adams assured Sarah that the layoff message was not true. In fact, she told her, in financially unstable times, Sarah's job was especially important. Because she then felt valued, Sarah's performance and level of engagement improved.
This is why it's always important to remind employees of their worth. As a company grows and changes, those employees may no longer see how their role contributes to the team. When a change comes, sit down with individuals and explain how they'll fit into the new environment. This will remind them that the work they do is important.
Rethink processes.
Just as roles change when a company grows, so should processes. If employees are being told to do things the same way but get different results, they'll feel frustated. They'll feel set up for failure.
For instance, the Middletown, Del.-based online marketing firm eZanga introduced a new product. But the company attempted to sell it the same way it did everything else. "That approach was wrong, and the lack of success hit our employee's morale," CEO Rich Kahn recalled, in an email. "By simply adjusting the way we sold, our most productive employees became even more effective, and our least productive were also brought up to prolific levels."
Related: Successful Business Leaders Focus on Preventing Employee Burnout
If an employee has hit a slump, consider that the reason may be the process. Brainstorm with this person and his or her co-workers to see if any of them have an idea on how to do things better. This will re-engage the employee with the work and provide a better way to perform tasks, making both the employee -- and the company -- a whole lot happier.