We Offer Time Off to Volunteer as a Unique Perk -- But It's Also Good for Business
Even though it might seem like a 'cost,' when you look at the data I'd argue that it's actually crazy not to offer a generous volunteer program.
Opinions expressed by Entrepreneur contributors are their own.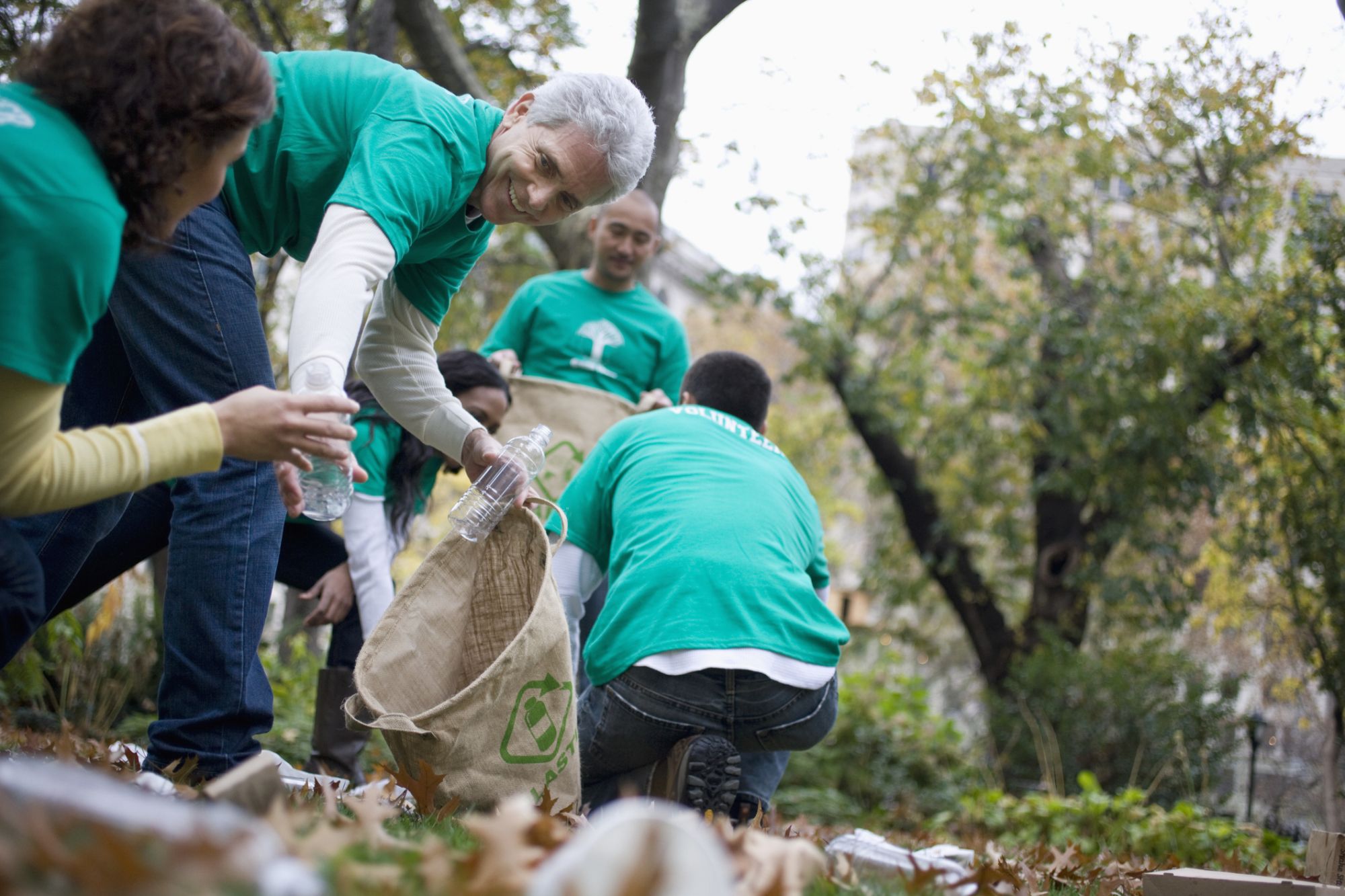 When I first tell my peers in the business world about Harry's volunteer policy, I get a common response: You're crazy.
We offer every full-time, permanent employee in our NYC office five days -- fully paid, on top of their vacation -- to volunteer. (And we know that volunteering sometimes costs money, so we allocate $50,000 per year for our team to fund those opportunities.) There isn't great aggregated data of what companies offer (although there should be!), but from everything we've heard anecdotally, our policy is generous compared to other industry benchmarks.
Related: Even Busy Executives Can Make Time for a Cause
Above all, we offer this perk because it's the right thing to do.
But, beyond the altruistic motivation, I'd argue that giving employees time to volunteer is just good business. Even though it might seem like a "cost," when you look at the data I'd argue that it's actually crazy not to offer a generous volunteer program.
Here's the information we took into account at Harry's, and ultimately why we decided to adopt a generous volunteer program that we hope will benefit both our company, our team, and our community more broadly.
Volunteer policies differentially enable companies to hire top talent.
Whether you love them or love to complain about them, millennials have brought purpose to the workplace, and are voting with their feet when it comes to working for companies that care about the world beyond their bottom lines. According to a 2016 Cone Communications survey, 64 percent of millennials consider a company's social and environmental commitments when deciding where to work and, even more surprising to me personally, 75 percent of millennials say they would take a pay cut to work for a socially responsible company. Although the trend is driven by younger workers, it extends beyond millennials and Gen Z-ers: 86 percent of the general population believes companies should help address social and environmental issues.
As an early stage company, it can be difficult to offer outrageous cash compensation packages, but by offering paid time off to do good in the world, we can signal to candidates what kind of company we are while making offers more appealing and enabling us to hire exceptional people.
Related: 3 Methods to Transform into a Socially Responsible Organization
Volunteering provides opportunities for our team to learn and grow -- learn new skills, meet new people and think creatively outside of their functional roles.
Over the years, Harry's employees have worked with our nonprofit partners to code their websites, build their annual budgets, identify and market to their target demographics, lead focus groups, teach courses, speak on panels and more. All of these skills-based opportunities are more than just impactful ways to support our partners: They're learning and development opportunities for our team. An engineer can test a new coding language; a more junior marketer might have the opportunity to actually lead a campaign; people can practice public speaking or other soft skills that fuel their development.
While we always try to offer these opportunities within the regular course of business at Harry's, skills-based volunteering expands the menu of opportunities and provides a training ground for our team, all while connecting cross-functional teams and introducing folks to people across the business through genuine connection.
Our team is already doing it.
When we first rolled out our volunteering policy, we were surprised by how frequently we heard: "Great! I'm already doing that!" By codifying and acknowledging volunteerism as a value at Harry's, we affirmed and provided a forum to celebrate the people on our team who were already giving back. To cast a wide net, we intentionally defined the policy broadly to include as many opportunities as possible (we define "volunteer opportunity" as any service to a registered 501c3); we don't limit participation to our nonprofit partners. And as a result, the feedback we got from our team was that it felt good to be told we see you, we appreciate you, and we value the time you're already spending doing good.
Related: What's the Best Way for Your Business to Give Back?
Volunteering builds a more engaged, empathetic, connected workforce.
One survey from the Boston College Center for Corporate Citizenship claims that nearly 90 percent of the companies that measure the connection between volunteer participation and employee engagement found a positive correlation between participation and engagement scores, while another survey indicates that 88 percent of millennials say their job is more fulfilling when they are provided opportunities to make a positive impact on social and environmental issues. We don't yet have data on the impact at Harry's, but if our policy can even come close to the positive benefits, we'd feel great about moving the needle on creating a workforce that's highly engaged.
And even beyond engagement and retention, volunteerism helps expose our team new perspectives, circumstances, and ideas; as a business that's deeply driven by empathy for our customers (who come in all shapes and sizes, from all different backgrounds and corners of the country), flexing this muscle is more than just a nice-to-have: Our ability to think empathetically directly impacts the success of our company.
So sure, for a team of roughly 250 people, if you assume that a traditional work week is 40 hours, and the average employee makes $100,000 a year, then theoretically that company would spend up to $500,000 a year on a policy like our own.
But, if you assume that the "cost" is actually an investment in building a team of highly empathetic, satisfied employees who are more connected to our company and the world, I think it's a small price to pay.