5 Ways Startups Can Boost Employer Brand Without Breaking the Bank
The best employer branding comes from a trusted resource you already have: your employees.
Opinions expressed by Entrepreneur contributors are their own.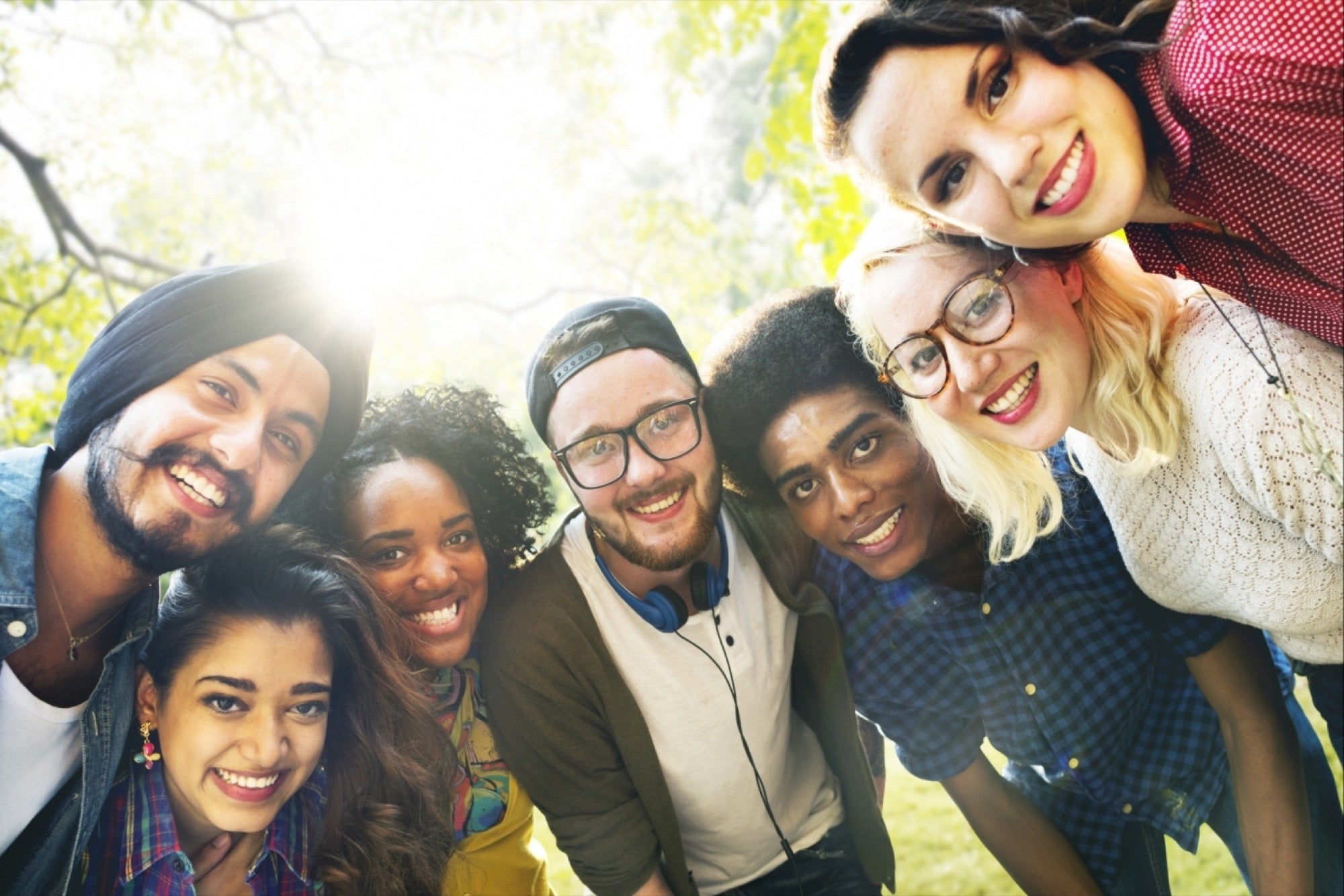 When startup CEOs hear the term "employer branding," visions of multi-million-dollar ad campaigns and expensive off-sites come to mind. The best employer branding, though, comes from a trusted resource you already have: your employees.
According to LinkedIn research, 83 percent of talent leaders agree that employer branding has a significant impact on their ability to hire great talent. A dedicated budget may help improve your recruiting results, but an employer brand, no matter how well-designed, won't be fully effective unless it is shared in an authentic way.
Here are a few low-cost best practices around putting an authentic employer brand to work for your company from Stacy Zapar, founder of Tenfold. Zapar is also an advisory board member for multiple HR technology companies; has led global employer branding, social recruiting and sourcing initiatives at companies like Zappos and Norwest portfolio company HoneyBook; and has trained recruiting teams at Netflix, Virgin America, Google and more.
Related: The 15 Best Company Cultures in America Share Their Secrets
Identify what makes your company's culture unique.
Your employer brand is comprised of a lot more than job postings and your careers page. Candidates want a picture (literally) of your company's culture, physical office space, the candidate experience and the day-to-day work life.
With those aspects in mind, the first step toward creating an effective employer brand is creating a well-defined and thought-out Employee Value Proposition (EVP). This isn't a mission statement. It is a view into what an employee can expect to receive in exchange for coming to work for your company. It's the "What's in it for me?" -- beyond the salary and benefits.
Highlight the things that make your company different. "The things that make you different are the things that make you special," says Zapar.
Related: How to Build a Great Startup Culture
Share authentic employee-created content to move the recruitment needle.
What sort of content should you be encouraging employees to create, and how? Here are a five great, low-resource employer brand tactics:
1. Be proactive on Glassdoor.
Encourage your employees to post their reviews to Glassdoor to ensure you get a range of feedback on this very important recruitment and branding channel. Responding to all feedback provided online -- positive and negative -- shows you care about your employees, your candidates and your employer brand. The ideal response would come from the CEO or department head, but a hiring manager or HR team member can also be designated to post responses.
2. Go beyond job listings on your careers page.
Zappos pioneered this concept when the company asked its team members to dress up as what they originally wanted to be when they grew up. When they posted pictures of them as a ballerina, a firefighter and a tennis player on the company careers page, it brought Zappos' culture to life and provided some transparency for potential candidates. Fun is a big part of Zappos' culture, and posting unexpected content in the way the company does highlights that culture. Your culture may not be focused around fun, but creating content for your careers page that spotlights specific technology, events or a meaningful mission the company hopes to accomplish can help attract the right candidate.
Related: The People You Hire Make or Break Your Business, Says the Founder of Postmates
3. Video goes a long way.
Before the interview process even begins at BlueJeans Network, a video collaboration startup, the hiring team creates a personal video message to show candidates what working in its functional group looks like. (Full disclosure: Norwest is an investor in Blue Jeans and HoneyBook, mentioned below.) This not only highlights how the BlueJeans product works, it also gives candidates the ability to virtually meet their potential new team. You do not need a videographer or content team to make a great team video. Most hiring managers use a smartphone or computer to record a welcome video, which makes the content even more personal and authentic.
4. Encourage your employees to be themselves at work -- and share it!
TripAdvisor launched a Facebook group and Twitter handle called @GoTripAdvisor specifically to highlight its company culture. Instead of typical job posts, the team tweets out everything from content about engineering successes, to fun perks such as bringing your dog to work and photos of employees volunteering or participating in competitive races. This kind of content is often widely shared, which helps TripAdvisor reach passive candidates.
5. Create a blog focused on life at your company.
Southwest Airlines first created the Nuts About Southwest blog in 2006 to give candidates an opportunity to look behind the scenes and interact with the company. It is now one of the most active and responsive brands on Twitter and Facebook, regularly chatting with customers, sharing employee stories that highlight the company's customer service-obsessed culture and the camaraderie among its employees.
At event planning marketplace startup HoneyBook, the team launched a company blog that focused on business tips and company news before starting an employee-centric blog called WeAreHoneyBook to introduce the world to its employees, values and culture. Employees took photos of the office space for the Honeybook blog, which caught the attention of OfficeLovin, a blog that re-published the photos in an article titled, "A Tour of HoneyBook's New San Francisco Headquarters."
Related: The Free Resource for Recruiting Top Talent
Don't worry about scaring off candidates -- that's a good thing.
Some leaders may rightly be afraid that their company's authentic day-in-the-life content might scare off some candidates. "If it's doing its job, it should scare some people off," says Zapar.
"A sophisticated employer brand not only attracts the right people, it detracts those who won't be happy, successful or engaged at your company," she said. "Encourage self-selection when sharing your company's unique culture. Aim for quality over quantity when it comes to talent attraction."
Everyone has hired someone who is not a good culture fit. It is much better for them to self-select out before you spend time and resources recruiting -- or worse yet, onboarding them.
A strong employer brand turns your entire organization into a referral engine.
A frequent outcome of encouraging employee-created content about the workplace is a natural increase in the number and quality of your employee referrals. After all, when your employees are sharing that they are challenged, growing their careers and having this much fun at work, why wouldn't their friends want to join them?
It takes careful cultivation and ongoing support from leaders at all levels, but it's clear that investing in employer branding is well worth the effort. When your employees actively and passionately tell your company story, you are effectively turning your entire workforce into a 24/7 recruitment team -- an opportunity that no recruiting budget can buy.