6 Must-Have Tech Tools to Close More Sales
Reach your goals faster.
Opinions expressed by Entrepreneur contributors are their own.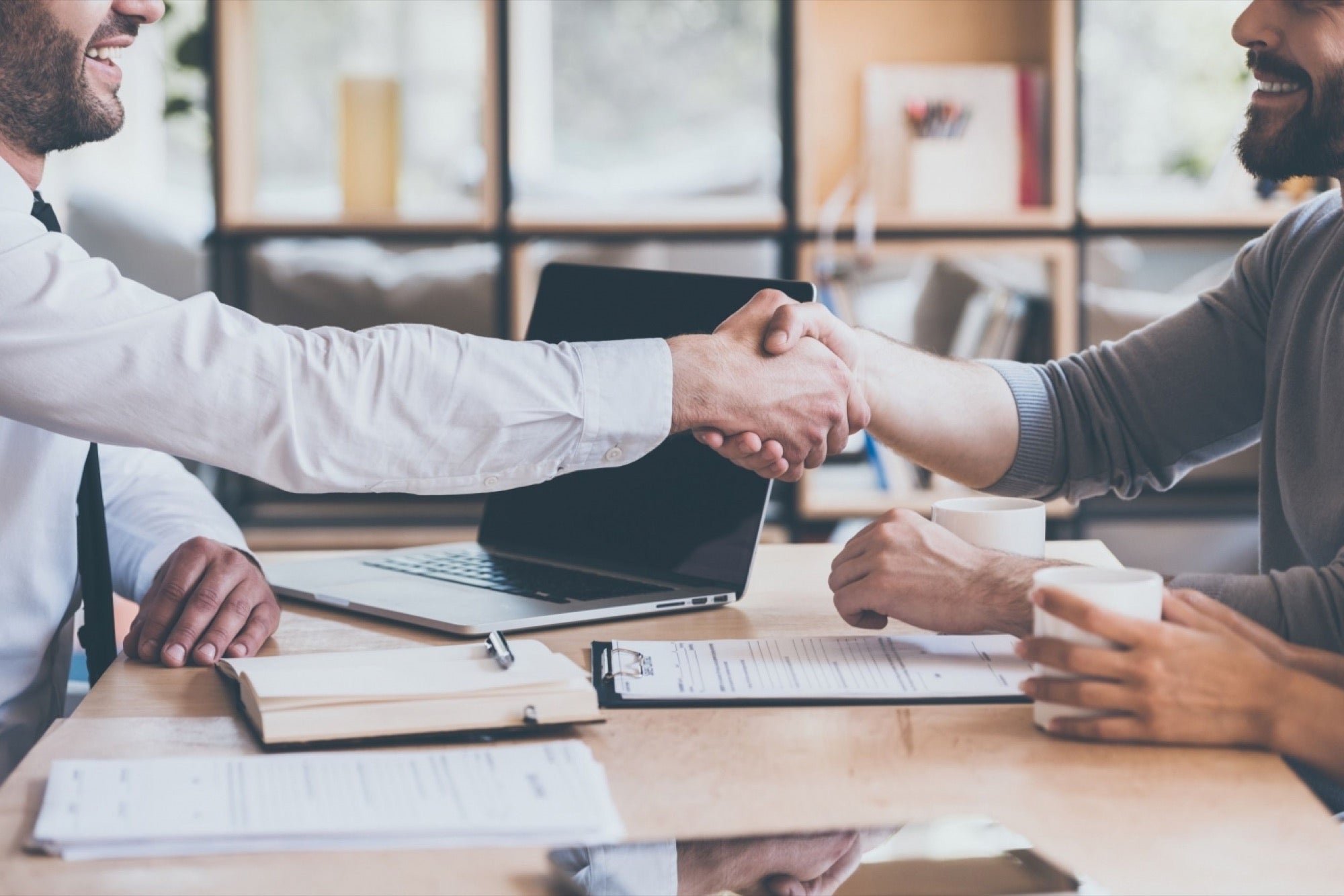 In today's technology-driven world, there are an overwhelming number of technology tools that claim to help salespeople close more sales. But at the end of the day, if a tech tool doesn't actually help you close deals, it's not an asset. It's a distraction.
Related: 3 Things You Should Do for Every Sales Campaign
For busy salespeople, time is money. Save both by leveraging these six must-have tech tools that will help you reach your sales goals faster.
1. Yesware
Do you ever wonder if prospects even open your emails? With Yesware, all that guesswork is a thing of the past. You can track every email you send with this game-changing tech tool. Yesware easily enables you to see whether or not your emails are opened -- and how many times they're opened. The premium version of this software also allows salespeople to integrate Salesforce information with a Google or Outlook calendar and email. Even without the premium version, you can still track your email correspondence with prospects to close more sales.
2. Salesforce's Data.com Connect
If you're not using this simple tool, you're missing out on potential sales. The Data.com Connect tool creates a prospect list catered to your target market. For example, you can download a list of top CEOs in your area and access their emails, addresses and phone numbers.
Salesforce allows you to pay by the lead, so you won't have to worry about getting stuck in a subscription service. You'll want to double-check the leads -- the information is only about 75 percent accurate -- but this tool provides a great starting point as you develop your prospect list.
3. Rapportive
When you're trying to reach CEOs of Fortune 500 companies, email addresses are rarely listed on the contact page of the website. Instead, you usually have to test out possible variations before landing on the right email address. It can be a real pain.
Rapportive offers a Google Apps plugin that allows you to hover over an email address to see any associated social media accounts, including LinkedIn, Facebook and Twitter. Use the tool to quickly test multiple email variations, and you'll never again waste time sending emails to the wrong address.
Related: The 3 Most Important Skills in Sales
4. Livescribe
Busy salespeople often take notes on whatever paper is nearby -- even on discarded envelopes and takeout napkins. The result is scattered, unorganized thoughts. Without an organized system in place, it's easy to lose important notes that you'll need later.
Livescribe is an electronic pen that makes a digital copy of your notes and syncs them to your iPad, iPhone or Android. Send the notes to Salesforce, Evernote, Microsoft Word, or even save them as a PDF, to keep them organized for easy access on your computer. With Livescribe, you can spend less time tracking down scattered notes and more time closing sales.
5. Join.me
There are several options for salespeople looking to share their computer screen for online presentations, but Join.me is the simplest, fastest and easiest product of them all. For only $30 a month, you can get your own URL for setting up video conferences and screen-sharing with prospects or clients. Successful salespeople prefer Join.me because it's reliable and simple, even in those moments where you find yourself giving a presentation on the fly.
Related: The 10 Traits Every Good Salesperson Has in Common
6. Prezi
If you're still relying on Powerpoint for your sales presentations, you're overdue for an upgrade. Prezi is a more visually stimulating alternative that will help you get and keep your prospects' attention.
Salespeople can easily create simple, logical presentations that are easy for clients to follow, and they can even zoom in to direct their attention to specific ideas throughout the presentation. Capture your prospect's attention and guide them through a logical presentation to close more sales with the help of Prezi.
Whatever your biggest frustration is in sales -- be it finding correct email addresses for high-level prospects or crafting and sharing engaging presentations -- these must-have tech tools will help you overcome your obstacles and close more sales.