How Houston-Area Franchises Are Getting Super Bowl Ready
It will likely be one of their busiest and most profitable weekends ever.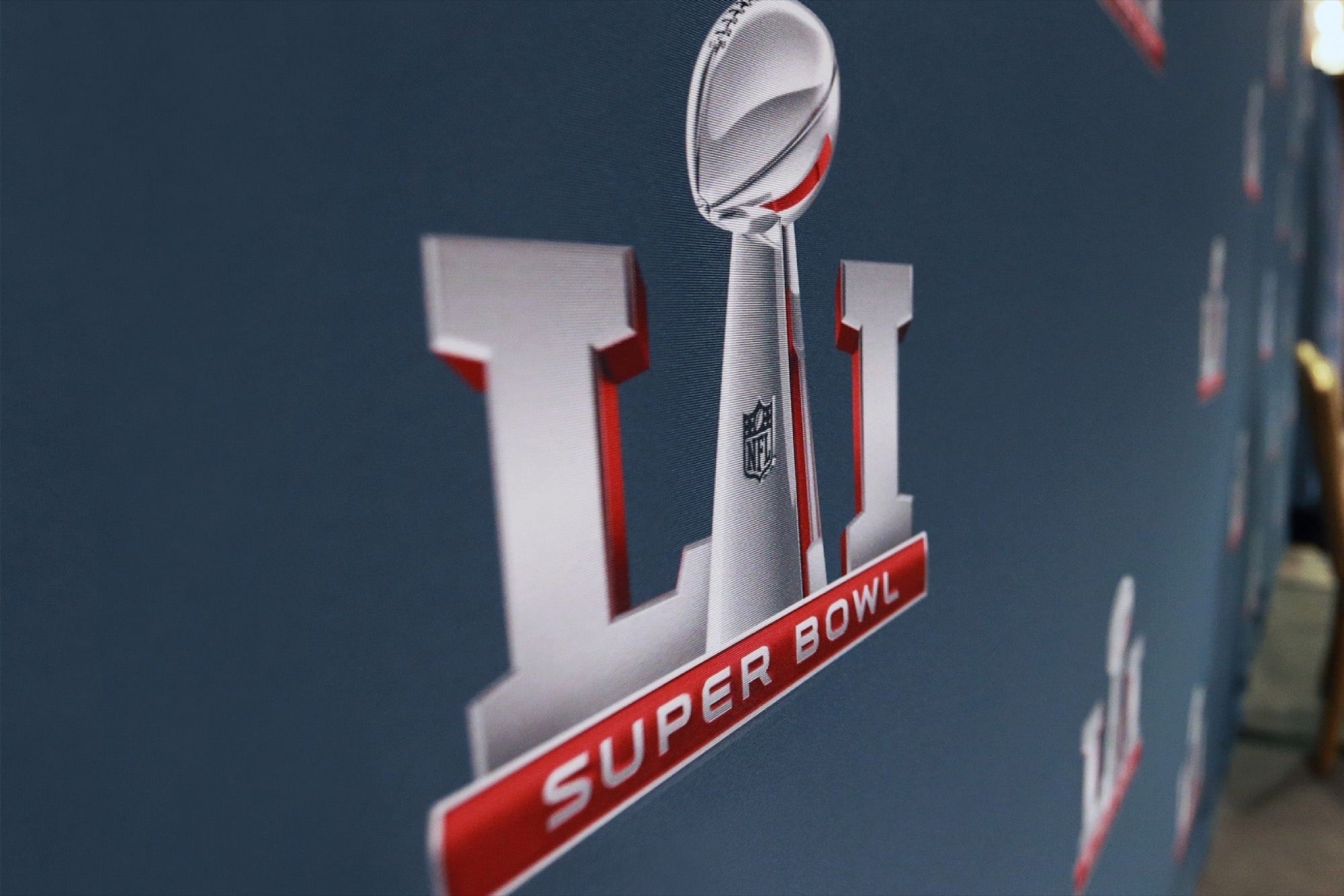 While fans around the country are busy unpacking their foam fingers and favorite jerseys and prepping their Buffalo wings and guacamole dip, Houston-area franchisees are gearing up for what promises to be one of their busiest and most profitable weekends ever.
While independent business owners will no doubt benefit from the influx of fans to the Houston area as well, franchise owners have a unique advantage since their brands are likely already familiar to visitors from New England, Atlanta, and across the country. Terry Powell, CEO of The Entrepreneur's Source, a company that matches people with franchises to buy, puts it this way: "Being comfortable with a familiar franchise brand on a trip away from home takes the unknown out of questions about quality, service, and cleanliness."
Related: The Most Talked About Super Bowl 51 Ads -- So Far.
Shaun Gill, owner of two Houston-area American Family Care urgent-care clinics, agrees. "Our franchise- and corporate-owned clinics in the New England and Atlanta markets have really created a great brand identity for us," he says. "I truly believe that fans traveling from those areas, should they need us, will be pleasantly surprised to see AFC clinics here as well." And between a flu season in full swing and crowds of rowdy fans, he's expecting that plenty of people will need AFC's services over the weekend.
Houston-based franchisees of other brands expect to benefit from the big game as well. Judy Brown and her son Jonathan, who own both a Papa Murphy's take-and-bake pizza store and a sweetFrog Premium Frozen Yogurt just a few doors down, expect sales to triple this week, with each store offering 15-percent-off coupons to its sister store to drive even more traffic. Blimpie Subs & Salads franchisee Sobhi Badra, who's got the added advantage of having a store located near dozens of hotels, already had one of his highest-grossing weekends ever thanks to catering orders for the Houston-New England playoff game, and is expecting this weekend to be even better.
And it's not just health and food franchises that are cashing in. SpeedPro Imaging franchisee Kirby Ducayet is expecting a 25 to 30 percent boost in business this week as well. That's thanks in part to an already established partnership with the Revention Music Center in downtown Houston. His team's designing wall murals, signage, and other graphics for a private corporate party there.
Related: Does it Pay to Release Super Bowl Ads Before the Game?
Of course, the benefits of all this extra business won't come without a lot of extra work. "It might be a few crazy days where a bite to eat is hard to squeeze in," admits Gill, "but it's nothing we haven't been through before." He does have part-time staff available if needed, as well as managers who can step in and help out. "And I'm no stranger to working our front desk and registering patients if need be," he adds.
Brown, Badra, and Ducayet are also prepared to put in longer hours to make the weekend a success. Brown is doubling up on staff and ordering extra product for the weekend, and expects to move employees back and forth between her two stores depending on the flow of traffic. Badra plans to come into his store at 4 a.m. on Sunday to handle an unprecedented number of catering orders, and he's got family members lined up to help out.
The other benefit of being a franchisee during a busy weekend is that you're not on your own. "Our franchisors teach best practices for big events like this," Brown points out.
Related: Borrow Tom Brady's Trick For Visualizing a Super Bowl Success
Ducayet concurs: "We have a great network of support and advice. If we have questions on the best way to handle something, there are a number of people at corporate we can contact and quickly get answers." He also noted that, if necessary, he can outsource some of his work to other SpeedPro Imaging franchisees nearby.
Having access to support and advice from not just the corporate office, but fellow franchisees as well, is invaluable for Gill. "Our franchisees are like a family, and everyone wants to see each other succeed," he says, "so all I need to do is pick up the phone and call one of my fellow franchisees and ask them how their experience was when the Super Bowl was in their town."
Of course, as busy as they are, the franchisees are bound to get swept up in the excitement of the big game as well. We asked each franchisee we interviewed who they'd be rooting for, and they preferred New England two to one. (Gill, a self-described "Louisiana guy living in a Texas world," abstained.) But no matter which team takes home the trophy, all of Houston's franchisees are bound to go home after a long day Sunday feeling like winners.