9 Huge Opportunities in Healthcare for Tech-Focused Entrepreneurs
Why you should focus on healthcare as an opportunity space for your next startup.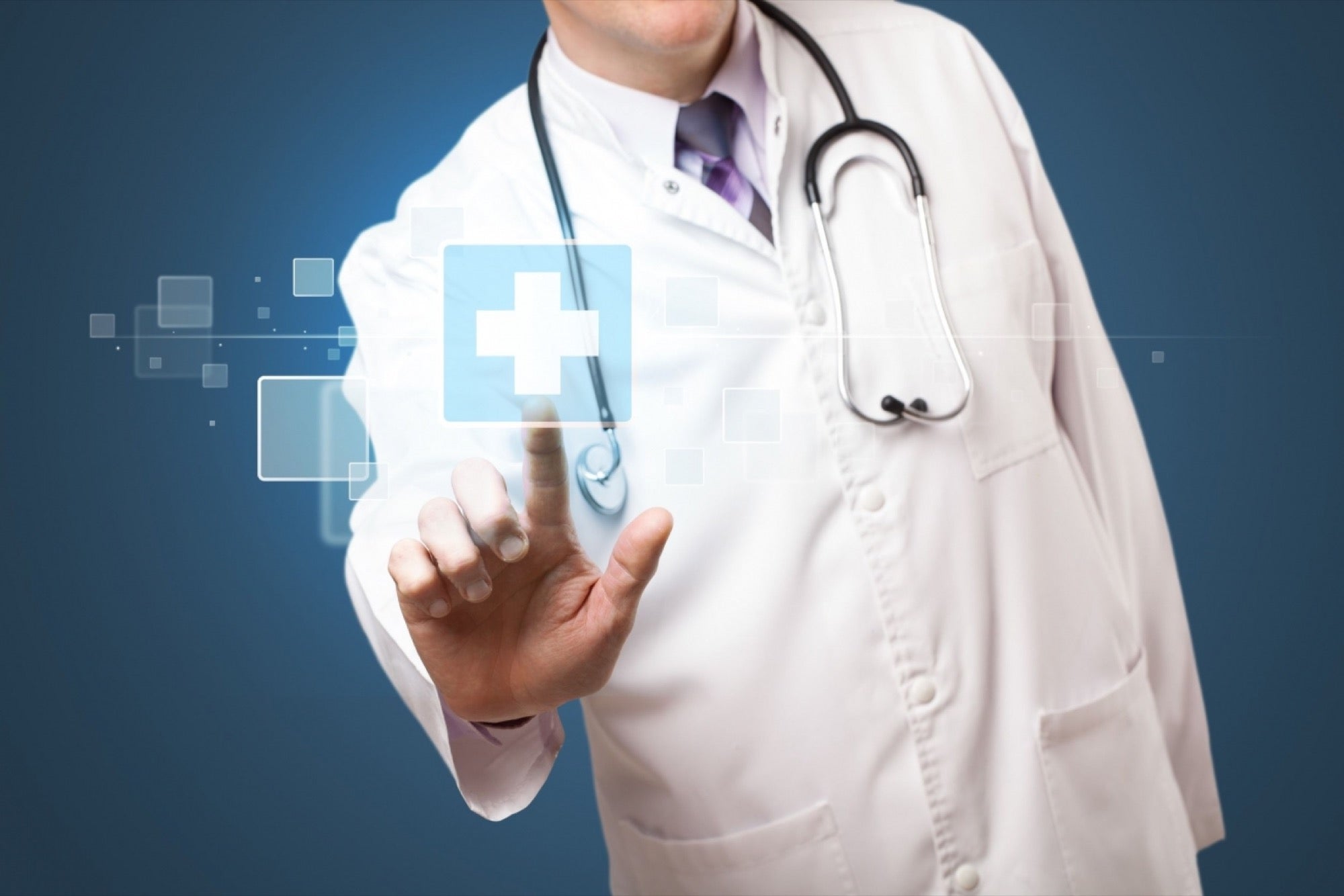 Opinions expressed by Entrepreneur contributors are their own.
If you've ever had to spend time in a hospital waiting room or wait on hold with your insurance provider for approval on a drug or treatment, you know the medical industry is ripe for disruption. Whether you're an entrepreneur, investor or innovator, the opportunities for success in this industry are about to grow exponentially.
One of the major drivers of change is the onslaught of technologies that are being adapted to help healthcare companies operate better than ever before. And the timing couldn't be better, as spending in this sector is increasing at a rapid rate.
Related: The 25 Best U.S. Cities for Tech Startups
If you're on the fence about expanding into the healthcare sector, here are a few numbers that make it obvious why every entrepreneur should be going after the opportunity. An IMS Health study found that prescription spending is expected to rise 22 percent by 2020, which will put it near $400 billion. Also, spending on health insurance rose 4.4 percent from 2015 to 2016, and out-of-pocket spending on health-related services reached a new height of $329.8 billion.
The biggest areas of opportunity that will shake up the industry and drive real change are in big data, AI and blockchain. Here are areas in healthcare that are ripe for opportunity.
1. Big data and analytics
The big data revolution has taken the business and financial worlds by storm, mostly by giving businesses insights that previously required massive computing power and overhead costs. The advance of data and analytics technologies has flattened entire industries and they will do the same in health-related industries.
2. Drug development
Companies that democratize access to data can help speed the development of drugs, and decrease the cost of research. This means that smaller players can now gain access to critical information, opening up opportunities for more companies to tackle the development of new treatments, drugs and therapies.
Related: What Elon Musk's Ultra-Cool James Bond Car Says About Achieving Entrepreneurial Greatness
3. Predicting patient needs
In many cases, forecasting patient needs or problems is too taxing for physicians and other healthcare providers. However, with the use of sophisticated big data tools, care providers can not only identify which risk factors lead to patient issues but also which patients to monitor more closely. In one example, Optum, a major healthcare research group, has been able to help doctors identify at-risk patients and recommend preventative measures by using their database of patient information.
4. Artificial intelligence
AI has experienced a hype cycle that has made a lot of entrepreneurs skeptical of how practical it is in the near term. The good news is, new and improved AI and machine learning technologies are being rolled out for real-world applications every day. By leveraging these tools, leaders in healthcare can access information faster and deliver better results.
5. Improving research
The use of technologies such as computer vision and machine learning can help identify key data sets that would be impossible for less sophisticated search engines. By reducing the amount of time it takes to find critical data, and by increasing the effectiveness of queries, AI technologies can help healthcare organizations improve their research efforts without breaking the bank.
6. Fraud reduction
Sophisticated AI solutions can identify fraud faster, by assessing risk factors that are difficult for humans to recognize. One company decided to tackle issues surrounding insurance verification and understanding what services are covered, by teaching an AI program to read insurance cards and identify key coverage details. There are countless applications for AI in healthcare that have yet to be realized, and companies that deliver new solutions are bound to gain traction, as healthcare professionals turn to AI to help solve the problems in their industry.
Related: A Step-by-Step Guide To Building Your First Mobile App
7. Blockchain
Blockchain tech is disrupting every industry imaginable, and the opportunities for entrepreneurs to make a killing is growing with every new application. Innovators that deliver blockchain solutions for the healthcare and life sciences industries will not only grow their own companies, they'll also empower the industry to provide life-changing services.
8. Smart contracts
It is possible to integrate technology such as smart contracts to improve drug testing for both patients and researchers. With increased security and benefits secured through the blockchain, companies can motivate more people to participate in critical drug trials, while ensuring fairness and privacy.
9. Record sharing
Since medical history is the most important aspect of personalized care, medical professionals need safe and secure ways to transmit patient information. Companies that develop private blockchains for the healthcare industry have the potential to do good while growing rapidly in an ever-expanding market.
These technologies will democratize access to information, treatment and innovation. It will also mean significant growth opportunities for healthcare organizations that deploy these technologies, as well as for the companies providing them. If you're a leader in healthcare or an expert in technology that could be applied to the industry, it's critical you make these developments a part of any long-term growth strategy.